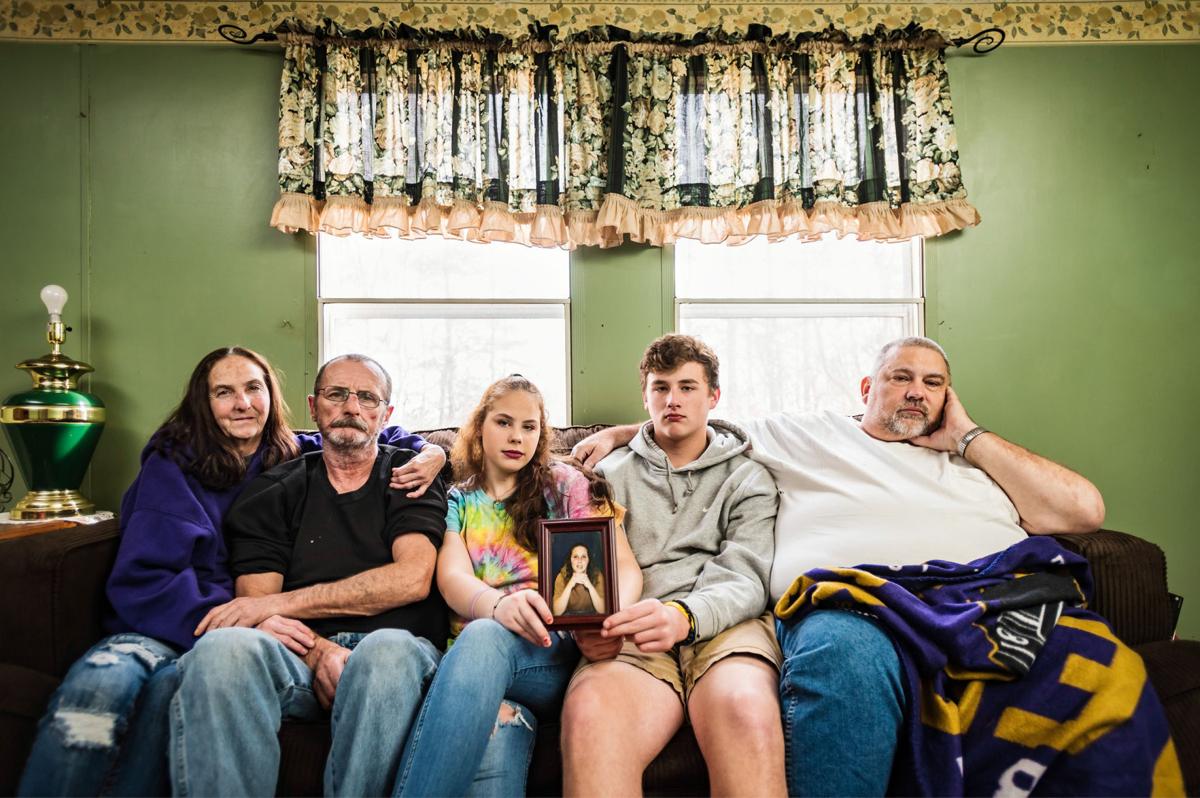 More than two years after a Dobson woman was found strangled and stuffed inside a garbage can, Winston-Salem police have charged a man with murder in her death.
Ann Marie Carter, 34, was found strangled and beaten near a trailer park in a wooded area at 3420 Old Greensboro Road on Jan. 6, 2018. Her husband, Carl, had reported her missing on Christmas Eve, about two weeks before her body was found.
Winston-Salem police charged Anton Thurman McAllister, 43, with murder on Tuesday. McAllister was previously charged with conspiracy to commit a felony and concealment of a death resulting from unnatural causes in relation to the case. He is being held in the Forsyth County Jail with no bond allowed.
Winston-Salem police did not say what evidence led them to now charge McAllister with murder but said investigators had been working closely with the Forsyth County District Attorney's Office on the case.
Carter's husband said she and McAllister went to run an errand at 12:30 a.m. on Dec. 24, 2017, leaving Salem Crossing Apartment Homes about four miles from where her body would eventually be found. The couple talked by phone four hours later, at 4 a.m. She was never heard from or seen alive again. Her husband reported her missing to police about 6:25 a.m. after he was not able to reach her.
Police have said Ann and Carl Carter had conspired with McAllister to sell the prescription drug Percocet.
Carl Carter was charged with conspiracy on March 10, 2018, but he died three months later, on July 22. An autopsy report said a drug overdose caused his death.
Before he died, Carl Carter denied the conspiracy charge and publicly mourned his wife's death. He said his wife, who had fibromyalgia, was on prescription pain medication and had run out. He said she and McAllister were going to find two Percocet pills. Carl Carter said he lamented that he did not go with them.
He also said that he and his wife met McAllister at a gas station on Peters Creek Parkway. Carl Carter said the couple gave McAllister some money to buy beer, then gave him a ride to what they thought was McAllister's girlfriend's apartment on Salem Valley Road.
But search warrants said when Carl Carter reported his wife missing, he told police that he and his wife came to Winston-Salem to buy pain pills for Ann Carter. They went to a strip club at 400 Peters Creek Parkway on Dec. 23 and an unknown man directed them to McAllister. They all went to several places to find the pain medication before going to an apartment on Salem Valley Road. The club is about a mile from the apartment.
Carl Carter stayed at the apartment when his wife and McAllister left again to find pills, according to search warrants. Ann Carter's car was found in the 1600 block of East 25th Street near Jackson Avenue in a gravel area the same day her body was found. The car was about 3 miles from where her body was found.
The search warrant said blood was found in the back seat. McAllister gave a statement to police saying that he was with Ann Carter but denied killing her. Detectives noted several deep scratches on his arms that were still healing.
Anyone with information regarding the investigation should contact the Winston-Salem Police Department at (336) 773-7700 or Crime Stoppers at (336) 727-2800. Crime Stoppers may also be contacted via "Crime Stoppers of Winston-Salem Forsyth County" on Facebook.