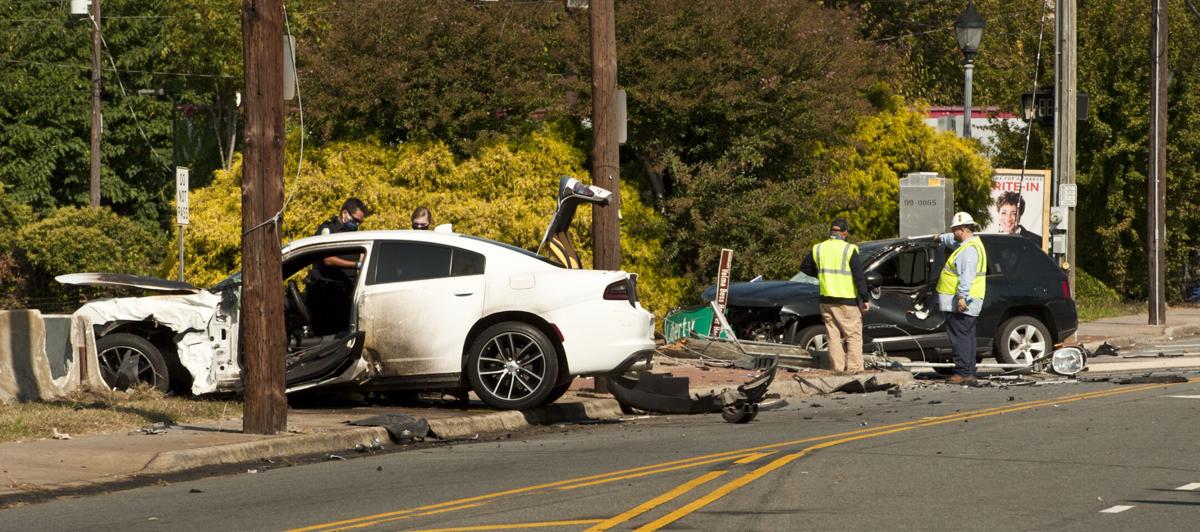 A Winston-Salem man faces multiple charges after he caused a two-vehicle crash Wednesday as police pursued him, according to a police accident report.
Montray Noel Fisher, 27, of Highland Avenue was charged with speeding to elude arrest with a motor vehicle, felony hit and run, causing serious injuries and driving while impaired, court records show. Fisher also was charged with felony trafficking in cocaine and heroin, maintaining a vehicle to store a controlled substance and failure to stop for a red light.
Fisher was being held Saturday in the Forsyth County Jail with his bond set at $750,000, the Forsyth County Sheriff's Office said. Fisher is scheduled to appear in court on Oct. 23.
The incident happened at 9:51 a.m. when Fisher was driving a 2017 Dodge car south on Liberty Street, according to the report. At the time, Winston-Salem police were chasing Fisher who was fleeing from a traffic stop.
Fisher was driving 65 mph in a 35-mph zone on Liberty Street, the report said.
Fisher's vehicle ran a red light at the intersection of Liberty Street and 14th Street and collided with an SUV in the intersection, the report said. Fisher's vehicle then broke a utility pole on Liberty Street and collided with concrete blocks.
Fisher got out of the car and ran from the scene, but police arrested him, the report said. Fisher, who was injured, refused medical treatment.
The utility pole fell through the window of the SUV, which Jay Louis Carlton Jr, of Winston-Salem was driving, the report said. The pole struck Carlton in his head and face, and his passenger, Stephanie Renee Boston of Winston-Salem, also was injured.
Carlton and Boston were taken to Wake Forest Baptist Medical Center for treatment of their injuries, the report said.
Be the first to know
Get local news delivered to your inbox!