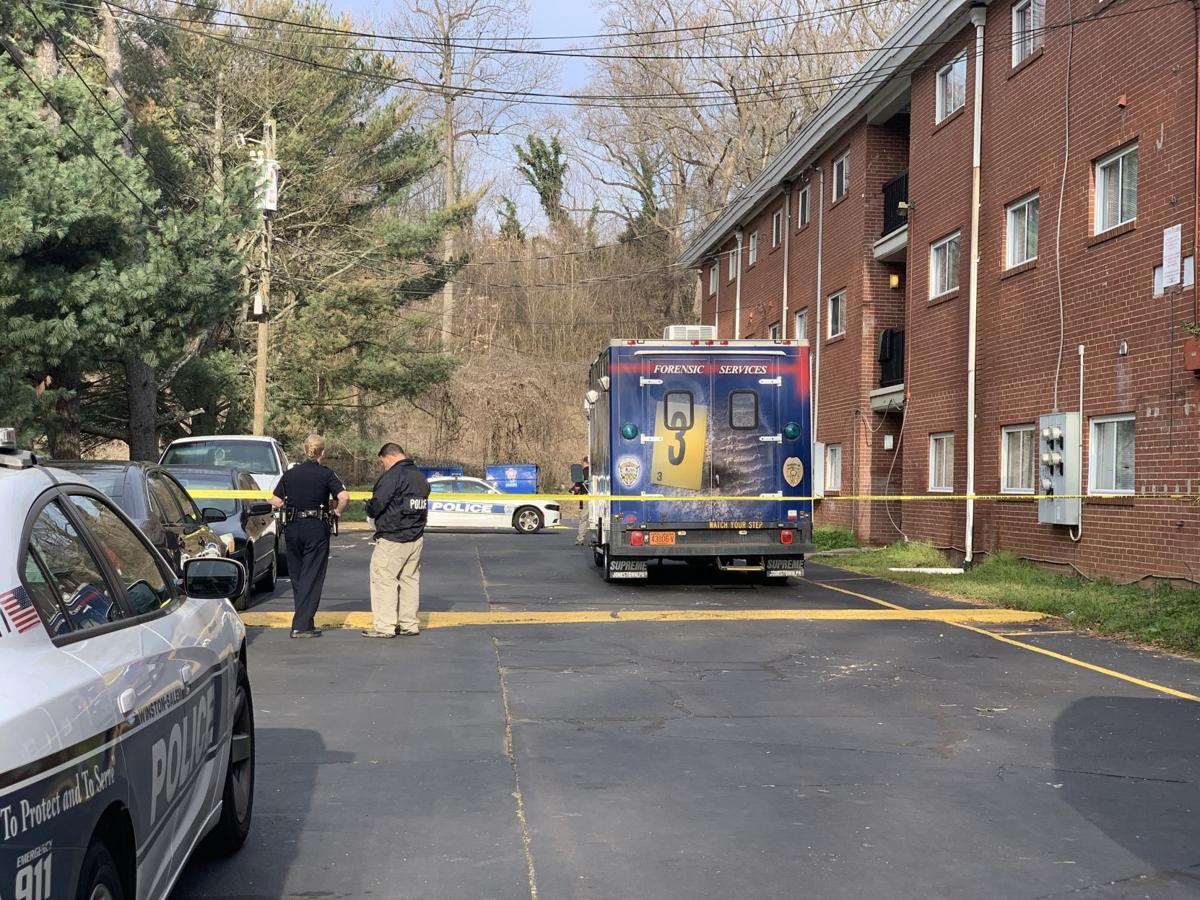 A 16-year-old was killed Tuesday night in a shooting at an Anson Street apartment, authorities said Wednesday.
Jaymyian George Stinson, 16, was sitting in his apartment with two other people, including an older sibling, when a group of people started shooting into the home from the parking lot, Winston-Salem police said Wednesday.
Officers went to the apartment complex, The Residences at Diamond Ridge, around 11:21 p.m. after getting a call about the shooting. The officers found Stinson lying in the apartment, suffering from a gunshot wound. Emergency medical services took him to an area hospital where he died.
On Wednesday morning, the police department's forensics unit blocked off a large portion of the parking lot outside the apartment and the neighboring playground. Some witnesses believed the shooters might have run through the playground, while others say the ran down the hill from Anson Street toward Peters Creek Parkway, according to Winston-Salem police officer Lt. Gregory Dorn.
The apartment where the shooting happened, unit J23, is toward the back of the long, two story brick complex. A man who lives at the front of the building, Arthur Davis, told the Journal he heard rapid gunfire at the time of the shooting, estimating that about 25 shots were fired.
Investigators recovered more than 10 shell casings that appeared to come from a handgun, Dorn said. Dorn declined to put a definite number on the shots fired, only saying there were several.
While it's unclear whether the slain teen was the intended target of the shooting, Dorn said the apartment was the shooter's intended target.
Neighboring the apartment complex are several abandoned, boarded up apartment buildings virtually covered in the blue gang tags of CLS or Cuaji-13. The graffiti, which has appeared as "Cuaji," "Cuaji-13" or "CLS," is the work of the gang Cuaji-13, a local affiliate of the notorious Sureños, or Sur-13 gang.
Traditionally, Winston-Salem has been a Sur-13 city, according to the police department.
Dorn said there is no evidence that the shooting is gang-related but called the heavy presence of the tags "interesting."
While he wouldn't release the teen's name, Dorn said the teen was no longer an active student in school and had most recently attended Main Street Academy, a school for at-risk youth.
On Twitter @LeeOSanderlin
336-727-7339