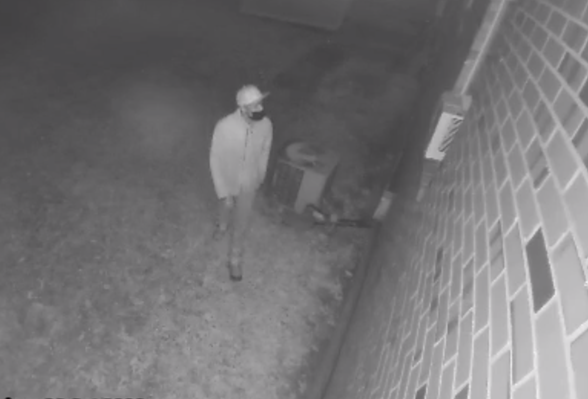 Winston-Salem police released information Wednesday about a suspect who approached a house in the 2600 block of Rosemary Street in late October and startled a sleeping juvenile.
The incident happened at 2:27 a.m. Oct. 28 when officers responded to a reported burglary, police said.
The initial report indicated a man reached through an open bedroom window where a juvenile was sleeping, and grabbed her arm, police said. The juvenile provided the officers a description of the suspect.
When detectives re-interviewed the juvenile, who was startled and frightened by the incident, they learned that the suspect had not made any attempt to forcefully remove her from the home, police said. The man made contact with her hand and then retreated from the window and ran from the scene.
At this point, investigators haven't determined the suspect's intentions or confirmed whether the suspect was frightened after making contact with the juvenile and learning the home was occupied, or if the suspect had a further criminal motive, police said.
Detectives discovered video surveillance from a neighboring home that showed a subject of interest walking through the neighborhood approximately 1½ hours prior to the incident, police said. The man was wearing a light colored zip up hooded sweatshirt, light colored pants, a flat billed baseball hat and dark colored mask.
Two other nearby crimes happened during this period, police said. 
One incident involved an auto break-in and larceny and the second involved patio furniture being moved from one location to another outside a home, police said. There were no signs of attempted breaking or forced entry at either of these homes.
No arrests have been made. Police are still investigating the matter.
Anyone with information about this matter can call Winston-Salem police Department at 336-773-7700 or Crime Stoppers at 336-727-2800.