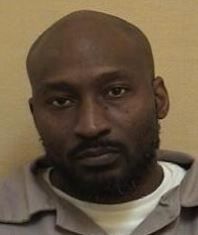 A federal judge should dismiss an appeal from a Winston-Salem man who claims he was wrongfully convicted of murder for a simple reason — the man didn't file his appeal on time, a prosecutor for the N.C. Attorney General's Office said in court papers Monday.
John Robert Hayes, 44, is serving two life sentences after a Forsyth County jury convicted him of two counts of second-degree murder. He is accused of fatally shooting Waddell Lynn Bitting and Stephen Joel Samuels on July 25, 1993, as they came out of Deuce-Deuce, an illegal drink house at 910 E. 22nd St. A drink house is a club that sells alcohol without a license.
Hayes has unsuccessfully sought to overturn his conviction in Forsyth Superior Court and the N.C. Court of Appeals. In September, he filed an appeal in U.S. District Court for the Middle District of North Carolina, which includes Forsyth County, alleging that Forsyth County prosecutors either withheld favorable evidence or presented misleading evidence during his trial. He also accuses his trial attorney, Warren Sparrow, of failing to thoroughly investigate his case and effective represent him at trial.
Peter Regulski, a prosecutor with the state attorney general's office, filed court papers asking a federal judge to dismiss Hayes' appeal on procedural grounds. He said a judge doesn't even have to consider the merits of Hayes' appeal because Hayes and his attorney, Mark Rabil, should have filed his petition in April 2011, at the earliest. At the latest, they should have filed the appeal in April 2012.
Hayes' petition was filed four years and five months too late, and "its gross untimeliness is fatal to Petitioner's claims," Regulski said in court papers.
Rabil alleges in the federal appeal that Forsyth County prosecutors failed to turn over evidence that three eyewitnesses — Cynthia Coleman, Mary Geter and Anita Jeter — gave inconsistent statements. For example, Coleman told Winston-Salem police that the shooter was between 5 feet 6 inches to 5 feet 8 inches tall and wore his hair in "plats" or "dreadlocks." But Hayes is 6 feet 5 inches tall and had short unbraided hair at the time of his arrest, according to the appeal.
Among other things, prosecutors also did not disclose that there had been a third shooting victim, Kenneth Wade Evans, who was walking down East 22nd Street when he was shot in the left foot and that detectives at the time believed Evans, Bitting and Samuels were shot by the same person, Rabil alleges. No one was charged in Evans' shooting.
Rabil said 10 other witnesses identified other shooters with possible motives.
But Regulski said Hayes had enough evidence given to him from the Forsyth County District Attorney's Office to file an appeal in either 2011 or 2012.
And Hayes hasn't presented compelling evidence of his innocence that would excuse the federal deadline, he said.
Rabil said Tuesday in an email that he will be filing a response to Regulski's motion to dismiss. He said that state prosecutors have argued similar "hyper-technical points in federal court in the Kalvin Michael Smith and Darryl Hunt cases, two other innocent men from Forsyth County." Hunt was exonerated in 2004 in the murder of Deborah Sykes, a copy editor at the now-closed afternoon newspaper, The Sentinel. Hunt died earlier this year. Rabil was Hunt's longtime attorney.
Smith, 45, was convicted in 1997 of assaulting Jill Marker, an assistant manager at the Silk Plant Forest store off Silas Creek Parkway. The attack left Marker with severe brain injuries and she lives in Ohio under 24-hour care. Smith has maintained his innocence, and the Winston-Salem Journal published a series of stories in 2004 raising questions about the police investigation and prosecution.
Smith was released last week after nearly 20 years in prison over allegations that his trial attorney failed to do all he could to ensure Smith a shorter prison sentence.
Rabil said it shouldn't matter when Hayes' appeal was filed because Hayes is innocent and state prosecutors shouldn't be making highly technical defenses.
"All the new evidence disclosed by the State shows that Mr. Hayes is innocent," Rabil said. "A jury would not convict him if all the evidence had been disclosed to them."