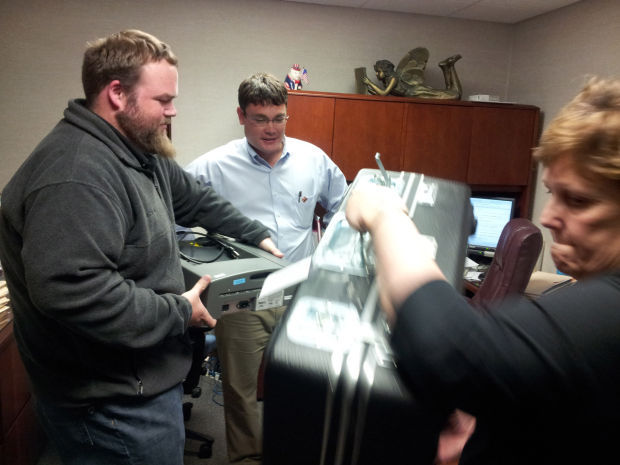 For a couple of Republicans who, according to Democrats, were intent on suppressing votes, Luke Eggers and Bill Aceto did a poor job.
Turnout was larger in the municipal elections Tuesday in Boone than in 2009, the latest contested municipal elections: 15.1 percent versus 14.5 percent. And Democrats won the mayoral post and the three open council seats for the town of Boone in landslide victories.
Andy Ball was elected mayor, beating three candidates by getting about nine times more ballots than the others, according to preliminary and unofficial results.
Rennie Brantz, Quint David and Jennifer Pena won the council seats, beating three other contestants by a ratio of about 2-to-1. Ball, David and Pena are younger than 35.
Eggers, who has taken heat as the chairman of the Watauga County Board of Elections for leading the push to move a voting site used widely by Appalachian State University students from the student union to another building on the eastern edge of campus, said the results speak for themselves.
"We are not a partisan board," he said as the results started to come in.
Aceto, the board secretary, shared Eggers view: "We didn't play into the narrative. The same passion the people brought, I hope they bring it for the next general election."
Democrats had another point of view.
Ball, the newly elected mayor, said the turnout was strong in part because Democrats had had enough of the board's shenanigans.
"This result in some ways speaks to the visceral reaction people have when you try to take people's voting rights away."