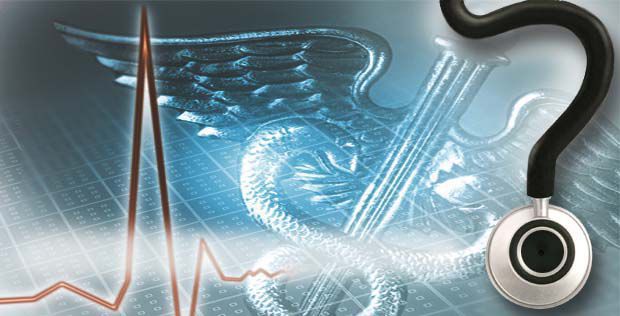 Cannon Hospital in Linville has been chosen as one of three rural North Carolina hospitals to convert existing beds to dedicated adult behavioral health care services.
The conversion of 27 beds for psychiatric and substance use treatment is part of an N.C. Department of Health and Human Services grant initiative.
Cannon will receive $6.5 million toward its project. The hospital currently has 25 acute-care and 10 psychiatric beds as a critical-access facility, according to its website.
The closed Franklin Regional Medical Center in Henderson was chosen as the site for the central part of the state. The facility, now operated by Duke Life Point Maria Parham Medical Center LLC, will receive $10 million to convert 33 beds.
DHHS is taking applications for an eastern N.C. hospital. Overall, there are plans to create or convert 150 beds to behavioral health usage statewide. The hospitals will establish the behavioral health beds by transferring unused acute medical beds and by new construction.
The General Assembly appropriated $18 million from the Dorothea Dix Hospital Property Fund for the increased capacity. The state sold the property to Raleigh in July 2015.
"These hospitals will provide critical access to individuals needing inpatient mental health care in these regions of our state," said Jason Vogler, interim senior director of the Division of Mental Health, Developmental Disabilities and Substance Abuse Services.
The goal is reducing travel distances to inpatient beds and decreasing wait times for individuals in emergency departments.
At least half of the beds will serve people who are unable to pay for care, or are covered by Medicaid, Medicare or Tricare.
Cannon said it has experienced a drastic increase since 2012 in demand for behavioral health inpatient beds from across Northwest N.C.
For example, the hospital said that in 2016 it received more than 5,000 psychiatric referrals, but was able to admit only 560 psychiatric patients.
"I want to be clear that Cannon Hospital will continue to meet the medical needs of the community by operating as a critical access hospital," said Chuck Mantooth, president and chief executive of Appalachian Regional Healthcare System, which operates Cannon Hospital.
"These additional behavioral health beds afford us the opportunity to grow the medical campus at Cannon Hospital and to develop the rural hospital of the future model, which can be replicated across the country."
The system will host a public information session about the grant and the hospital's future at 5:30 p.m. Tuesday at the Chapman Center in Linville.
In November, a joint legislative oversight committee was told that hospital emergency rooms are being deluged with patients experiencing a behavioral health crisis. The number of individuals seeking mental health and substance abuse care in emergency departments is up fourfold in the past decade, the N.C. Hospital Association said.
Also up fourfold is the average wait time — four days — for an adult in crisis to be transferred to a state psychiatric hospital. The wait was 2½ days for a bed in a community hospital. The wait for children in need is longer.
Legislators were told that between 30 percent and 80 percent of emergency department beds are occupied by patients waiting for mental health care.
Hospitals in urban counties on average are caring for about 40 patients a day brought to their facilities under involuntary commitment status.
Putting legislators on the spot, the hospital association pointed out North Carolina was one of just three states to decrease its spending on behavioral health from 2012 to 2015 — all under a Republican-controlled General Assembly.
North Carolina ranks 44th in the country in the number of psychiatric care beds. Only 35 percent of N.C. hospitals have a psychiatric unit.