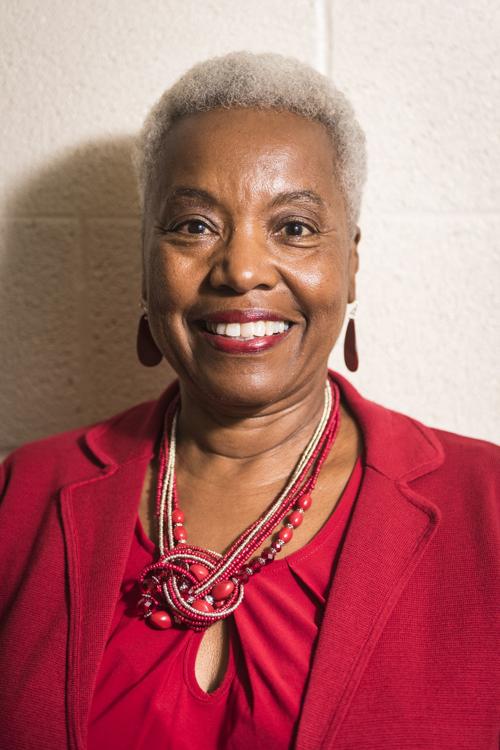 A bill introduced Thursday by Forsyth County Republican legislators would force three black Democratic women on the Winston-Salem City Council into one district.
D.D. Adams, one of the three, emphatically denounced lawmakers for what she described as a racist payback for the Democratic activism of black women.
"Everybody thinks we are going to hold hands and sing Kumbaya — it's not going to happen that way," Adams said a day after learning of the bill. "This is one of those times when we are going to have to fight. Everyone knows African-American women are going to vote and will vote Democratic."
Adams said her message to lawmakers was, "How dare you? How dare you?"
The Winston-Salem City Council has eight members, four white and four black. Each represents one of the city's eight wards. Currently, there are seven Democrats and one Republican, Robert Clark. Members serve four-year terms. Mayor Allen Joines votes only in case of a tie, but otherwise plays an influential role in the city's direction.
Republicans Donny Lambeth and Debra Conrad, two of the lawmakers representing Forsyth County in the N.C. House, filed a bill on Thursday that would redraw the city's wards to reduce the number to five.
The wards proposed in the bill put Adams and the two other black Democratic women on the council, Northeast Ward member Vivian Burke and East Ward member Annette Scippio, into the same ward.
Under the Lambeth-Conrad bill, each of the five new wards would elect its own member to the council, but the other three council members would serve at-large and be elected by all city voters regardless of ward. 
What's more, the term length for council members and the mayor would drop to two years, and the mayor would get the right to vote on all matters, not just in case of a tie. The new wards and term lengths would take effect in 2020. 
The lawmakers say the change would put Winston-Salem in line with some other major North Carolina cities. Charlotte, Raleigh, Greensboro and Durham all have at-large members. Among the state's six largest cities, only Winston-Salem and Fayetteville elect no members from the city at large.
One ward under the Lambeth-Conrad plan would put Lambeth's 2018 Democratic opponent, Council Member Dan Besse, into the same ward as Clark.
"It is no coincidence that they drew me into the only Republican-leaning district," said Besse, who finished about 2,000 votes behind Lambeth in a contest in which some 33,000 people voted. Adams, meanwhile, ran against Republican incumbent Virginia Foxx to represent the Fifth Congressional District in the U.S. House.
"When you look at the fact that I challenged Donny and D.D. challenged Virginia Foxx, that has to flag the city on the radar of the Republican party structure," Besse said. 
Besse is predicting "a strong interest" on the council in filing suit if the Lambeth-Conrad bill passes. 
"There are red flags hanging all over this bill," Besse said. "Whether it was racially motivated or partisan, the impact is such that it appears to me to be in violation of the Voting Rights Act."
But Clark said he thinks Winston-Salem is so strongly Democratic that the revamped ward structure would "guarantee a permanent Democratic majority on the council."
"I don't see it as having any political implications because I think the at-large members will be Democrats," Clark said, adding that he doesn't think the plan would likely change the board's racial makeup, either.
"I don't know how Dan and I would make out in a head-to-head fight," Clark said.
Clark said he got no advance notice of the bill, despite his GOP affiliation. 
"I don't know what problem they are trying to solve," Clark said, referring to Lambeth and Conrad. "I think the city council should be consulted before anything moves forward. They don't talk with anybody, they just do it ... I am absolutely puzzled."
Efforts to reach Lambeth and Conrad for comments on council members' reactions were not successful on Friday.
Only three of the eight members of the present council would be alone in their newly-drawn districts under the bill introduced by Lambeth and Conrad. John Larson, Jeff MacIntosh and James Taylor would at least not have to run against other members of the council, assuming no one moved.
MacIntosh said he's still trying to digest the proposal, but isn't happy that his new ward would not include any of downtown, as it currently does.
"It's mind-boggling the actual changes that will happen if it is enacted," MacIntosh said. "There is a part of you that says, 'Was the population screaming for a different way to elect their public officials? I have not heard that at all. I sort of bristle at the fact that once again, the General Assembly reaches into Winston-Salem and tells them how to run their local elections."
The General Assembly last intervened locally in 2011 when it changed council terms to coincide with the presidential election cycle. Council members hadn't asked for the change, and complained afterward that it made their races harder to notice amid higher-profile contests. GOP lawmakers countered that more people were casting ballots in city contests as a result.
Besse said he believes that the main point of the newly-filed bill is to make it harder for ordinary citizens to serve on the council. Bigger wards or at-large contests, and shorter terms mean more expensive campaigns, and that will put elective office out of many people's reach, he said. And minorities will disproportionately bear the brunt, Besse said.
Scippio, the council's newest member, said the plan looks on its face like "some type of underlying political endeavor to minimize the amount of black representation on our board."
"This is not new," she said. "In the 21st century, we are having to fight as African-Americans to just get our voices heard. This is despicable if that is the intent."
Besides, she said, larger wards make it harder to serve residents.
"It is a slap at everybody in all of those districts," Scippio said. "You have eight wards. Now you write it down to five. People are going to get less representation." She added that the point of the current structure is not to elect Democrats but determining "how we are going to serve our people effectively."
Joines said getting the chance to vote on most motions coming before the city council would have little impact.
"To be honest, I would say that 96 percent of our votes are unanimous," he said. "It is very seldom I need to vote anyway."
Joines said he wants to sit down with lawmakers and at least make some changes to the plan. Joines said his main concern is what would happen to minority representation under the plan.
Burke said that even if she, Adams and Scippio are placed in the same district, it "won't divide the relationship that we have."
Burke said the proposed ward change should be a wake-up call to voters.
"There needs to be leadership in the black community and in the majority community to know what is fair and what is right," she said. "When we have a diverse community, it is important for all of us to work together."