Republicans and Democrats wasted no time Monday squaring off to contest General Assembly seats that are rated as competitive, during the first day of filing for the 2020 election cycle.
Democrat Dan Besse and Republican Jeff Zenger both filed to run in N.C. House District 74, which is being left open by the decision of incumbent GOP Rep. Debra Conrad not to seek re-election.
Political analyst Michael Bitzer, , on his Old North State Politics blog, calls the district a competitive one that leans GOP. Should no other candidates file in District 74, Besse and Zenger will be on November's ballot to determine the winner.
Also filing on Monday were Republican Joyce Krawiec and Democrat Terri LeGrand for N.C. Senate District 31, which Krawiec now holds. That district is also rated as a competitive one that leans Republican by Bitzer.
Democrats in N.C. House District 71 will have a primary contest, with incumbent Evelyn Terry being challenged by Kanika Brown so far. Both candidates filed Monday.
Paul Lowe, a Democrat representing N.C. Senate District 32 in Forsyth County, filed on Monday to run again, as did Derwin Montgomery, who represents N.C. House District 72. Lowe and Montgomery have no opposition so far.
Meanwhile, a primary contest is shaping up for District B on the Forsyth County Board of Commissioners, where four Republicans — so far — are in the running for three seats. 
Incumbent GOP commissioners Richard Linville, David Plyler and Gloria Whisenhunt filed Monday, as did a newcomer to the contest, Terri Mrazek.
And in Winston-Salem, at least one ward, South Ward, is going to see competition. On Monday, incumbent Democrat John Larson filed for the ward, as did Democratic challenger Mackenzie Cates-Allen.
Incumbent West Ward Republican Robert Clark filed to run for a new term, as did incumbent Democrats Annette Scippio (East Ward), Jeff MacIntosh (Northwest Ward) and James Taylor (Southeast Ward).
Newcomers running unopposed in their wards so far include Morticia "Tee-Tee" Parmon (Northeast Ward) and Scott Andree Bowen (Southwest Ward.)
Winston-Salem Mayor Allen Joines, a Democrat, filed for a new term on Monday, with no opposition so far.
A big crowd filled the lobby of the Forsyth County elections office late Monday morning as the filing period approached for the 2020 election cycle.
Candidates and their supporters milled around taking pictures before Tim Tsujii, the county elections director, announced that noon had come and that candidates could begin filing.
The first candidate to file was Democratic Clerk of Superior Court Renita Linville, who wore a blue dress and said she made a point of being the first to file so that everyone could know she is in the running.
Linville was appointed to her post last summer on the retirement of former clerk Susan Frye.
Democratic Register of Deeds Lynne Johnson also filed for a new term on Monday.
Among local judges, Superior Court Judge David Hall filed to run again, as did district court judges Camille Banks-Prince, Larry Fine, Carrie Vickery, Gordon Miller, Tori Roemer and David Sipprell. A non-incumbent, Whitt Davis, also filed for a district court judgeship.
The filing period ends at noon Dec. 20, which is a Friday.
Primary election day is March 3. The general election is Nov. 3.
Candidate filing day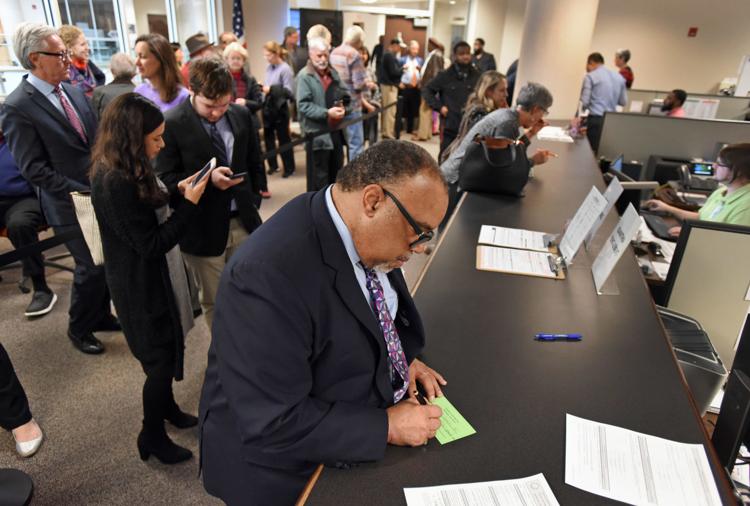 Candidate filing day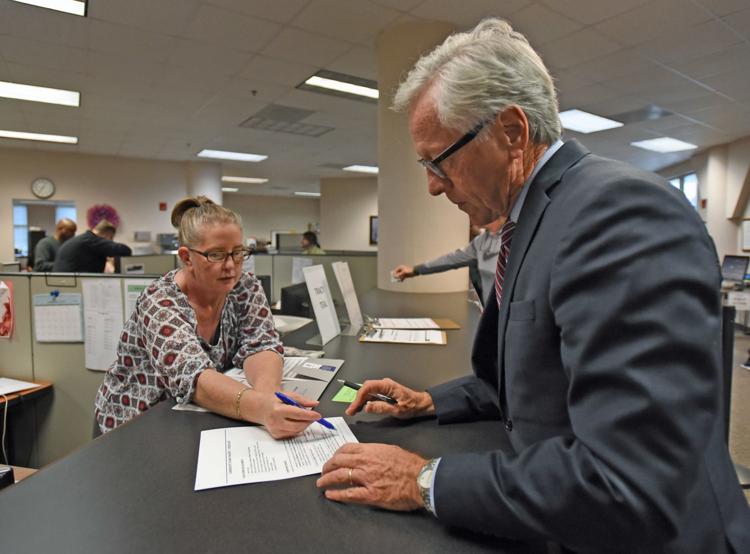 Candidate filing day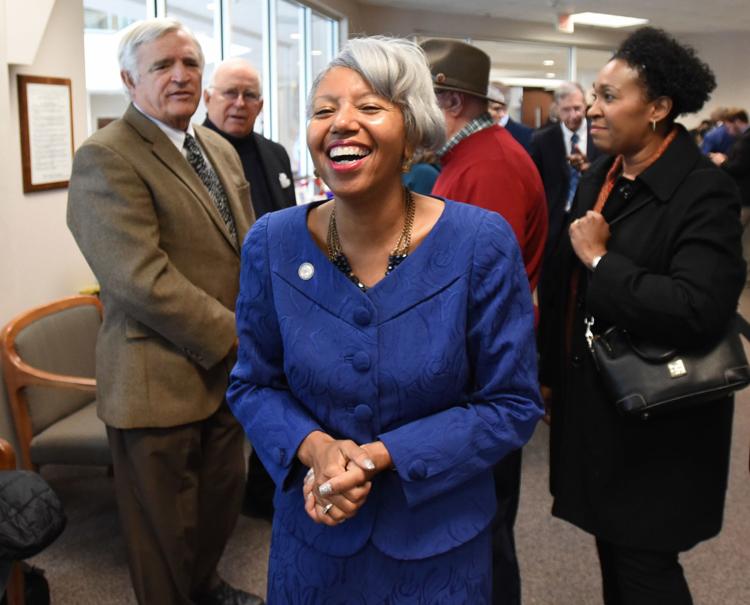 Candidate filing day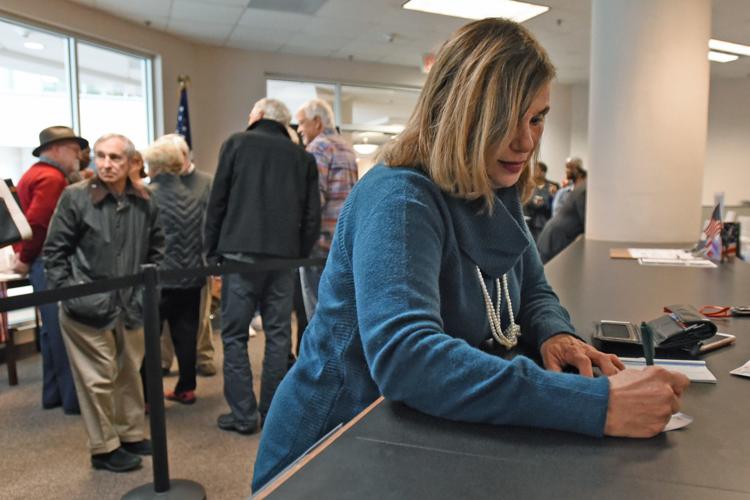 Candidate filing day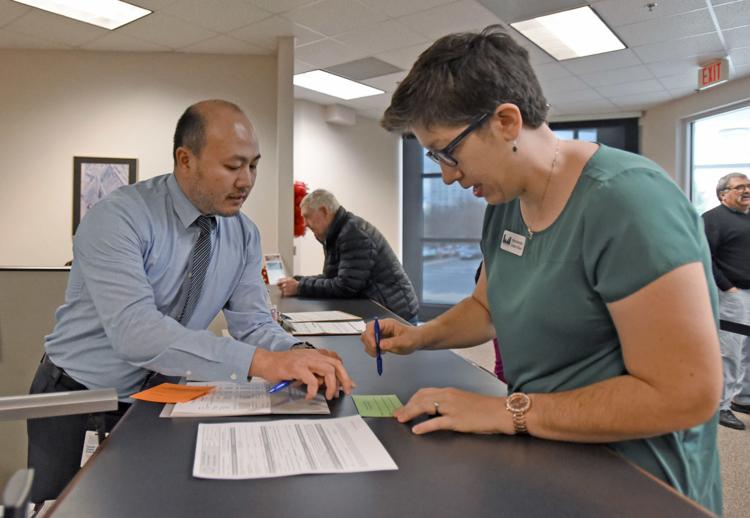 Candidate filing day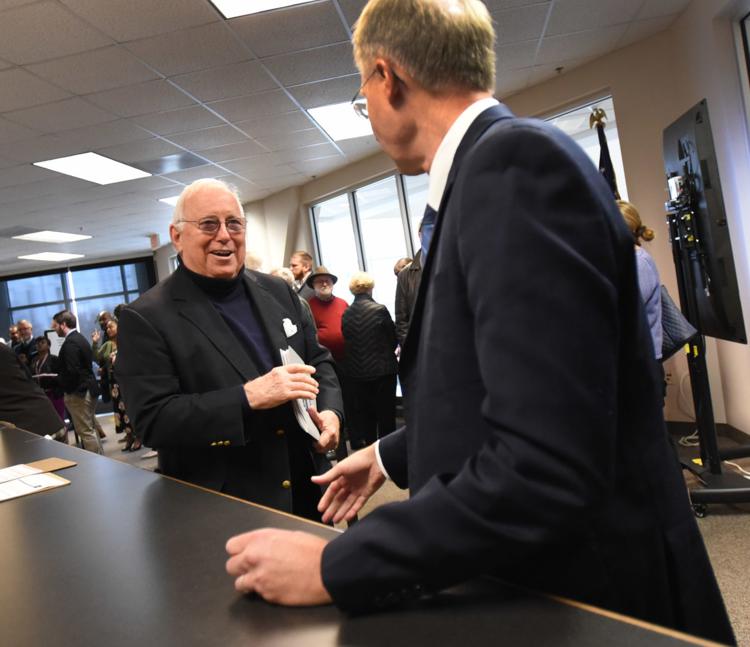 Candidate filing day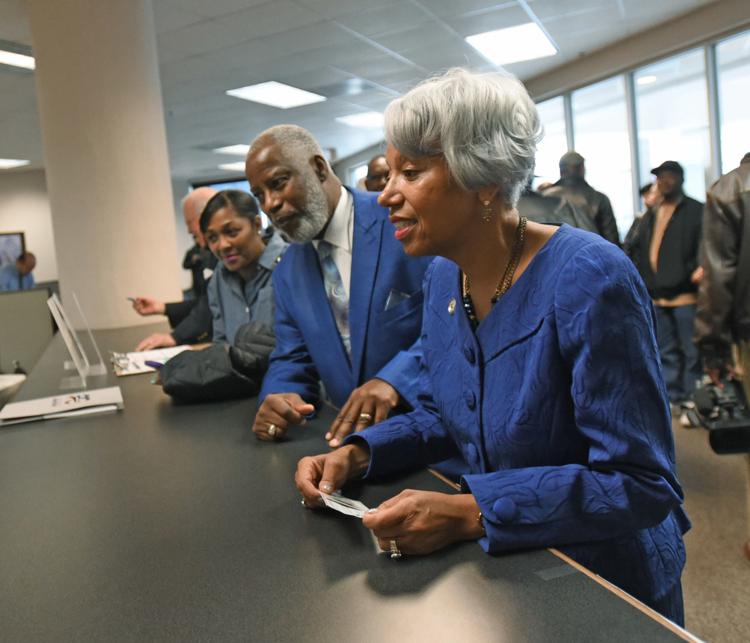 Candidate filing day
Candidate filing day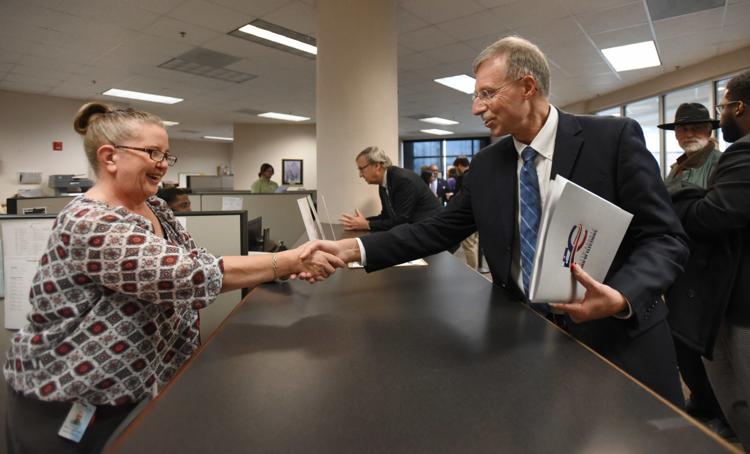 Candidate filing day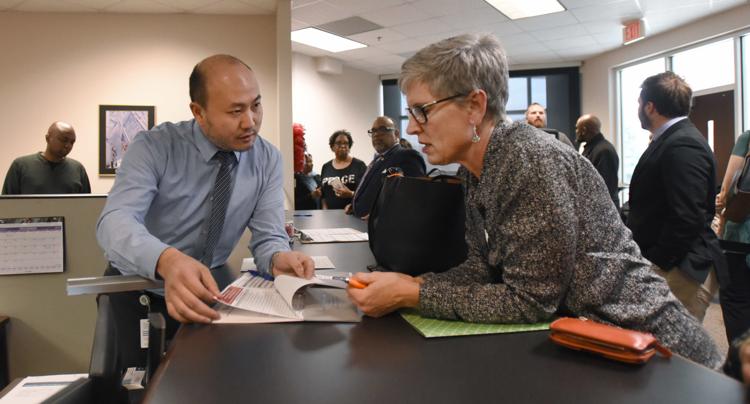 Candidate filing day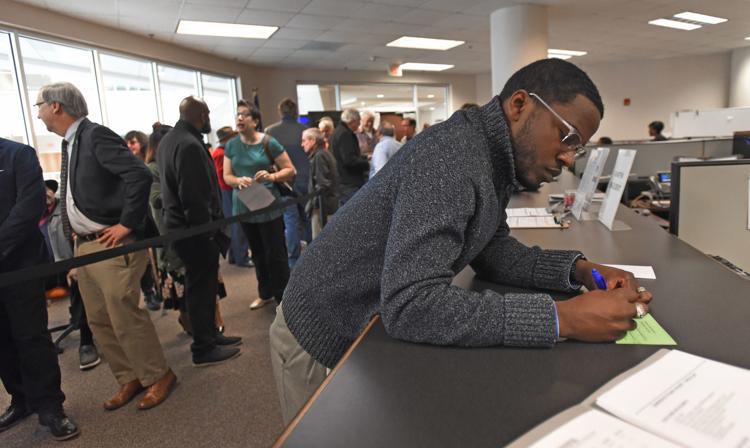 Candidate filing day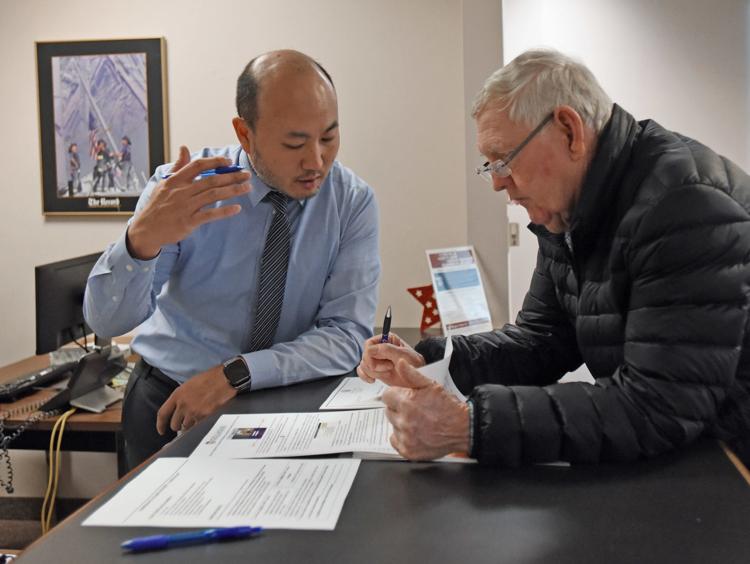 Candidate filing day
Candidate filing day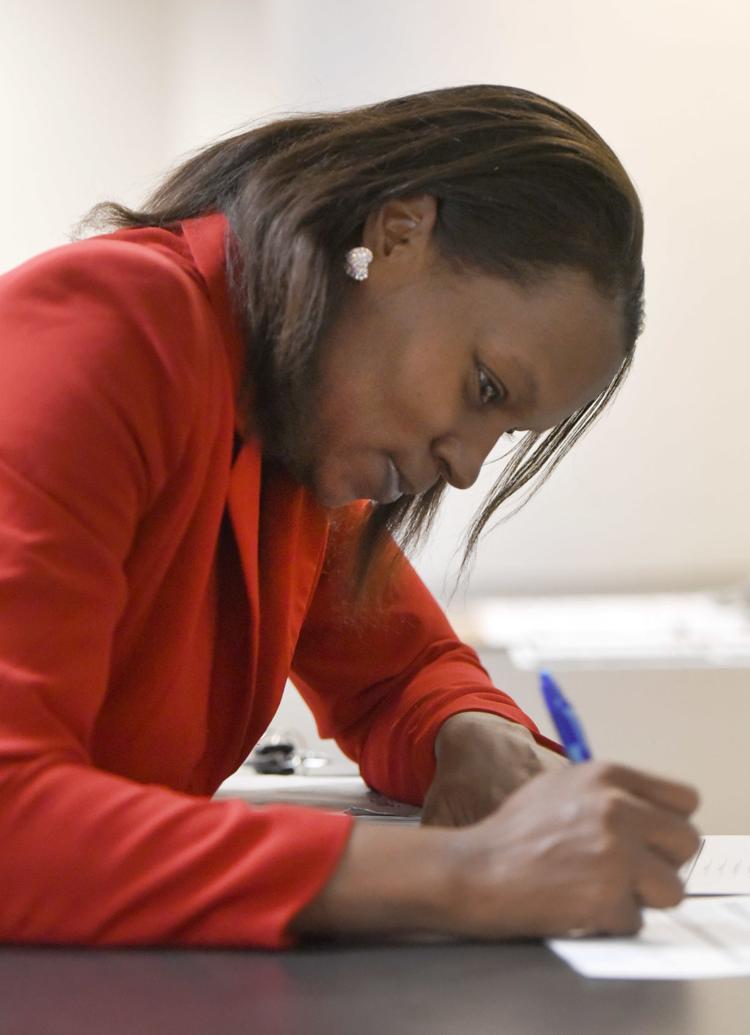 Candidate filing day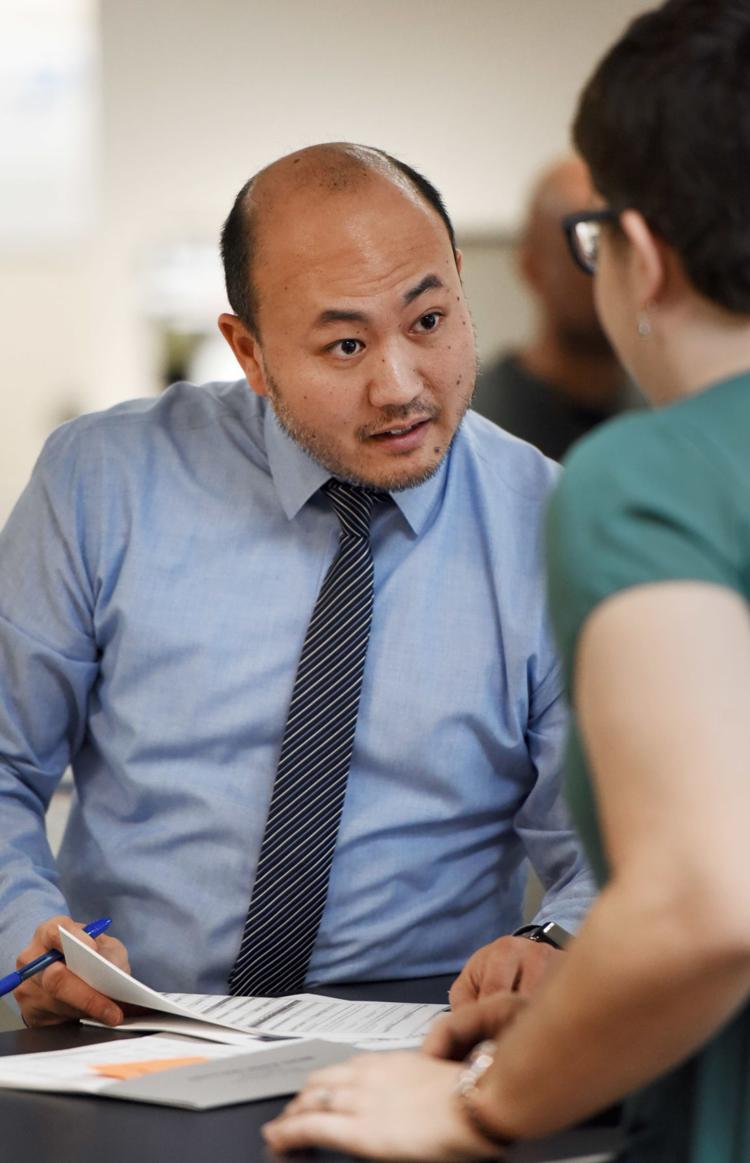 Candidate filing day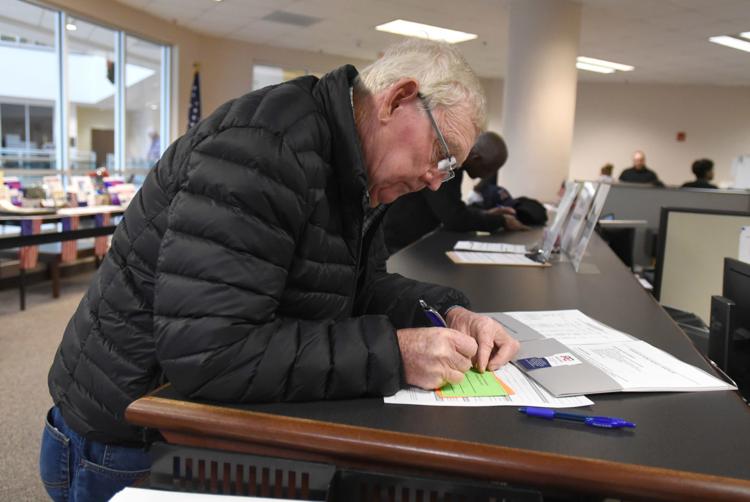 Candidate filing day
Candidate filing day