The line started forming a little after 6 a.m. Thursday at the Forsyth County Government Center as early voting for the 2020 general election kicked off at 17 locations.
As the day progressed, many voters found themselves facing a wait of two to three hours.
On the other hand, a late-afternoon lull made it possible to vote quickly at the central elections office.
Even though she knew she would have to wait a couple hours before the polls opened at 8, Shirley Robinson figured showing up early was a good way to avoid the crowds.
"We need to vote. Everybody needs to get out and vote," Robinson said as she stood beside the still-locked front door. She and her husband Anthony were the first in line.
Between them, the Robinsons had a metal folding chair that they planned to stow in their car parked nearby once the time for the opening approached.
They weren't the only ones equipped for a wait: Zollie Ferrell sat in a camp chair that had a side-table attachment complete with a cup holder for his cola.
"I got a couple of biscuits from McDonald's, and I have already eaten them," Ferrell said. "I have been here since about 7. I figured maybe an hour's wait would be better than three or four hours. I just wanted to get it over with."
No fan of President Donald Trump ("the worst president in the history of the United States," he opined), Ferrell said he was hopeful on Democratic chances in the U.S. Senate and House races as well.
Random interviews with people in the early-morning line at the government center suggested Democrats were in the majority among the early, early voters at that location.
There were enthusiastic Trump supporters waiting to vote at Walkertown Library, where the line stretched from the library door almost all the way down to the street.
"Trump all the way, straight Republican ticket," said Suzie Larrimore, who was almost to the door by the time 11 a.m. rolled around. She had been waiting about two hours, she said.
"I was going to go to Target, but then I realized it was early voting and decided to get it done," she said.
Larrimore's mother, named Susie Larrimore (pronounced the same, but spelled differently), had an absentee ballot in her pocketbook, but now that she was in line, planned to vote in person and tear up the absentee.
"I was afraid the COVID was going to keep me from voting," she explained. "I trust this more than mailing it in, but did this in case I wouldn't be able to come in to vote."
Tim Tsujii, the director of elections in Forsyth County said things were running smoothly Thursday except for the occasional printer glitch that required a phone conversation or pushing a button to fix.
"Clearly we have long lines everywhere," Tsujii said, adding that people should realize that the early-voting period lasts 17 days. That means residents don't have to rush out all at once, he said, but on the other hand they might not want to wait until the very last day, either.
Mid-afternoon is a good time to gamble on avoiding a line, Tsujii said. That seemed like a good bet about 4 p.m. at the central election office, as the length of the wait shrank to just minutes.
Patricia Timmons, who wound up third in the line at the government center behind the Robinsons on Thursday morning, said she came early in hopes of making it into at least the first 10 people in line.
"This time, I knew I had to come real early," Timmons said. "I'm an early-bird person."
Across town at the Anderson Center on the campus of Winston-Salem State University, folks lined up beside a "We Vote" street mural that blossomed in the parking lot as a joint effort of the WSSU Student Government Association and a women's volunteer service organization called The Links, Incorporated.
When the doors opened at 8, people were being allowed inside only in groups of five at a time because of the COVID-19 pandemic.
Cynthia Coleman, who was first in line at the Anderson Center, said she arrived about 6:15 a.m. and was "excited about voting and hope everybody gets out to vote."
"I want to vote to get Biden in the seat," she said.
The early voting sites include the central office of the Forsyth County Board of Elections at 201 N. Chestnut St., and 16 satellite locations scattered around Winston-Salem and the county.
Unlike the procedures on Election Day, voters who take part in early voting can cast ballots at any of the early-voting sites, since they are not tied to any particular precinct. Each site is capable of providing a voter with the proper ballot.
Early voting will take place from 8 a.m. to 7:30 p.m. on weekdays, with additional hours of weekend voting.
For the next two Saturdays, voting will take place from 9 a.m. to 5 p.m., and on the final Saturday before Election Day, from 8 a.m. to 3 p.m.
For the next two Sundays, voting will be taking place from 1 p.m. to 5 p.m.
Meanwhile, Tsujii said his office is still waiting to see what to do about absentee ballots that arrive without a witness's signature, as they are supposed to have. The disposition of those ballots awaits further action on the state level, he said, both in the court system and the state elections board.
A recent Associated Press analysis found that the state's bigger counties were taking two weeks or more to voters who had requested them, with Forsyth County's turnaround pegged in the study at 11 days.
Tsujii said turnaround times are down to a week now, and that the longer time periods no doubt occurred as the Sept. 4 date approached for mailing out ballots.
"We had 59,000 absentee requests," Tsujii said, noting that the county has already gotten back 19,000 ballots from absentee voters.
Tsujii said he doesn't know how many absentee ballots lack witness signatures.
Some voters on Thursday said they were motivated by the chance to vote against someone. In Walkertown, David Moore said he showed up to vote against Roy Cooper, the Democratic governor. Moore said he was once a Cooper fan.
"I have switched on him," Moore said.
Eva Cranfill, waiting to vote in Walkertown, said she always votes early when she gets the chance.
"As long as I can walk and I'm able to do it, I will vote early, she said. "I don't have anything else to do but go home and do the leaves."
Floyd Church said he had a very urgent reason to vote on Thursday at Walkertown.
"I will be moving to Pilot Mountain next Wednesday," he said. "I thought, 'Go ahead and do it now and get it over with.' " Church said he bided his time in line "talking about politics."
"Trump and Pence: I'm going straight Republican," he said.
In Walkertown, a woman who didn't want to be interviewed was busy with some crochet work. She pulled a partially-completed item out of her bag but admitted she had started on it before showing up to vote.
At the government center, Anne Wise said she followed former first lady Michelle Obama's advice to wear comfortable shoes, pack a lunch and make a plan.
About that planning part: "I came last week and found a parking lot," Wise said. A Democrat in support of Biden, Wise said she has been "waiting four years to vote in this election."
Forsyth County Commissioner Tonya McDaniel, a graduate of WSSU, said many of the people standing in line to vote at the Anderson Center were alumni, who made a special appeal to each other to get out and vote this morning.
Sandra Young, who works at WSSU in event scheduling and coordination, found the early line this morning at the Anderson Center the best time to fit voting into her schedule.
"I don't want to stand in line very long, and I need to be at work," she said.
One-stop voting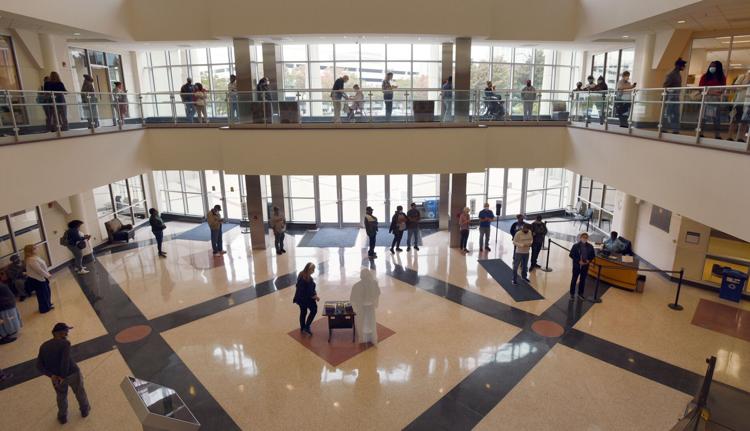 One-stop voting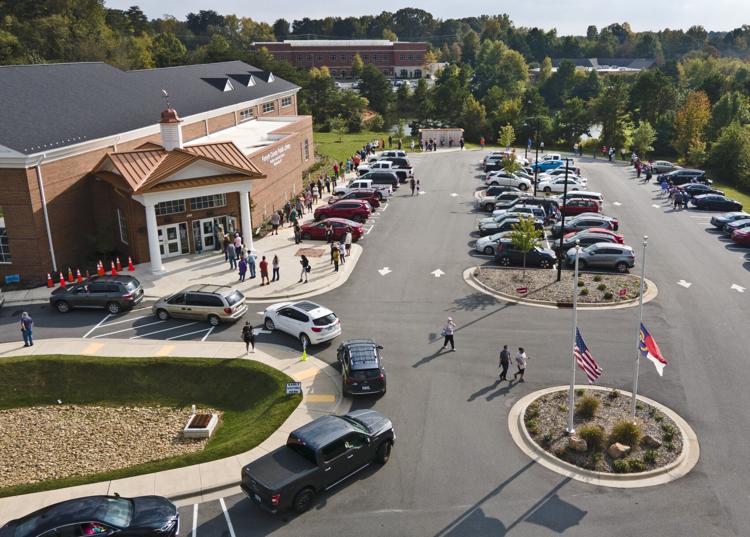 One-stop voting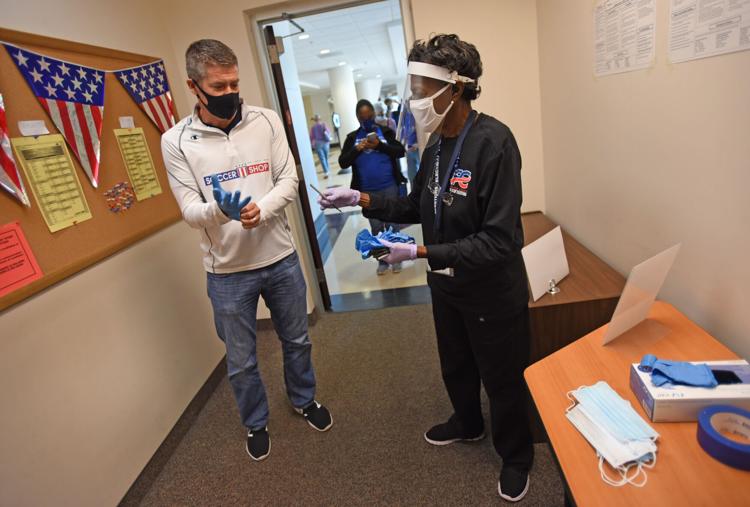 One-stop voting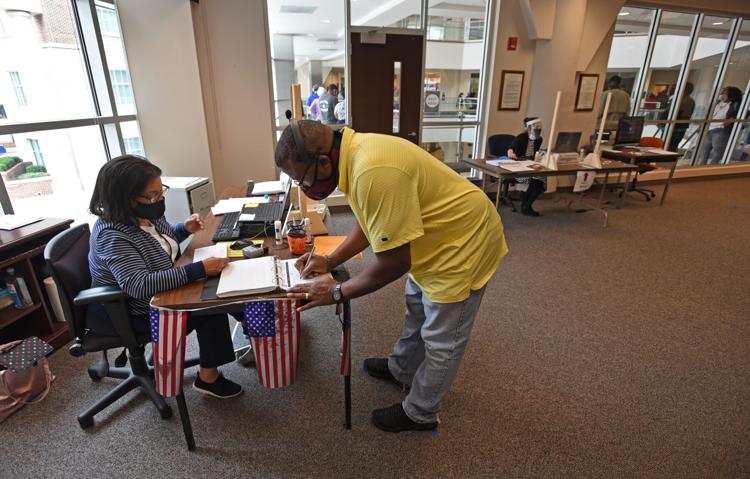 One-stop voting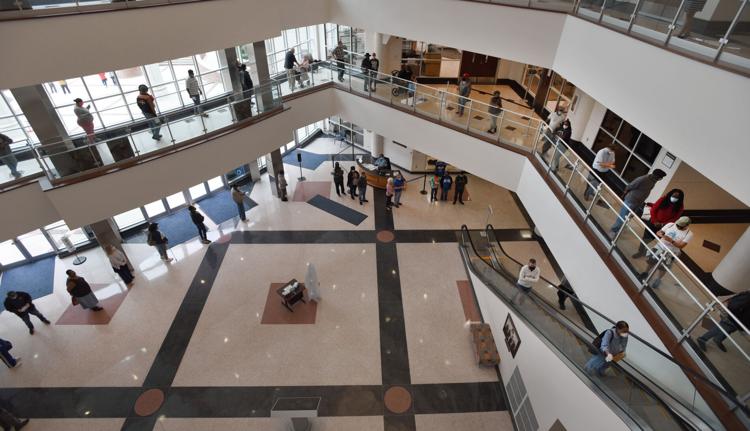 HIDE VERTICAL GALLERY ASSET TITLES
One-stop voting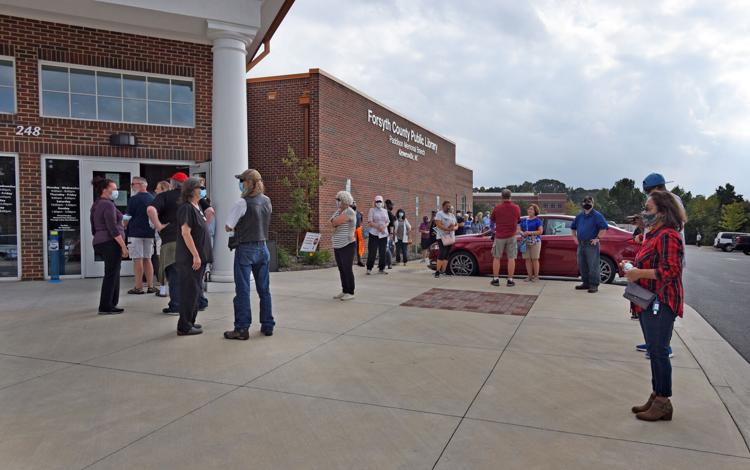 One-stop voting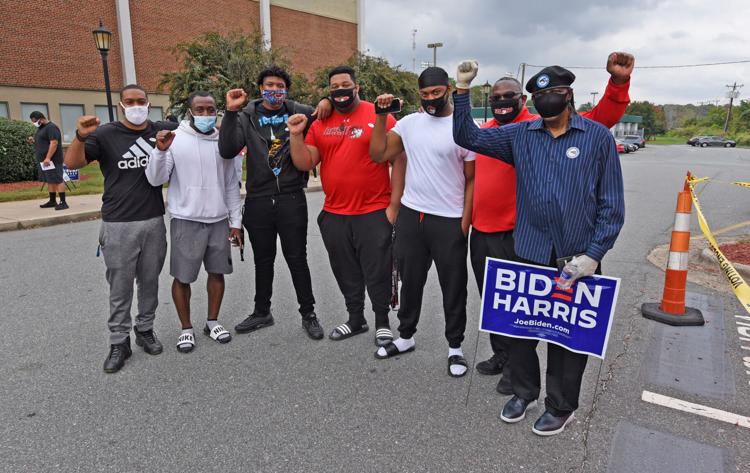 One-stop voting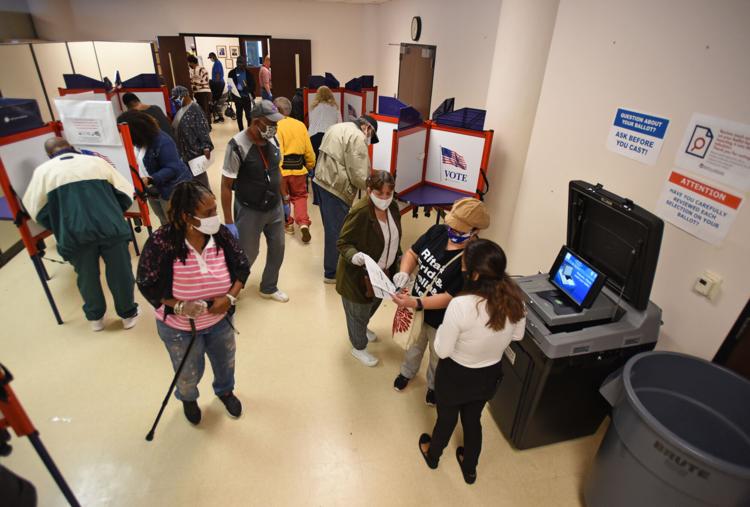 One-stop voting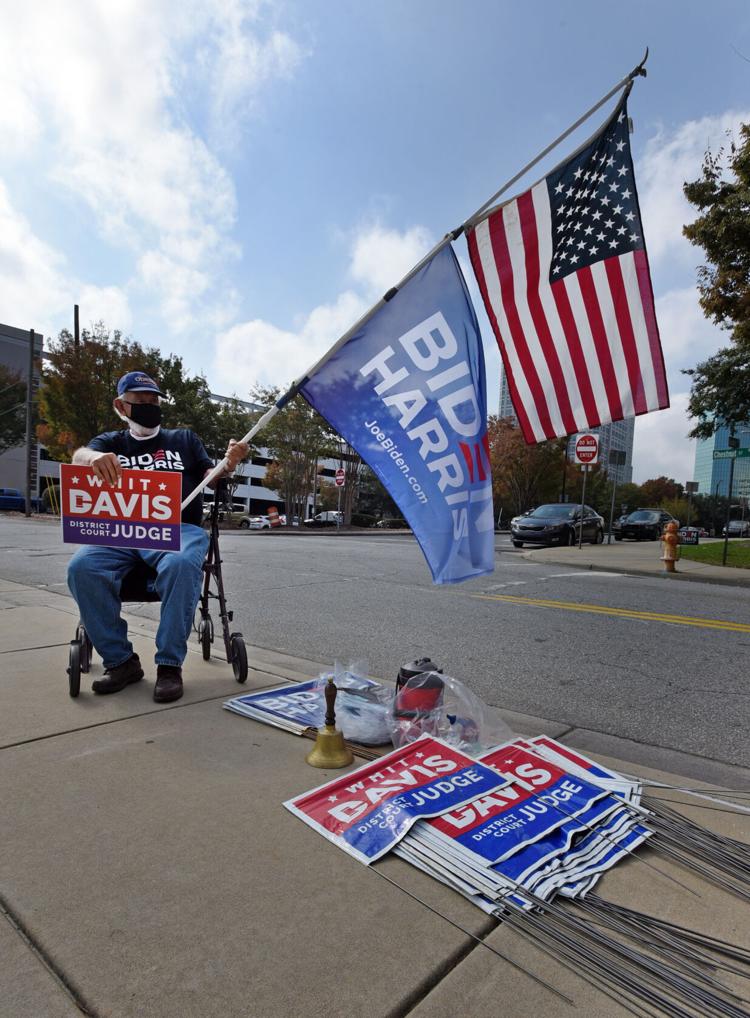 One-stop voting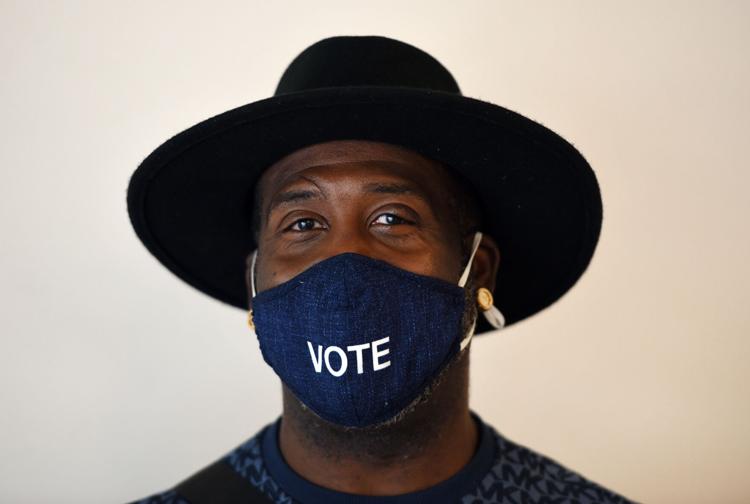 One-stop voting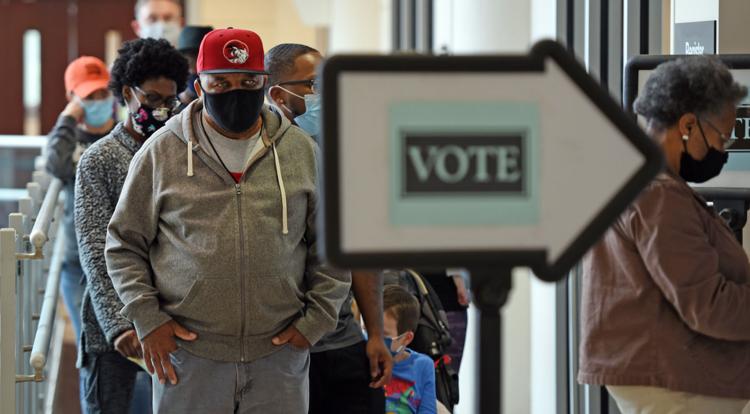 One-stop voting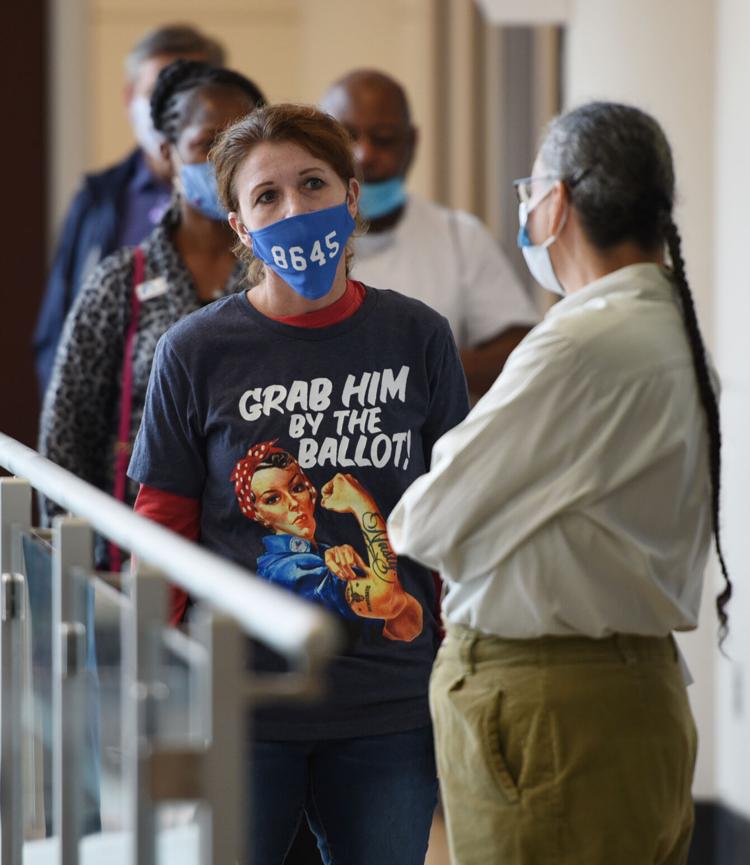 One-stop voting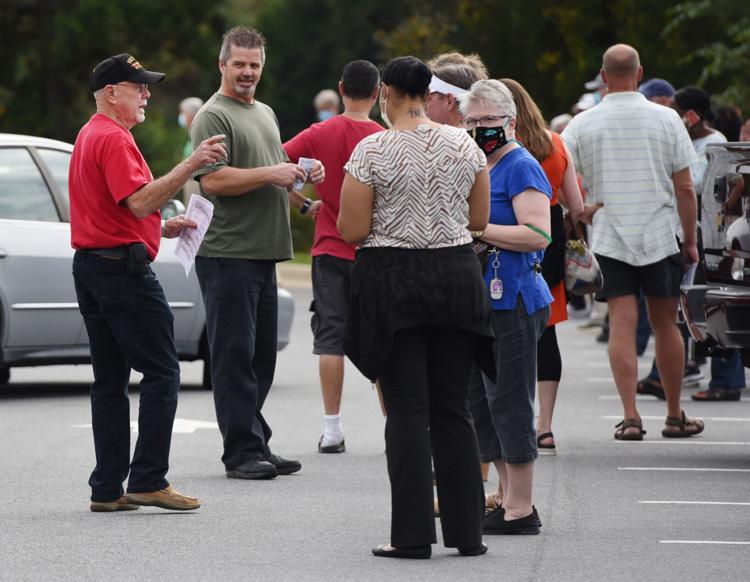 One-stop voting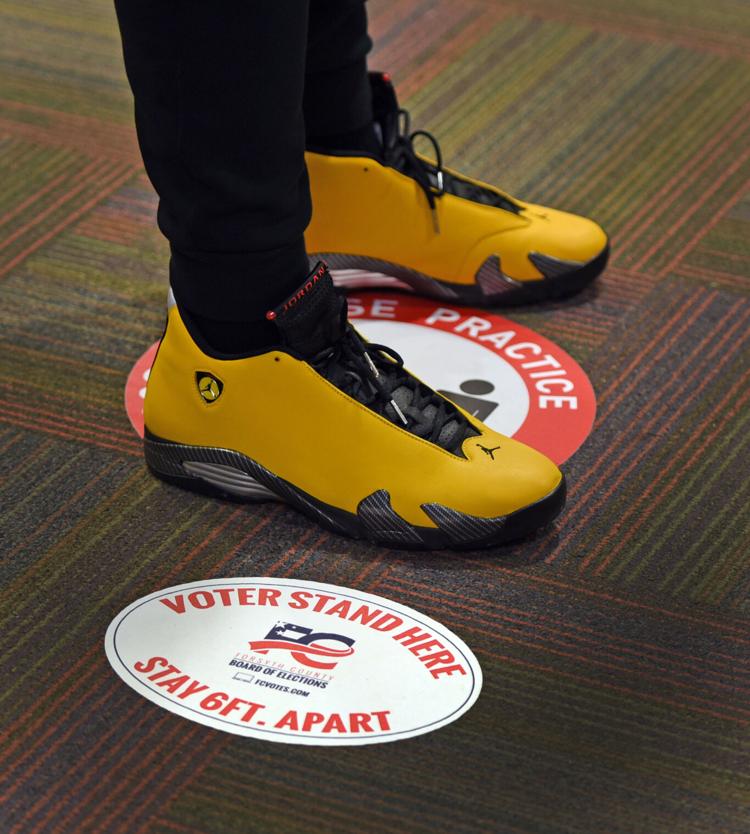 One-stop voting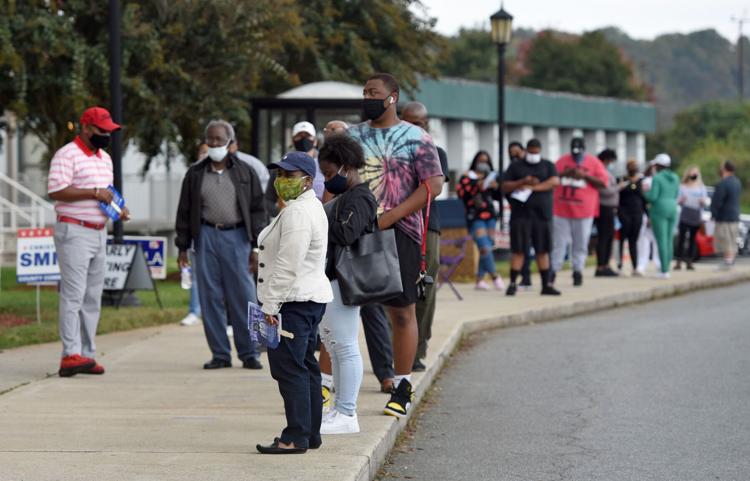 One-stop voting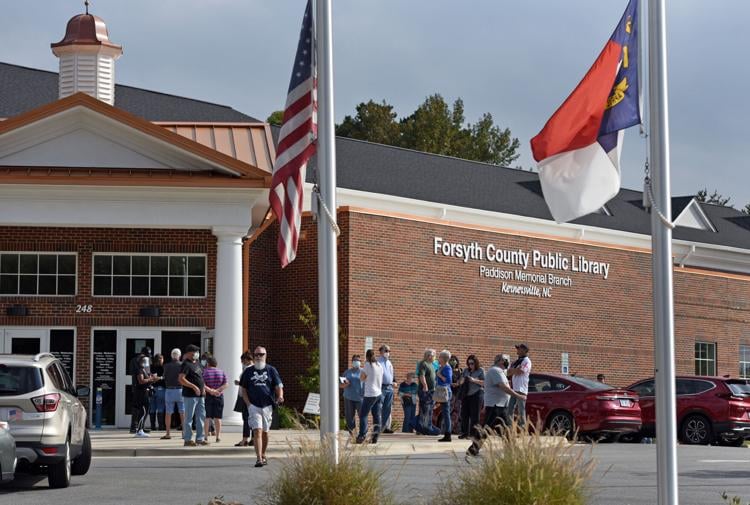 One-stop voting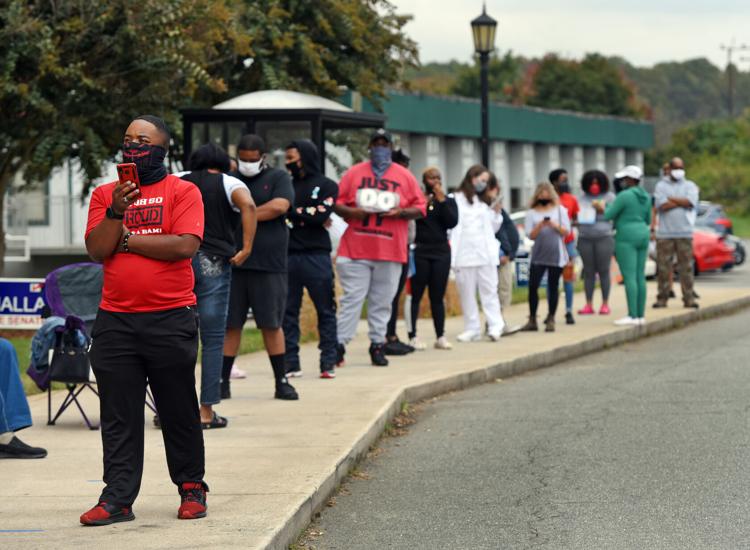 One-stop voting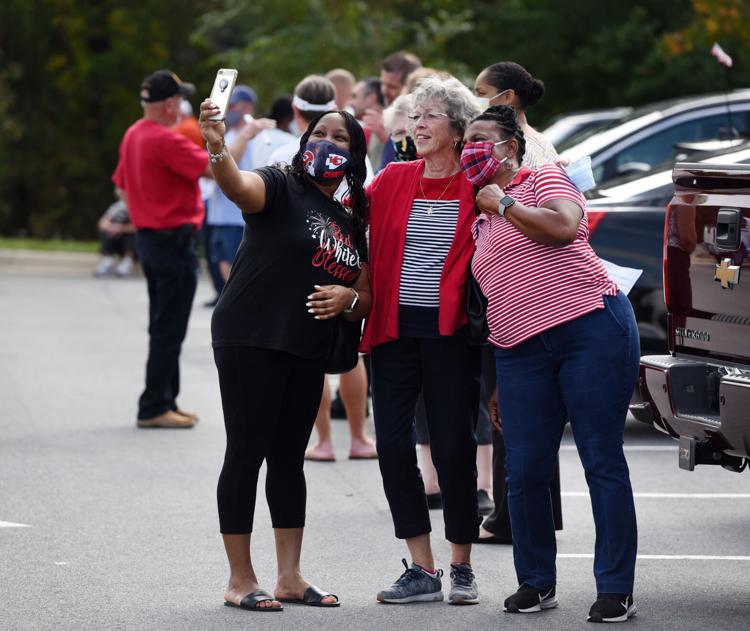 One-stop voting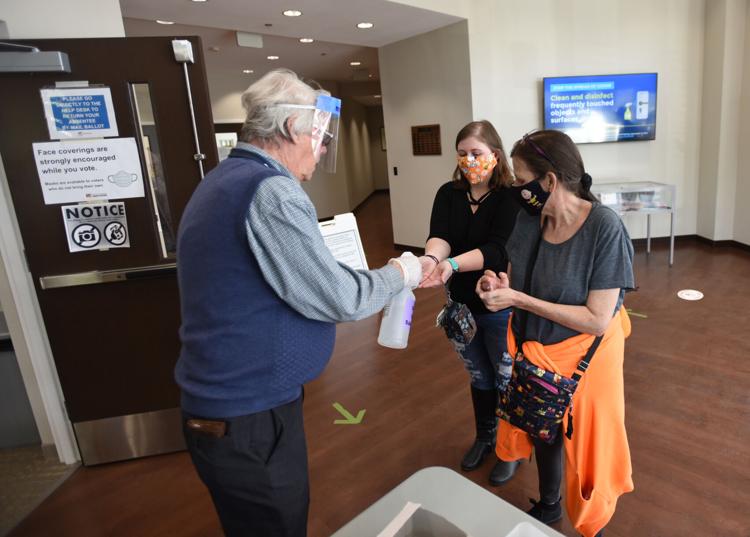 One-stop voting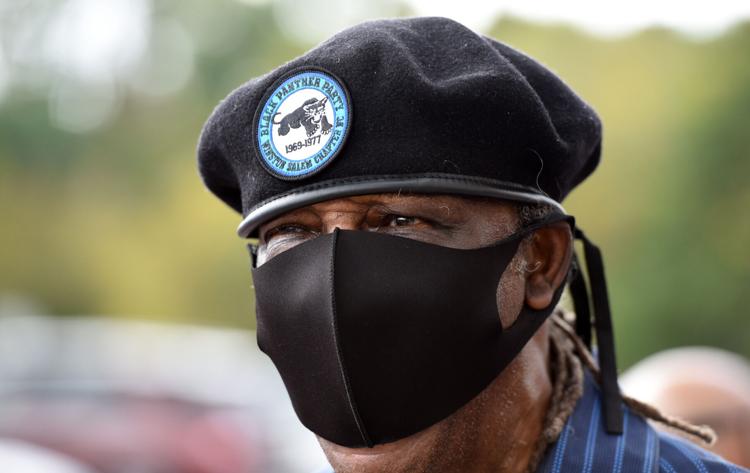 One-stop voting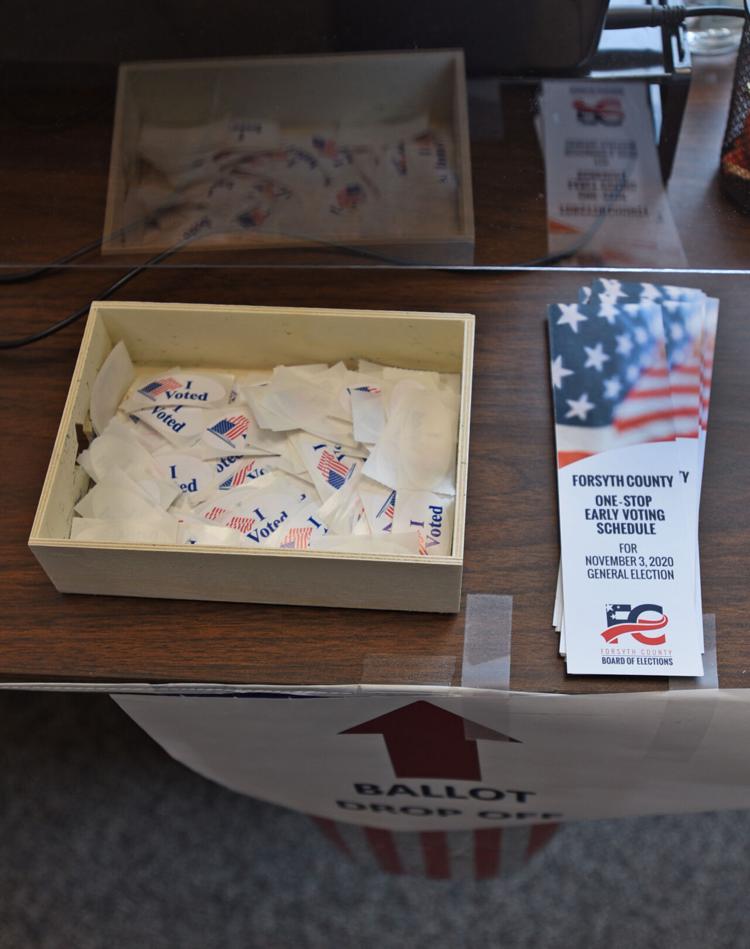 One-stop voting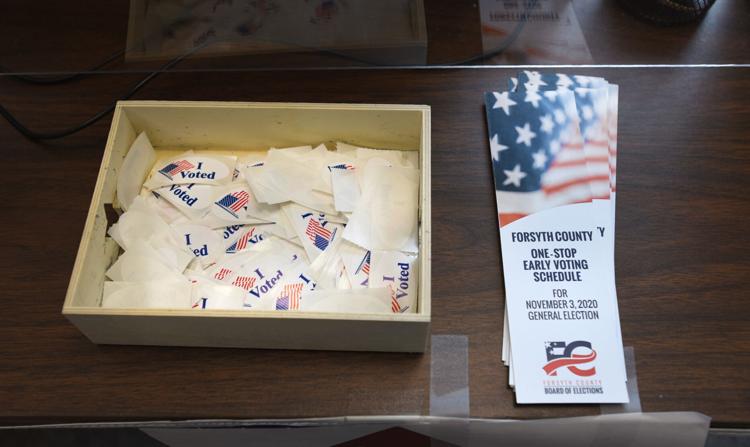 One-stop voting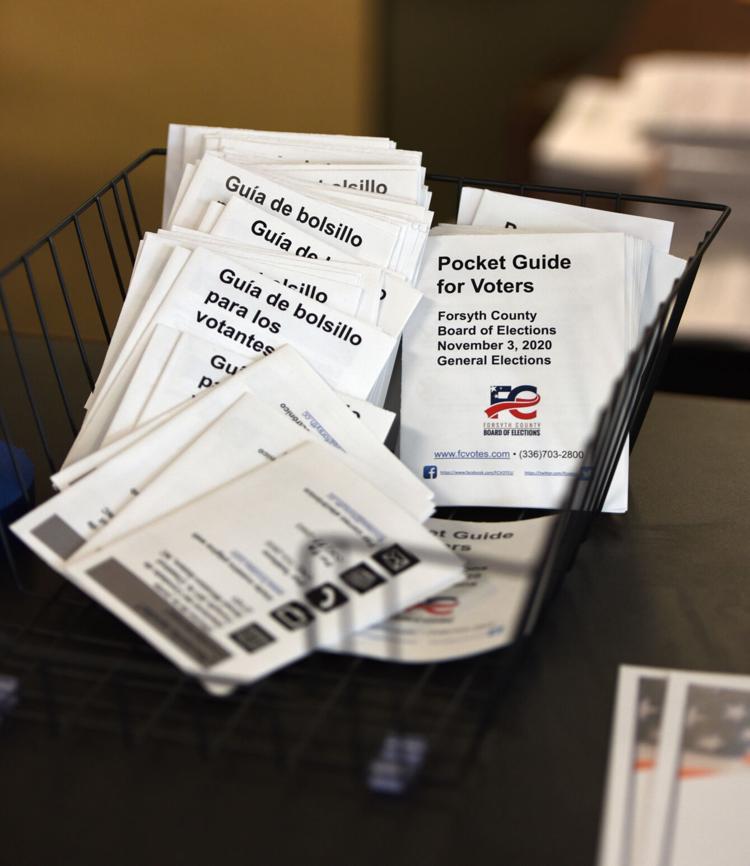 Be the first to know
Get local news delivered to your inbox!