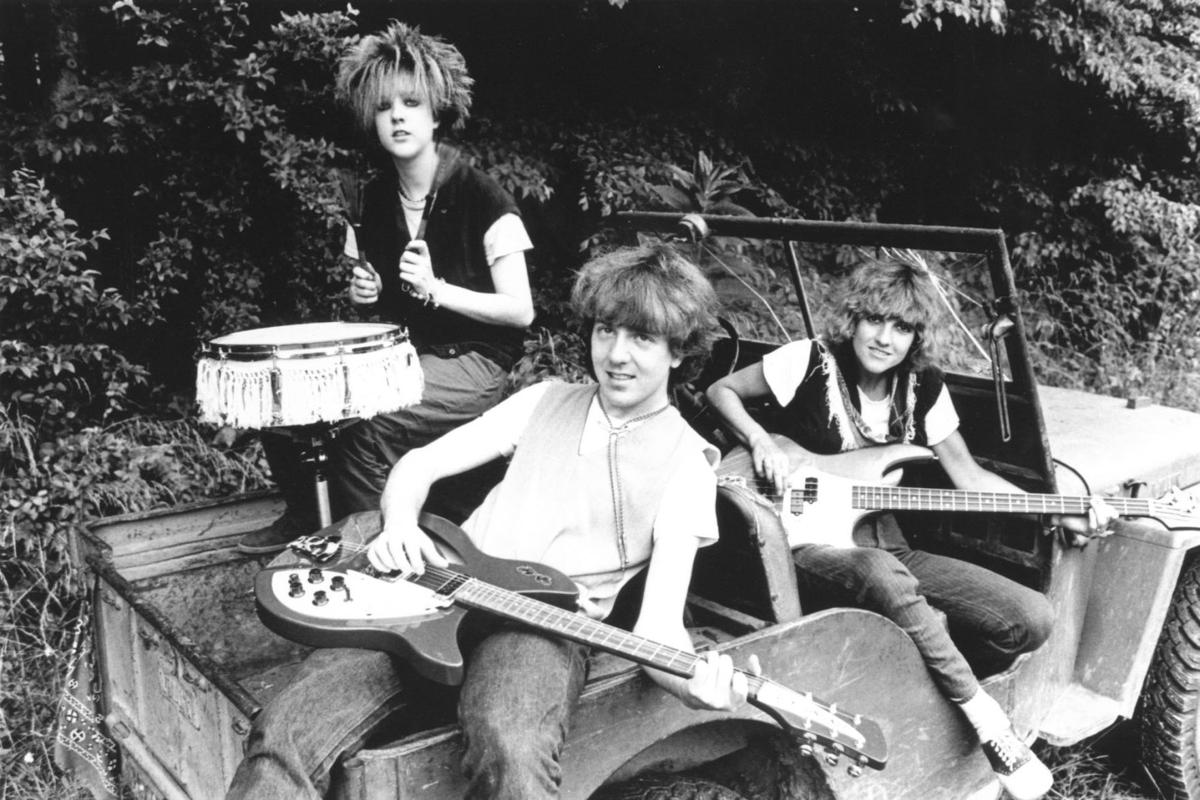 Sara Romweber, the original drummer for the seminal Winston-Salem band, Let's Active, died Monday night, touching off warm remembrances and tributes from North Carolina musicians.
Romweber, 55, died of cancer.
Romweber was living in the Carrboro area in the early 1980s when Mitch Easter asked her to join a band that also included bass player Faye Hunter. With its hook-heavy pop songs, Let's Active helped put Winston-Salem on the map as a hotbed of music known as college rock, today more commonly known as alternative or indie rock.
Easter was looking for bandmates to help fill out a pop band he was forming when, upon the recommendation of Don Dixon and Jefferson Holt, the former manager of R.E.M., he headed to Carrboro to check out Romweber, who was 17 years old and playing in a ska band.
"They had both seen her and had the same idea, that we should be in a band together, which was cool," Easter recalled Tuesday. "I met her and she was great. I had to keep pestering her to come play with us, and then we had to pester her that, 'OK, you should be in this band.' It was unlikely because I didn't know her and, in the past, I had always played with people I knew."
Easter said Romweber was integral to the Let's Active sound.
"I'd write songs and she'd figure out what to do with it, and she could make sense of it. She was a little bit wild, which I liked," he said.
Romweber played on the band's 1983 EP, "Afoot," and the 1984 album, "Cypress."
The albums made some dents in the college radio charts, but Let's Active would remain a band whose influence surpassed commercial sales.
Romweber quit Let's Active in 1984, on the eve of a tour in England.
"It was a surprise and not a surprise," Easter said. "She was 19 and wanted to do other stuff. But it's not like during this period we were fighting or anything. She felt like she needed to do other stuff."
Romweber and Easter played together for the first time in 29 years at a benefit in 2014, the year after Hunter's death.
"It was just sort of eerie because it felt normal, but how can anything be normal that hasn't happened for about 30 years?" Easter said. "We played those songs, and it was just great."
Romweber later played drums in Snatches of Pink and most recently with the rockabilly band, the Dex Romweber Duo, fronted by her brother, a former member of Flat Duo Jets.
Several musicians with ties to North Carolina remembered Romweber on social media. Here's a sampling:
From Mac McCaughan of the Chapel Hill-based Superchunk on Instagram: "A fantastically powerful and creative drummer — watching her play was a joy no matter what band."
From Greg Humphreys, formerly of Dillon Fence and Hobex, on Facebook: "If you came up in the Chapel Hill music scene in the '80s, as I did, Sara Romweber was a giant — inimitable style and pummeling, driving drumming. Later on, I got to know her a bit on a personal level and realized how sweet she was. A huge loss for the music community."
From Chan Marshall, who records under the name Cat Power, on Twitter: "Cannot believe it. We just spoke tonite (sic) about how much we love you & how happy and excited were to see you soon."