Whether by crane or court order, governmental decree or mob rule, Confederate monuments have been hitting the ground with increasing regularity ever since Nazis, white supremacists and other "fine people" shocked the nation nearly four years ago in Charlottesville, Va.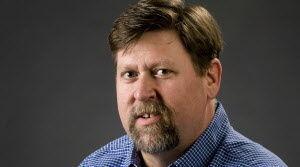 In Durham, angry protestors yanked one down in August 2017 the cowboy way — with a lariat and criminal charges that were dismissed six months later. Winston-Salem, in our own genteel way, removed without ado a Jim Crow-era rebel next to the old courthouse on a January morning in 2019.
Lexington and Davidson County went at it last year, with the city asking for their rebel to come down and the county resisting. Compromise was reached after a judge intervened, and that statue was moved to private property. And earlier this month, Iredell County commissioners voted to move a Confederate memorial from downtown Statesville to a city-owned cemetery.
All this activity, over a few short years. Last year, in fact, North Carolina was at number two among the states in terms of such removals and relocations, trailing only Virginia.
But will they stay in storage? It's an open question.
Census of history
First, let's go over the numbers and the stats, as compiled by the Southern Poverty Law Center, a civil-rights organization that compiles such things.
In a recent report called "Whose Heritage?" the center put together data (and a map) that shows 168 symbols of the Confederacy were removed in 2020 from public spaces — 94 of those were monuments of the sort that caused consternation in local towns and counties.
(Symbols, per the center's definition, would include statues, plaques, roadside markers and public thoroughfares named for anyone associated with the Confederacy. Public spaces would include government buildings, parks, publicly owned land and military property.)
Of those 168 symbols taken down last year, 94 were Confederate monuments. By comparison, the center's tabulations indicate that 58 monuments came down in 2015-19.
Virginia, with 71 monuments and other symbols removed or renamed, led the way. North Carolina (24) was second. Alabama and Texas tied for third with 12 each.
Why does any of that matter?
Because it recognizes that after more than 100 years — many of those monuments, the one in Winston-Salem included — were erected in the early 20th century as in-your-face reminders to Black Americans that a majority of the whites who held power viewed them as less-than when passing shameful Jim Crow laws.
Why else would the Daughters of the Confederacy, who paid to have that 20-foot obelisk and generic rebel statue, have invited Alfred Moore Waddell — a former Confederate officer, white supremacist and leader of the 1898 Wilmington massacre — to give the keynote address at its dedication in 1905?
If you've any doubt about intent, a sampling of Waddell's oratory following the Wilmington massacre might clear that up some: "How many negroes we killed in my county, God only knows. But this we do know. We choked the Cape Fear with their corpses."
Translated into 21st Century dog whistle-speak, "very fine people on both sides."
The removal of such symbols, no matter the method, naturally resulted in pushback both legal and rhetorical.
The heritage-not-hate crowd bemoans the loss of history while skirting past the notion that such monuments might properly belong in museums and cemeteries where actual Confederate soldiers are buried.
"Our public grounds, especially our courthouse grounds, should not be home to symbols that honor white supremacy," James Williams, the chairman of the North Carolina Commission on Racial Equity and Ethnic Disparities (NC CRED), a campaign to remove — and document the history of — such monuments on courthouse grounds in the state, said in a statement.
"Their presence at courthouses undermines our country's aspirational goal of guaranteeing equal justice under the law, something that cannot be realized as long as people of color have to walk past monuments to white supremacy to enter a courthouse."
Pushback
As might be expected, there has been — and continues to be — pushback against such removals.
The N.C. General Assembly passed the Historic Artifact Management and Patriotism Act in 2015, which mandates that any removed monuments "must be placed somewhere as prominent as their original location."
Here, and in other N.C. locales, that has meant litigation and fights over what constitutes prominence.
In Winston-Salem, for example, the early suggestion that the monument be moved to Salem Cemetery near the final resting places of Confederate veterans has gone exactly nowhere as the predictable lawsuit by the United Daughters of the Confederacy crawls its way through the courts. Of course, being privately owned, Salem Cemetery will have a lot to say about that.
South Carolina legislators, bless their hearts, went one step further in the pushback this week by proposing to impose severe penalties on local governments — withholding state money — that remove historical monuments. The proposal would also find local officials who voted in favor of monument removal guilty of a misdemeanor.
"It's time to stand up and defend the history of South Carolina and of our nations," S.C. Rep. Bill Taylor told reporters in Columbia.
Still, signs of goodwill and progress are present and worth noting.
The president of the Daughters of the Confederacy chapter that owns the statue taken down in Lexington in October signed off on a compromise to put it on private land. And in doing so, strongly condemned a handful of racist yahoos who loudly protested outside the mayor's home.
"Our goal has always been the preservation of the memorial," Debra Barta, president of UDC Chapter 324, told a judge in October in a hearing over a restraining order that sought to leave it where it was. "And I fear for its safety, the safety of the citizens and the safety of the community.
"People should not have to live in fear. Folks should not be intimidated by others on one side or the other."