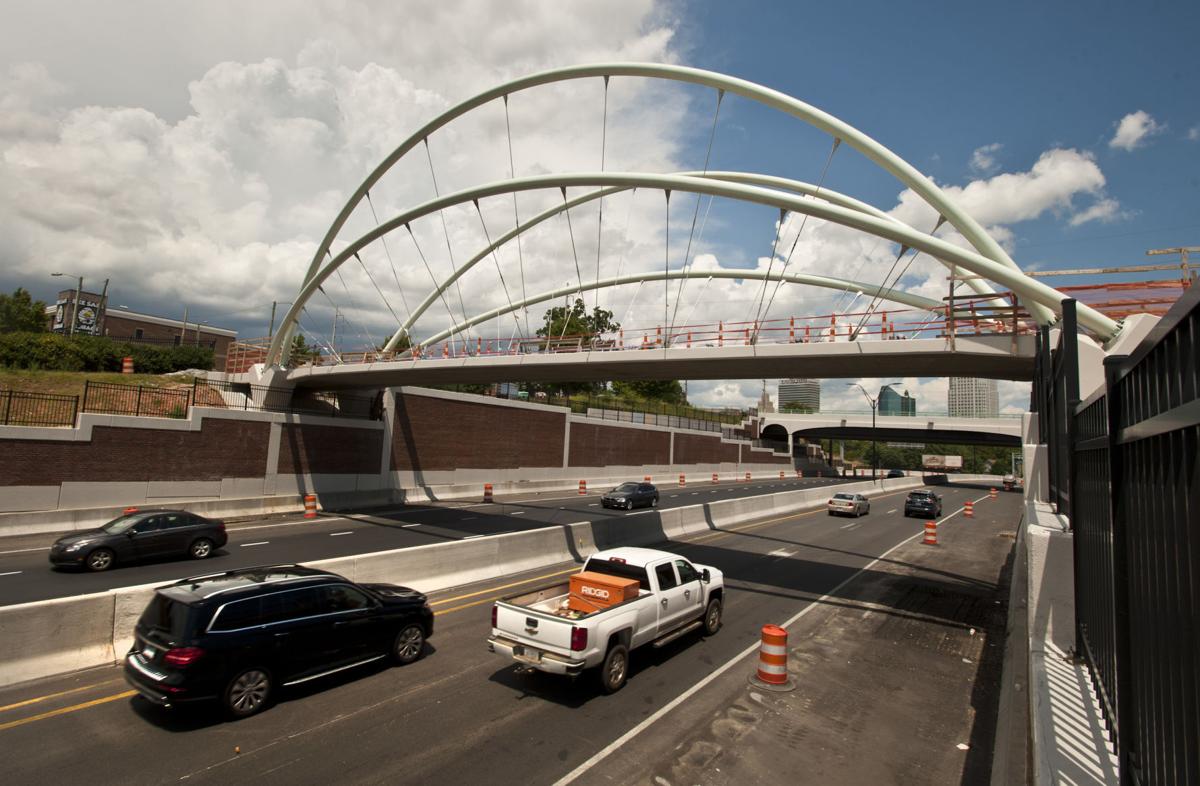 Workers will start putting up signs on Tuesday to give Salem Parkway in downtown Winston-Salem a new 55 mph speed limit.
State highway officials said the work will likely start about 9 a.m. Tuesday, or even a little earlier, depending on how the Tuesday morning rush hour develops.
Larry Shaver, a resident engineer for the N.C. Department of Transportation, said some folks won't notice the change because they're already driving faster.
"I think they're already there. We are just going to make it official," Shaver said.
A higher speed limit on the currently 45-mph stretch was one of the pluses that highway officials dangled as a possibility when the massive downtown freeway do-over was underway.
Business 40 shut down on Nov. 17, 2018 and underwent months of demolition and reconstruction before emerging as Salem Parkway on Feb. 2.
The new road has longer lanes for getting on and off the highway, higher bridge clearances and other enhancements, including two pedestrian crossings.
Highway workers have to replace nine traffic signs to put the new speed limit into effect.
The $100-million renovation was a joint project of Flatiron Constructors Inc., Blythe Development Co. and HDR Engineering.
Shaver said that while the project is largely finished, additional work awarded to the contractors will extend the final completion date of the Salem Parkway project through January.
The extra work includes upgrading traffic cameras along the whole route between the connecting points to Interstate 40 on both the east and the west. Also, Shaver said, the contractors are busy installing directional signs downtown and in other areas in connection with Salem Parkway.
Most of the work on the part of Salem Parkway downtown is complete and many people might not notice the small projects that are taking place as the entire renovation nears its final completion.
Wes Young's most memorable trips outside in 2020
I like stories that get me outside the office and into some interesting environment. It can be nature, people or events. Something that surprises me is always best.