A small plane crash-landed at Smith Reynolds Airport shortly after noon Wednesday, authorities said. The pilot, who was the only person on the twin-engine plane, wasn't injured.
Mark Davidson, the airport's director, declined to identify the pilot.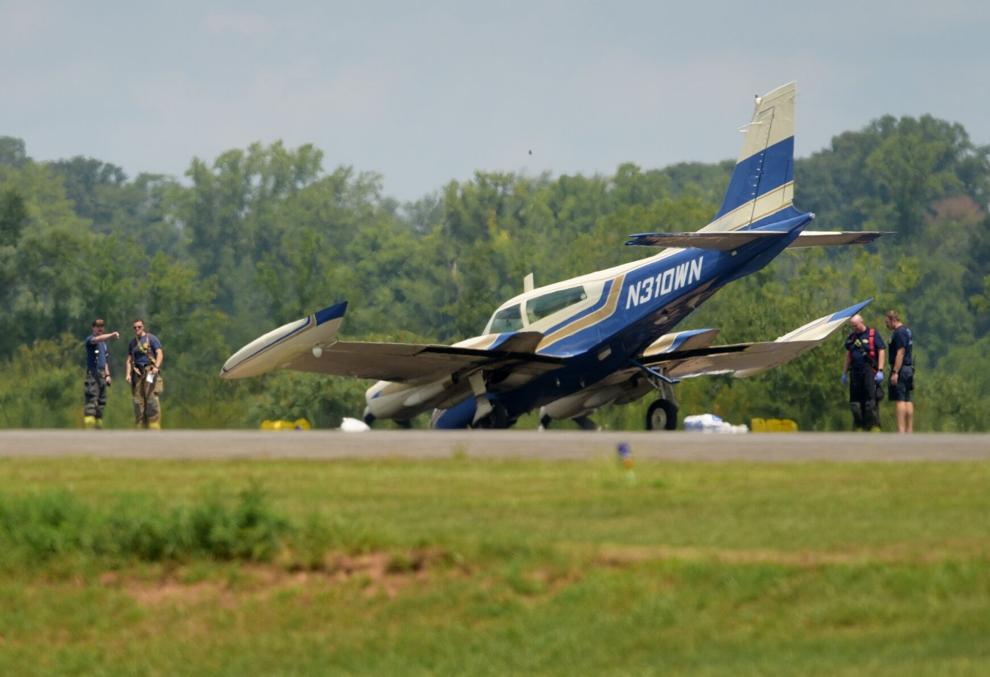 The Federal Aviation Administration will investigate the incident, said Tammy L. Jones, an FAA spokeswoman. That agency also didn't identify the pilot.
The incident happened when the plane was landing on the airport's Runway 33, which is the site's longer runway at 6,655 feet, said Ashleigh Sloop, a Forsyth County official.
The pilot knew there was an issue with the landing gear, Sloop said. The plane's rear wheels came down, but the nose gear collapsed.
The wrecked plane sat on the runway with its nose touching the tarmac for much of Wednesday.
Multiple Winston-Salem fire trucks and Crash Fire Rescue team responded to the scene. Winston-Salem police temporarily blocked access to the airport.
The landing caused fuel to leak from the plane, Sloop said. A spill team worked to clean up the spill.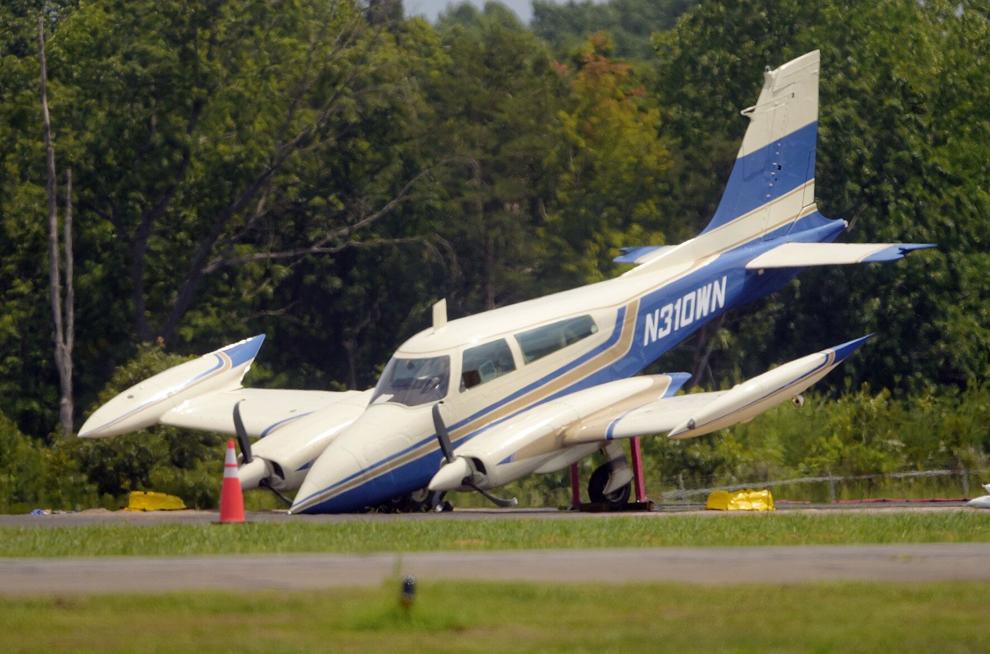 Authorities planned to remove the plane from the runway.
The plane belongs to Bruce D. Huibregtse, according to FAA documents. A call to Huibregtse wasn't immediately returned to a Journal reporter.