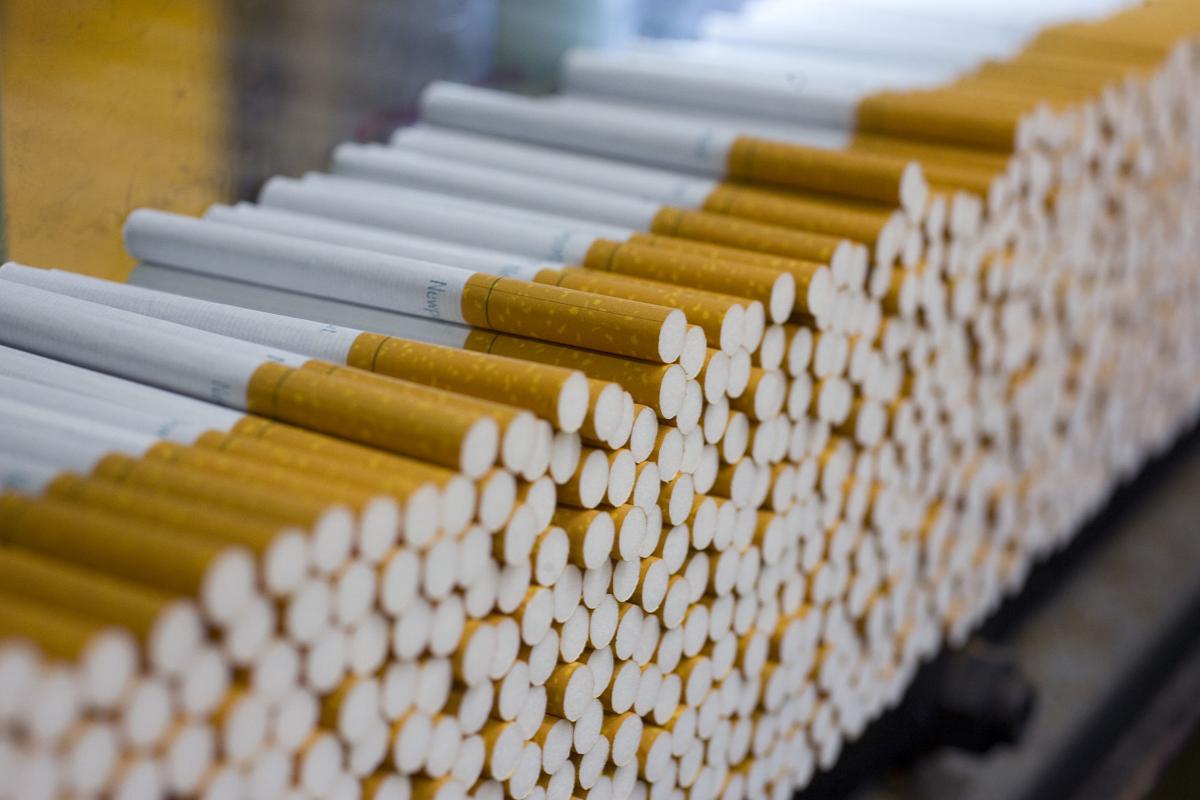 However, the 2016 increase may prove to be a blip considering that the CDC also said in a preliminary report that the adult smoking rate dropped to 14.4 percent for the first half of 2017.
The data comes in the CDC's 51st annual National Health Interview survey. It measures adults who smoke every day, some days or have ever smoked.
The 2015 rate of 15.1 percent was at a historic low; the rate was 20.9 percent as recently as 2005 and 24.7 percent in 1997.
The survey determined that 37.8 million adult Americans smoke, including a 17.5 percent rate for men and a 13.5 percent rate for women.
"The good news is that these data are consistent with the declines in adult cigarette smoking that we've seen for several decades," said Corinne Graffunder, director of the CDC's Office on Smoking and Health.
"These findings also show that more people are quitting, and those who continue to smoke are smoking less."
For example, daily smokers cut back from 17 cigarette sticks a day in 2005 to 14 in 2016.
"An increasingly higher percentage of people who have ever smoked now identify as former smokers," said Dr. John Spangler, professor of family and community medicine at Wake Forest Baptist Medical Center.
"Clearly, we have come a long way. Both nationally and in our state, we still have a long way to go" in terms of prevention spending, Spangler said.
The state collected $450.5 million in tobacco-related monies in fiscal 2017, which represents excise taxes and North Carolina's share of the annual Master Settlement Agreement funds.
Tobacco companies, including R.J. Reynolds Tobacco Co., agreed in 1998 to settle lawsuits that 46 state attorneys general brought over smoking-related health-care costs by paying those states about $206 billion over 20 years. Some payments will remain in place beyond 2018.
Economists say most states have become dependent on MSA money and tobacco excise taxes to fill general-fund gaps.
For example, in 2011, the Republican-controlled General Assembly abolished the N.C. Health and Wellness Fund — funded by MSA monies — after 10 years of existence as part of an attempt at resolving the state's budget gap at that time.
North Carolina now has a rainy-day fund of $1.8 billion, the largest in state history.
The average annual spending on the state tobacco-prevention programs had been $17 million at that time.
In 2017, the legislature raised the amount of funds for tobacco prevention programs by $1 million over the 2017-19 budget years for a total of $2.1 million. The additional funding is going toward "developing strategies to prevent the use of new and emerging tobacco products, including electronic cigarettes, by youth and people of childbearing age."
The CDC has said smoking is the leading cause of preventable disease and death in the United States, resulting annually in 480,000 premature deaths and more than $300 billion in direct health care expenditures and productivity losses. The Healthy People 2020 initiative has set a goal of reducing the adult smoking rate to at least 12 percent.
Even with the decreasing adult smoking rates, Philip Morris USA, R.J. Reynolds Tobacco Co. and ITG Brands LLC continue to show quarterly and annual revenue gains in part through per-pack list price increases to distributors that are passed on to consumers.
As has been the case for several years, explanations for the declining smoking rate vary, depending mostly on the commentator's position on smokeless tobacco.
Anti-tobacco advocates tout several reasons, such as higher cigarette excise taxes, anti-smoking campaigns, higher retail prices, raising the legal smoking ages to 21, fewer places to legally smoke indoors and socioeconomic shifts.
Matthew Myers, president of the Campaign for Tobacco-Free Kids, said that "it is unacceptable that we have become a nation of haves and have-nots in combating tobacco use, with some states, communities and populations left behind and suffering higher burdens of tobacco-related diseases, such as cancer and heart disease."
Meanwhile, pro-smokeless tobacco advocates point instead to the increasing popularity of e-cigs, vaporizers and hookahs that some analysts believe could outsell traditional cigarettes in the next five to 10 years.
"What we can see very clearly is that a focus on an abstinence-only approach to tobacco and nicotine in the United States gives results that pale in comparison to what we are seeing in countries that do more to empower smokers to move to low-risk alternatives," said David Sweanor, an adjunct law professor at the University of Ottawa and the author of several electronic-cigarette studies.
Sweanor cited as an example the 2017 traditional cigarette stick totals for Japan Tobacco, which was down 12.5 percent year over year, or from 106.2 billion sticks to 92.9 billion sticks. Japan Tobacco has increased its promotion noncombustible tobacco products in recent years.
Sweanor said the arguments against smokers having access to less-hazardous products "are largely ideological, hypothetical, implausible or of minor significance."
Get local news delivered to your inbox!
Subscribe to our Daily Headlines newsletter.