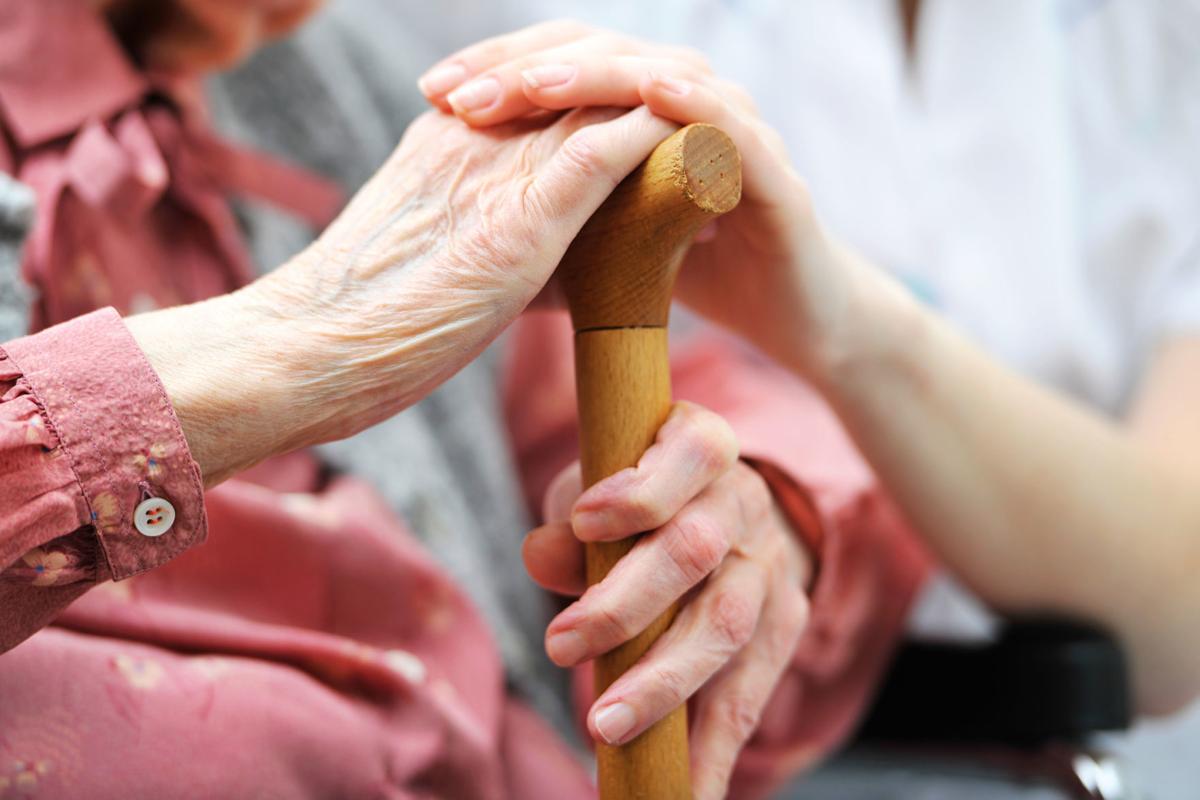 Military officers group to meet TuesdayThe Military Officers of America Association will resume holding its monthly dinner meetings Tuesday at Bermuda Run Country Club, 324 Bermuda Run Drive, Advance. A social hour with cash bar begins at 6 p.m. Dinner will follow at 6:30. The cost is $25.
The speaker will be Christin McMasters, Ph.D., who will talk about the "U.S. Constitution and American Government."
Reservations can be made by calling Warren Boyer at 336-407-2374. All active-duty military officers, officers of the Reserves and National Guard, officer retirees, veterans and their spouses or guests are invited.
VFW honor guard needs volunteersThe VFW Memorial Honor Guard is in need of additional volunteers to help render military honors to deceased veterans of all branches of the military.
This honor guard is also active with color guard missions at schools, churches, retirement centers and other civic events. Uniforms and transportation are provided by the honor guard.
Being a member of this honor guard is a fulfilling experience in serving the family of a deceased veteran and promoting patriotism with color guard missions.
Members must be honorably discharged from military service.
Group opportunities for Meals-on-WheelsSenior Services has several opportunities for corporate, civic, or faith-based groups to adopt a specific day, to deliver meals each week. Meals are delivered between 9:45 a.m. and noon, and most routes can be delivered in 60-90 minutes. Safety protocols are in place.
This is a chance for an organization or group to help support one of Senior Services' most urgent needs.
Online, telephone Medicare workshopThe Shepherd's Center of Greater Winston-Salem will have a free "Welcome to Medicare" online workshop for individuals turning 65 and those who already have Medicare to learn about the different insurance options available, including "Original Medicare," Medicare pre-scription drug programs, Medicare supplements and Medicare Advantage plans.
The session will be held from 3 to 4:30 p.m. Monday through computer and telephone access.
The session is designed to explain and clarify the Medicare signup process and educate attendees on how to make smart choices.
Space is limited and reservations are required.
Literacy project needs volunteersRead Write Spell needs volunteers to serve as tutors to first-grade students. Training, support and all of the tools necessary for success are provided.
Online information sessions will be held at noon Tuesday and Oct. 12 on Zoom.
Read Write Spell also needs volunteers for its Augustine Literacy Project program, which works to improve the reading, writing, and spelling abilities of low-income children struggling with literacy skills.
Meals-On-Wheels delivery opportunitySenior Services has an urgent need for volunteers to deliver hot meals to older adults enrolled in its Meals-on-Wheels program. Volunteer opportunities are flexible.
Deliver any day, Monday through Friday, between 9:45 a.m. and noon, once per week, once per month, or anything in between. Delivery routes can take 60-90 minutes.
Safety protocols are in place with online options for application and orientation.
Shepherd's Center, Harris Teeter
team upThe Shepherd's Center of Greater Winston-Salem will partner with the Harris Teeter Together in Education program to raise money to support the center's lifelong learning program for older adults.
To support the program, give the cashier your VIC card and the Shepherd's Center code, 4958, and your card will be linked for 2021-2022. Cards must be relinked every year.
'Medicare 101' seminars setMcCall Insurance Services will hold free in-person and online "Medicare 101" seminars at 10 a.m. and 2 p.m. Oct. 7.
The seminars explain Medicare's programs and are for anyone turning 65 or on Medicare. Topics include the basics of Medicare, such as signing up for Medicare Parts A and Part B.
The sessions will also explain Part C and Part D.
The seminar is for information only, and no solicitations will be made.
Registration is required and can be made by calling 336-766-1885 or emailing amy@mccallins.com for details. You may attend in person or receive a link to securely connect to the meeting, or go to www.mccallins.com.
New program combats senior lonelinessThe Shepherd's Center of Greater Winston Salem offers several programs to combat loneliness and social isolation among seniors in Forsyth County.
The Phone Pals program trains volunteers in making meaningful social phone calls to older adults.
These calls are meant to provide conversation, friendship and socialization to a senior adult who may live alone or who may spend their days alone while family members are working.
A Phone Pal can expect a weekly phone call.
If you, or someone you know, might be interested in the Phone Pals program, call The Shepherd's Center at 336-748-0217.
RSVP AmeriCorps Seniors seeks volunteersThe RSVP AmeriCorps Seniors (Retired and Senior Volunteer Program) is looking for volunteers, in-person and online.
You can set your own hours and benefits include "free" supplemental insurance, ongoing recognition and an annual volunteer appreciation event.
Volunteer opportunities include:
* Virtual Reading Buddy: Must have a computer, internet access and strong computer skills. Online Reading A-Z software and training will be provided.
* In-person reading buddies for students in kindergarten through third grade
* Food Pantry Assistants: Assist with packing food boxes and distributing to clients from 9 a.m. to 3 p.m. on Mondays and/or Fridays.
* Food Pantry Clerical Assistants: Must have strong computer skills, in-put client data. Volunteers are needed for 3½ hours on Mondays and/or Fridays
* Drivers to transport clients to medical appointments (for a partner agency).
* Volunteer recruiters from the following locations: Bethania, Clemmons, Kernersville, Lewisville, Rural Hall, Tobaccoville, Walkertown and Winston-Salem
* Experienced grant writer with excellent oral and written communication skills
* Other: If your area of interest is not listed above, please contact Patricia Gilliam at pgilliam@lovecdcrsvp.org or call 336-269-2762 to share your talents, skills, experience and area of interest.
DAV chapter needs volunteer driversThe local chapter of the Disabled American Veterans needs volunteer drivers to transport Forsyth County veterans to the Kernersville and Salisbury Veterans Affairs facilities.
The DAV provides the vehicle. Volunteers must have a valid driver's license and pass a physical provided by the VA.
For more information or to volunteer, call 336-515-5000, ext. 21479, and leave contact information.
SECU Family House needs volunteersThe SECU Family House needs groups and volunteers to provide meals to families staying at the house while receiving medical treatment.
These dinners provide much-needed support to adult patients and their caregivers who are away from home for medical care.
The food needs to be prepared off site and dropped off at the house. Having the meals at the house allows the families to avoid going to restaurants or grocery stores.
Shepherd's Center needs volunteers
to drive seniorsThe Shepherd's Center of Greater Winston-Salem needs volunteers in all areas of Forsyth County to provide transportation for older adults to medical appointments, grocery shopping and other essential errands. Training is provided.
Help your older neighbors stay independent by providing this necessary assistance.
Medicare info sessions plannedBlue Moon Benefits Group is holding free "Welcome to Medicare" webinars and seminars throughout the Triad area each week. These meetings cover a variety of topics related to enrolling in Medicare and also provide a basic understanding of Medicare coverage options.
The meetings are free and open to the public, but advanced registration is required for any in-person sessions.
For information about upcoming sessions and to register, go to www.MyMedicareClass.com or call the Clemmons office at 336-778-1070.
Trellis offers online planning sessionsTrellis Supportive Care is offering free online advance care planning sessions via the Zoom video-conferencing platform at 1 p.m. each Tuesday.
Attendees will be able to complete their living will and health-care power of attorney. Completing these documents will allow someone to be your voice if you can't speak for yourself about your health care.
Shepherd's Center September events setThe Shepherd's Center of Greater Winston-Salem will have the following activities during September. Unless otherwise noted, contact Kristin Larson at klarson@shepherdscenter.org for more information. Many of the activities will be in person at the Shepherd's Center, 1700 Ebert St., Winston-Salem or available on Zoom.
9:15 a.m. Tuesdays: Tai chi for older adults with Misako Kay. A $2 donation is requested.
10:30 a.m. Tuesdays and Thursdays: Tai chi for diabetes with Wanda Patterson. A $2 donation is requested.
11 a.m. Tuesday: Writing workshop with Susan Surman. Have you al-ways wanted to write your story but you don't know how to start? Surman, an award-winning author and playwright, will lead a work-shop to inspire attendees. The workshop will include roundtable discussion as well as in class writing exercises. Free.
2 p.m. Tuesdays: The Shepherd Center Singers. Donations encouraged. For more information or to join, contact Carmina Jenks at pegjen2@gmail.com.
Noon Wednesdays: Tai Chi for Body, Mind and Spirit at Miller Park shelter 10, beside shelter 1. Sandy Seeber is the instructor. The cost is $4 for Shepherd's Center members and $5 for nonmembers. Social distancing and masks are required. For more information, contact Sandy Seeber at sandyseeber2014@gmail.com or 336-409-8591.
1:15 p.m. Wednesdays: Yoga for older adults with Wanda Washum. A $2 donation is requested.
1:30 p.m. Wednesdays: Coloring for adults. Free.
1:30 p.m. Wednesdays: Fellowship and games. There will be board games, cards and conversation. Free.
2:30 p.m. Sept. 29: Way Back Wednesdays on Zoom: Paul McCraw, a local historian and retired history teacher will discuss local and world history and relate it to today's events.
Samaritan Ministries seeks help with mealsSamaritan Ministries needs volunteers for several areas, including the kitchen area to package and serve meals for lunch and dinner.
Under guidance of local and state health officials related to the COVID-19 pandemic, all lunches at Samaritan Ministries are being served to-go. Shelter guests, who undergo careful daily screening, continue to eat meals in the dining room.
The weekday lunch shift for volunteers is from 9 a.m. to 1:30 p.m., and the dinner shift is from 3 p.m. to 7 p.m.
The Sunday lunch shift is 10 a.m. to 2:30 p.m., and the dinner shift on Saturdays and Sundays is 4 to 7 p.m.
Volunteers must be 13 or older, agree to a liability waiver, and adhere to strict sanitation guidelines that include wearing a mask, frequent hand washing, and appropriate distancing as recommended by health officials.
Samaritan asks that people who are at higher risk talk with their medical provider about volunteering.
Samaritan Ministries is located at 414 E. Northwest Blvd., Winston-Salem.