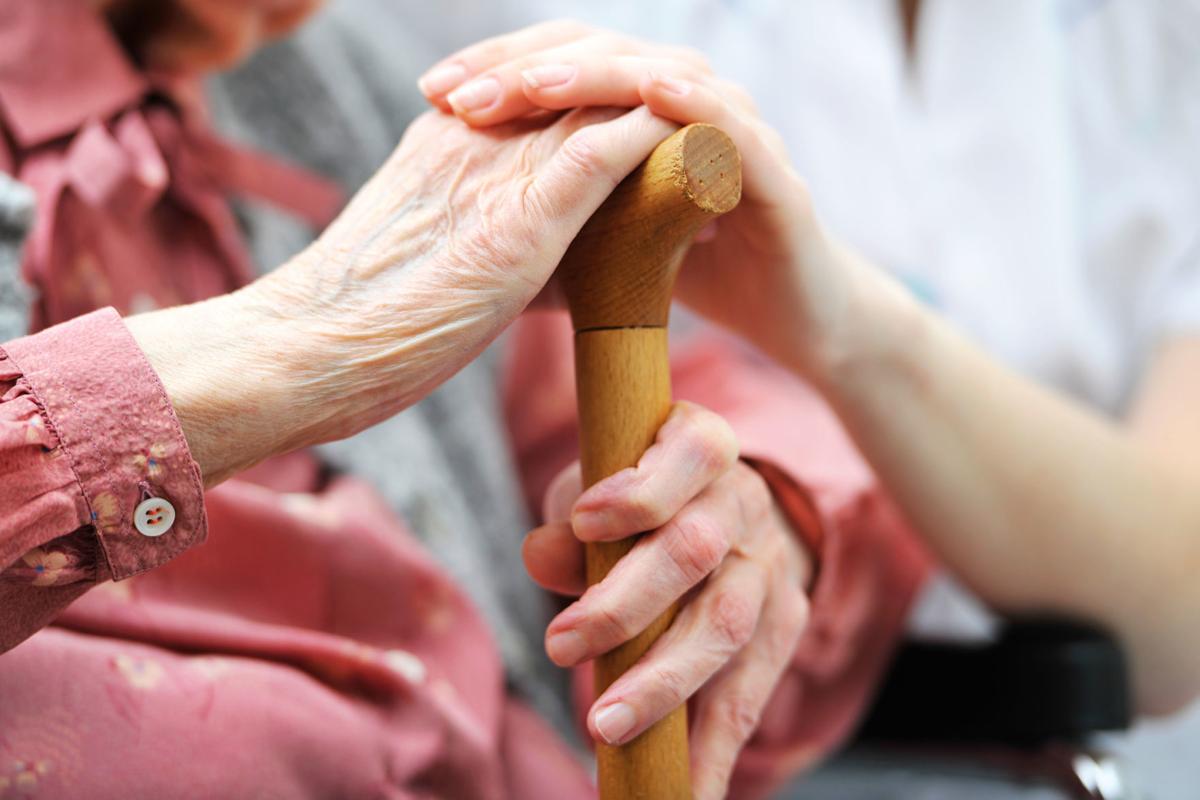 Transportation volunteers needed
The Shepherd's Center of Greater Winston-Salem needs volunteers in all areas of Forsyth County to provide transportation for older adults to medical appointments, grocery shopping and other essential errands. Training is provided.
Help your older neighbors stay independent by providing this necessary assistance.
Intro to Medicare webinars planned
Compass Financial Services will offer its free "Intro to Medicare" live webinars at 4 p.m. Tuesday and May 18.
Topics included in the 75-minute online class will be Medicare Part A and B benefits and enrollment rules, Medicare Advantage Plans vs. Medicare Supplement Plans, how Part D and the "donut hole" work and more. Participants will be encouraged to ask questions. The webinar is recommended for those who will be turning 65 in the next few months.
The webinar is for educational purposes only and no solicitations will be made. Space is limited and registration is required.
For more information or to register, call 336-768-5111.
Free 'Medicare 101' seminars scheduled
McCall Insurance Services will hold free in-person and online "Medicare 101" seminars at 10 a.m. and 2 p.m. Thursday.
In order to help slow the spread of the COVID-19 virus, it is temporarily suspending its in-person seminars.
McCall Insurance Services will continue to offer telephone, online and virtual-meeting options with one of its licensed agents conducting the meeting.
The seminars explain Medicare's programs and are for anyone turning 65 or on Medicare. Topics include the basics of Medicare, such as signing up for Medicare Parts A and Part B.
The sessions will also explain Part C and Part D.
The seminar is for information only, and no solicitations will be made.
Registration is required and can be made by calling 336-766-1885 or emailing amy@mccallins.com for details. You may attend in person or receive a link to securely connect to the meeting, or go to www.mccallins.com.
Tools for Caregivers course to be online
The Shepherd's Center of Greater Winston-Salem is now accepting registration for an online Powerful Tools for Caregivers class, a six-week course for people caring for a loved one.
Classes will take place on Zoom from 2 to 3:30 p.m. on Tuesdays from May 11 through June 15.
Participants must be able to take part with audio and video; webcams are available.
There is no charge, but donations are accepted. The workbook is included. Class size is limited, and registration is required.
Literacy project needs volunteers
Read Write Spell needs volunteers to serve as tutors to public-school students. Training, support and all of the tools necessary for success are provided.
An online information session will be held at noon May 11 on Zoom.
Meals on Wheels needs volunteers
Senior Services Inc. is looking for volunteers to deliver Meals-on-Wheels. The agency needs drivers to deliver hot meals weekdays to seniors.
The routes can be delivered anytime between 9:45 a.m. and noon Monday through Friday. Routes take about 90 minutes to deliver. Safety protocols are in place. The greatest need for drivers is Thursday and Friday.
Online, telephone Medicare workshop
The Shepherd's Center of Greater Winston-Salem will have a free online workshop for individuals turning 65 and those who already have Medicare to learn about the different insurance options available, including "Original Medicare," Medicare prescription drug programs, Medicare supplements and Medicare Advantage plans.
The session will be held from 3 to 4:30 p.m. May 17 through computer and telephone access.
The session is designed to explain and clarify the Medicare sign-up process and educate attendees on how to make smart choices.
Space is limited and reservations are required.
Applications and orientation are available online.
Virtual chair yoga for caregivers set for May 20.
"It's All About You!" a caregiver support program will have a virtual interactive chair yoga session from 1:30 to 2:30 p.m. May 20.
Paitra Modlin, a physical therapist, will lead the program.
The social is sponsored by The Shepherd's Center of Greater Winston-Salem, ComForCare Home Care, Trinity Presbyterian Church, and the Family Caregiver Support Program.
CARES grants available for caregiver help
The Shepherd's Center of Greater Winston-Salem has received a CARES Act grant to provide support for family caregivers who are particularly affected by the COVID pandemic.
Support is available in the form of occasional prepared meals, yard work and possible connection to other resources.
To learn about qualifications for this and other Shepherd's Center Services for caregivers, contact Carol Ann Harris, Faith in Action Program assistant, at 336-748-0217, or charris@shepherdscenter.org.
Medicare info sessions planned
Blue Moon Benefits Group is holding free "Welcome to Medicare" webinars and seminars throughout the Triad area each week. These meetings cover a variety of topics related to enrolling in Medicare and also provide a basic understanding of Medicare coverage options.
The meetings are free and open to the public, but advanced registration is required for any in-person sessions.
For information about upcoming sessions and to register, go to www.MyMedicareClass.com or call the Clemmons office at 336-778-1070.
Free tax prep help available
AARP Tax Aide trained and certified volunteers will again this year be assisting taxpayers in preparing and e-filing personal income tax returns. Everyone is welcome regardless of age or income. Taxpayers do not need to be a member of AARP.
Because of COVID-19 the process will be different from the past. It will be virtual and by appointment only.
They cannot prepare return unless the taxpayer has an email account.
Because of the extended filing period the last date for an appointment is May 11.
The first step is to obtain a tax packet is either printing one from www.wstaxaide.com or picking one up from one of these Forsyth County Public Library locations:
Central Library (third floor reference desk)
660 W. Fifth St., Winston-Salem
Reynolda Branch Library (front desk)
2839 Fairlawn Drive, Winston-Salem
Southside Branch Library (front desk)
3185 Buchanan St., Winston-Salem
Trellis offers online planning sessions
Trellis Supportive Care is offering free online advance care planning sessions via the Zoom video-conferencing platform at 1 p.m. each Tuesday.
Attendees will be able to complete their living will and health-care power of attorney. Completing these documents will allow someone to be your voice if you can't speak for yourself about your health care.
SECU Family House needs volunteers
The SECU Family House needs groups and volunteers to provide meals to families staying at the house while receiving medical treatment.
The meals can be dropped off at the house; no volunteers are allowed inside. Having the meals at the house allows the families to avoid going to restaurants or grocery stores.
Samaritan Ministries seeks volunteers
Samaritan Ministries needs volunteers for several areas, including the kitchen area to package and serve meals for lunch and dinner.
Under guidance of local and state health officials related to the COVID-19 pandemic, all lunches at Samaritan Ministries are being served to-go. Shelter guests, who undergo careful daily screening, continue to eat meals in the dining room.
The weekday lunch shift for volunteers is from 9 a.m. to 1:30 p.m., and the dinner shift is from 3 p.m. to 7 p.m.
The Sunday lunch shift is 10 a.m. to 2:30 p.m., and the dinner shift on Saturdays and Sundays is 4 to 7 p.m.
Volunteers must be 13 or older, agree to a liability waiver, and adhere to strict sanitation guidelines that include wearing a mask, frequent hand washing, and appropriate distancing as recommended by health officials.
Samaritan asks that people who are at higher-risk talk with their medical provider about volunteering.
Samaritan Ministries is located at 414 E. Northwest Blvd., Winston-Salem.
Shepherd's Center May events
The Shepherd's Center of Greater Winston-Salem will have the following activities during May. Unless otherwise noted, contact Kristin Larson at klarson@shepherdscenter.org for more information, to register and for Zoom meeting information.
2 p.m. Mondays: Yoga with Ruth, via Zoom, gentle yoga that can be done sitting or standing. A $2 donation is requested.
11 a.m. Tuesday and May 18: Writing Workshop on Zoom with Susan Surman. Have you always wanted to write your story but you don't know how to start? Surman, an award winning author and playwright, will lead a workshop to inspire attendees. The workshop will include roundtable discussion as well as in class writing exercises. Free.
Noon Wednesdays: Tai Chi for Body, Mind and Spirit in the Miller Park amphitheater. Sandy Seeber is the instructor. Parking is available in the Queen Street parking lot across from Moore School. The cost is $4 for Shepherd's Center members and $5 for nonmembers. Social distancing and masks will be required. For more information, contact Sandy Seeber at sandyseeber2014@gmail.com or 336-409-8591.
2 p.m. Wednesday: Wells Law and The Shepherd's Center of Greater Winston-Salem will have a Zoom presentation on estate planning with Mike Wells. Free.
2:30-4 p.m. May 12 and 26: Way Back Wednesday via Zoom. Paul McCraw, a local historian and retired history teacher will discuss local and world history and relate it to today's events. Free.
1 p.m. Thursdays: Games via Zoom. Free.
3 p.m. Thursdays: Thinking Outside of the Box Discussion Group via Zoom, discussions online, by phone or by computer. Free.