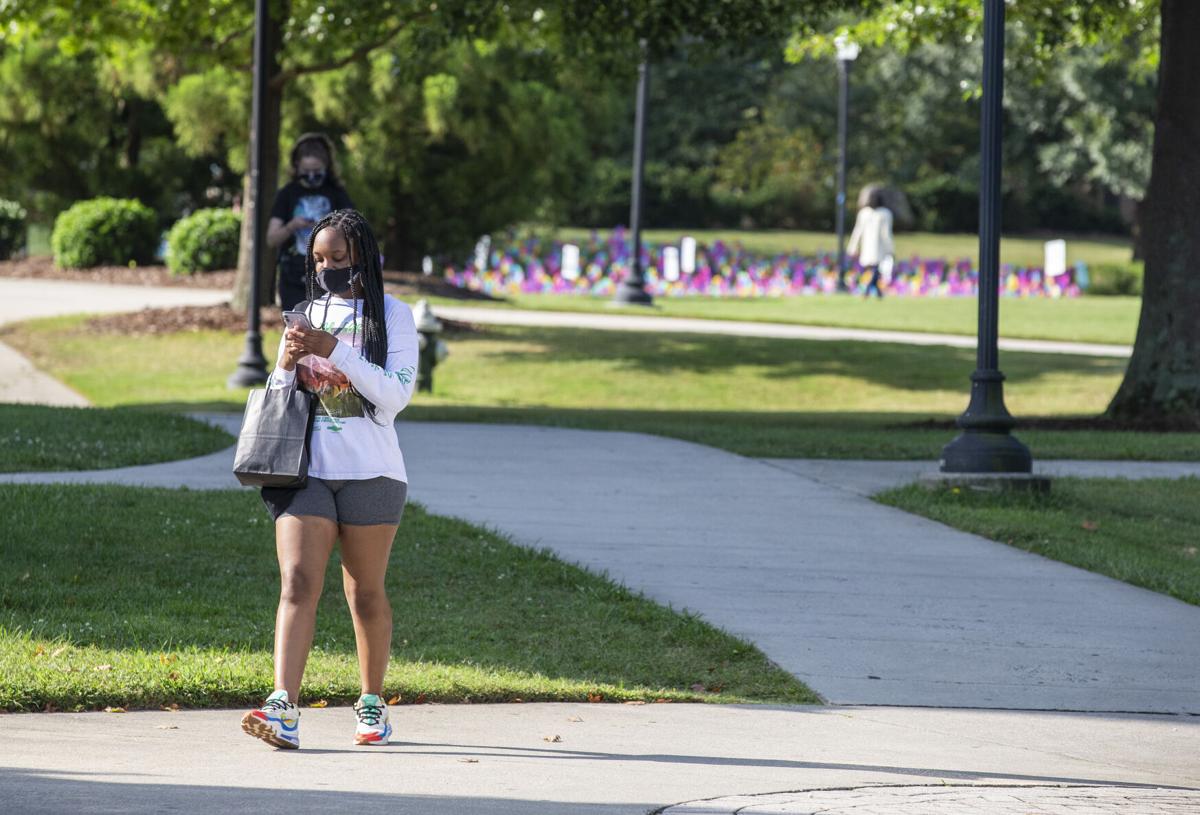 Here's some potential good news for cash-strapped college students and their families: The UNC System said it doesn't want to raise tuition for the coming academic year. 
The UNC Board of Governors' budget committee said Wednesday that it plans to freeze tuition for both in-state undergraduate and graduate students for 2021-22.
Student fees might not change all that much either. Committee members said they'll consider increasing only one specific fee. The combined amount of the other student fees should remain the same.
"We need to offer students and families a little bit of stability in a deeply uncertain time," UNC System President Peter Hans told board members Wednesday.
Tuition last increased for in-state undergraduates before the 2017-18 academic year. Most UNC System schools had asked the Board of Governors to raise tuition ahead of the current school year. But the board voted in May not to change tuition and fees for 2020-21 because families and students had lost jobs and income during the early months of the COVID-19 pandemic.
In-state undergraduates at most UNC System schools currently pay between about $3,000 and $7,000 annually in tuition, while in-state graduate students generally pay slightly more.
The three N.C. Promise schools — Elizabeth City State, UNC-Pembroke and Western Carolina — have charged $1,000 in annual undergraduate tuition each year since 2018-19. N.C. Promise is a legislative mandate to reduce prices and student debt at three state universities.
Tuition could go up next year for out-of-state students, who pay significantly higher rates. The board usually raises out-of-state tuition each year to keep up with rising costs. Because out-of-state students aren't subsidized by state tax dollars, their tuition rates reflect the full cost of their educations.
Required student fees might change only slightly in 2021-22.
Committee members said they'll consider increases in only one student fee: the health services fee that universities collect to run their campus health centers.
Because of COVID-19, health centers are open more hours than they normally are. Universities also say that more students are seeking treatment for mental health issues because of the pandemic. Those two developments mean universities have had to hire more staff members to meet the demand.
UNC System officials said campuses are using federal COVID-19 relief funds to cover these extra expenses this year.
But the committee said the total of other student fees — such as athletics, student activities and campus security  — will have to stay the same in 2021-22. If campuses want to increase one fee, they'll have to cut a corresponding amount from another fee.
Annual increases in student fees are capped at 3% by state law. In-state and out-of-state students are charged the same student fees.
Student fees range from $1,731 at UNC-Chapel Hill to $3,093 annually at UNC-Charlotte. Most UNC System schools charge between $2,400 and $3,000 each year.
The board's budget and finance committee plans to take a closer look at student fees in November. 
The Board of Governors won't set next year's tuition and fees rates for all UNC System schools until early 2021.
Contact John Newsom at (336) 373-7312 and follow @JohnNewsomNR on Twitter.​