In a small gym inside a low-slung strip mall on North Cherry Street, sandwiched between an internet cafe and hair salon, about 15 kids from 5 to 15 years old, rotated through stations, punching heavy bags and speed bags, running up steps and crunching their abdomens. Some skipped rope on the cracked pavement outside.
One girl, sporting boxing gloves, gave a half-hearted effort, throwing limp jabs into punching mitts.
David Villada sat nearby and hollered out how many seconds remained for each station. He scanned the kids, making sure they were focused, when his eyes landed on the girl, a middle-schooler.
He approached her, put his hand on her shoulder and in a low, gentle voice told her: "If you're going to be here, you might as well put in an effort. OK, baby?"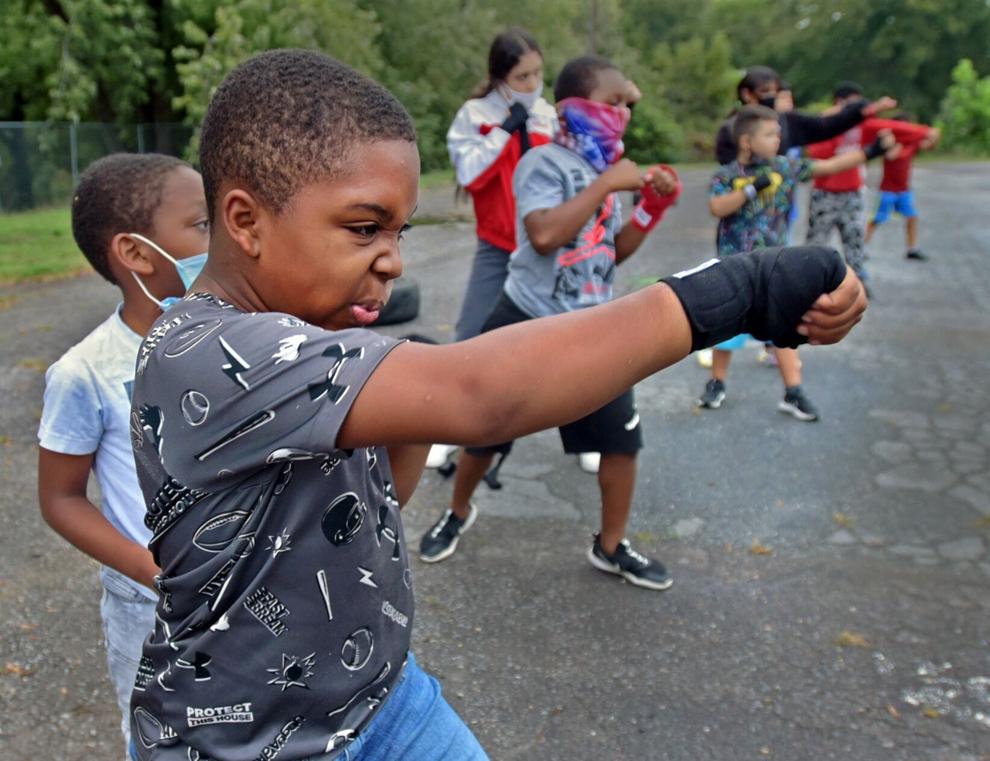 Through boxing, music production, neighborhood feedings and summer camps, Villada, or El Gordo (the Fat Guy) as he is known in the local Latino community, has been nudging kids down a better path and away from gun violence since shortly after arriving in Winston-Salem 15 years ago through his nonprofit organization, New Life/Nueva Vida.
Much of Villada's work has been centered in the city's southside, including neighborhoods that have been hard hit by gun violence, such as Skyline Village where 22-year old Tristen Gadberry was killed in June, and Cole Road, where 14-year-olds Dylan Lopez and Jesus Candela-Abonza were gunned down in 2020, and 5-year-old Alberto Rios Navarette was killed in 2019.
"I honestly don't think I would have graduated from high school if it wasn't for boxing," said Daniel Mendoza, who joined Villada's boxing program, titled Beating Up Bad Habits, when he was 16. "This has helped other kids who had more problems than I had. I've seen it."
New Life/Nueva Vida is just the kind of boots-on-the-ground group that Kellie Easton, Nakida McDaniel and others with the newly formed Women's Gun Violence Prevention Coalition believe have the community credibility and commitment to help stem the city's swelling tide of gun violence, which spilled into schools on Sept. 1 when William Chavis Renard Miller Jr., was fatally shot at Mount Tabor High School.
The women's coalition formed in late May, after Donald Bernard Lowery Jr., became the fifth person to be killed in a 22-day span. Two 15-year-olds have been charged in his death.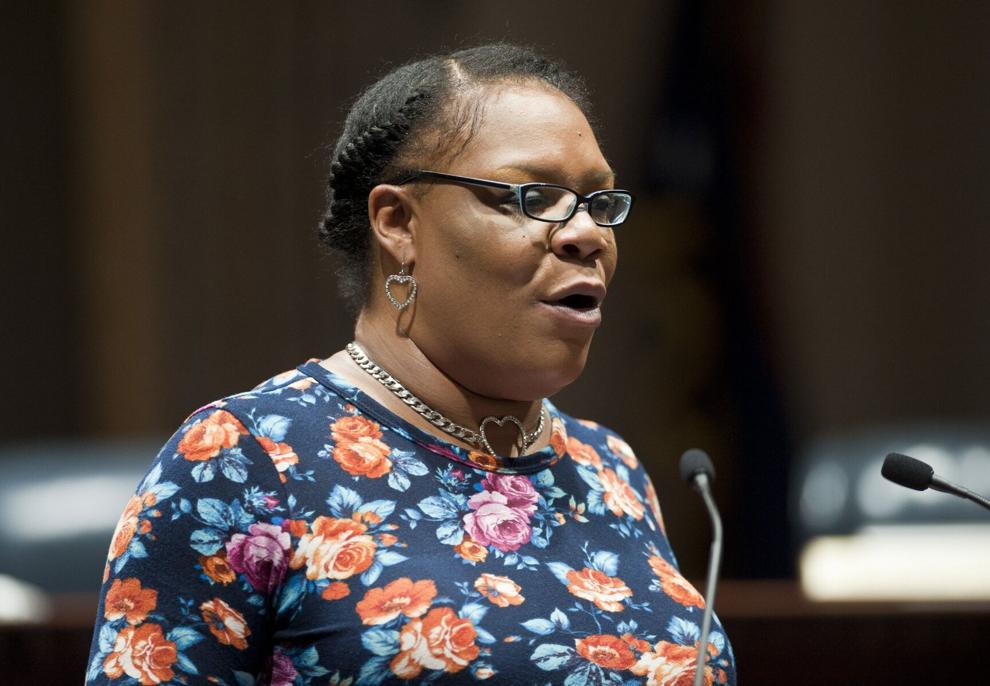 In that first meeting, about 50 women packed into a meeting room at the Forsyth County Sheriff's Office to vent, cry and console. Some were mothers of shooting victims; others, such as McDaniel, were simply tired of the violence.
As a former organizer with Neighbors for Better Neighborhoods, McDaniel recalled seeing fresh bloodstains on the roads of the communities she visited.
"It's a different cry of a mother who has lost her child, that wailing noise. It is a cry that will stick with you forever," McDaniel said. "And I just wanted to do something about it."
As important as it was to air their pain, the women also came to strategize.
Losing steam was not an option.
"I'm not going in circles anymore," said McDaniel, who led the first meeting.
As happens any time a new group gets started, some women fell off, but a core group has remained.
Among other goals, the coalition quickly zeroed in on a specific target — convincing county leaders to invest some of the millions coming in from the American Rescue Plan Act in small, underfunded community-based groups that help troubled kids daily, often spending their own money to buy them backpacks, school supplies, food and registration fees for sports leagues.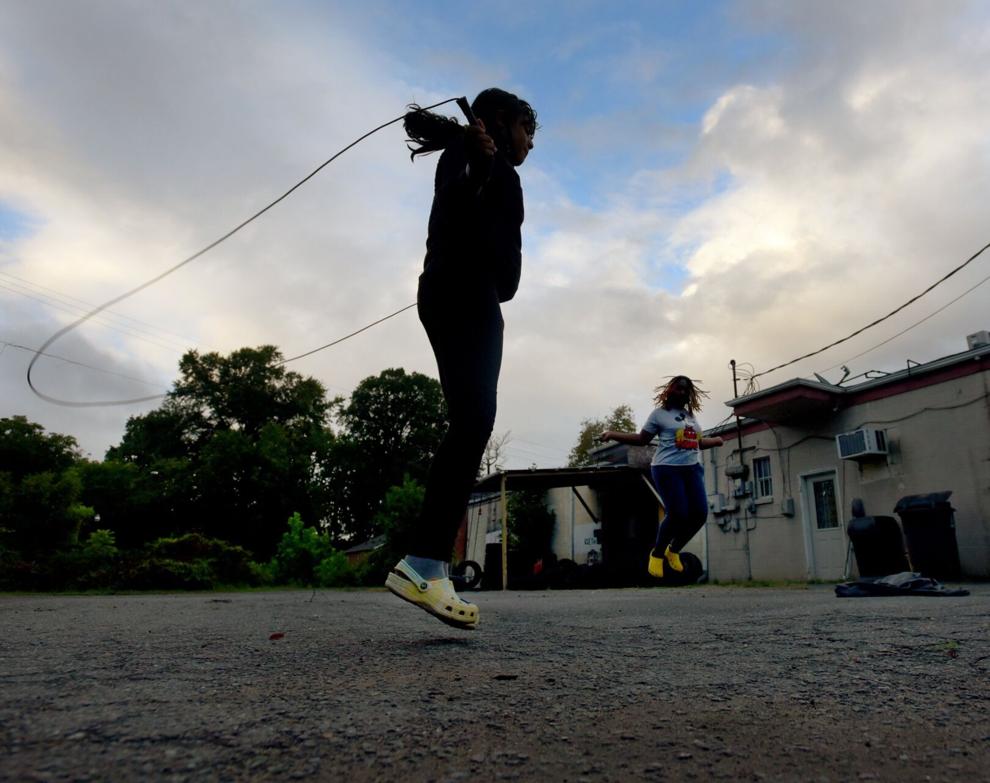 The county has $56 million in unallocated ARPA funds that it can spend in a number of areas impacted by the pandemic, including water and sewer infrastructure and broadband infrastructure.
Money can also be used to support community violence intervention programs, the U.S. Treasury said in June. Several cities, including Akron, Ohio; Providence, R.I.; and Mobile, Ala.,; citing the link between COVID and rising gun violence, have said they will commit some of their money to gun violence, which is spiking across the country.
The FBI reported last month that the number of homicides in the country increased about 30% in 2020 compared with 2019, the largest single-year increase ever recorded. Homicides in Winston-Salem decreased by 3 to 28 in 2020, however, the city has already eclipsed that mark, with the 29th homicide of 2021 recorded on Oct. 5.
Easton called the influx of cash "once-in-a-generation money" that should be distributed to groups, such as Villada's, that have the trust of the community. Though well-intentioned, some larger, more established nonprofits "can only go so far," she said.
"Our anchor institutions are very important, but the grassroots groups have programs but don't have the resources or capacity to do the work to make an impact. They can make change but not an impact," she said. "That's why it's important to have them involved. They resonate with people on the ground. And they're the ones who can turn it around. We have to figure out a way for people who do this work to get funded and paid."
In August, Action4Equity, acting on behalf of the women's coalition, submitted an application requesting about $5 million in ARPA money to support a community-driven response to gun violence that includes street outreach, prevention programs, post-violence healing and supporting grassroots groups that are already de-escalating violence in hotspots.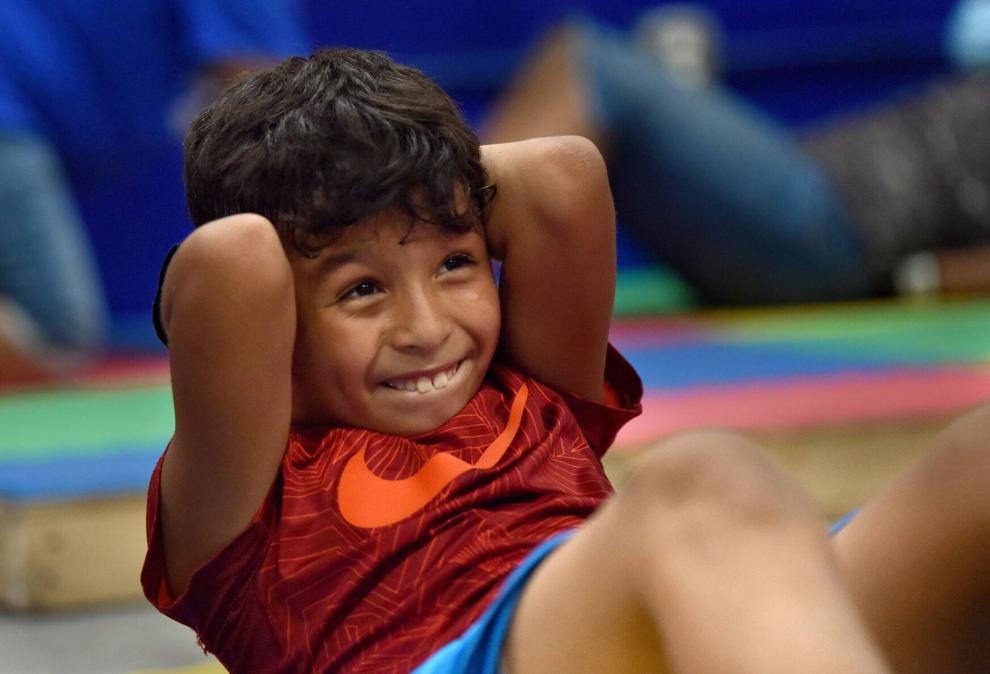 The grassroots groups have been making impassioned pitches for funding at recent commissioners meetings, describing their work and their importance in the communities they serve. The day after the fatal shooting at Mount Tabor, Villada approached the podium during the public comments portion of the meeting.
"Young boys are dying. You got the numbers. Give us the tools," said Villada, turning emotional. "We'll make it happen."
Artemus Peterson followed him at the podium. He co-founded Enough is Enough two years ago with Nykia Stinson, to steer kids away from violence.
Known throughout the community as "Poppa," Peterson has deep roots in the Boston-Thurmond neighborhood.
"I'm from here, and I've never seen the gangs so infested," Peterson told the commissioners. "Who gets the resources is vital. We are boots on the ground. We ain't the big organizations that do it. We know what needs to be done because we're there."
Enough is Enough has taken kids from neighborhoods such as Piedmont Circle to Pilot Mountain State Park, given them coats and backpacks, provided them meals and mentored them in weekly evening gatherings at Kimberley Park Elementary School. They pay for the programs through small donations and out of their own pocket.
But Peterson's most important work might be the individual conversations he has with boys on the verge of losing their way.
His cell phone buzzes constantly with messages and voicemails from mothers worried about their son's grades, behavior and losing them to gangs.
"He gets these calls wherever we're at," Stinson said. "So many mothers say, 'Please talk to my son.'"
Peterson took such a call before a mentoring session at Kimberley Park a few weeks ago. A boy's grades were dropping dramatically and the mother was scared.
"Let me talk to him face-to-face," Peterson said. "If you don't mind."
Diamond Cotton, the principal at Kimberley Park, opens the cafeteria for the evening mentoring sessions because she knows kids need a safe space to talk about their feelings and learn coping skills. Many of the students at the school have been exposed to gun violence.
"It's part of what they see," she said.
One mentoring session took place just two weeks after the shooting at Mount Tabor.
About 10 boys and girls, masked up and quiet, listened as Peterson talked directly to them about bullying and peer pressure. He told them about serving time in prison (he was released in 2009 after serving 10 years for robbery with a dangerous weapon) and getting shot five times.
"You can't go anywhere without education," he told them. "You feel what I'm saying?"
Later, they talked about reading, played an animated game of charades and ate chicken tenders and potato wedges.
Peterson feels comfortable in this setting, talking to and joking around with kids. He was much less comfortable standing in front of commissioners, asking for money for work he has done for free for years.
"That ain't me," he said about the spotlight. "But I'm obedient and I felt like God told me to be there. I know I can make a big difference."
Forsyth County — the governments, institutions and businesses — has the wealth to help the grassroots groups that are connecting with kids one at a time, whether it's encouraging a boy not to bow to peer pressure in a late-night phone call or teaching a middle-school girl discipline in a cramped boxing gym, McDaniel said.
Forsyth County has received about 170 applications for ARPA money, County Manager Dudley Watts said. County staff will likely be reviewing the applications until November.
In the meantime, the violence won't wait.
"It's like a ticking time bomb," McDaniel said, snapping her fingers. "Lives are continuing to be lost as we sit here and not know what we're doing."