GREENSBORO — Each morning, voicemails greeted Ric Gutiérrez at The Barn Dinner Theatre.
"When are you going to open?" they asked Gutiérrez, general manager and producer.
Gutiérrez finally has an answer.
On June 19, the long-running dinner theater on Stagecoach Trail will reopen with "9 to 5."
It's the same musical that the theater closed down abruptly on March 19, 2020, when the COVID-19 pandemic stopped live entertainment worldwide.
"This is the most people we have had in here since then," an excited Gutiérrez said as he and Director Mitchel Sommers greeted the returning cast for the first rehearsal on an evening in early May.
It's one sign that doors to some live entertainment venues have begun to creak open slowly and cautiously.
With more people receiving vaccinations against COVID-19, the state had increased capacity allowances in late March. Mask requirements remained.
Then on Friday, Gov. Roy Cooper lifted most mandatory mask requirements, and all mandatory capacity, gathering and social distancing requirements.
People will still need to wear a mask on public transportation, in child care settings, in schools, in prisons and in some health care settings.
Health officials still recommend that unvaccinated people in North Carolina continue to wear masks.
Cooper's announcement followed Thursday's statement by the U.S. Centers for Disease Control and Prevention that it was safe for fully vaccinated people to take their masks off in most indoor settings.
The governor's order thrilled Susan Heiserman, executive director of the N.C. Presenters Consortium. The association represents 107 nonprofit performing arts centers and venues throughout the state, and about a dozen in neighboring states.
Entertainment organizations and venues have suffered financially and artistically with canceled shows.
"We've all been waiting eagerly for the day when performing arts venues can safely get back to 100% capacity," Heiserman said. "The governor's recent announcement will be a game-changer for our industry."
The news also seems a bit unreal, Heiserman said.
"We're all still processing it," she said. "Ultimately, arts venues want their audiences to feel safe, comfortable, and happy attending events, so they will be taking lots of factors into account as they make plans for reopening."
Even before Cooper's announcement, several entertainment presenters already had returned — or planned to return — with required masks, reduced capacity and social distancing.
Entertainers are happy to perform again.
"It feels like life is coming back to normal," said LaTonya Wiley, a "9 to 5" cast member who joined the first rehearsal.
"For those of us who work in theater, we have jobs," Wiley said. "It's how we make a living. But this is how we live. You get to come and play onstage and live on stage again."
Dmitry Sitkovetsky, music director of the Greensboro Symphony Orchestra, returned to the city from his London home for several days in early May, for the first time in 14 months.
He led musicians in rehearsal — without an audience — for a June 10 simulcast concert, to be part of the League of American Orchestras national conference.
"It's almost like that horrible year was just a bad dream," he said.
He will return for the concert. It will be simulcast to the conference from the new Steven Tanger Center for the Performing Arts, which remains closed to the public for now.
Sitkovetsky and the symphony were ecstatic to play together again, even while wearing masks. Sitkovetsky praised the Tanger Center for its beauty and sound.
For Kelly Burke, the orchestra's principal clarinetist, "It feels like my soul is replenished," she said after rehearsal. "Music requires the synergy with other musicians to make magic."
For May and June, the historic downtown Carolina Theatre has booked classic movies, dance recitals and competitions, graduations and two concerts.
Theater seating has been limited to 250 out of 1,100 seats, with social distancing.
For movies, attendance had approached 100 per screening, said Brian Gray, Carolina Theatre executive director.
With Cooper's order, "We will need time to evaluate what it says and run it by our Executive Committee ," Gray said Friday. "For now, status quo."
A few blocks away, marquee lights outside the downtown Cone Denim Entertainment Center blink again, promoting country singer Jon Langston on Thursday and Southern Rock band Molly Hatchet on Friday.
"It's been a tough 14 months," said Rocky Scarfone, who owns the Cone Denim Entertainment Center with Jeffrey Furr.
The Greensboro Children's Museum will reopen May 29.
At the High Point Theatre last weekend, the High Point Ballet danced live for a limited in-person audience.
"We felt it was important to just not die on the vine," said Rita Taylor, founder and executive director of High Point Ballet.
Dance Edge of High Point performed its recital there on Saturday.
David Briggs, High Point Theatre director, predicted Friday that in the coming week, the theater will remove any indication of social distancing requests or requirements.
When The Studio performs its recital there next weekend, Briggs expects to reopen at full capacity and work with patrons on special requests.
Briggs has one request: "If you aren't feeling well, please stay home."
In Winston-Salem, the Ramkat reopened in mid-April for live weekend music with limited audiences and a list of precautions.
Come Friday nights in June, it also will bring the inaugural Summer Music Shindig outdoor concert series to its parking lot.
Other traditional events already had planned to return outdoors this spring and summer.
The Carolina Blues Festival — virtual last year — came back to LeBauer Park on Saturday.
The Greensboro Summer Solstice Festival — canceled for 2020 — will return June 19 to Greensboro Arboretum and Lindley Park.
After losing its 2020 in-person summer season to the pandemic, a scaled-back Eastern Music Festival will return to Guilford College on June 26 for five weeks. But it expects fewer students, faculty and live performances, as well as smaller audiences and no guest artists.
EMF officials will read the new guidelines, then meet with medical advisers, Guilford College administrators and the Guilford County health department to make any adjustments, Executive Director Chris Williams said Friday.
The John Coltrane International Jazz & Blues Festival — not held last year — will return on Labor Day weekend to Oak Hollow Festival Park in High Point.
The N.C. Folk Festival — also virtual last year — hopes and plans for an in-person event from Sept. 10 through 12, at outdoor venues downtown.
But venue operators, festival organizers and the public wonder: Are audiences ready to return?
Some patrons say yes. Others, no.
"Folks that are coming to the movies are looking forward to it," said Gray at the Carolina Theatre. "But it's hard to say anything about the ones who aren't out and about yet."
Before Cooper's Friday announcement, the N.C. Presenters Consortium conducted an audience survey to find out.
Its nonscientific online survey received nearly 7,000 responses, Heiserman said.
Among the questions: Do you feel safer attending outdoor or indoor events?
Of those responding, 54% said either, as long as protective measures are taken. Nearly 37% said outdoor, 2.4% said indoor, and 6.6% said neither.
"That means 93% of people would be comfortable," Heiserman said. "That's a good sign."
Asked what would help them feel comfortable attending a live performing arts event, respondents gave a variety of answers.
Ranking high were their personal vaccination status, flexible ticketing policies, limits on crowds/social distancing, and public vaccination levels, Heiserman said.
Publicizing cleaning procedures, plenty of available sanitizer and requiring face coverings were next on the list, with roughly two-thirds saying that would help them feel comfortable.
Asked when they would be ready to attend live performances indoors, the largest percentage of respondents — 29% — said fall and winter.
Just over 27% said summer, 22% said spring, and 13.6% said they had already resumed.
More than 7% said 2022 or beyond.
Among Barn fans, Louise Butler is more than ready to return. She's known as the biggest fan of the 57-year-old venue.
When the pandemic shut down the Barn in March 2020, "It broke my heart," Butler said.
With it scheduled to reopen June 19, "I can't wait," she said.
For Burke, the clarinetist, "The people that I know who are symphony-goers, they can't wait to get back," she said. "The live experience is so much better than any recording."
Brenda Cyr, 67 and a retired public health nurse from Greensboro, isn't ready.
Cyr has been vaccinated against COVID-19 and does not want to discourage others from being vaccinated.
But because she has lung disease, Cyr is extra cautious. She doesn't want to risk being exposed to COVID-19.
"I still will not go out to eat, have my hair cut or to any group event," Cyr said recently.
Although the Barn Dinner Theatre can seat 262, it will reopen with 125 people at tables, Gutiérrez said.
Some tables will be empty to try to maintain social distancing between each.
The popular buffet will be gone, replaced by plated meals.
Even with Cooper's announcement, Gutiérrez said, "We are still going with reduced capacity and masking up for as long as it takes for our patrons to be comfortable and feel safe."
Cone Denim Entertainment Center had planned to reduce capacity for its shows Thursday and Friday to 450 from its prepandemic capacity of 850.
With Cooper's order, the venue will increase capacity, Scarfone said.
But it still will follow CDC guidelines on cleaning and have sanitizer stations for patrons, he said.
The Greensboro Coliseum complex has hosted basketball games and college graduations.
On June 12, the coliseum will host its first live entertainment event since March 2020, when comedian Mike Epps brings his "Real Life Comedy Tour."
Coliseum officials are reviewing the governor's Friday order and will look at implementing those changes for coliseum complex events, said Andrew Brown, the public relations manager.
For Saturday's outdoor Carolina Blues Festival, in-person attendance was limited to 500 people. Masks still were required.
Those not ready to come out could watch a virtual livestream online.
For the last four weekends at The Ramkat in Winston-Salem, "turnout has been good," co-owner Richard Emmett said. Yet, he added, that was relative given the 128 (13%) audience cap in the large room and 38 cap (40%) in the Gas Hill Drinking Room.
Some venues face added complications.
Triad Stage has not yet announced reopening plans for its 300-seat downtown theater.
"The intimacy of our space, so often an advantage in experiencing our productions, makes social distancing a particular challenge," board chair Deborah Hayes said in an April letter to supporters, before Cooper's announcement.
"And the historical status of our theater, which is part of its charm, adds to the complexity of adapting our facilities to address 21st century concerns," Hayes said.
Triad Stage also is constrained by rules for employing professional actors, set by Actors' Equity Association. Those rules continue to evolve, Hayes said in the letter.
The effort to reopen comes at a time when Triad Stage has new leadership, because the co-founders have moved on.
Richard Whittington took a new job at UNC School of the Arts in 2019. Then in 2020, Preston Lane resigned amid allegations of sexual abuse levied at him by UNCG male theater alumni. They said that the alleged incidents occurred while they were students at UNCG, where Lane taught.
The nonprofit theater board has hired an arts consultant to lead its planning to reopen, Hayes said.
In the meantime, it plans a livestream reading Thursday of the new play "Jekyl," starring actors Laura Bess Jernigan and Lalenja Harrington.
An opening date for Greensboro's downtown performing arts center remains to be determined, said Andrew Brown, public relations manager for the Greensboro Coliseum complex, which will oversee the Tanger Center.
Matt Brown, managing director of the coliseum complex, long has said that the new 3,023-seat Tanger Center will not open without the potential of a full house, saying it wouldn't be financially feasible.
A venue then would have to charge an astronomical ticket price to pay a major artist.
"You could do banquets, luncheons, meetings, but that's not what we're about," Brown said. "We're about live entertainment, whether it's Broadway or musical."
N.C. Triad Theatre League, an alliance of theatrical organizations, wants to create a "We Are Back" campaign when theaters reopen.
It wants theaters to re-emerge stronger than ever, with a focus on anti-racism and the addition of Zoom theater as a new, exciting medium that has found an audience of its own.
"It seems like the perfect storm to bind regional theaters together as (the league) has always hoped to do, with one shared message and cross-theater cooperation," said Meredith DiPaolo Stephens, managing and producing artistic director of Goodly Frame Theatre.
At Cone Denim, Scarfone continues to book shows for upcoming months featuring a variety of musical genres.
"Hopefully we can bring people downtown who will eat and drink before the show at other businesses, which will help us all," Scarfone said.
At the Carolina Theatre, Gray said, he gets frequent calls and emails, asking when he can book certain acts.
"I am not signing a contract that obligates the Carolina Theatre to anything until I know that we can do 100% capacity," Gray said before Friday's announcement on restrictions being lifted.
"Those in our business," he said, "are trying to forecast: What are people going to feel like doing, six, nine months down the road?"
Photos: Local entertainment venues slowly reopen
Reopening Barn Dinner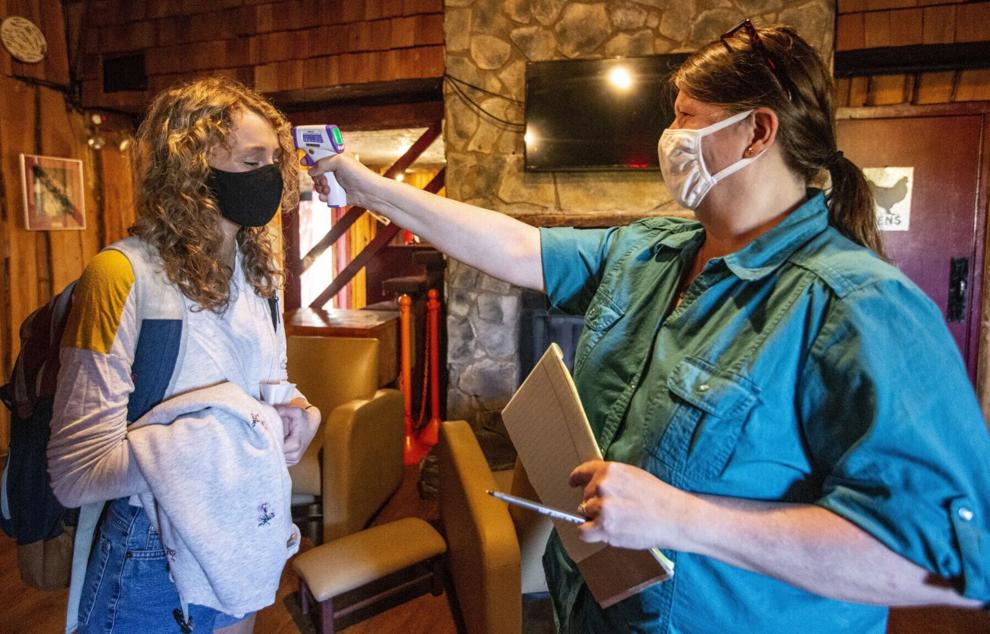 Reopening Barn Dinner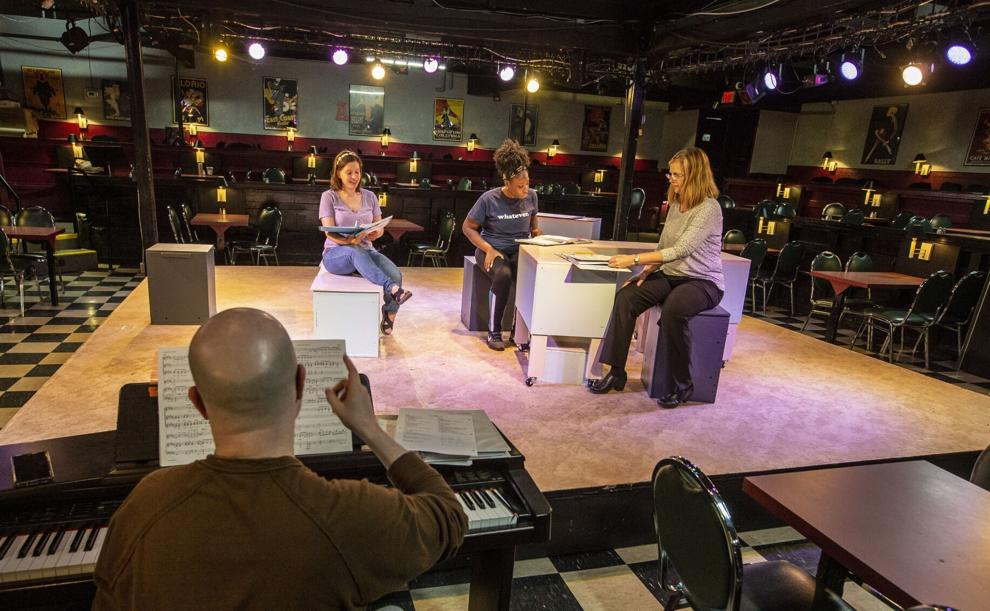 Reopen Carolina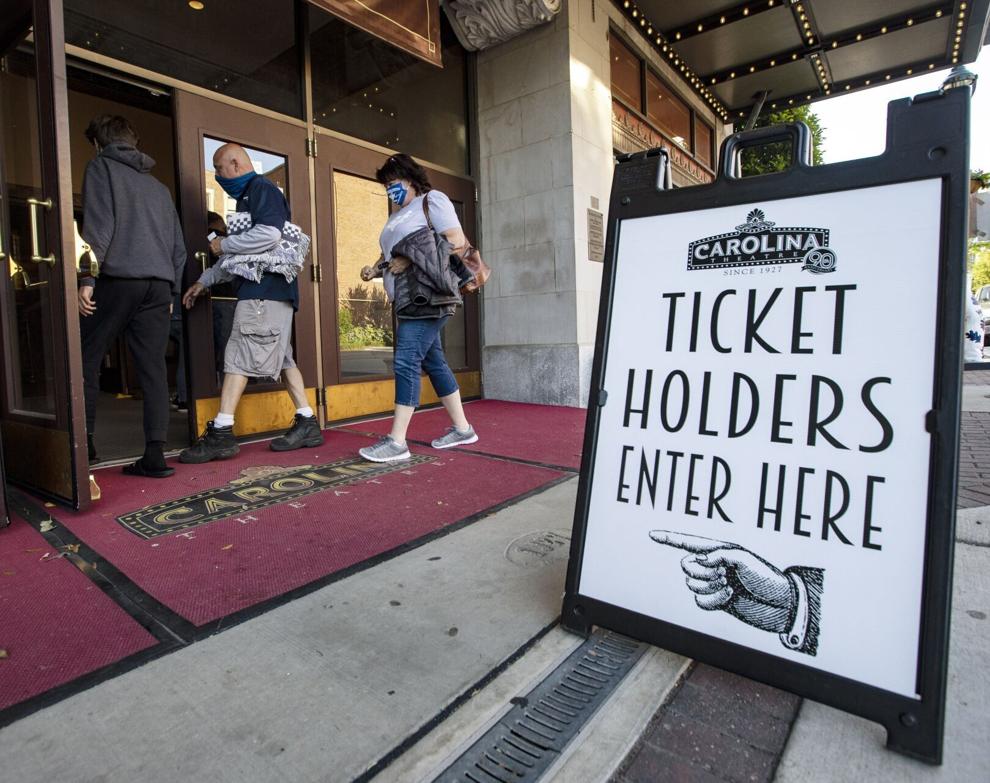 Reopen Carolina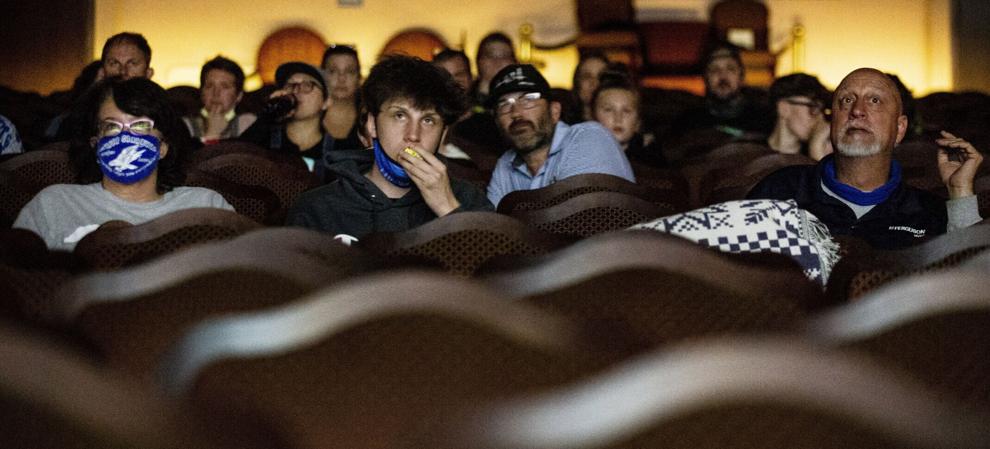 Reopen Carolina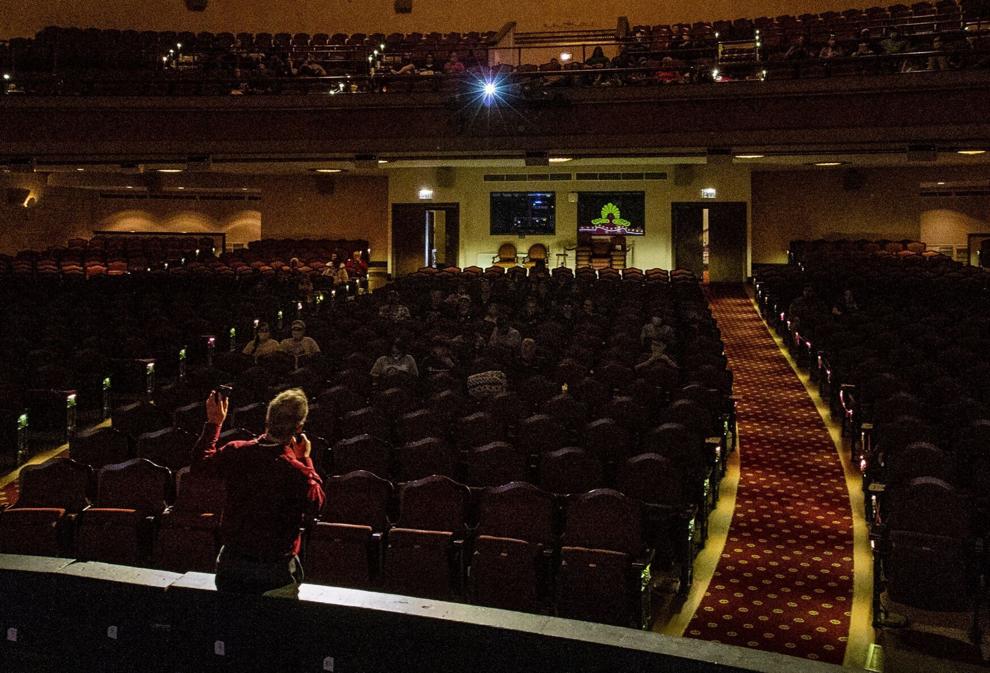 Reopen Carolina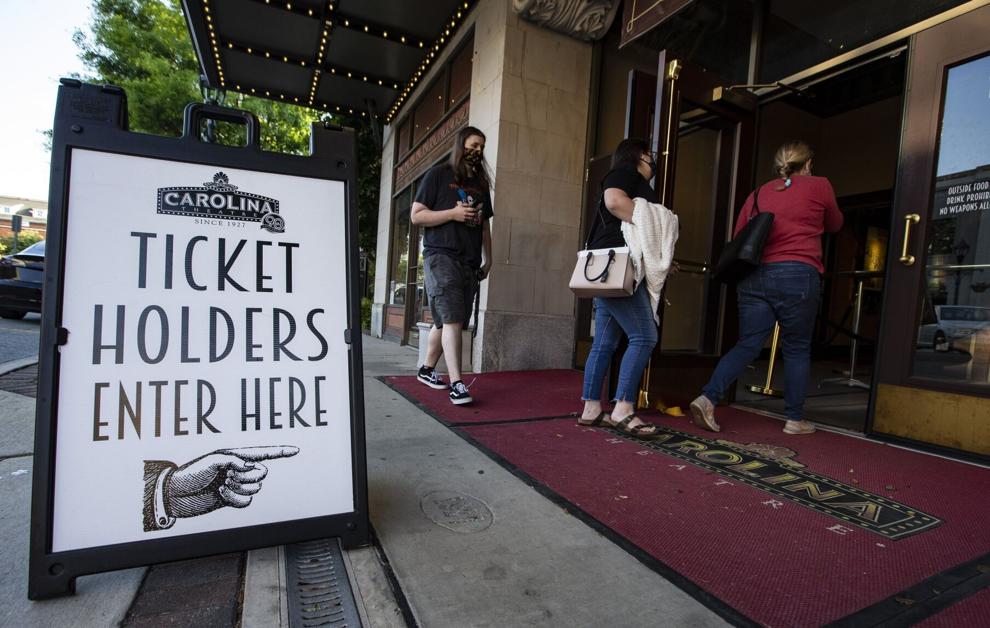 Reopen Carolina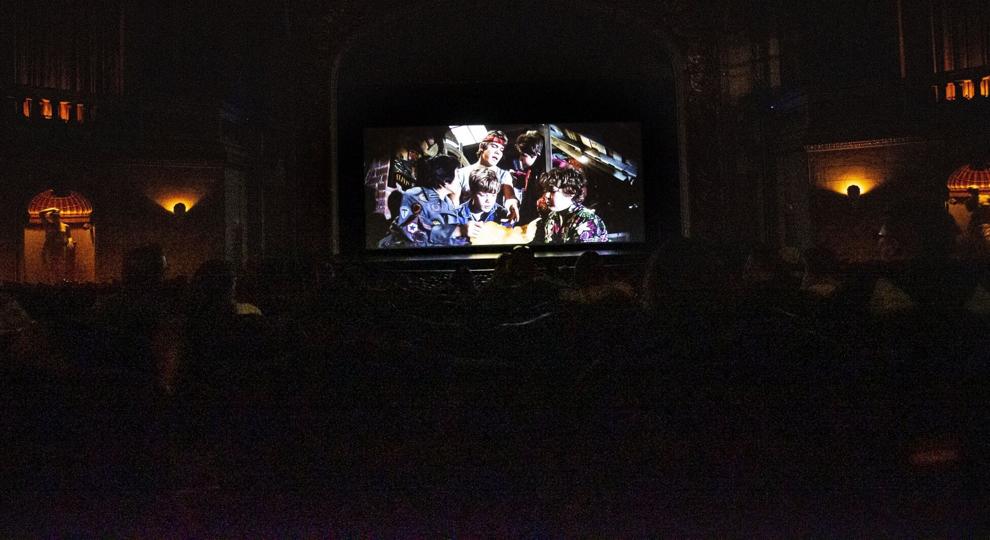 Reopen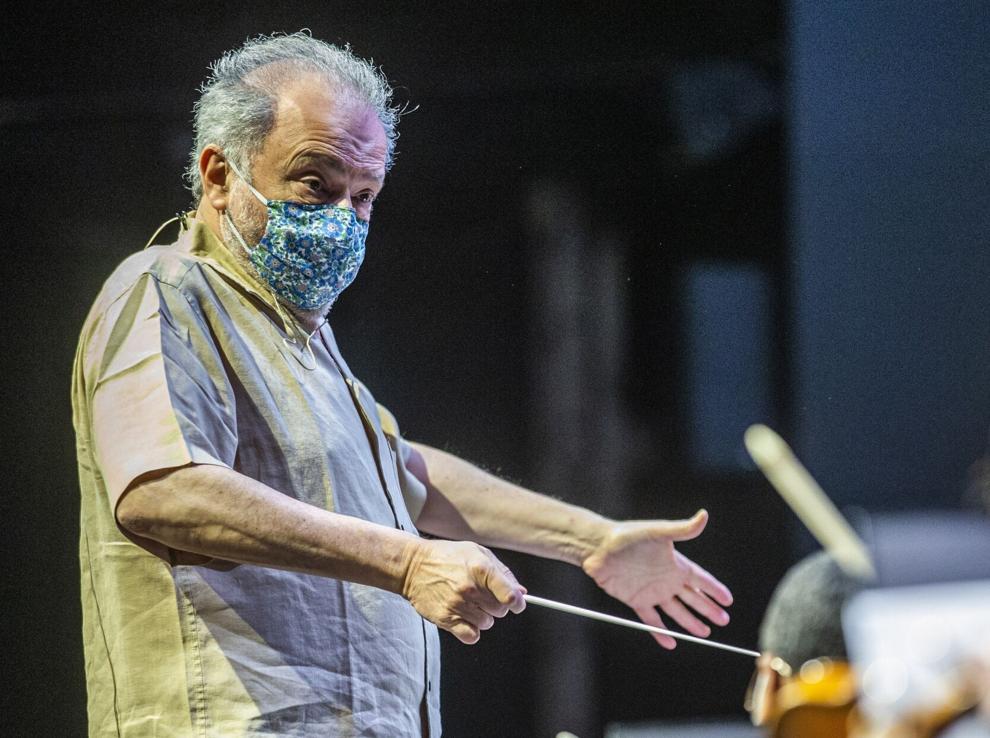 Reopen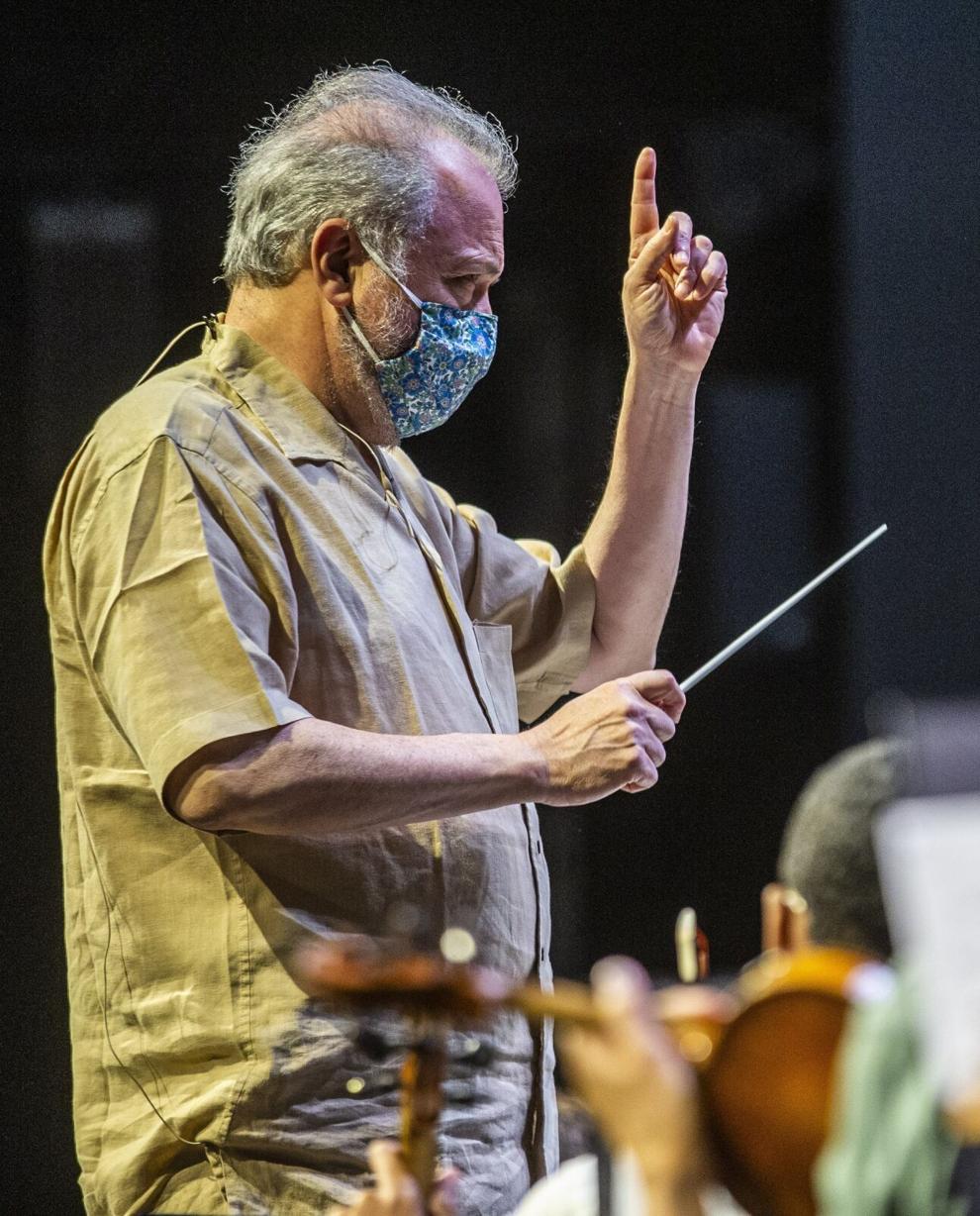 Reopen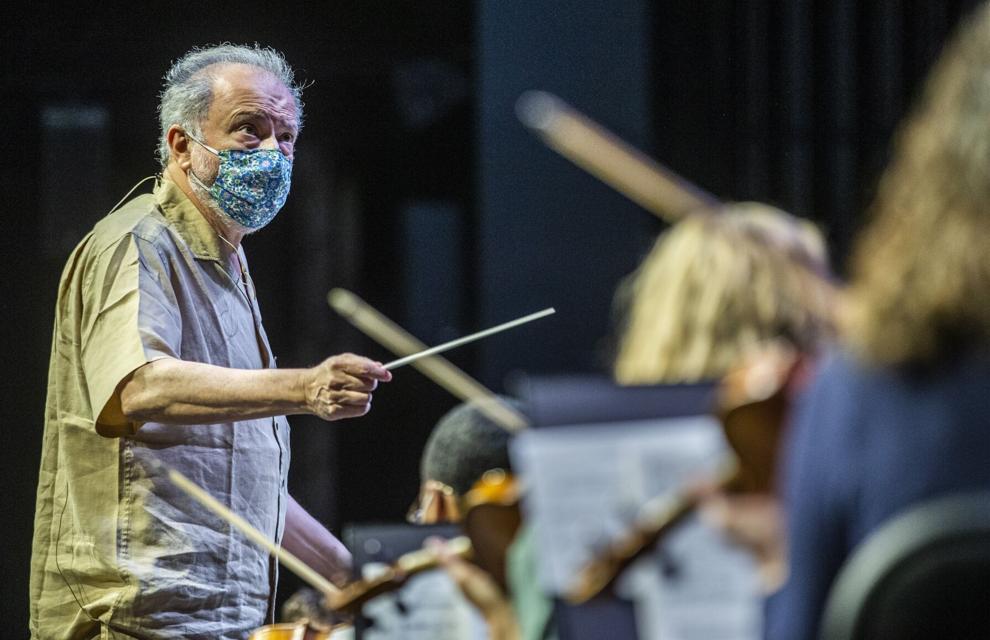 Reopen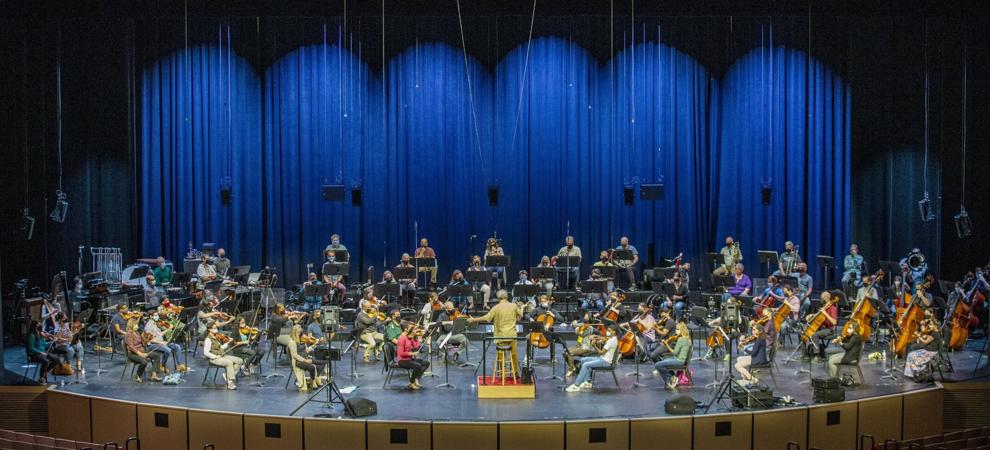 Reopen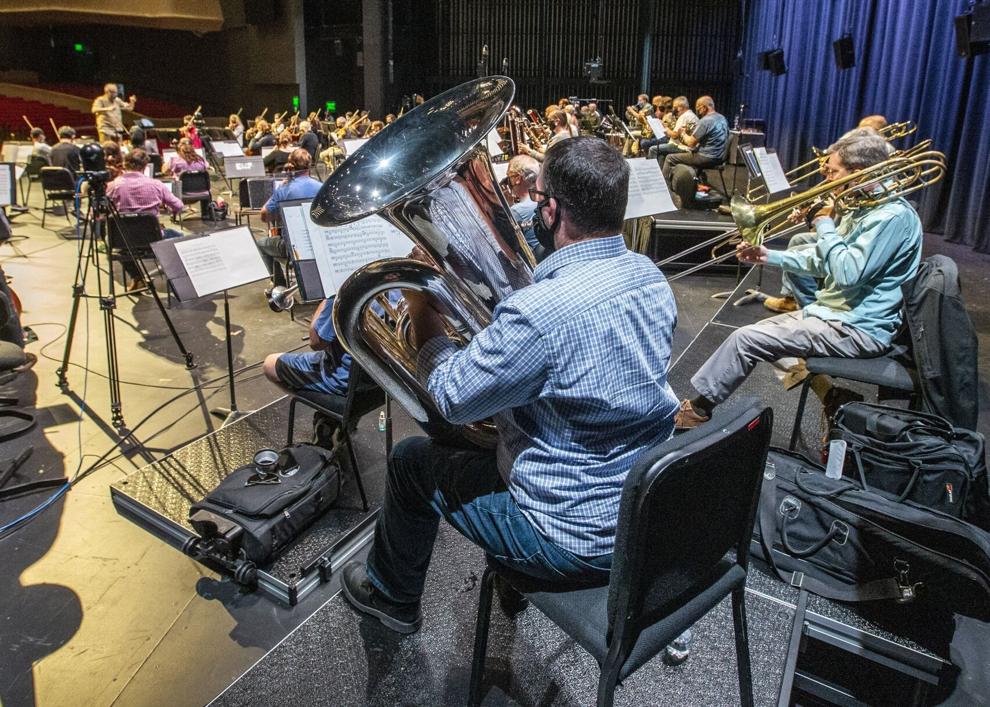 Reopen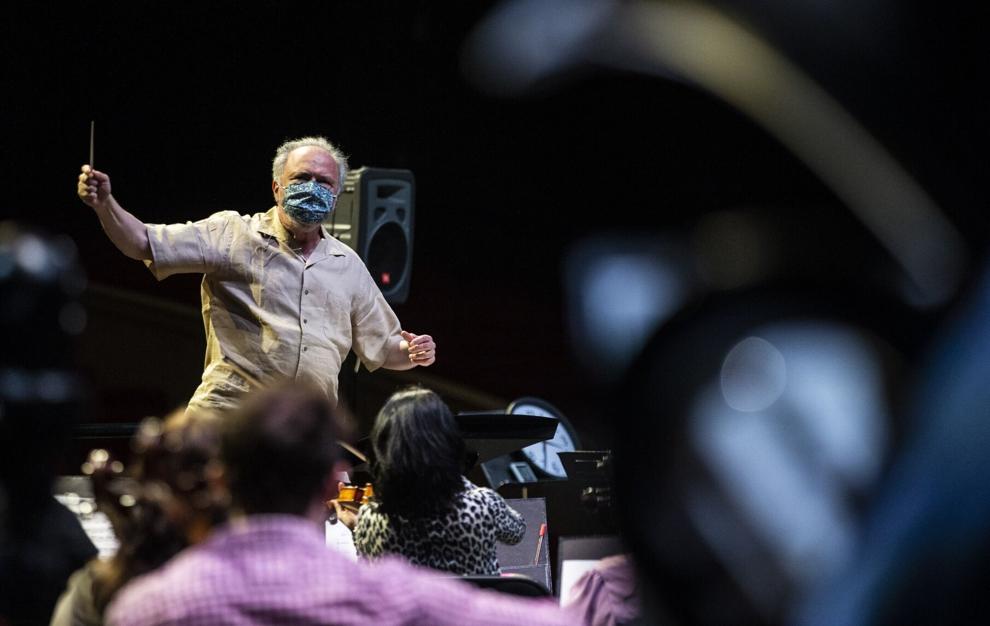 Reopen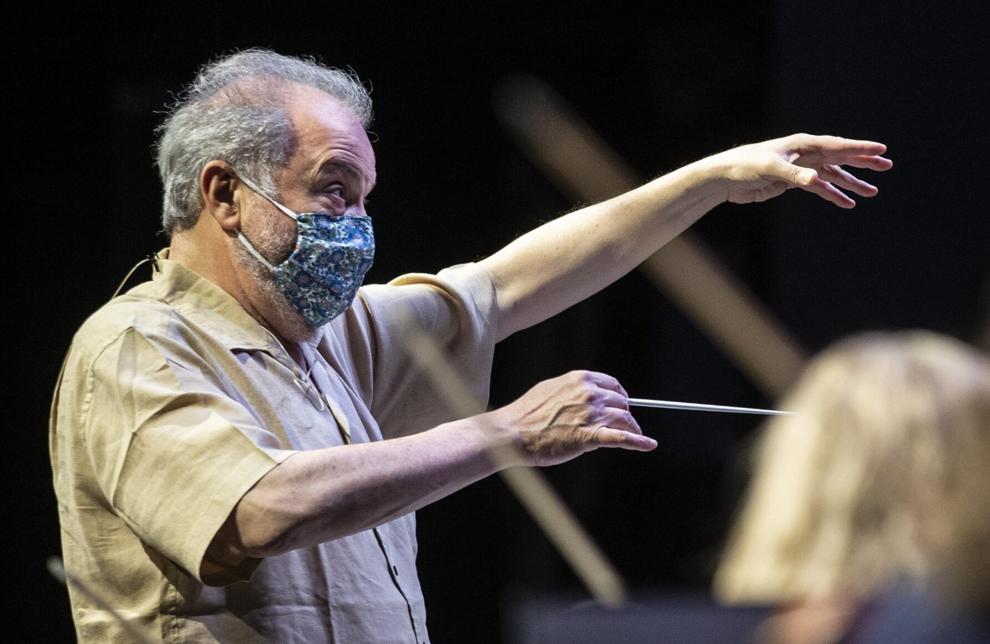 Reopen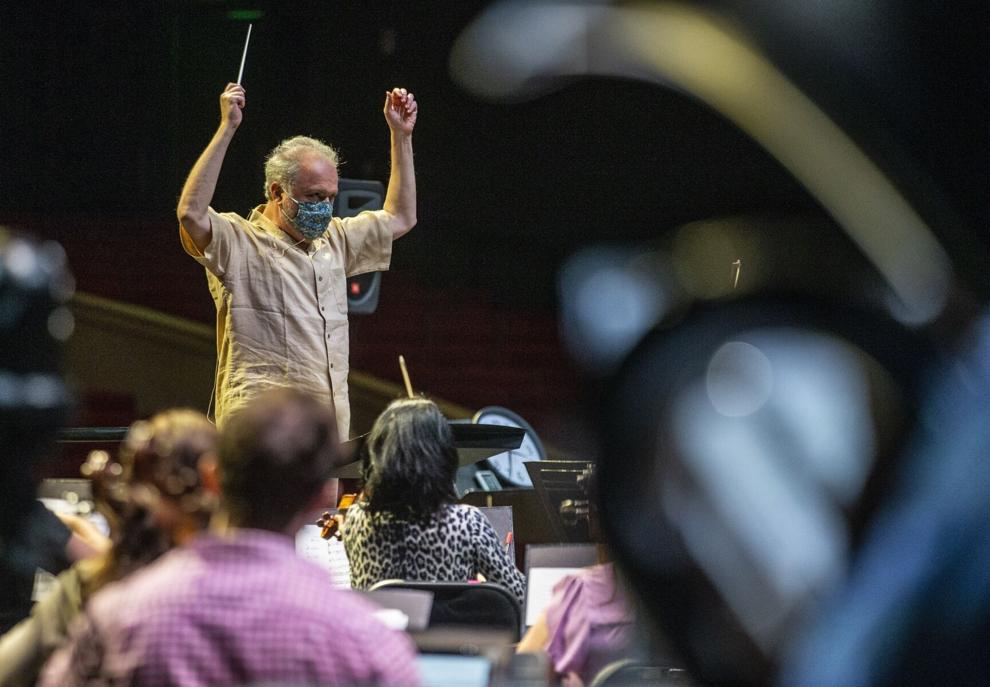 Reopen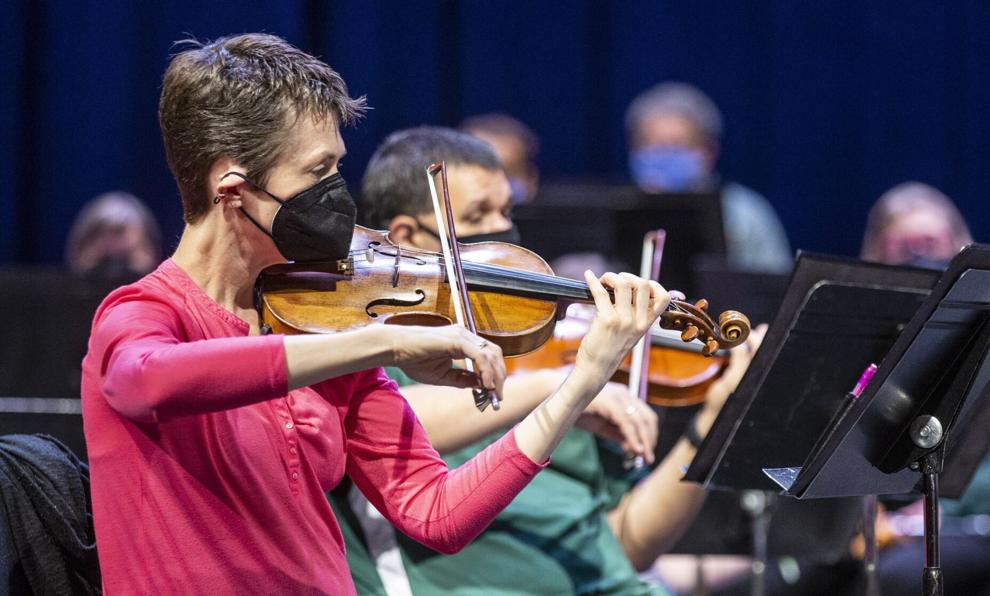 Reopen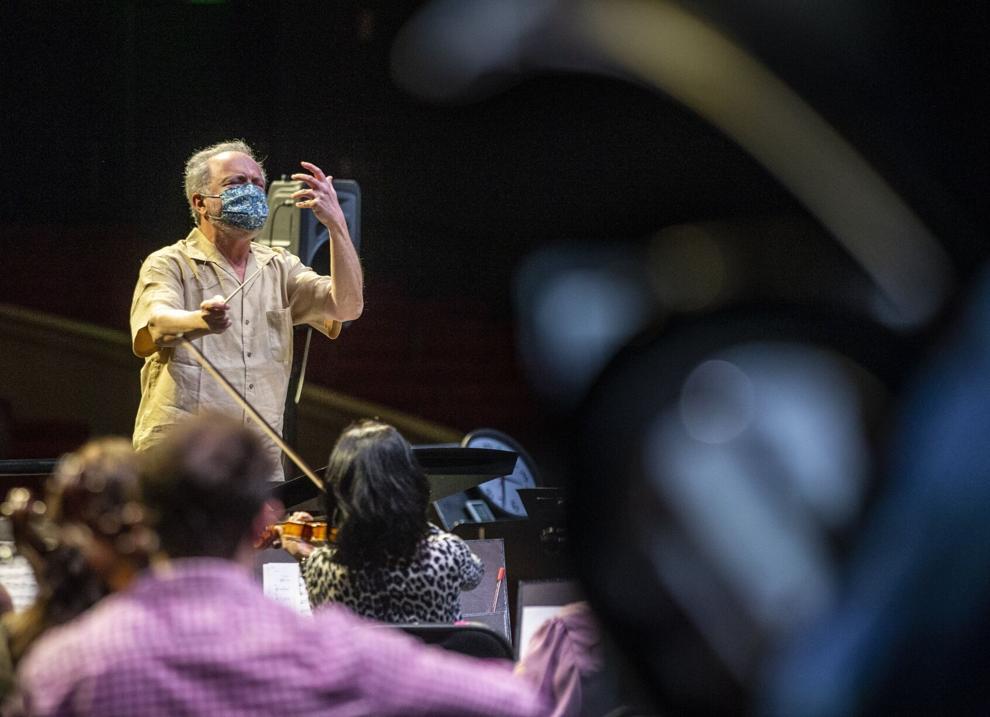 Reopening Blues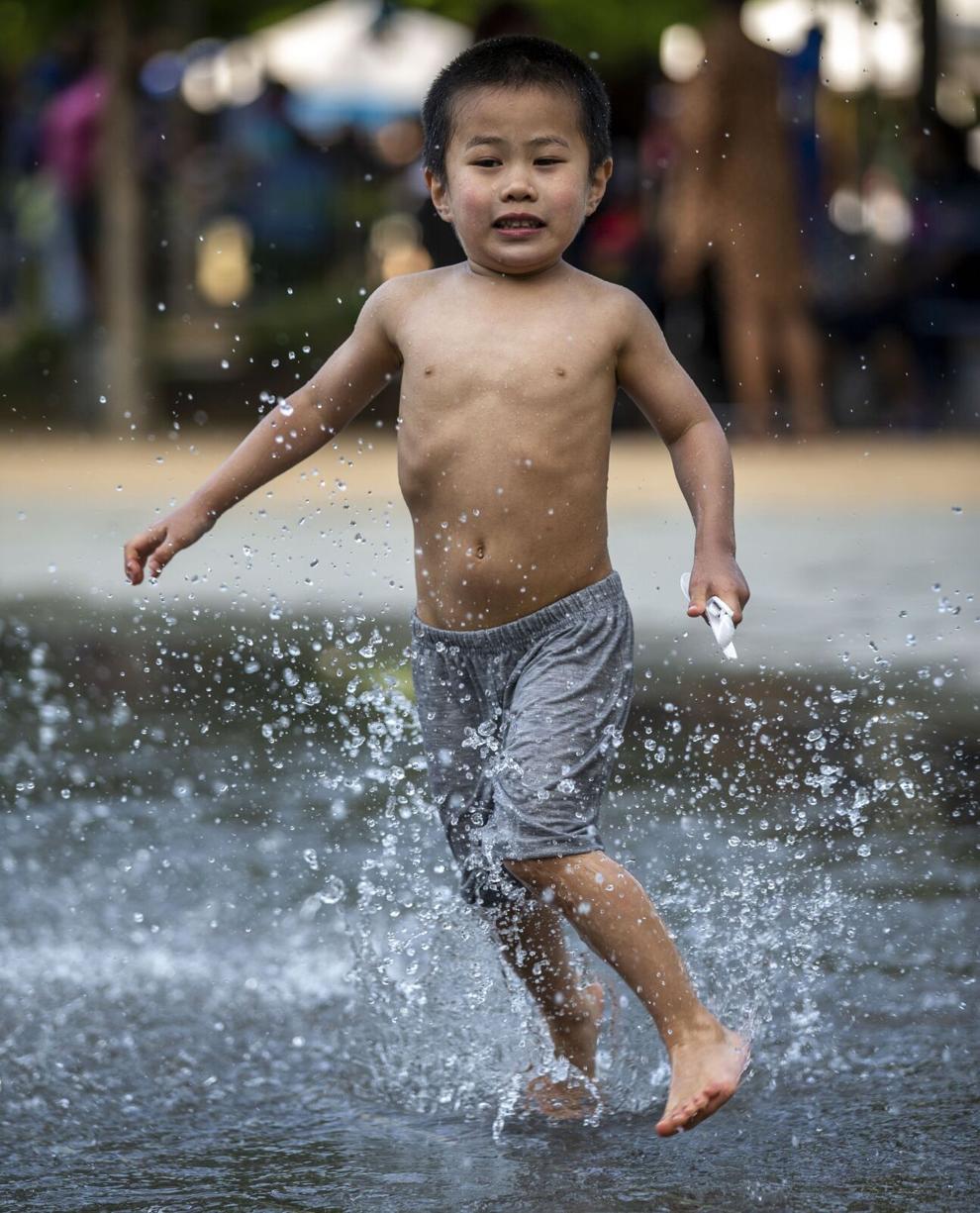 Reopening Blues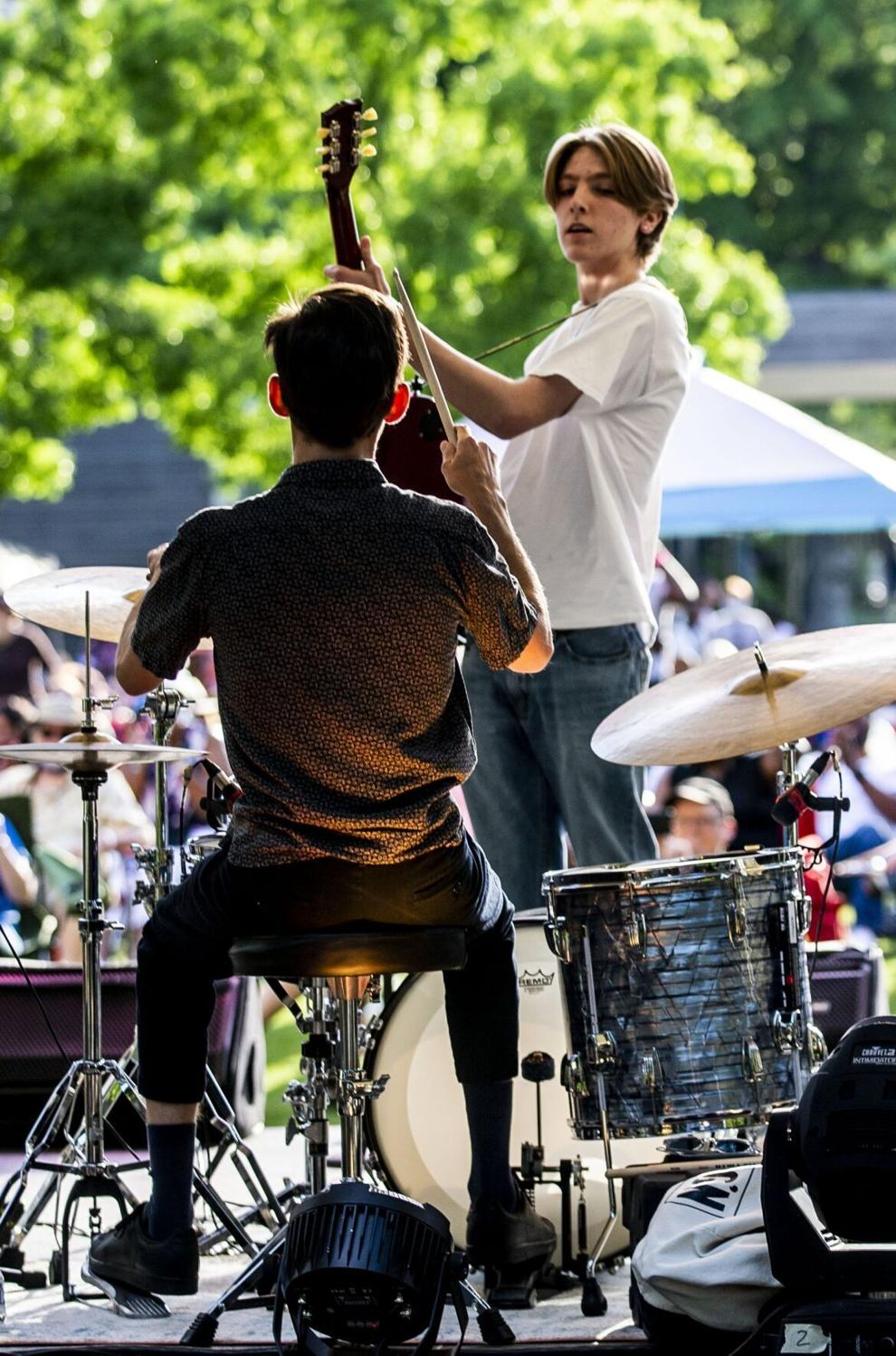 Reopening Blues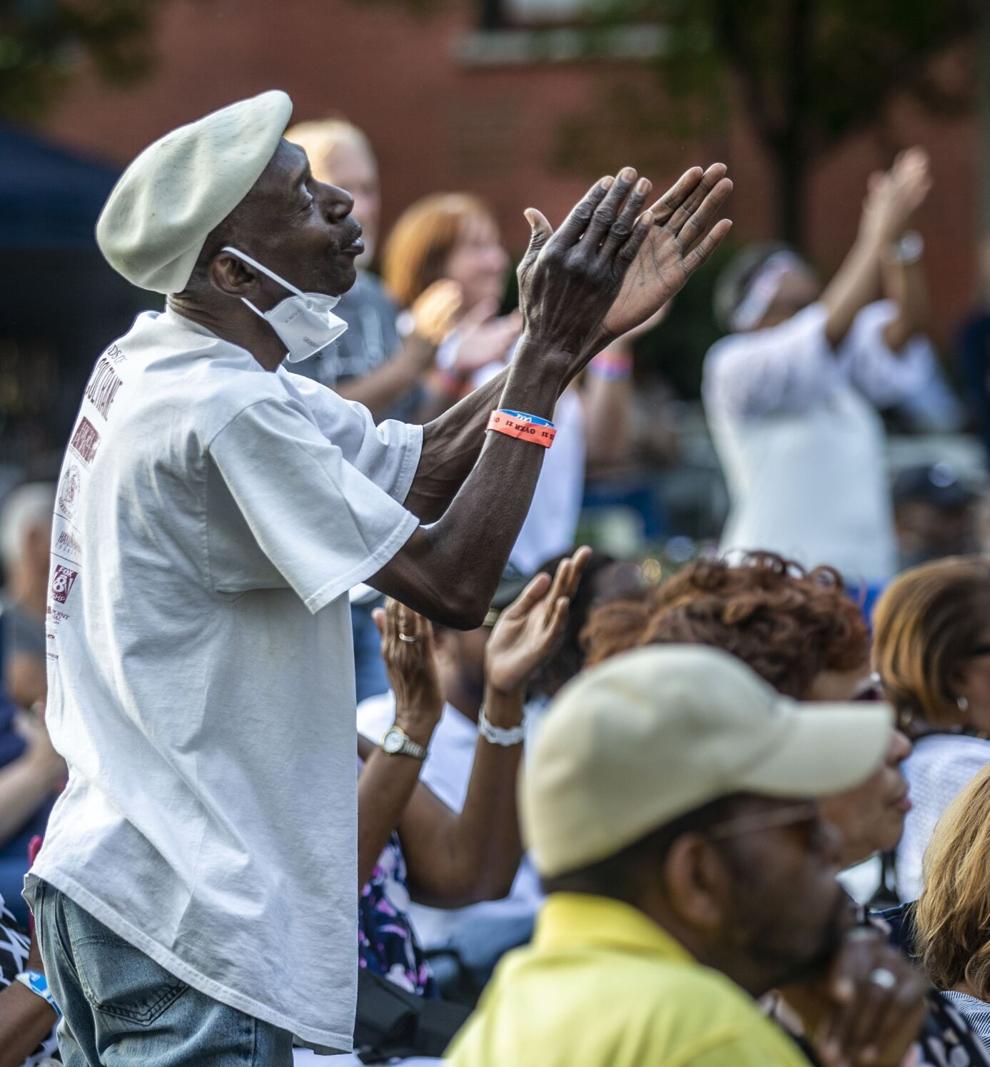 Reopening Blues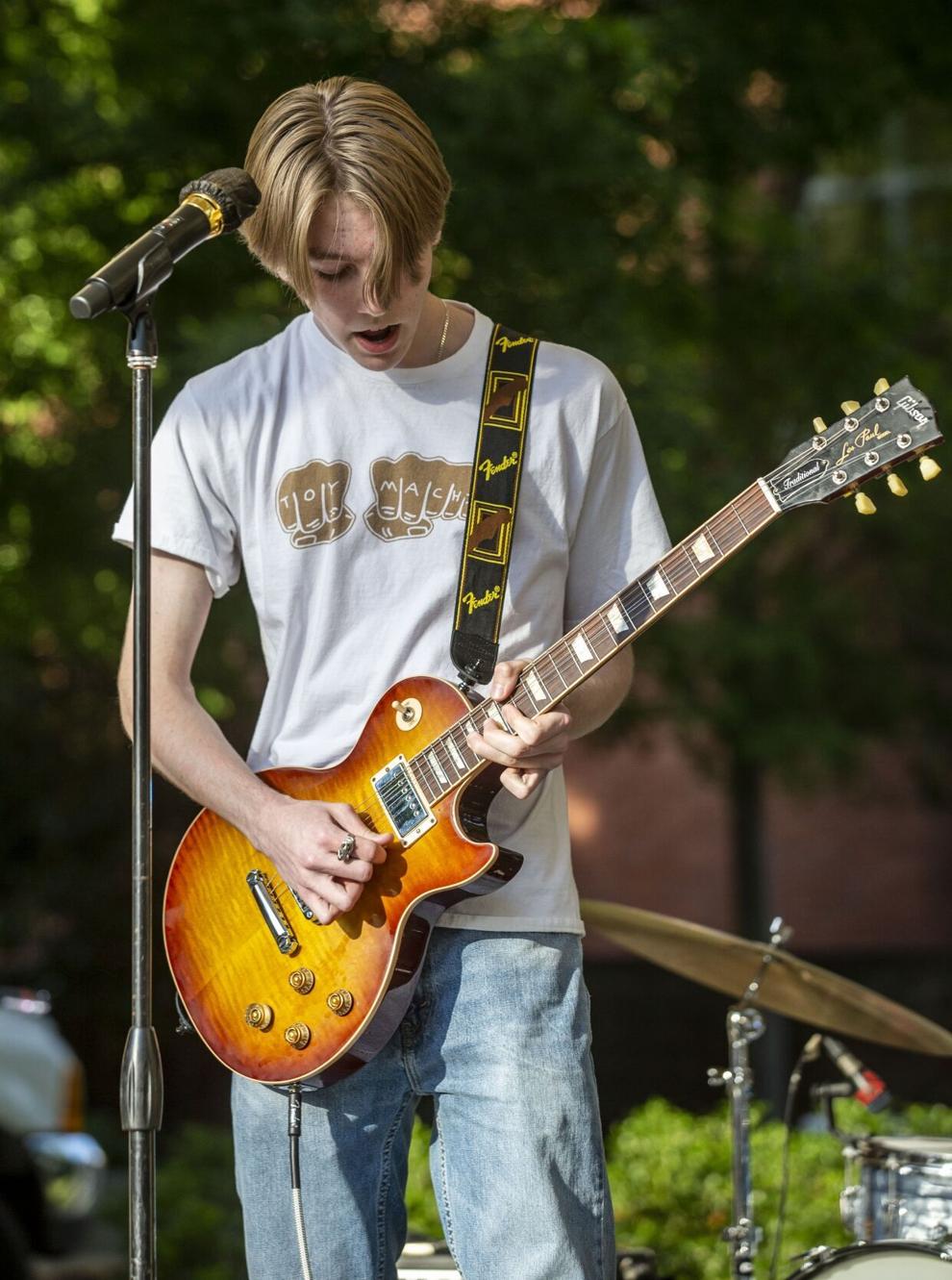 Reopening Blues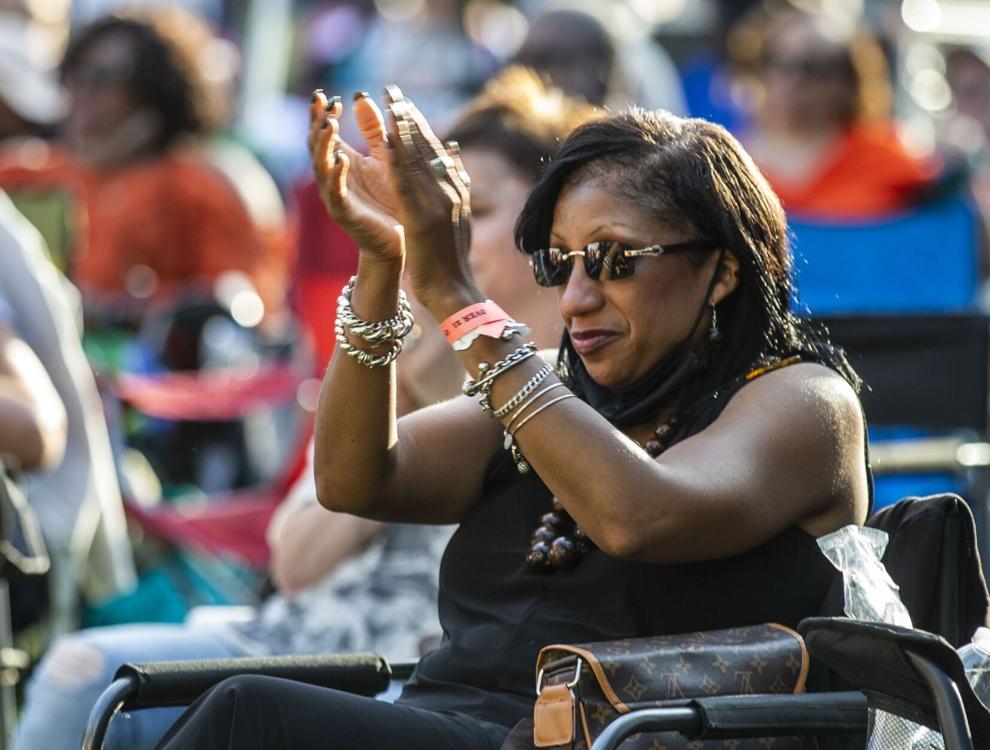 Reopening Blues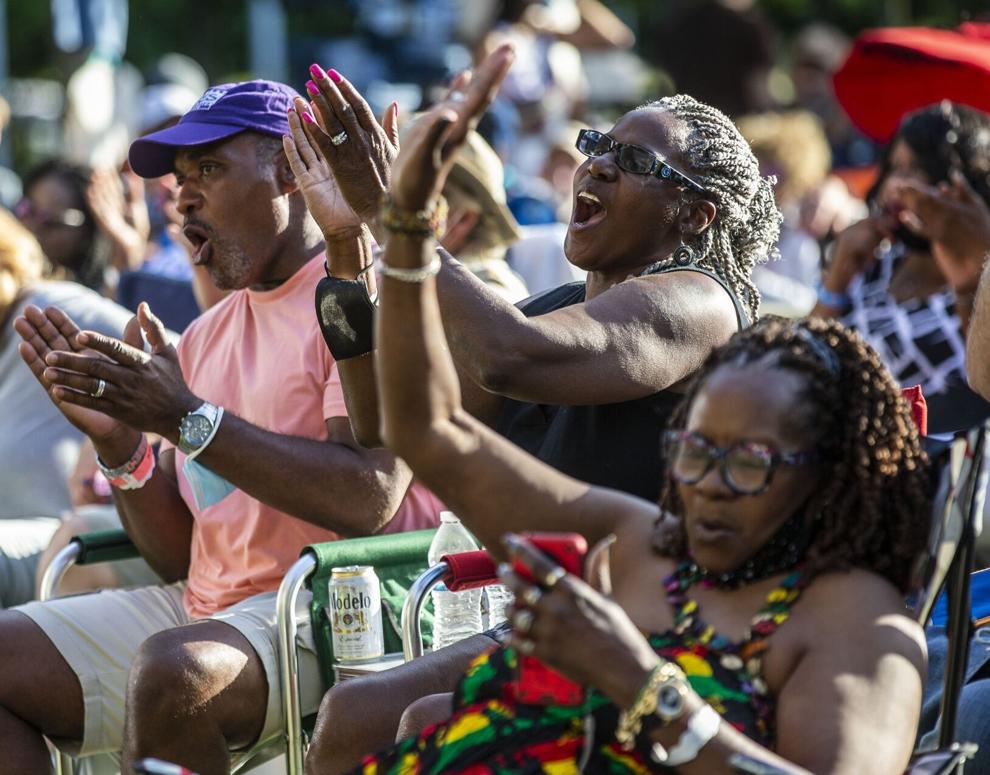 Reopening Blues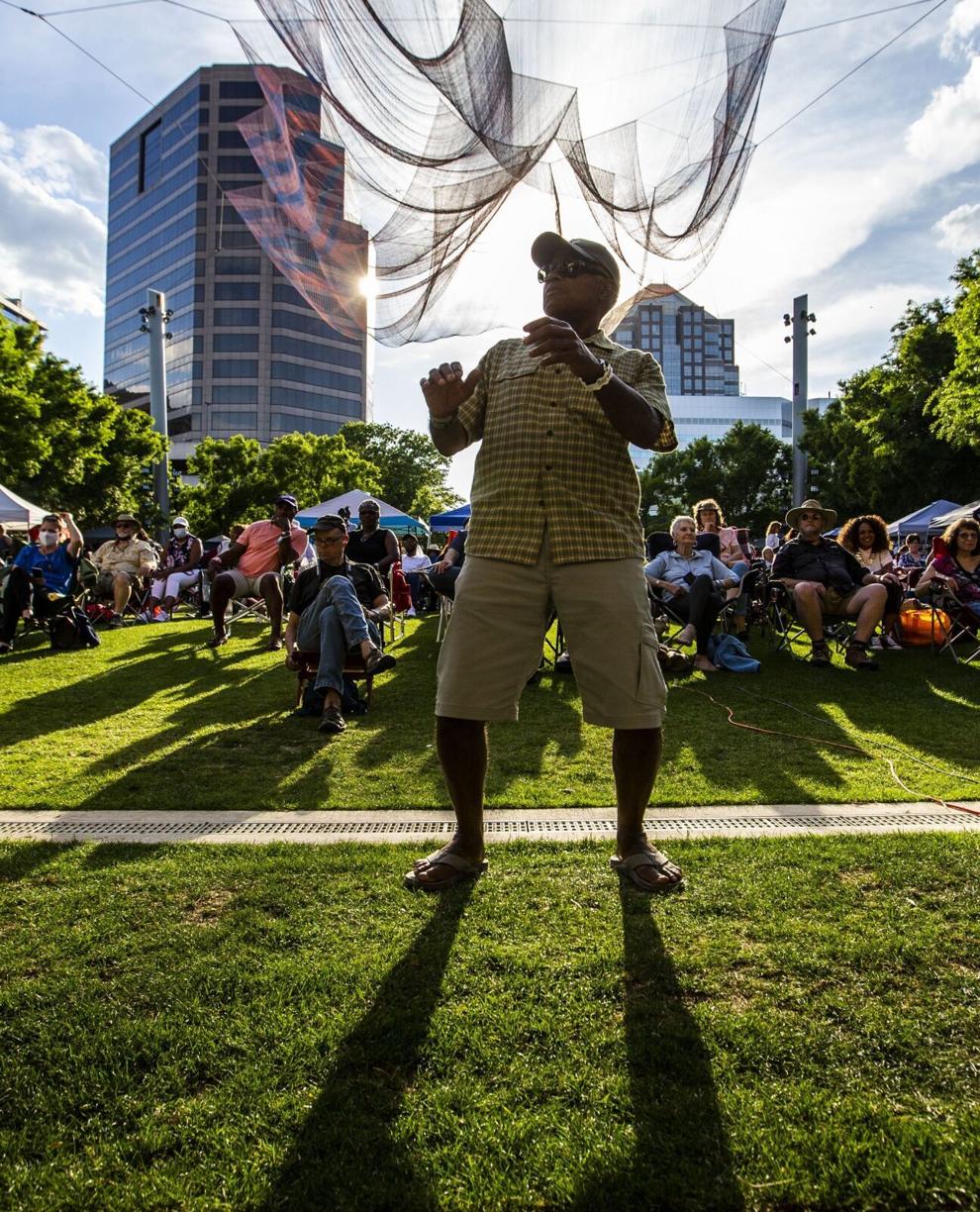 Reopening Blues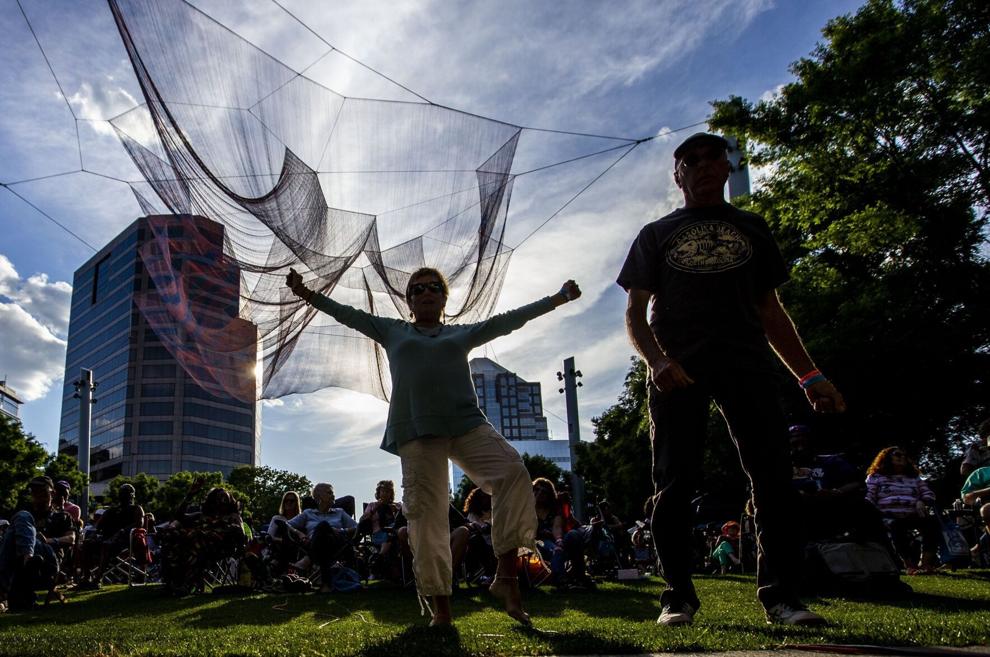 Reopening Blues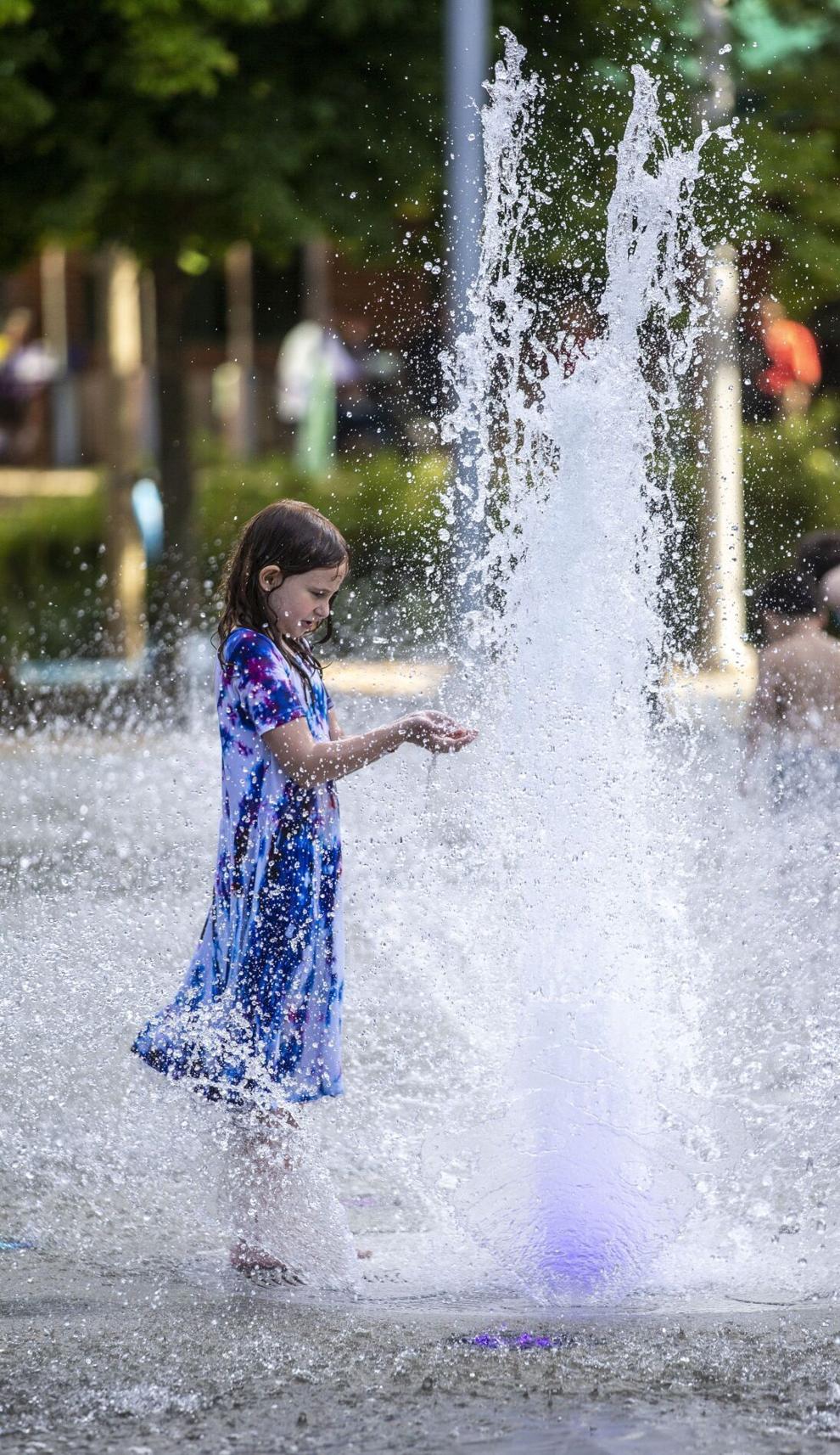 Reopening Blues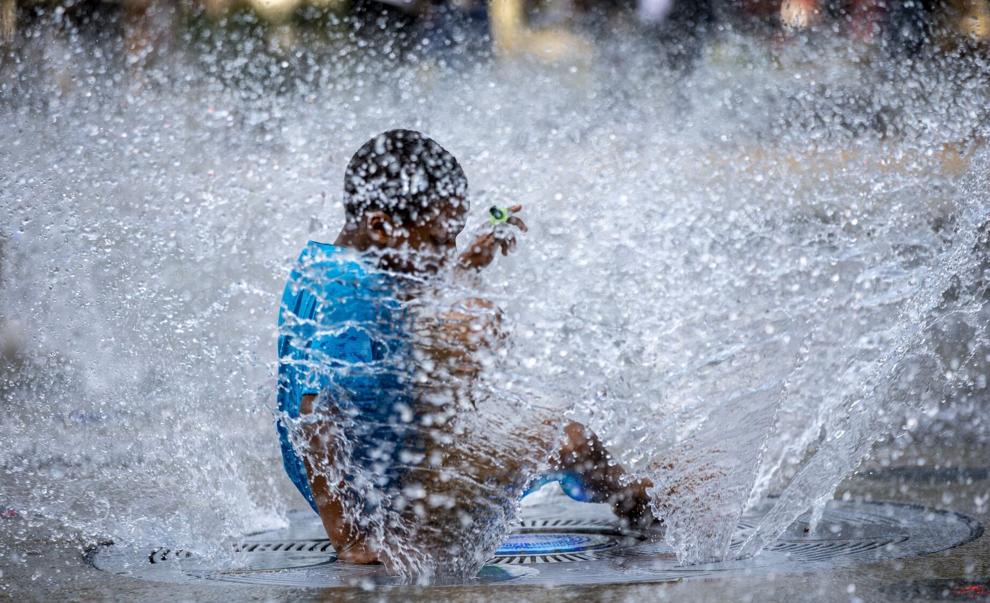 Reopening Blues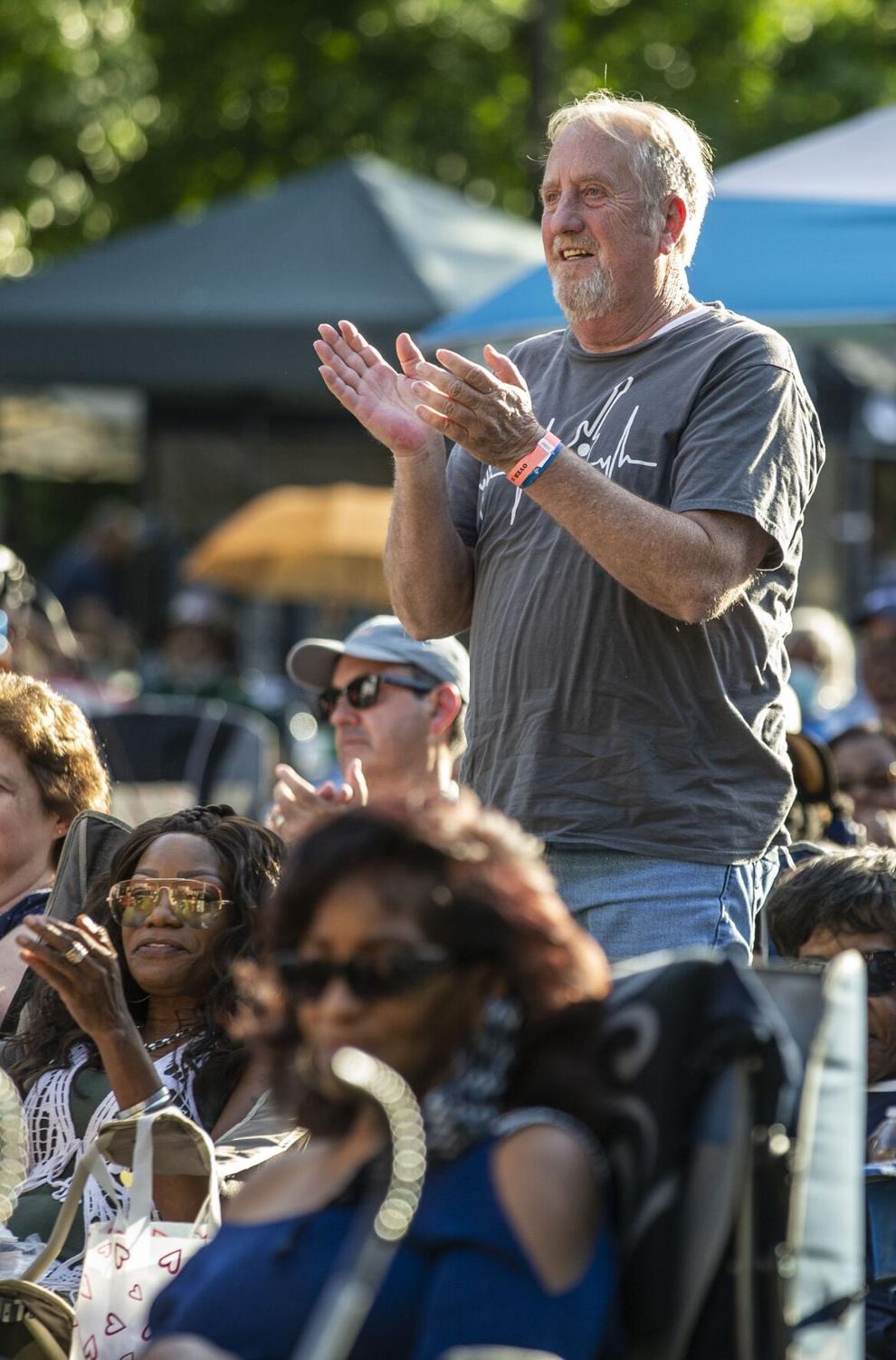 Reopening Blues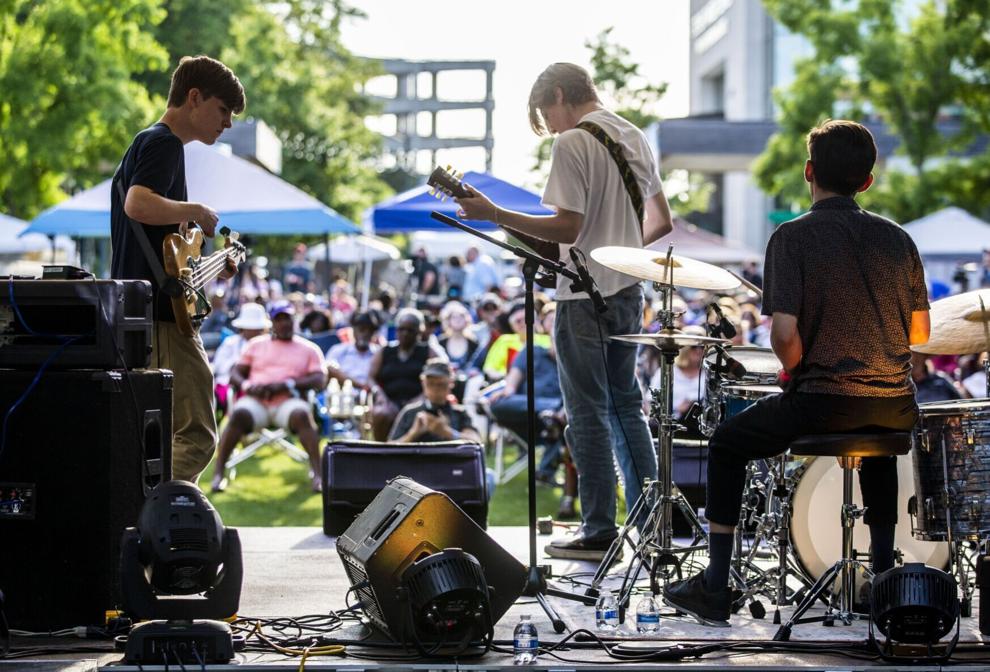 Reopening Blues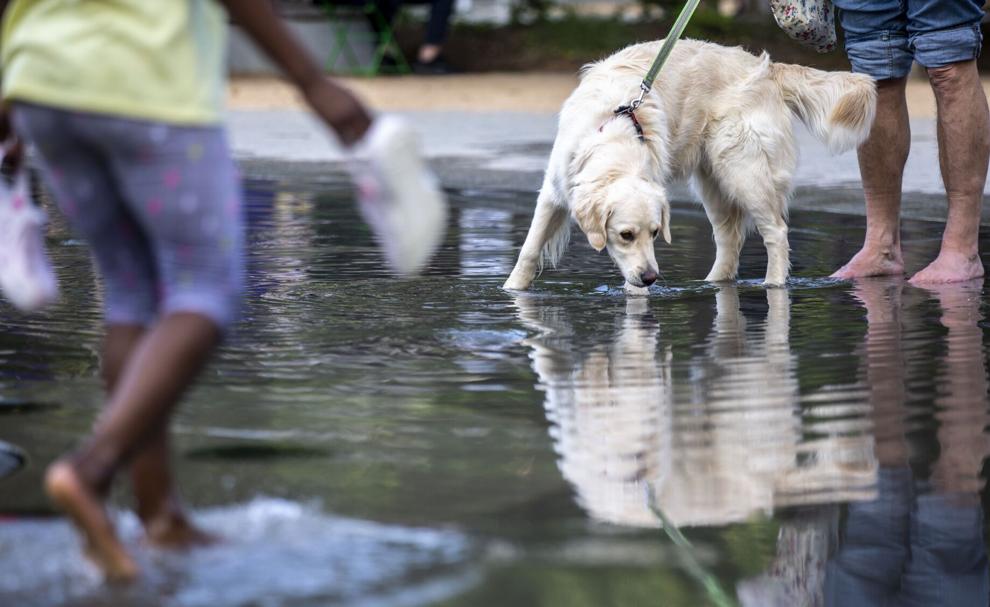 Reopening Blues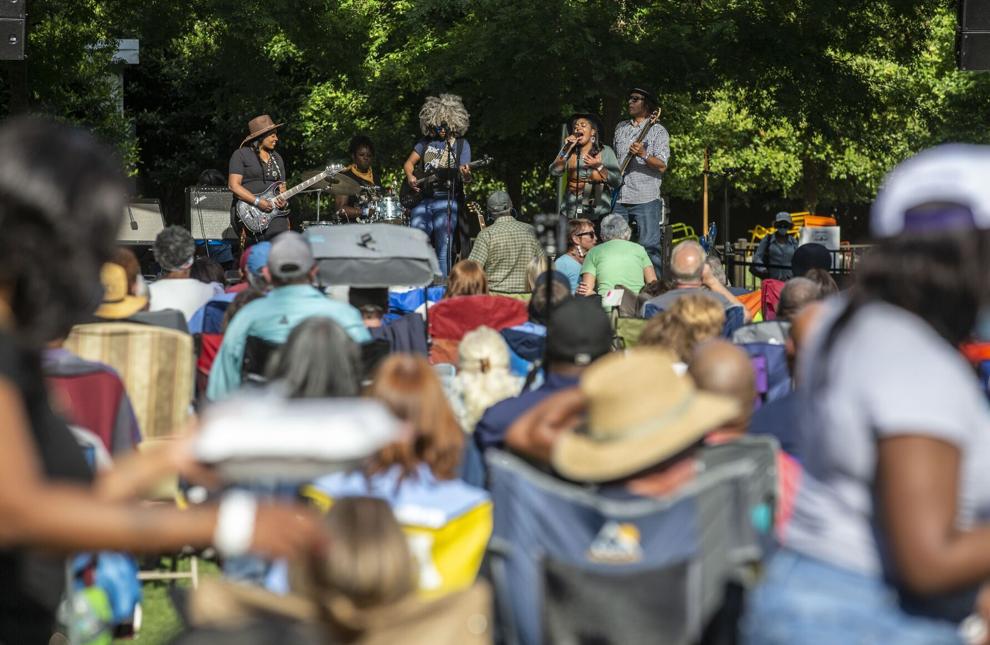 Reopening Blues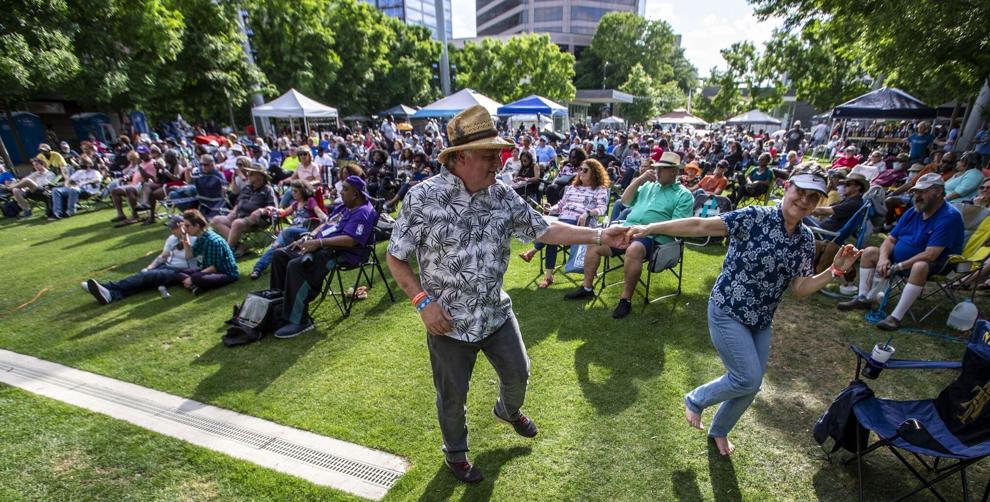 Reopening Blues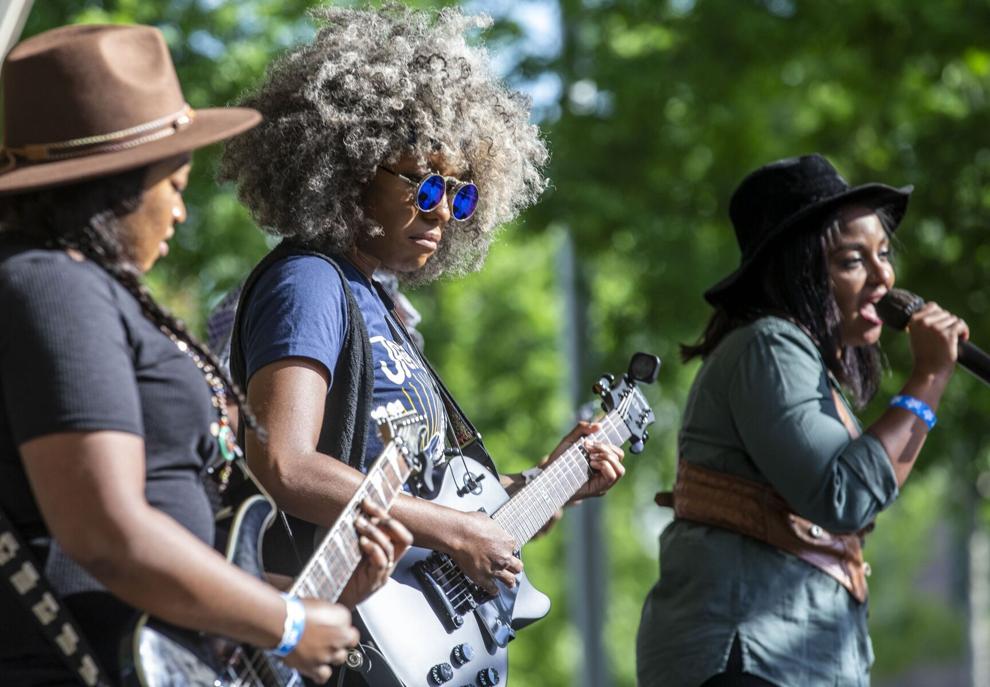 Contact Dawn DeCwikiel-Kane at 336-373-5204 and follow @dawndkaneNR on Twitter.