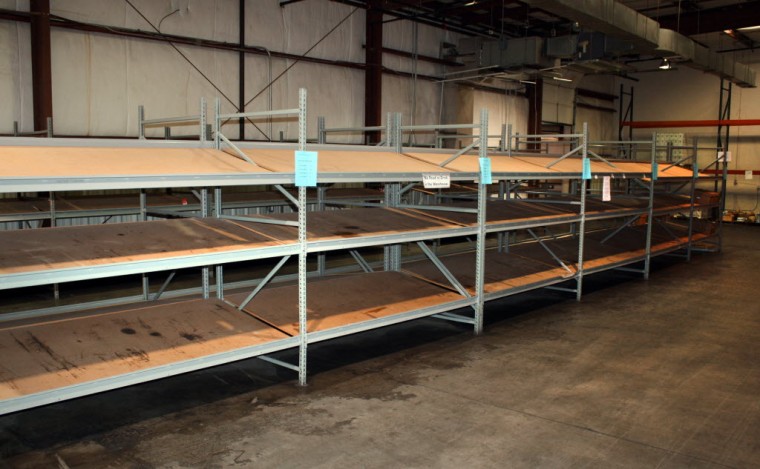 The greater Winston-Salem area was ranked the worst metro area in the United States in having families with children that had a hard time putting food on the table, according to a new study.
Nearly 35 percent of households with children in the Winston-Salem metropolitan statistical area said "yes" when asked whether there were times during the course of a year when they did not have enough money to buy food, according to the Food Research and Action Center's study. It was conducted last year and was based on a survey by the Gallup organization.
The Winston-Salem metropolitan statistical area includes Davie, Forsyth, Stokes and Yadkin counties.
The study — titled "Food Hardship in America 2010: Households with and without Children" — is part of a larger study released in March. In that study, 25 percent of people in the greater Winston-Salem area said "yes" to the question as it related to households without children, putting the metro area third nationwide.
The latest report focuses on households with children. It found that 40 of the largest metro areas nationwide had at least 25 percent of households that could not buy enough food for everyone in the home at some point during the past year. Every one of the 100 largest metro areas had 15 percent or more of such households with children.
The Orlando-Kissimmee metropolitan statistical area in Florida was ranked second, with a rate of 33.9 percent. The Lakeland-Winter Haven area of Florida was ranked third, with 33 percent.
Among the 25 worst metro areas nationwide, the Greensboro-High Point metropolitan statistical area was the only other region in North Carolina. It was ranked 17, with 28.4 percent.
In Winston-Salem, food-relief officials said the statistic was staggering.
"You say 'hunger' and people think of a child in a third-world country. They don't think of the person next door. … But it is the person next door," said Tammy Caudill, marketing manager at the Second Harvest Food Bank of Northwest N.C.
Numbers related to the food-assistance programs in the Winston-Salem/Forsyth County Schools support Caudill's observations.
More than half — 53.2 percent — of the 51,761 students in the school systems were receiving free or reduced-price lunches. In some schools, nearly all students were recipients. For example, in 13 of the 43 elementary schools, at least nine out of 10 students were receiving free or reduced-price lunches.
Several factors may have led to Winston-Salem's ranking, Caudill said.
More people need food assistance because of sustained unemployment and underemployment, she said. There are about 500,000 people statewide who could be eligible but have not applied for the federal food-assistance program formerly known Food Stamps, Caudill said, citing a study by the nonprofit Feeding America.
In addition, there have been substantial cuts in The Emergency Food Assistance Program, or TEFAP, which represents 38 percent of the food Second Harvest delivers, she said.
Though the local Second Harvest agency continues to get food through the federal TEFAP program, there are empty shelves at the warehouse, said Clyde Fitzgerald, the executive director for Second Harvest Food Bank.
"They've been empty since late last week," he said. "We have had a great daily need for food assistance, and a sharp decrease in supply due to no food-drive donations in several weeks and a marked decline in retail grocery store donations. When your supply goes down sharply and the demand is strong, that depletes supply in a heartbeat."
The local Second Harvest chapter delivers 27 tons of food a day to 18 counties from Alamance to Watauga, he said.
Supporting food-relief programs and creating jobs are key, Mayor Allen Joines said.
"I know the economy has hurt a lot of folks," Joines said. "The best thing we can do is to continue to push for economic revitalization of the area and create some more jobs for folks."