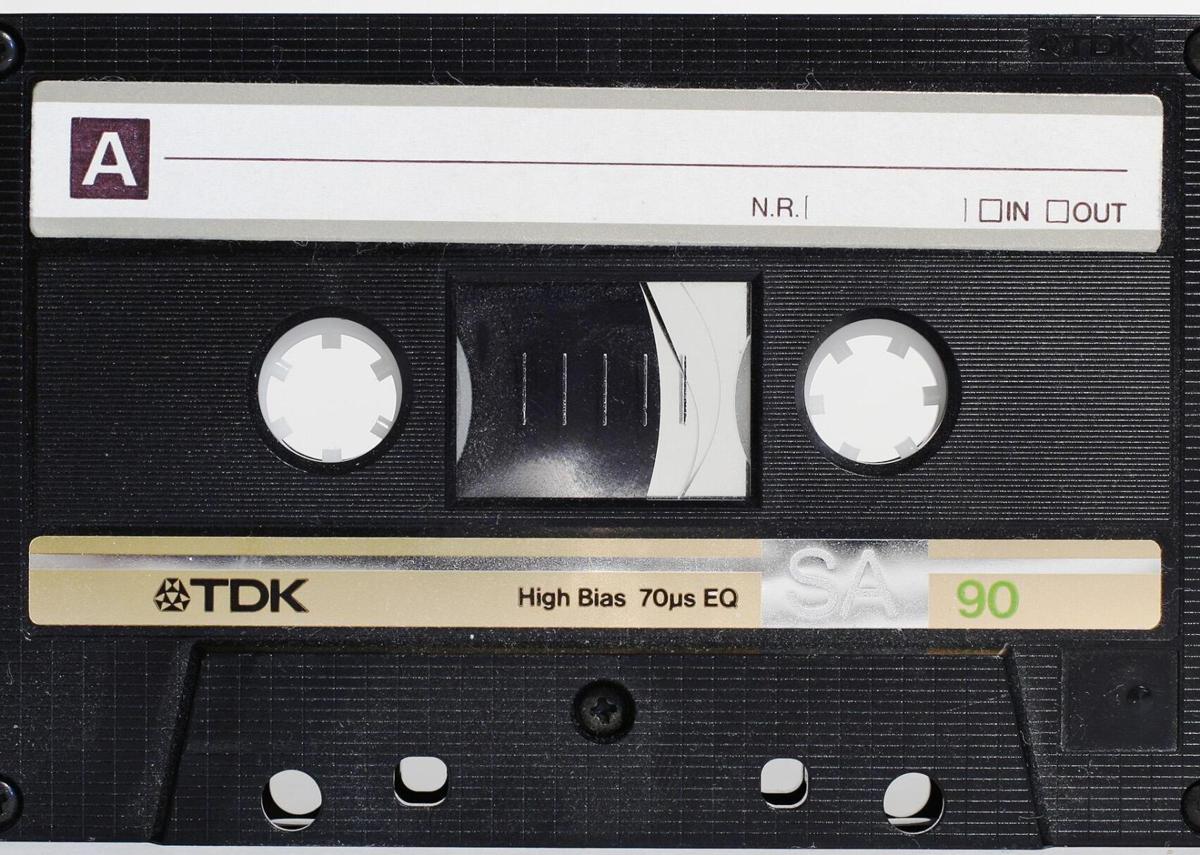 Q: My church has hundreds of used cassettes. Where and how are we to dispose of them? Trash or Recycle?
Answer: Helen Peplowski, the sustainability director for the City of Winston-Salem, said that "To my knowledge those need to be thrown in the regular trash, as cassettes are made up of a couple of different resin materials that can't be recycled with the other acceptable plastics of the curbside program," she said.
SAM found a company called GreenDisk in Issaquah, Washington. It recycles or destroys electronics, computer devices, VHS and audio tapes and other technological trash, for a price.
You can pack up 25 pounds of the trash in a box you provide and ship it to them for $14.95 per pound plus shipping. Other options are available.
GreenDisk subjects the tapes to a strong electromagnet and permanently deletes all the data on the tape. The tape is removed and destroyed. The plastic cases are consolidated are shipped to a regrinding facility and eventually become part of another product.
For more information about GreenDisk and a list of the items that it will take, go to www.greendisk.com.
Q: What is the date for the Grandfather Mountain games?
Answer: The Grandfather Mountain Highland Games and Gathering of the Clans will be held July 8-12. Officials said that all COVID-19 safety protocols in place at that time will be followed. Ticket and event information can be found at GMHG.org.
The Ardmore Art Walk will be held from 11 to 5 p.m. Saturday. It will take place on Elizabeth Avenue, Rosewood Avenue, Irving Street, Academy Street and Hawthorne Road in the historic Ardmore neighborhood.
Local artists will display and sell their handiwork, including handmade jewelry, pottery, clothing, prints and photography. Local musicians will provide live music.
Food trucks will be set up in the parking lot of Ardmore Baptist Church, 501 Miller St., Winston-Salem.
Face coverings must be worn and social distancing guidelines followed.
Upcoming shredding eventsFries Memorial Moravian Church, 251 N. Hawthorne Road, Winston Salem, will have Community Shred Day from 9 a.m. to noon Saturday. Shamrock Shredding will be shredding documents on-site in the church parking. Donations of $5 per file box or bag are requested. They will also be taking donations of non-perishable food for Sunnyside Ministry.
Mount Carmel United Methodist Church, 4265 Ebert Road, Winston-Salem, will have a shredding event provided by Shamrock Shredding from 9 a.m. to noon May 15. Proceeds will benefit the ongoing mission of the Kenya Well/Water Project to provide clean drinking water for the people of the Meru, Kenya community. A donation of $5 per box/bag is requested.
Pfafftown Baptist Church, 4336 Transou Road, Pfafftown, will have a shredding event from 9 a.m. to noon June 5. Donations will be accepted with proceeds going to local missions.
Hopewell Moravian Church will have a shredding event from 10 a.m. to 1 p.m. June 19 at the Griffith Volunteer Fire Department, 5190 Peters Creek Parkway, Winston-Salem. The cost will be $5 per bag or a donation.