Q: What can you tell me about those car warranties that I keep getting calls about?
Answer: SAM is guessing you've gotten calls saying your car warranty has expired and that you need to call a number immediately to sign up to protect your car.
Lechelle Yates, a spokeswoman for the Better Business Bureau of Central and Northwest North Carolina, said people should be leery of such calls — and warranties, which are often not what buyers are led to believe.
A third-party auto warranty, sometimes called a vehicle service contract, has no direct business relationship with your automaker. And the coverage is different than the manufacturer extended warranties that pay for repairs at your dealership.
"The BBB has warned consumers about the marketing tactics used by the third-party car warranty industry for more than a decade," she said.
The offers come in auto-dialed, pre-recorded phone calls, letters and postcards. They often contain phrases that are meant to cause a sense of urgency.
"Our records indicate that you have not contacted us to have your vehicle protection activated," a typical mailer reads. "This notice is to inform you that your (vehicle year and model) is in need of vehicle protection in order to ensure its continued safe operation. Please call us today at (toll-free number). By neglecting to activate your protection program you will be responsible for paying all repairs out of pocket."
The recipient of the call or mailer is given a deadline date to respond and is told "immediate response requested."
The bureau has some tips for people considering purchasing a vehicle service contract:
Research any business and its owners carefully before paying any money. Check the company's BBB Business Profile at BBB.org or by calling 888-996-3887.
Do not be pressured into making an immediate decision. Beware of any sales offer that requires you to buy now in order to qualify for the best rate.
Never give away any personal or credit card information over the phone or via email until you have read and agreed to the terms and conditions to a contract.
Beware of claims that you will receive "bumper-to-bumper" coverage on your vehicle. That does not necessarily mean that every problem will be covered. Look for conditions and disclaimers.
Read your manufacturer's warranty and contact your dealer or manufacturer to make sure you are not purchasing duplicate coverage.
Do the math. Sometimes the cost of a service contract may be more than the value of the vehicle.
The Federal Trade Commission also advises you to be skeptical of pitches for these types of warranties. The FTC says that they do not meet the criteria for a warranty as defined by federal law.
"A service contract may be arranged at any time and always costs extra; a warranty comes with a new car and is included in the purchase price. Used cars also may come with some type of warranty coverage," the FTC said.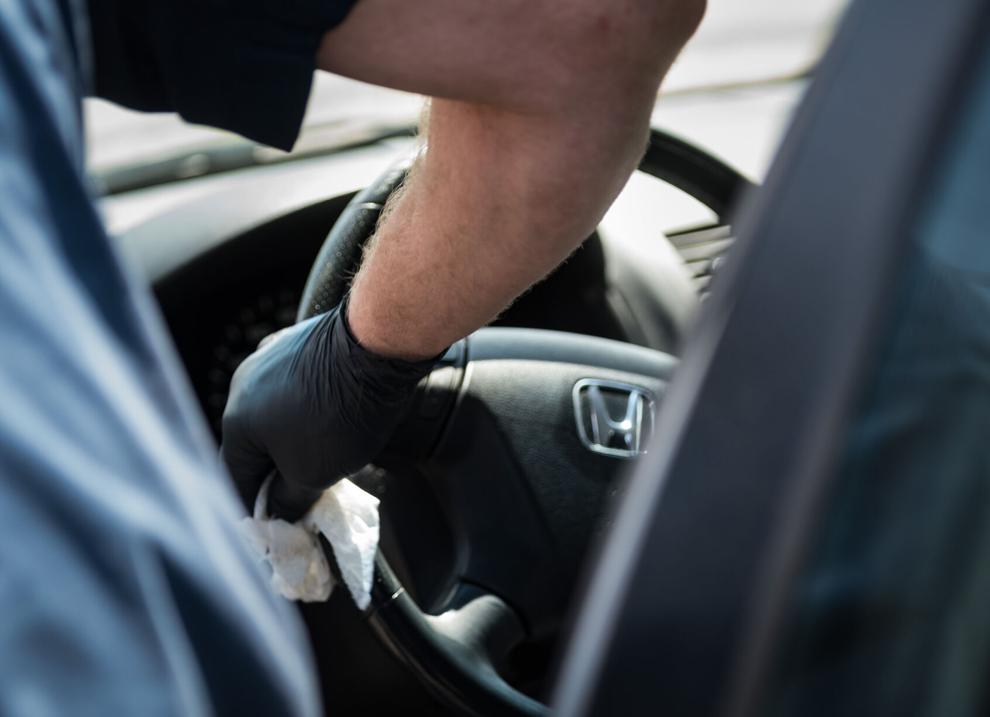 Sewer Rehabilitation Closures
Winston-Salem/Forsyth County Utilities will close Arbor Road between Forest Drive and Greenbrier Road weekdays from 9 a.m. to 4 p.m. beginning Monday. Work is scheduled to be completed Aug. 6. Only portions of the road will be closed at any given time to through traffic to minimize traffic disruption. Detours will be posted.
The work is part of the system-wide sewer rehabilitation project.