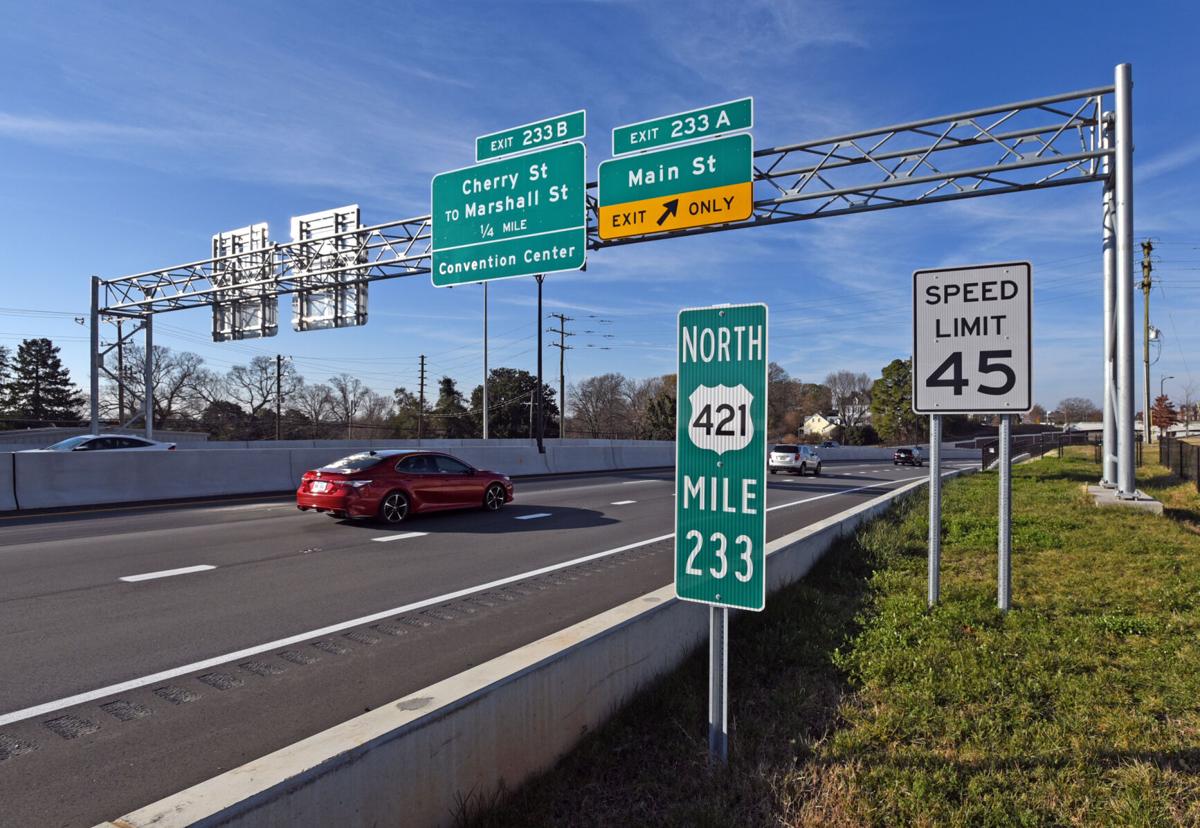 Q: Who cleans up Salem Parkway, from U.S. 52 to Silas Creek Parkway? The litter there gives the wrong impression to anyone passing through our beautiful city.
Answer: Litter is caused by lazy, thoughtless people who toss it out the window and forget about it. It's a never-ending problem.
According to the N.C. Department of Transportation's annual Litter Cleanup, Education/Prevention and Enforcement report for 2020, the DOT spent more than $11 million to clean up litter on the approximately 80,000 miles of roads in the state. Because of the pandemic, that is down from the more than $21 million spent in 2019.
The volunteers in the Adopt-A-Highway program picked-up 661,590 pounds of litter last year. The Sponsor-A-Highway program got 846,835 pounds and DOT workers picked-up 1,454,985 pounds of litter. Other volunteers reported cleaning up and additional 32,670 pounds of litter. That's almost three million pounds of litter.
Litter clean-up on Salem Parkway is a combined effort of the the city and the state DOT.
George Stilphen, the executive director of Keep Winston-Salem Beautiful, said that the city mows areas of the parkway.
"We understand the reader's concern about litter along Salem Parkway. This stretch of highway is handled by the NCDOT," Stilphen said.
"However, city crews do mow the grassy areas along the parkway every two weeks and pick up litter at those locations before mowing."
John Rhyne, NCDOT division maintenance engineer for Forsyth County, said the DOT and the city have an agreement.
"We have an agreement with the City of Winston-Salem to pick up trash on the sections of Salem Parkway (and other roads in the city) in sections where they mow," Rhyne said. "The sections where there is no grass (most of the recently rebuilt section) and nothing to mow are picked up by our sweeping contractor that sweeps about four times a year for us.
"We have a current sweeping request in to them and are waiting on them to respond. We will ride this section and see what all is out that there that needs to be address and reach out to the city for parts of it and touch base with our sweeping contractor.
"Unfortunately litter removal is a never-ending job and one in which we don't have enough resources to keep up with all the work, he said."
Stilphen also reminded people of NCDOT's Swat-A-Litterbug Program. It's an app you can download to your smartphone or you can report them from the Swat-A-Litterbug page on the NCDOT website and report people littering.
"They should get the license plate number, date, time and location of the incident," Stilphen said.
"The litterer will get a letter informing them that the incident is in fact illegal and if a law enforcement officer sees them doing it they could be charged a hefty fine. The litter can be as small as a cigarette butt."
Another way you can help fight litter is by getting a "Do Not Litter" specialty license plate. The plates cost $20 in addition to the regular license plate payment fee. A portion of the $20 fee from each plate sold will go to NCDOT to fight the litter battle.
Stilphen is looking for volunteers and groups to take part in the annual Big Sweep waterway clean-up. It will be held from 9 a.m. to noon Oct. 2. Volunteers will clean-up streams, streets, parks, schools and neighborhoods.