Q: Why are the street lights in Forsyth County being replaced with what looks to be black lights?
Answer: The lights weren't meant to be an ode to Prince.
Duke Energy is in the process of replacing old street light fixtures with more efficient LED lights.
Jimmy Flythe, the central region director of government and community relations for Duke Energy, said that "While the vast majority of our LED lighting performs very well in communities across the state, we have identified a small pocket of LED lights in our service that have turned from the standard white color to a deep purple color.
"The change in color is due to manufacturer defect that was recently identified and is being addressed. The defect causes the color of the light to gradually turn purple. The light otherwise continues to work.
"We believe that this issue affects several thousand lights across in central and western NC, as well as a few hundred lights in Eastern NC, Florida and the Midwest."
Duke is replacing the affected lights and asks that you report any purple lights you see to either www.duke-energy.com/customer-service/request-light-repair or call customer service at 800-777-9898. Duke said that there is not a safety issue with the lights and typically the lights are replaced within a few days of being reported.
The lights being replaced are still under warranty and Duke customers will not have to pay for the replacements.
Through Sept. 30 Duke said it had replaced 4,543 of the purple lights in the Carolinas region.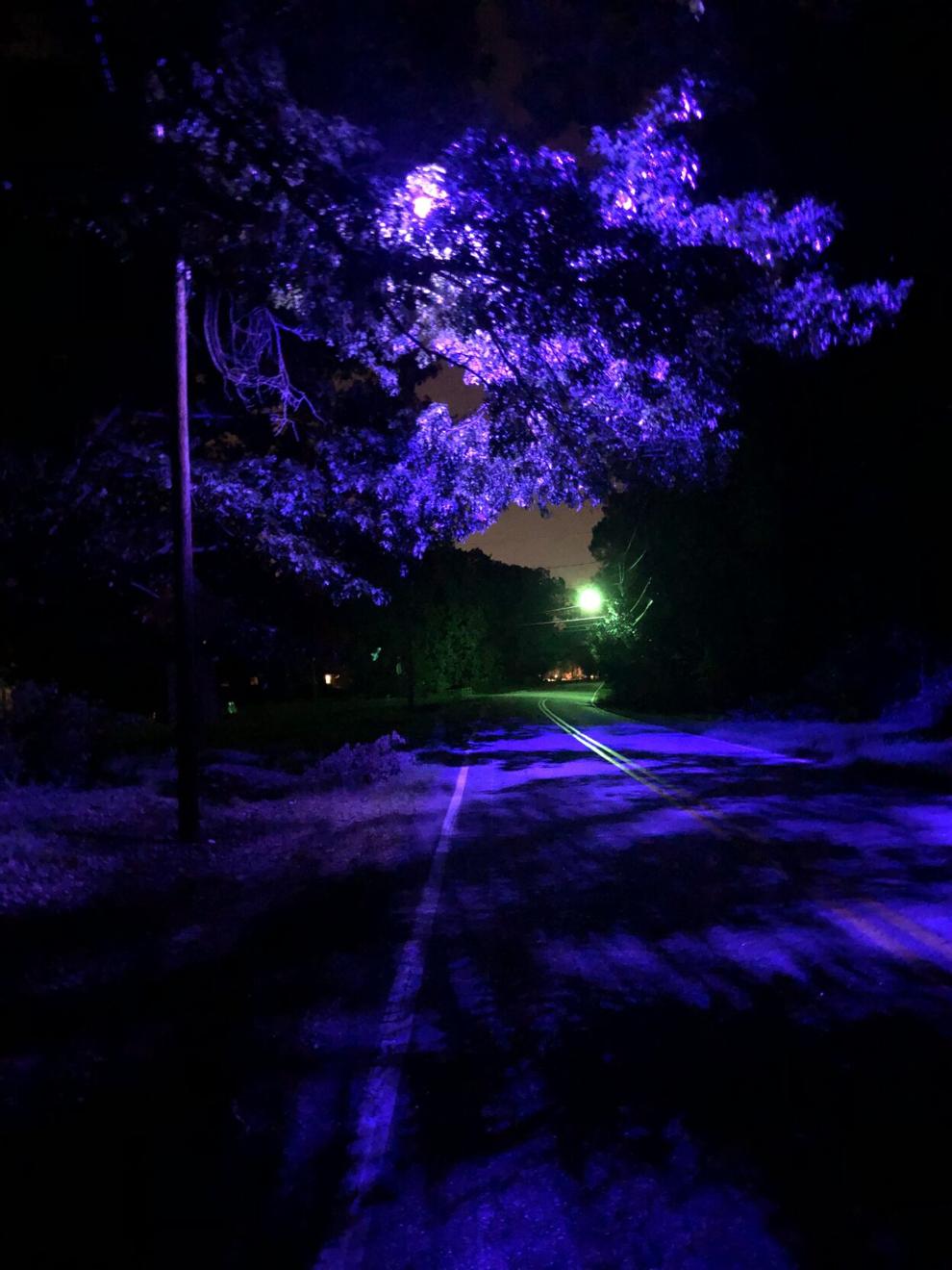 Q: Regarding the COVID-19 vaccine mandate and boosters, if an employee received the Johnson and Johnson vaccine in September, are they still considered fully vaccinated come January 4th? What about those who received the Pfizer and Moderna? If they were fully vaccinated last spring and it is recommended they get a booster, are they considered fully vaccinated?
Answer: "You are considered fully vaccinated if it has been at least two weeks after your single-dose vaccine or at least two weeks after the second dose of a two-dose vaccine series," Catie Armstrong, a spokeswoman for the N.C. Department of Health and Human Services.
"Booster doses do not change who is considered fully vaccinated."
For more information about the COVID-19 vaccinations, go to www.ncdhhs.gov, click on vaccines and click on frequently asked questions.
Grave marking ceremonyAt noon Saturday, Nov. 13, St. Philips Moravian and the Salem Congregation will be placing new markers on previously unmarked graves in the St. Philips Moravian Graveyard, Section 2, also referred to as the Second African-American Graveyard, near the intersection of Cemetery Street and Salem Avenue. The ceremony will be led by the Rev. John Jackman and other elders.
St. Philips is the African and African-American Moravian congregation. It was organized in Salem in 1822 among a mostly enslaved population.
St. Philips is one of the oldest Black congregations in the United States. It is the only historic African-American Moravian congregation in the United States.
Thank you
C.B. wanted to thank the generous person who paid for her purchase recently at the Sam's Club on East Hanes Mall Boulevard.