Jeff Johnson of Winston-Salem was driving on U.S. 52 North toward Pilot Mountain Thursday with his two sons when he saw a burning car in the southbound lanes of the highway.
A crash involving eight vehicles had just happened at 2:43 p.m. on U.S. 52 South near Martin Luther King Drive, Winston-Salem police said. 
Johnson, 46, a triage nurse at Wake Forest Baptist Medical Center, said he saw the crash's immediate aftermath and quickly pulled over. He then jumped over the highway's dividing median and ran toward the crash.
He joined three other men to pull a woman out of the burning car, which had been hit in the back by a tractor-trailer, said Johnson, who has also worked as an emergency-room nurse at Wake Forest Baptist.
"When I ran up to the car, I heard her screaming for help," Johnson said of the woman. "All we saw were hands coming out of the car. It took all of us to pull her out of that small window.
"We were able to pull out her at the last minute," said Johnson. "Another 35 seconds, and that car would have completely engulfed in flames. She was pretty distraught, and understandably so."
After Johnson and the other men rescued the woman, emergency-medical technicians quickly treated her, put her in an ambulance and took her to a local hospital, Johnson said. During the chaotic scene at the crash site, he and other men didn't get the woman's name, and they didn't identify themselves to each other.
"I didn't do it alone," Johnson said. "There were three other guys. Thank God they were there.
"I wish I knew their names," said Johnson, who has worked as a nurse at Wake Forest Baptist for 15 years and also works part-time as an emergency-room nurse at Hugh Chatham Memorial Hospital in Elkin. "I shook their hands at the scene."
The rescued woman and seven other people sustained non-life-threatening injuries and were taken to a local hospital, police Lt. Todd Hart said. The car's fire burned the woman's clothes. Johnson said.
"My prayers go out to her and her family," Johnson said. "I hope she makes a speedy recovery."
As a nurse, "I have seen plenty of burns, (and) plenty of trauma," Johnson said. "But that's the first time that it occurred right in front of me." 
On the Journal's Facebook page, one reader shared a photo of the woman's vehicle in flames.
The crash happened when a tractor-trailer going south on the highway struck one vehicle, kept moving and struck a number of other vehicles, Hart said. The driver of the tractor-trailer eventually stopped, Hart said.
The tractor-trailer's impact with the woman's car crushed the rear section of that vehicle, Johnson said.
The woman's car was burning in the middle of U.S. 52 South, he said, and no drivers were able to travel by that wreckage. When city firefighters arrived, they quickly put out the car's fire, Johnson said.
"I think of myself as a person in the right place and the right time," Johnson said. "There was a person in need." 
"If didn't stop where there was somebody alive in a car engulfed in flames, I would have been haunted by that," Johnson said. "I had to try. I don't think of myself as a hero. I was just trying to help another person. I had to do something."
The N.C. Department of Transportation said that the crash closed all southbound lanes on U.S. 52 near mile marker 110 — Martin Luther King Jr. Drive. It also closed the left and center lanes on northbound U.S. 52.
All the lanes were reopened by about 6:40 p.m, police said.
Officers are investigating the crash, Hart said.
Southbound U.S. 52 Multi-Vehicle Crash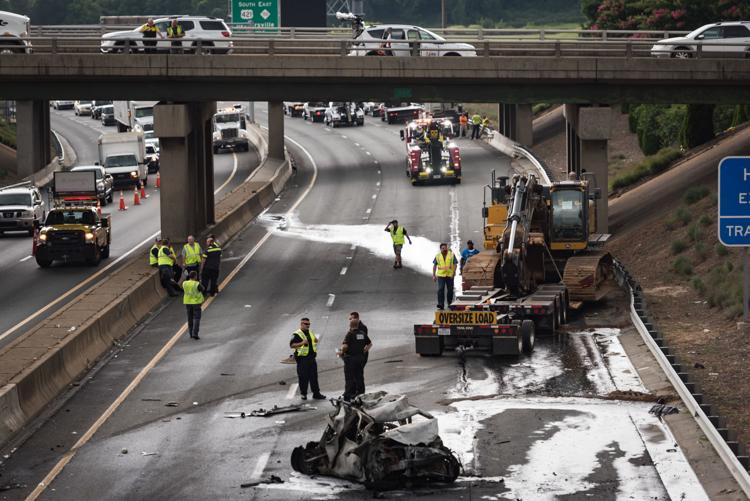 Southbound U.S. 52 Multi-Vehicle Crash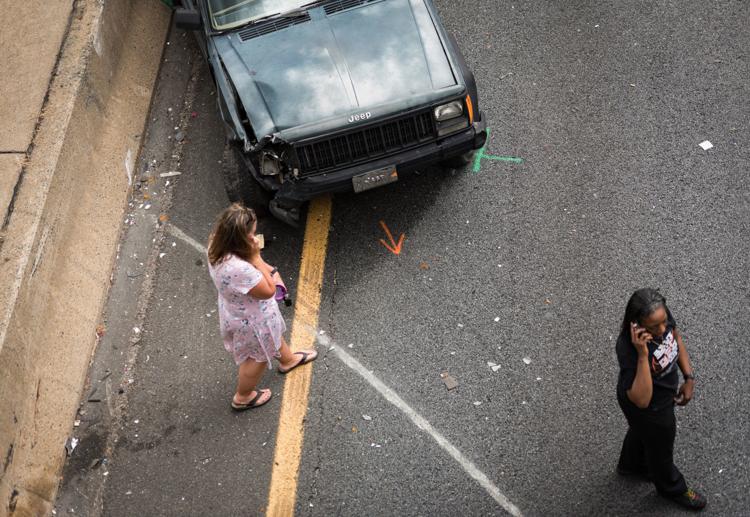 Southbound U.S. 52 Multi-Vehicle Crash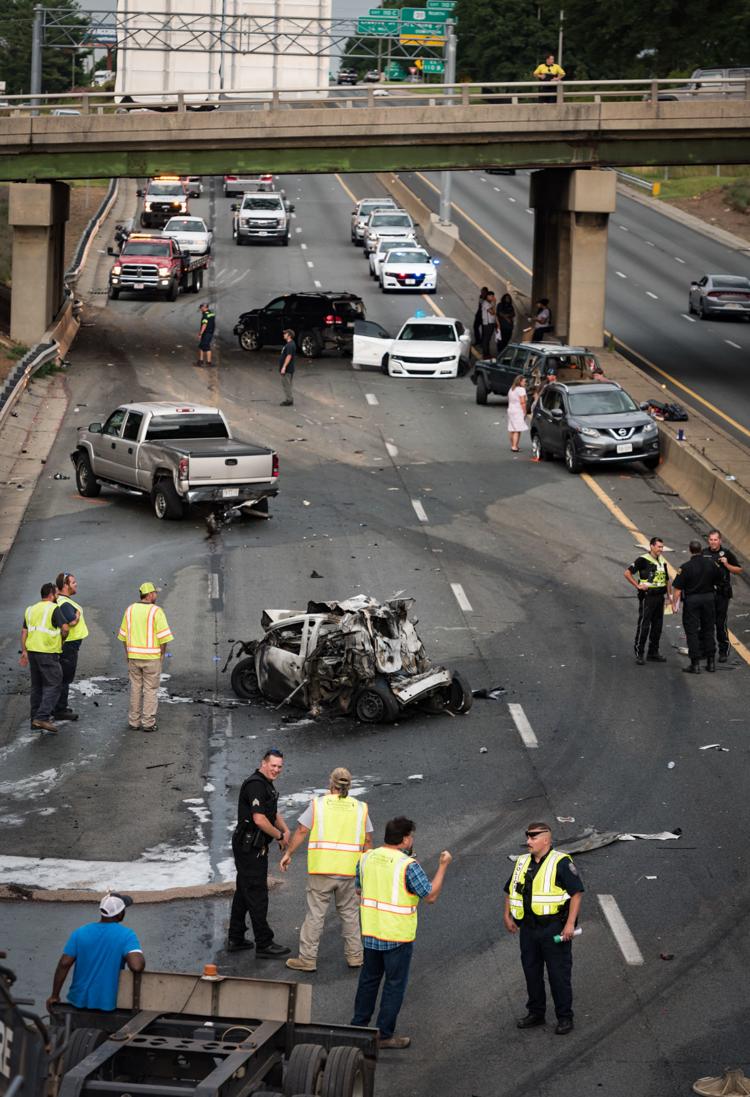 Southbound U.S. 52 Multi-Vehicle Crash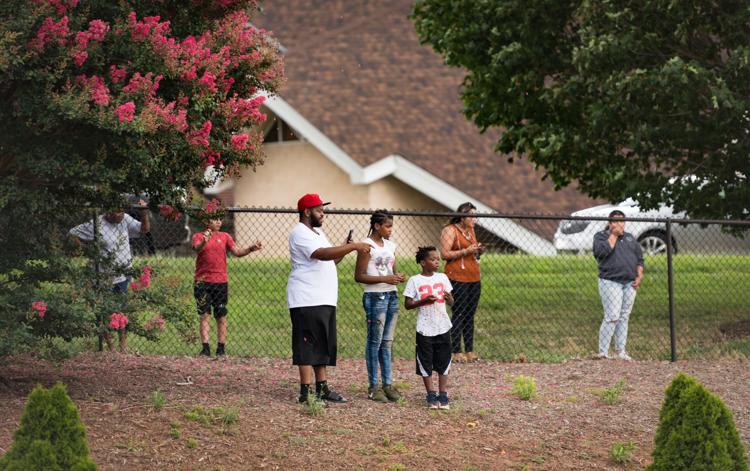 Southbound U.S. 52 Multi-Vehicle Crash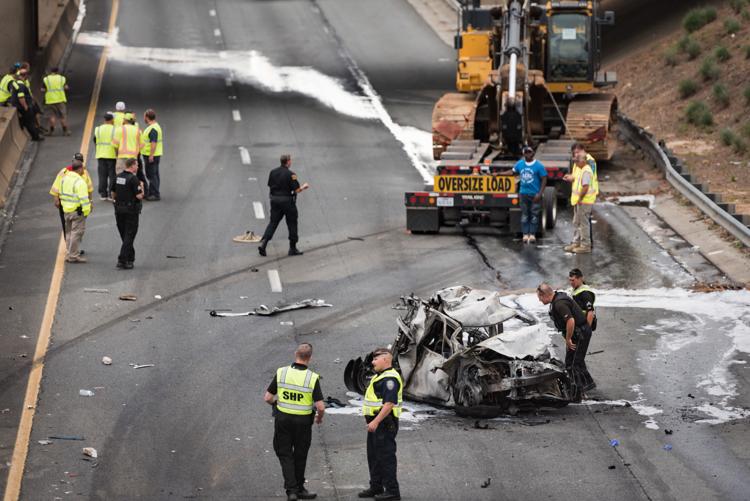 Southbound U.S. 52 Multi-Vehicle Crash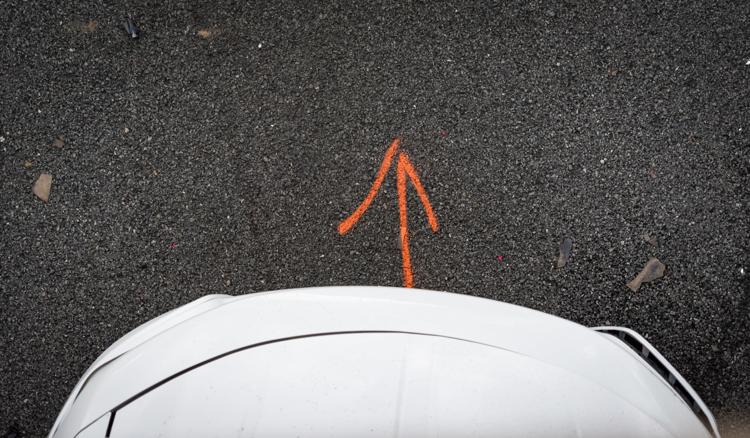 Southbound U.S. 52 Multi-Vehicle Crash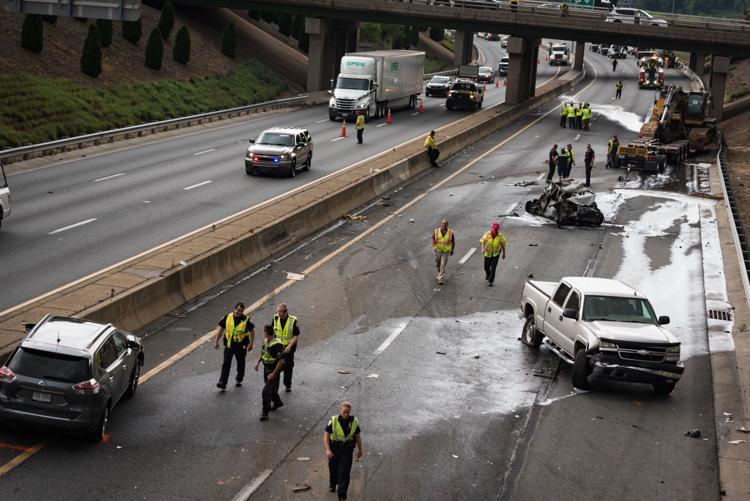 Southbound U.S. 52 Multi-Vehicle Crash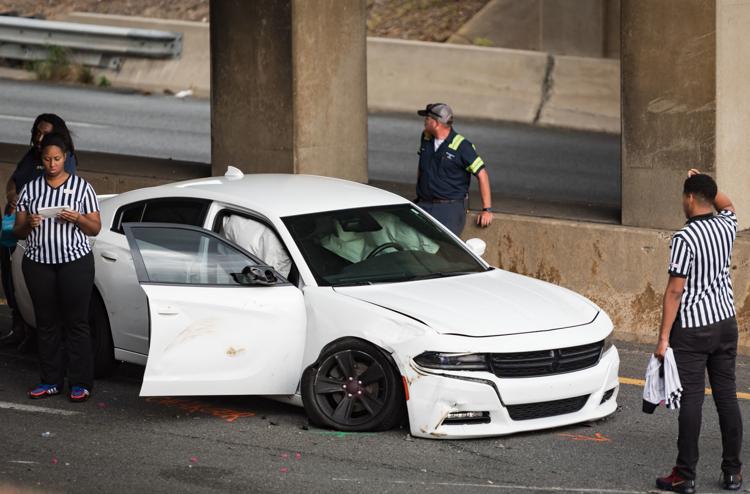 Southbound U.S. 52 Multi-Vehicle Crash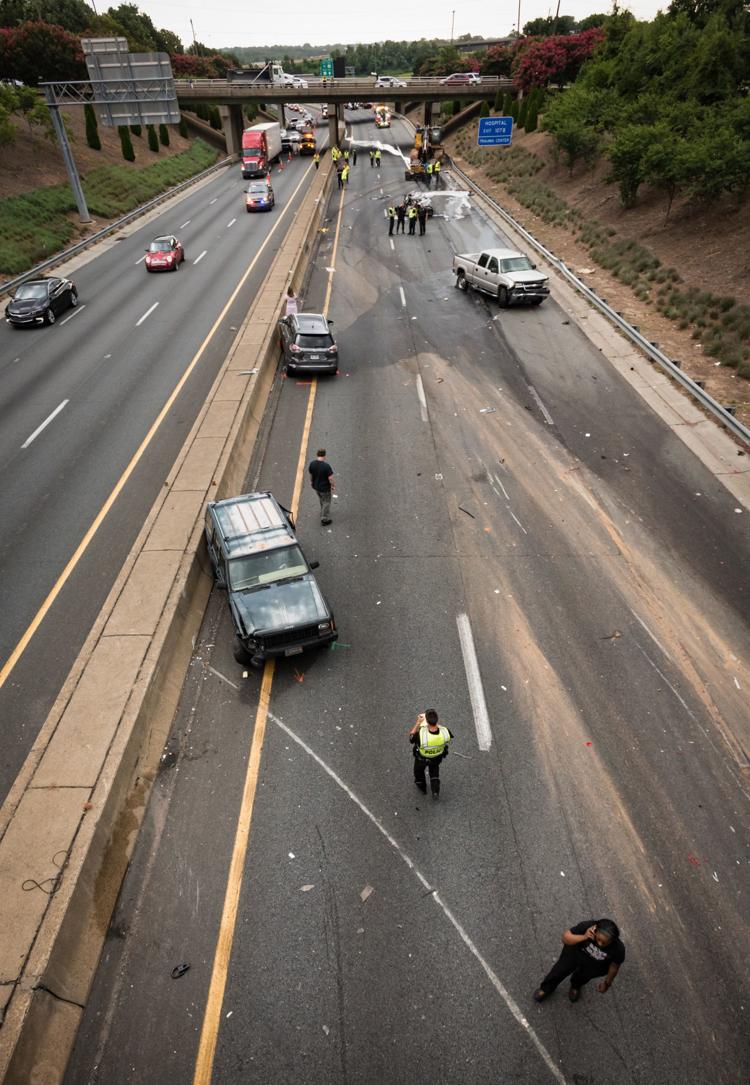 Southbound U.S. 52 Multi-Vehicle Crash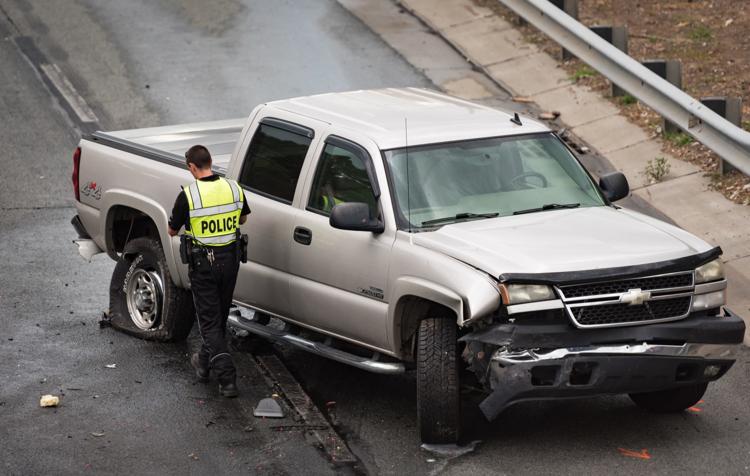 Southbound U.S. 52 Multi-Vehicle Crash