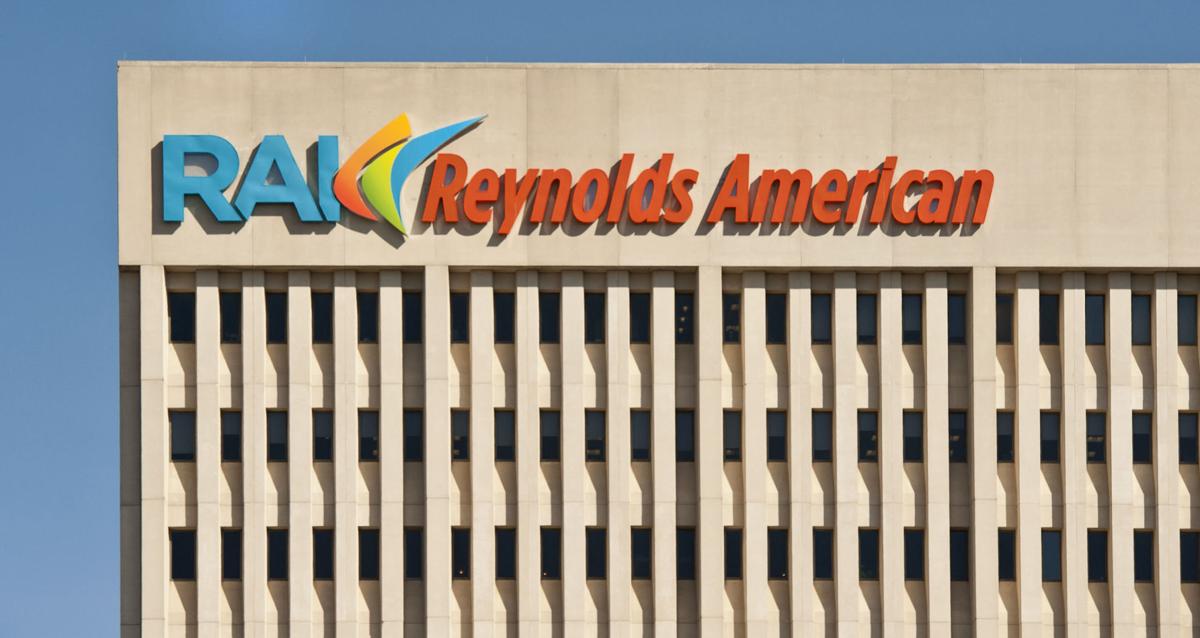 British American Tobacco Plc announced Thursday another executive-management transition, this time the appointment of Luc Jobin as chairman, effective April 28.
BAT is the world's largest publicly traded tobacco manufacturer. Reynolds, its largest global subsidiary, has about 2,500 employees in Forsyth County.
Jobin will succeed Richard Burrows, who will retire after 11½ years as chairman. Jobin becomes chairman designee March 1.
Sky News reported in April 2019 that Burrows may be leaving because of a recent London regulatory change in which board members lose their independent status after serving more than nine years.
The Jobin appointment completes a pivotal three-prong executive-management change over the past 1½ years.
On Sept. 1, Guy Meldrum succeeded Ricardo Oberlander as Reynolds' chief executive.
Meanwhile, Jack Bowles became BAT's chief executive in April 2019, succeeding Nicandro Durante.
The company said the chairman transition is part of "accelerating the delivery of its transformation strategy toward 'A Better Tomorrow' (initiative)."
"The board unanimously concluded that Jobin's experience of enterprise transformation, extensive North American knowledge and cross-industry credentials make him the right candidate to lead the board. His passion for shaping sustainable businesses aligns strongly with the BAT culture and ethos."
Jobin has a second Triad corporate link, serving on the Gildan Activewear Inc. board of directors. He previously served as president and chief executive of Canadian National Railway Co., as well as chief executive of Imperial Tobacco Canada from 2003 to 2005.
"The board was clear that it was looking for a candidate with energy and personality to lead while BAT embraces the strategic opportunities of our corporate transformation," senior independent board director Dimitri Panayotopoulos said.
(Luc's) significant North American experience and his track record in consumer and customer businesses, set against a strong list of external and internal candidates, made Luc the ideal candidate."
Burrows said that "I am sure that BAT will go from strength to strength with Luc as chairman and Jack Bowles as chief executive."
Stephen Pope, managing principal with London-based Spotlight Ideas, said Thursday the BAT chairman transition "sends a message that the next strategic plan has to be built around capturing a wide range of heterogeneous potential customers."
"The nature of the industry is such that BAT need an executive that has a proven track record in managing large-scale processes of change in a challenging environment.
"The critical point we need to watch for in 2021 and onward is if this is a smooth continuity, or just a series of stochastic strategic/tactical knee jerk, reactionary remedies."
Oberlander served as chief executive for 2½ years. BAT said Oberlander stepped down "in order to pursue other opportunities."
Oberlander took over as Reynolds' chief executive in January 2018, becoming the first non-U.S. official to run the manufacturer. He replaced Debra Crew, who had been in the job for a year overall and for just five months following BAT's taking full ownership of the company on July 25, 2017.
Oberlander's departure also represented the sixth chief executive change at Reynolds since its July 2004 purchase of Brown & Williamson Tobacco Corp. that led to the formation of Reynolds American as the holding company.
Pope said in August that the Reynolds chief executive transition represents "an example of being able to use the current COVID-19 conditions to undertake a spot of corporate cleaning."
"We have been living through an era of unprecedented challenges facing the tobacco industry, and amid lockdown there are many once loyal smokers that have re-evaluated their household budget and lifestyle.
"To counter this trend, new strategic thinking is required and a new face out front (at Reynolds) may be just what is required," Pope said.
Get local news delivered to your inbox!
Subscribe to our Daily Headlines newsletter.