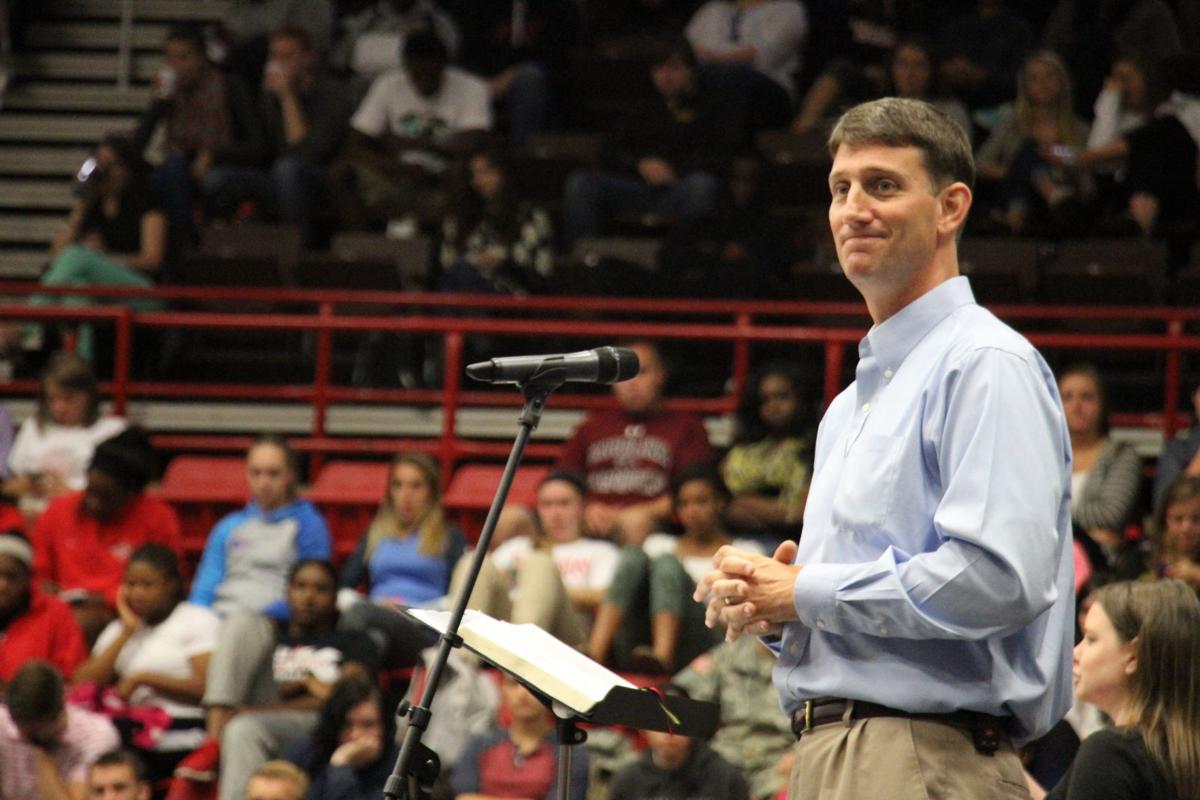 The Rev. Billy Graham may have been larger than life for many, but for Jonathan Lotz, he was "granddaddy," someone Lotz saw on holidays and summers.
"He was the same man in public as he was in private," Lotz said of his grandfather. "He was warm, gracious and full of humility."
Lotz, 48, is the son of Graham's daughter Anne Graham Lotz. He lives in Mocksville and manages a Chick-fil-A in Clemmons, though he is also an ordained minister.
Graham died on Wednesday at his home in Montreat at age 99. A procession will be held from Asheville to Charlotte on Saturday, before his body will lie in the U.S. Capitol Rotunda from Wednesday through Thursday. A funeral will be held for Graham on March 2 in Charlotte.
"I cried when I got the news," Lotz said. "I was sad, but I'm glad he's no longer suffering. His last breath on earth was his first breath in heaven."
Lotz recalled the biggest impact Graham had on his life — a day that led him to accept Jesus as his savior. Lotz was 8 years old and at home in Raleigh, watching his grandfather hosting a crusade on TV.
"I heard God loved me, and my relationship with sin was broken," Lotz said.
He said that even at 8 years old, he was a troublemaker, doing such things as pulling on his sister's pigtails. "I took to sin like a duck to water," he recalled.
"That night, I asked Jesus to come into my heart and he changed my life," Lotz said.
As an adult, Lotz would work for Graham, from 1994 to 2002, doing preliminary work for Graham's crusades, Lotz said.
"I lived all over the country, and went to Amsterdam and Moscow," he said. "I would live in a city for a year before a stadium event. My work would end as his began to preach the gospel."
Lotz saw little of Graham during that time, getting to occasionally dine together when Graham would arrive in the cities before he would hold a crusade.
He instead saw Graham every Thanksgiving, Christmas and summer, Lotz said. He learned valuable lessons from his grandfather.
"I want people to know Jesus. That's what my granddaddy had communicated to me," Lotz said. "He tore down barriers between blacks and whites. He said that it's a religion for all people; he had a heart for the people. That's what I desire to do as well."
He said Graham had a passion for what he did, but harbored misgivings about something, as well.
"He had a heart for people, but he had a regret he didn't spend more time at home," Lotz said.
Graham's wife, Ruth, was often alone for months at a time while Graham was preaching, leaving her to raise the children.
Lotz moved on to other careers when Graham stopped traveling for his crusades, he said. He found employment with other Christian-based work, including the Fellowship of Christian Athletes and with a ministry in Africa, before moving to the Triad, where his wife, Jenny, is from. He began working with with Chick-fil-A in 2012 and said he loves his job.
"I get to serve and encourage people, and it's closed on Sundays," he said.
On his day off, Lotz, who is an ordained minister, fills pulpits wherever he's needed, mostly in the Southeast.
Locations have included YMCA events, high school assemblies and Bible events.
He said he's glad he's gotten so much inspiration from a great man in his family.
He plans to be in Asheville for the processional this weekend and in Charlotte for the funeral services with his family next week. Lotz was with his mother and sisters on Wednesday.
"There is joy knowing my granddaddy is in heaven, but the pain is knowing we're not there yet. There will be the first birthday, the first Christmas without him. That's part of being human," Lotz said. "I know I will be with my granddaddy. He's there with Jesus. We'll be together again, cheerfully rejoicing."