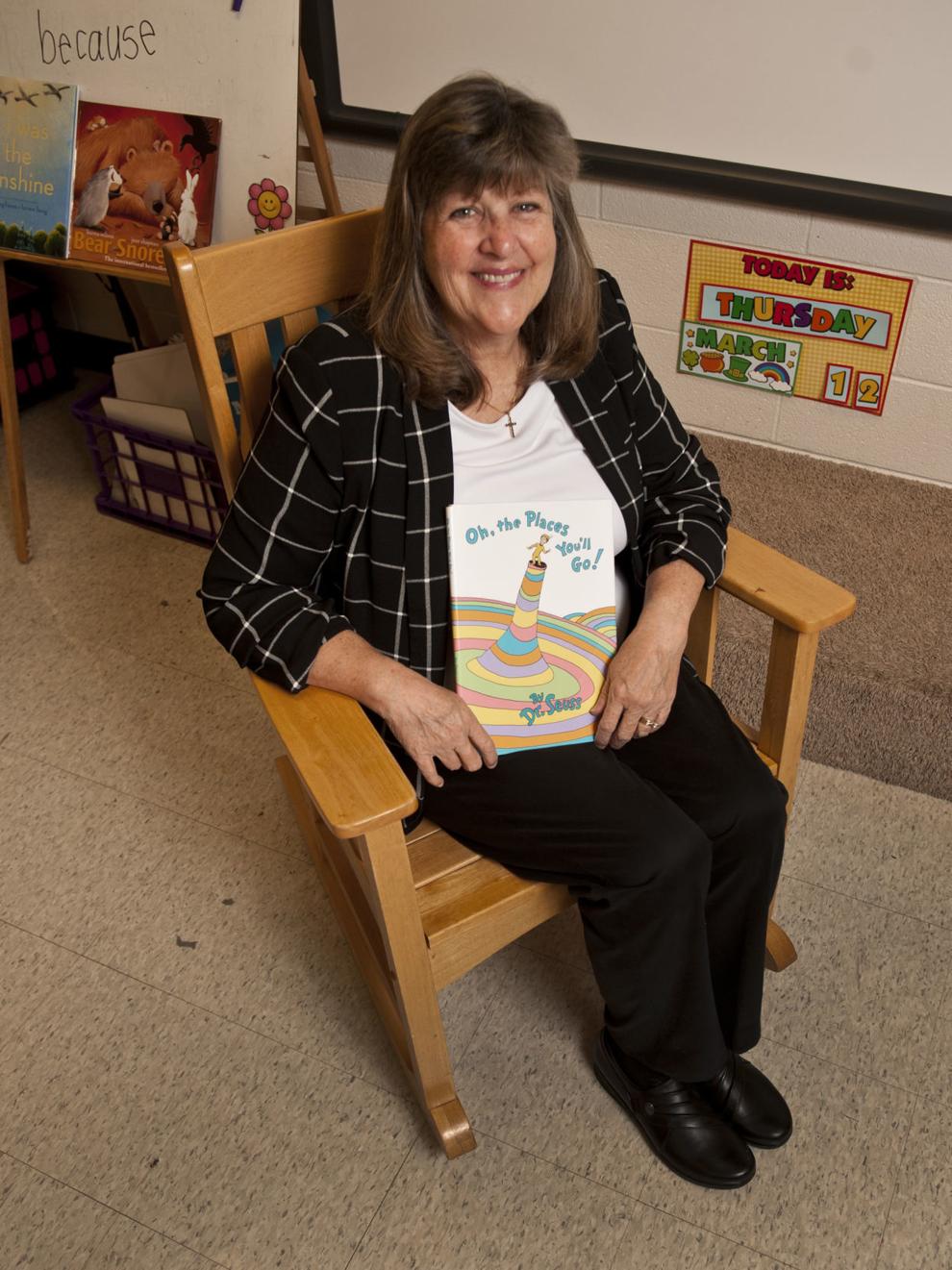 Barbara Kibler was devastated when Gov. Roy Cooper announced last month that schools would remain closed for the rest of the school year.
"I had to be alone and grieve. It took me a good 24 hours before I could talk about it," Kibler said. "I love my class this year."
A kindergarten teacher at Whitaker Elementary School, Kibler will retire on Aug. 1 after a 42-year career that also included stints at Salem Baptist Day School, Calvary Baptist Day School, Ward Elementary, Clemmons Elementary and Kimmel Farm Elementary.
For kindergarten teachers, this time of year is especially gratifying, she said.
"Right now, from March to June, is the sweet spot in kindergarten. All the things you've been teaching them, the reading, the writing is coming together," she said. "And they're so excited and proud of what they are doing."
Though Kibler has been Facetiming her students, she missed seeing them. Last week, she and her daughter delivered pinwheels and a treat bag to each of her student's homes. The children came to their doors and waved, keeping the required six-foot separation.
"There was nothing like seeing those babies," Kibler said. "It was the best thing in the world for me."
It's fitting that Kibler spent most of her career in kindergarten classes. That's where she first fell in love with learning. Her kindergarten teacher's name was Miss Barbie, which was Kibler's nickname.
For awhile, she worked part-time in group reservations at US Air. It wasn't a bad job, Kibler said, but it didn't inspire her.
"I'm not a behind-the-desk kind of person," she said. "I've always known that. Sitting behind a computer all day is torturous to me. There's joy in teaching and seeing children learn."
Kibler was involved in a professional development program called "The Power of Kindergarten" that impacted the way she taught. It introduced ways of educating children through intentional play.
For example, playing with blocks became an avenue to teach kids about two- and three-dimensional shapes.
One of the constants in Kibler's classroom through the years was a series of lessons based on "The Snowy Day" by Ezra Jack Keats. It's a picture book about an African-American boy exploring his neighborhood after a snowfall.
Kibler would teach the children how to make snow, talk about the types of animals that live in snowy climates and talk about the different kind of housing in the neighborhood that the boy lives in.
One of five finalists for Winston-Salem/Forsyth County Schools Teacher of the Year, Kibler was also known for taking lots of pictures, maybe 3,000 a year, she estimated. She enjoys posting the pictures for parents, so they can see their children's growth and maturity over the course of a school year.
"Most can't read when they enter kindergarten, and by the end, they can," she said.
That's different than when Kibler first started teaching. Back then, the focus was on teaching the alphabet and the different sounds of letters.
"Kindergarten now is much like first grade was years ago," she said. "Expectations have changed."
Though knee-replacement surgery might slow down Kibler for a while this summer, teaching will remain a big part of her life. She teaches Sunday School and volunteers at a nonprofit organization that works with low-income Hispanic children. And next school year, it's likely Kibler will be back in a classroom as a volunteer.
"I'm not going to say goodbye to teaching," Kibler said. "I feel like I still have a lot to offer."