Sheriff Bobby Kimbrough Jr. of Forsyth County has always told his seven sons to show respect to law enforcement officers when they encounter them — advice that one of his children used when he was stopped two years ago by an N.C. Highway Patrol trooper in Davie County.
Kimbrough told his sons, "You don't have to say, 'yes sir," but say 'yes,'" he said referring to how his sons should speak to police officers, sheriff's deputies and troopers. "Keep your hands where they are. Ensure that you are not a threat to them."
Kimbrough and other Black parents locally say they need to have this talk with their sons and daughters especially now among the civil unrest stemming from the recent deadly shootings of Black people by police officers throughout the United States.
In some cases, Black fathers and mothers begin talking to school-age children and continue through their teen-age years about how to deal with law enforcement officers in their neighborhoods, stores and during traffic stops.
"The side of the road is not the place to be confrontational," Kimbrough told his children. "The side of the road is not the place to show how smart you are or that you got your law license by watching television. Survive the encounter and come on home.
"If they (law enforcement officers) mishandled you, mistreated you or disrespected you," Kimbrough said to his sons, "we can deal with that on another day."
Kimbrough sees his advice as a survival tactic not only for his sons, but for all Black Americans regardless of their age. His position as sheriff isn't a guarantee that he will receive respectful treatment either by law enforcement officers outside of the agency that he leads, he said.
"I'm not immune to anything because I'm the sheriff," Kimbrough said. "I'm still a Black man in America, and my boys are, too."
Kimbrough said that his father, Bobby Kimbrough Sr., gave him the same advice that the sheriff gave to his sons. His father, whose is now in his 80s, lived through segregation.
"He said, if you ever get stopped by the police, boy, you better listen to them," the sheriff said, quoting his father. "You say, 'yes sir, (and) 'no sir.' Don't be speeding out there because police are nothing to play with.
"I took that to heart," Kimbrough said.
A traffic stop
Bryce Kimbrough, 20, one of the sheriff's sons, said Thursday that he used his father's advice on Jan. 7, 2018, when a trooper with the N.C. Highway Patrol stopped him in Davie County.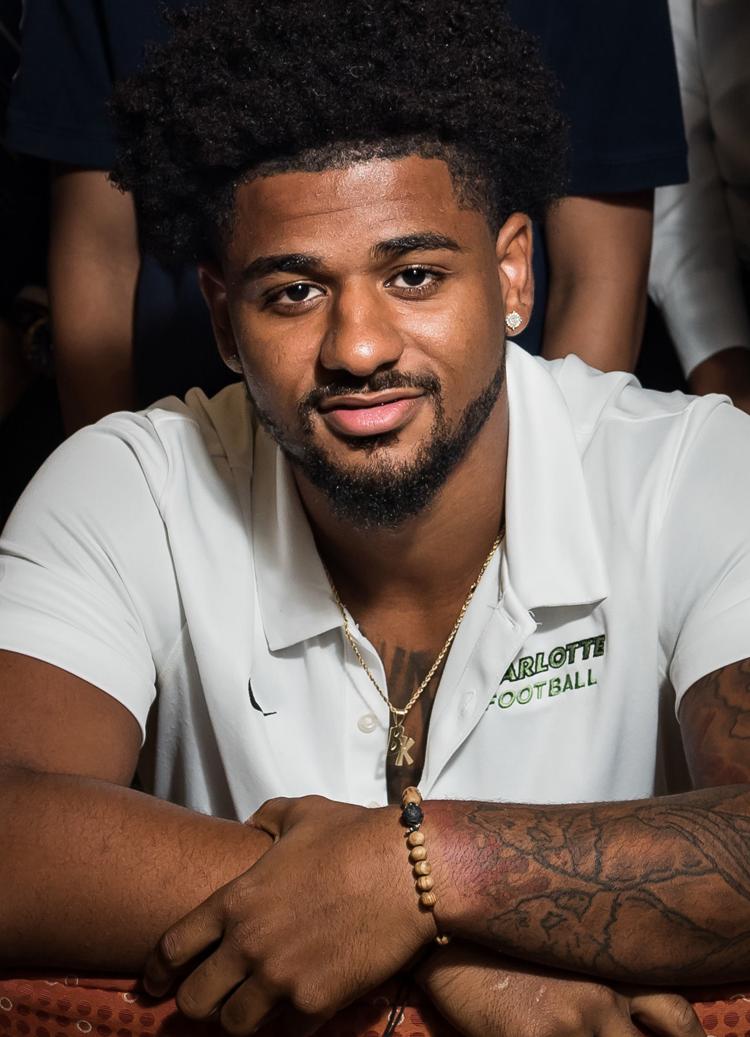 Bryce Kimbrough, who was a 17-year-old senior at Glenn High School at the time, was driving from Charlotte to Clemmons.
During the traffic stop, the trooper charged Bryce Kimbrough with speeding and reckless driving to endanger. The trooper accused the younger Kimbrough of driving 101 mph in a 70-mph zone on the highway.
During the stop, the younger Kimbrough said he remembered his father's words and was respectful toward the trooper and followed his orders.
"The first thing he said was, 'turn the car off and put your hands out the window," Bryce Kimbrough said.
He complied, and the trooper told him that he stopped Kimbrough because he "was flying down the highway," the younger Kimbrough said. Kimbrough then retrieved his driver's license and registration card, and he gave those items to the trooper.
The trooper checked Kimbrough's license plate number and asked the teenager to step out of his vehicle. Bryce Kimbrough again complied.
During this encounter, the younger Kimbrough remembered the advice his father gave about surviving encounters with law enforcement officers when he was 15. Bryce Kimbrough said he never thought he would have to use that advice.
In March 2019, Bryce Kimbrough pleaded guilty to driving reckless to endanger, and a Davie County prosecutor dismissed the speeding charge, court records show. A judge ordered the younger Kimbrough to pay a fine and complete a driving program.
Statistics also provide a reason for Black parents to warn their children about their encounters with police.
Although 50% of the U.S. residents shot and killed by police are white, Black Americans are shot at a disproportionate rate, according to a recent study by the Washington Post. Blacks account for less than 13% of the U.S. population, but they are killed by police at more than twice the rate of white Americans, the study showed.
A study published in 2019 by the Proceedings of the National Academy of Sciences revealed that one in every 1,000 Black men will be killed by police. Black women and men and American Indian and Alaska Native women and men are significantly more likely than white women and men to be killed by police, according to the study.
"The study reinforces calls to treat police violence as a public health issue," the PNAS said in its publication.
Many conversations
Amid the current environment of protests over police killings of Black Americans, many Black parents have several conversations with their children regarding their interactions with police officers, said Dr. Marc Dalton, a psychiatrist in Washington, D.C. and a 1997 graduate of the Wake Forest School of Medicine.
Beginning when Black boys and girls enter elementary school, their parents tell them, "'When you see something happen to a classmate, you can't do the same thing as your white friend does,'" said Dalton, a 1992 graduate of Wake Forest University. "As a Black child, you don't get the same deference as a white child."
Black parents convey a reality to their children that the world's isn't fair, Dalton said.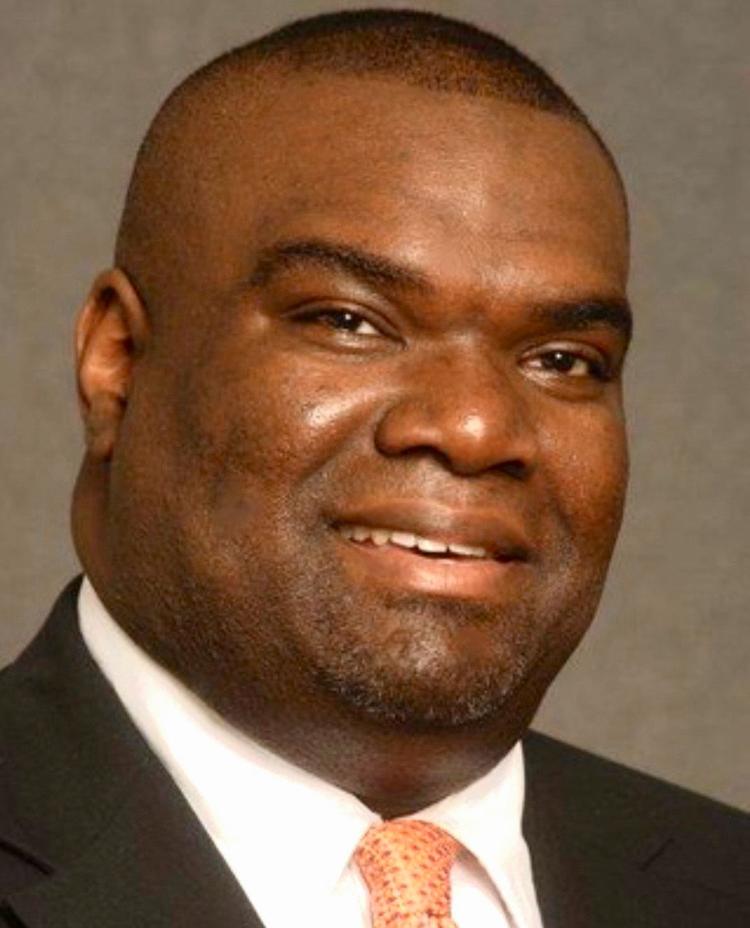 As Black students move through their middle and high schools, their parents give them more advice when they begin driving.
The children are told, "'When you have encounters with teachers or other authority figures (such as police officers), you can't do the same things like yell or be as angry as your white counterparts,'" Dalton said.
If officers approach their children's cars, their kids should keep their hands on the steering wheel, and tell the officers everything that they are going to do when they get their driver's licenses as well as their registration and insurance cards, Dalton said. Black youths should keep their wallets, registration and insurance cards in their vehicles' sun visors, he said.
"Most African American men have had the experience of being pulled over by police officers while they are driving," Dalton said. "You have to make the assumption that it will end very badly. You have to know how to conduct yourselves."
Even after their children become adults, many Black parents still worry about their encounters with police officers, Dalton said.
Implicit bias
Bishop Sir Walter Mack, the senior pastor of Union Baptist Church in Winston-Salem, said that many police officers, including ones in the city, have an implicit bias that young Black men are aggressive and dangerous and are suspected of doing illegal things. That's why it is important for Black fathers and mothers to have "the talk" with their sons and daughters.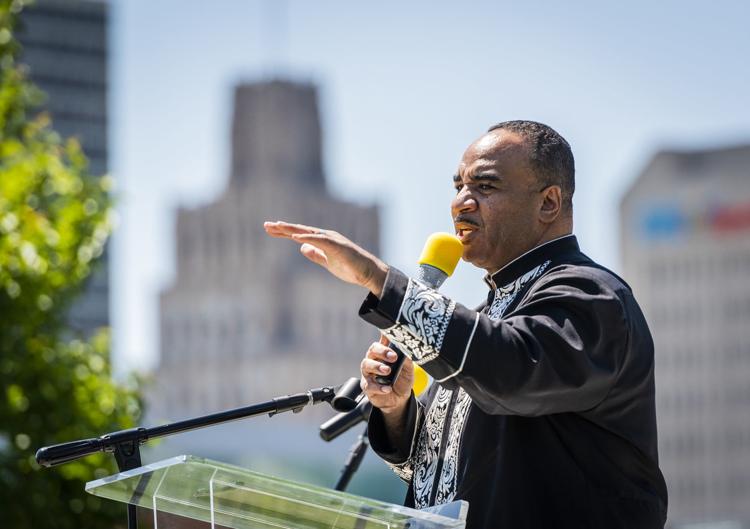 Mack and other Union Baptist church leaders tell the young men and women in their congregation and local neighborhoods to turn on their vehicles interior lights if police officers stopped them. Mack also shares Dalton's advice to young people about keeping their hands on the steering wheel and Kimbrough's advice about being respectful to the officers and obeying their commands.
"At the end of the day, we want them to comply, be safe and get home alive," Mack said. "A lot of them are afraid. A lot of their parents are afraid. That's not the type of fear that you want your child living in."
In recent years in the country, too many Black men and women have been killed by police during traffic stops for minor violations, Mack said.
He acknowledged that there are good police officers in Winston-Salem and elsewhere in the United States, but many Black children have negative views of law enforcement officers.
"Our kids, for the most part, still respect officers," Mack said.
However, the behavior of bad cops still causes anxiety among some Black children, he said.
Ayo Powell of Winston-Salem shared some of her conversations with her 8-year-old son, Gordon, at a recent protest in downtown Winston-Salem regarding police violence toward unarmed Black people.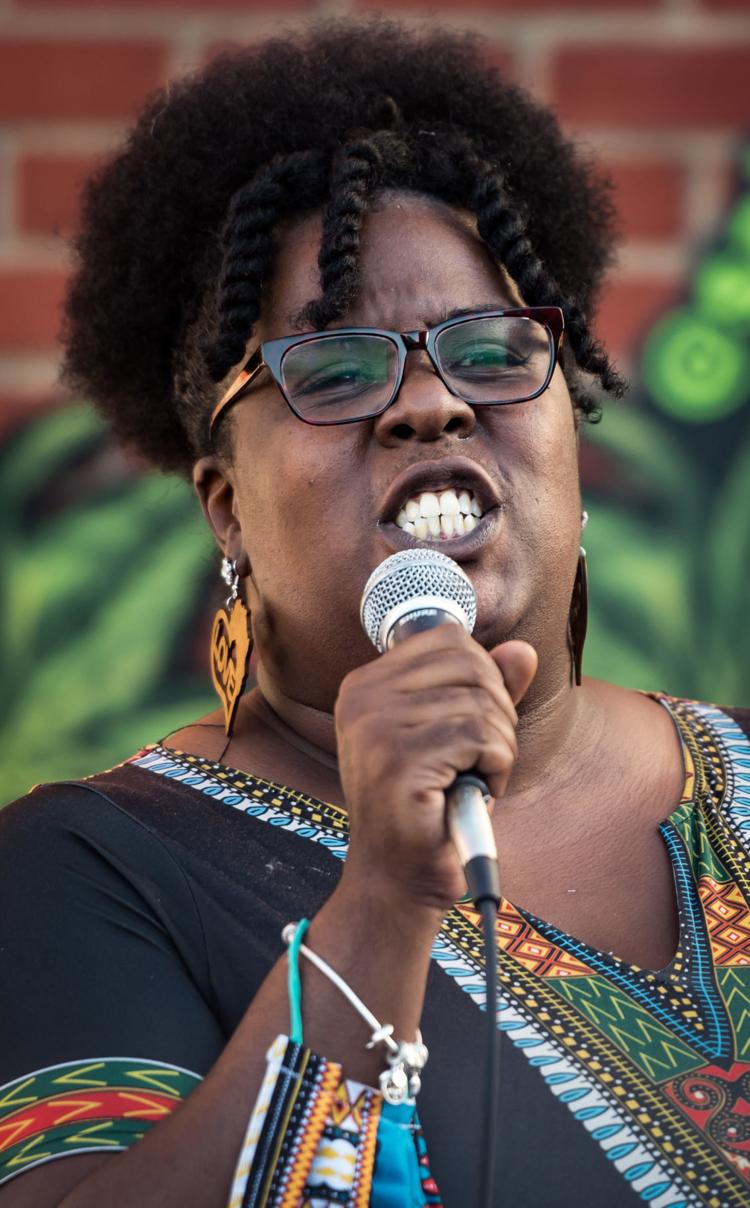 Powell said that those talks with her son have been difficult.
"You want your child to feel that they can trust the police," Powell said. "But police can become negative and aggressive toward Black people in their custody. I don't want him growing up being hateful and in fear of the police."
Powell has told her son to raise his hands and not resist any officer that he encounters when he's not with her.
"He tries to understand as best he can," Powell said. "I try to keep his innocence because he's just 8."
The Rev. Alvin Carlisle, the president of the Winston-Salem chapter of the NAACP, said he has had a similar talk with his two sons.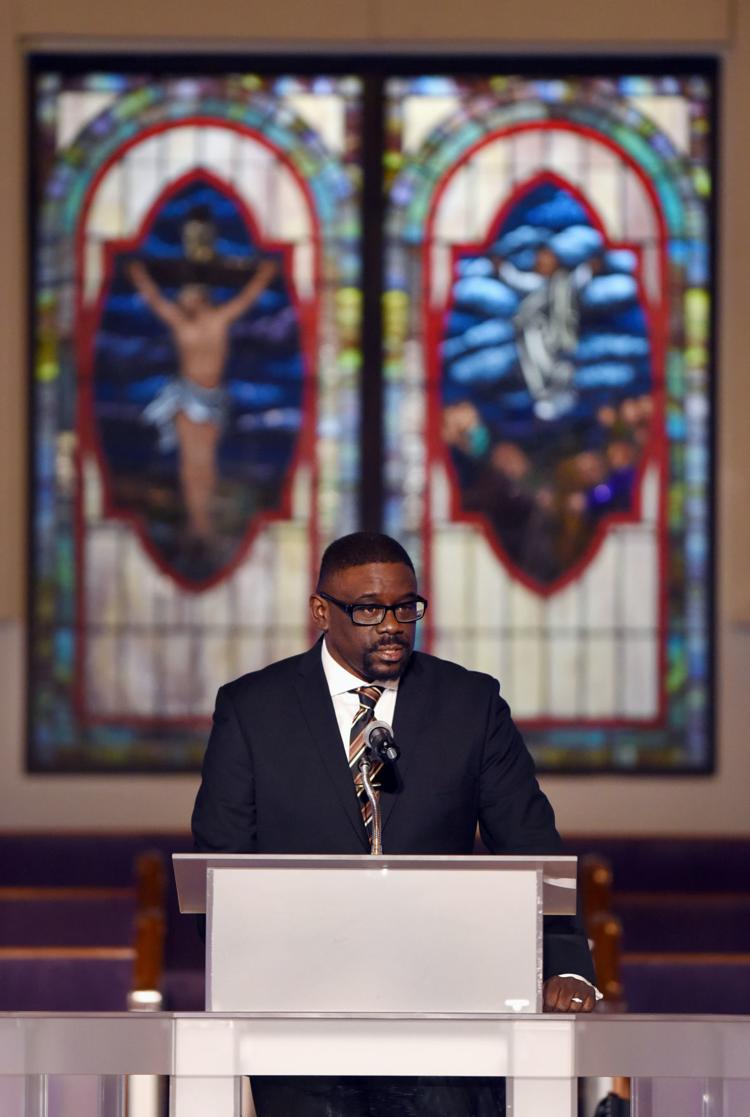 Carlisle talked to his son, Alvin III, when he was 14. Carlisle stressed to his son to keep his hands in view of the officers and comply with their orders.
"As a young activist, my son was concerned about his rights being violated, and why should he submit to an officer if he's wrong" Carlisle said of Alvin Carlisle III, a 19-year-old junior at Appalachian State University. "I told him, 'Even if your rights are being violated, it could cost you your life.' I had to explain to him that's the environment that we live in."
Birds and the bees
Jack Monell, an associate professor of justice studies at Winston-Salem State University, said Black parents often talk about sex with their sons and how they should be responsible young men. But they also talk to them about surviving their encounters with law enforcement officers.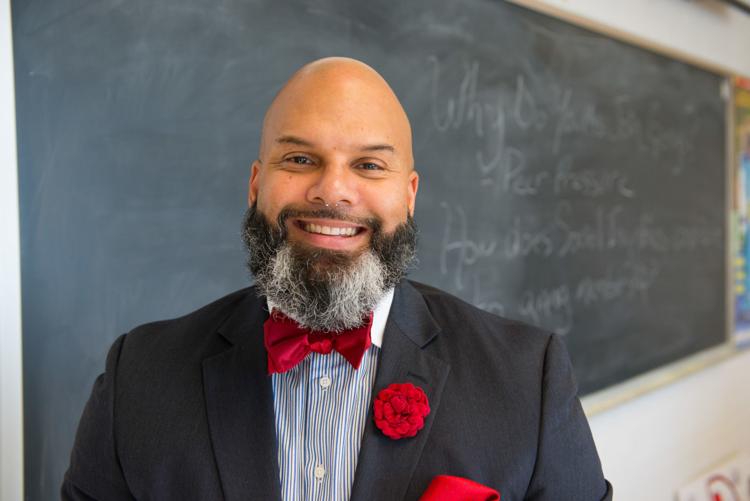 "This may appear to be an embellishment to some, but the reality is that Black males continue to be highly targeted not only by law enforcement, but by everyday citizens who challenge their existence daily in our society," Monell said.
Monell has given advice to his two sons, ages 16 to 20, by engaging in role play in how to respond in a police stop, he said.
Monell concurs with the advice that Kimbrough, Dalton and Mack have recommended that young Black men and women follow — turn off the car, turn on the lights, lower the radio's volume, have their IDs readily available and place their hands on the steering wheel.
Monell said he has been stopped several times in Washington, D.C. because of the type of vehicle he was driving or "the communities I was not supposed to be (in)."
Monell also told his 16-year-old son to lower his voice in order not to appear threatening to the officer, he said.
Parental advice is necessary because there is an institutional and systemic problem that criminalizes Black males, Monell said.
"As I study Black masculinity and police encounters, there continues to be a perceived bias in such engagements," Monell said. "The apathy or impatient responses appear to be nonexistent compared to other racial/ethnic groups."
History is a teacher
Anthony S. Parent Jr., a history professor at Wake Forest University, said that Black parents have historical and societal reasons to warn their children.
"Historically, sons and daughters were raised differently," Parent said in an email. "Parents reared daughters to avoid police because they were at risk of sexual abuse or rape.
"They raised sons to exercise caution when in the presence of the police to avoid arrest which could lead to a beating and a record," Parent said. "The present rate of killing, 1 in 1000, by police explains the expediency of 'the talk.' For these reasons, parents now warn their children to keep your hands in plain sight on the steering wheel or the dashboard when stopped by the police."
During the Jim Crow era of segregation, there were unpunished police killings of Black men, Parent said. Activists talked about the unpunished sexual assaults of Black women by police during the Civil Rights Movement.
Racial profiling of Black people picked up again in 1982 when President Ronald Reagan renewed the country's War on Drugs, Parent said. That trend continued into the 1990s when Congress passed 1994 crime law that increased violent encounters between police officers and Black people.
In the past two decades, police obtained military equipment and became more aggressive in their policing of Black people, Parent said.
Parent also discussed his troubling personal experience involving Los Angeles police officers in the early 1970s. Parent was asleep in his parents' home in south central Los Angeles when officers knocked on their door to serve a warrant. Parent said the officers executed the warrant on the wrong house.
Nevertheless, the officers wearing riot gear entered his house in the early morning hours and searched it, Parent said.
"For years, I suffered with night terrors, a symptom of post-traumatic stress disorder, which I now attribute to this event," Parent said.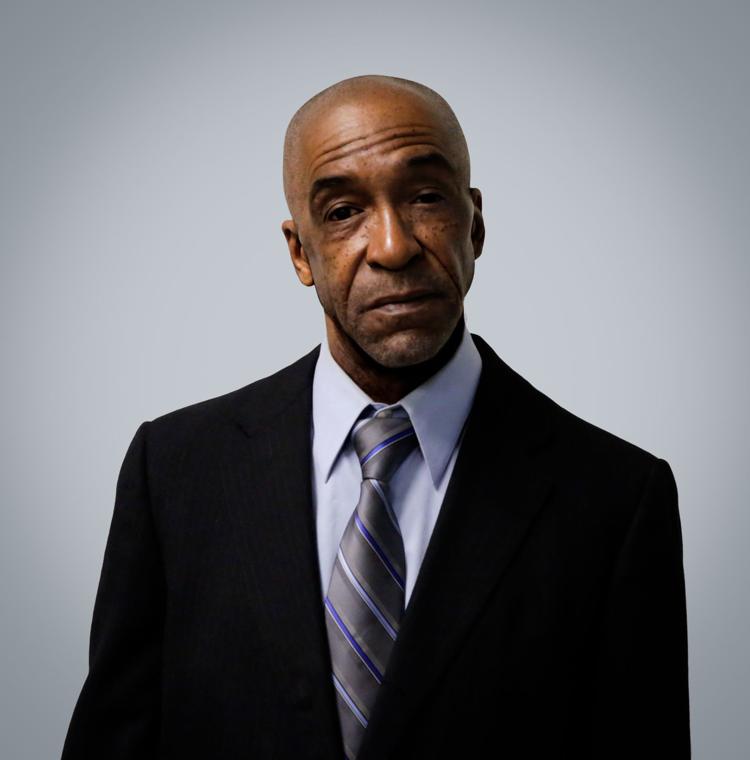 Phillip Carter, a local community activist, said that Black parents and grandparents as well as their ancestors had bad encounters with police officers, and they passed those experiences down to their children and grandchildren. Despite that wisdom, some Black children don't take the advice given to them by their parents on surviving encounters with law enforcement officers, Carter said.
Rules of engagement
Amid the Black Lives Matter movement, Black parents talking to their children is necessary "as it is a part of teaching Black and brown children life's rules of engagement," said the Rev. Tembila Covington, the president of the Ministers' Conference of Winston-Salem and Vicinity. "It is one of life's principles that must be taught for survival and self-defense mechanisms."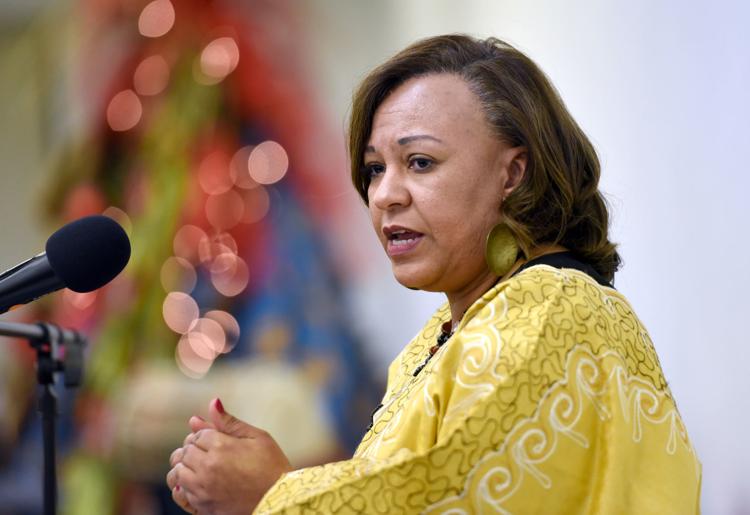 Black parents and guardians of Black and brown children love their children and exercise their responsibility to instruct them so they will abide by those lessons throughout their lives, Covington said.
This is especially needed when children are teenagers and getting their driver's licenses, Covington said.
"This talk is an instruction that will give them the opportunity to survive their encounters with law enforcement officers," Covington said. "Because their lives really do matter."
Her father told her "to talk less and do more," Covington said.
"My father's instruction came with a strong direction to practice these behaviors as a show of respect, but for protection as well," Covington said.
Ja'Cquez Williams, a native of Hinesville, Ga., who plays linebacker on Wake Forest's football team, said his parents talked to him many times about encountering law enforcement officers when he was growing up.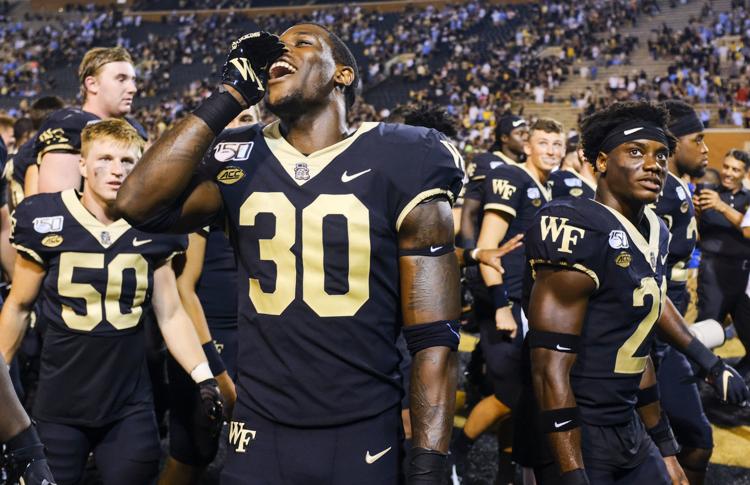 "The conversation wouldn't blatantly focus on if I got pulled over," Williams said. "It would be just, if I encounter a cop, how do I conduct myself? How do I hold my body and my body language?"
Williams said his parents stressed to him to speak clearly to the officers.
"Because you know, any word, any slight gesture (may be) viewed as aggressive or violent," Williams said.
His mother has reiterated that advice amid the current unrest following recent deadly police encounters with Black people nationwide.
"My mom, she's really, really, really been harping on me, how to interact with cops," Williams said. "And understand my surroundings and understand who I'm dealing with because the color of my skin creates a … shadow that I have to overcome."
Forsyth County Sheriff Bobby Kimbrough, Sons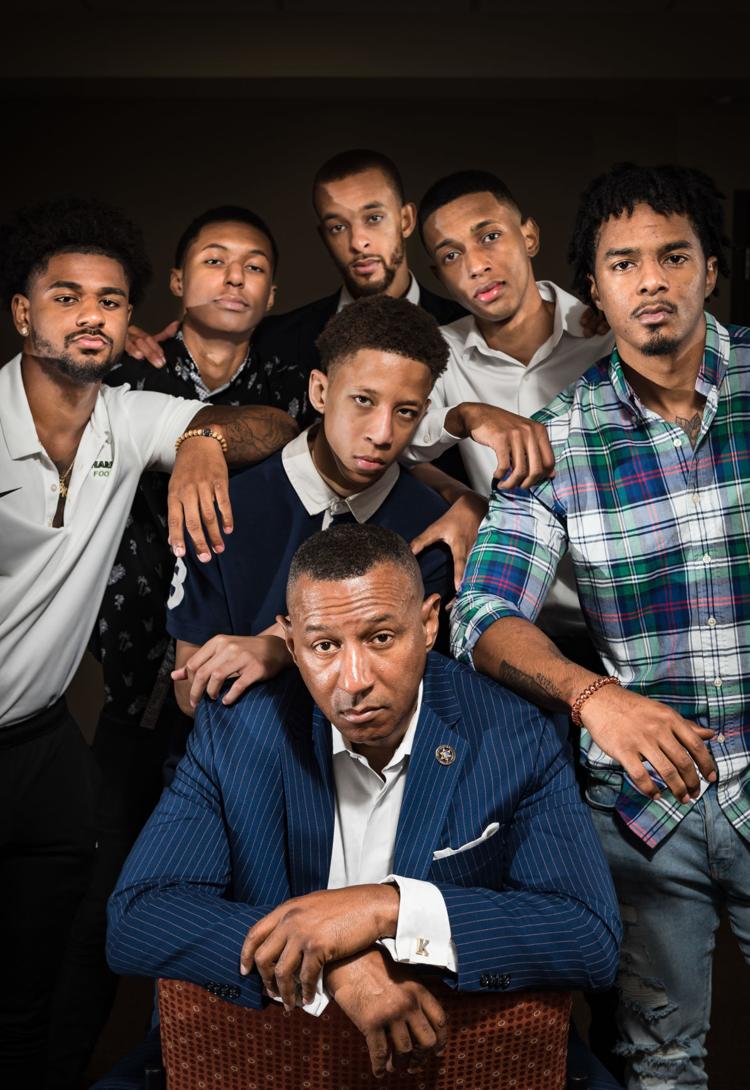 Forsyth County Sheriff Bobby Kimbrough, Sons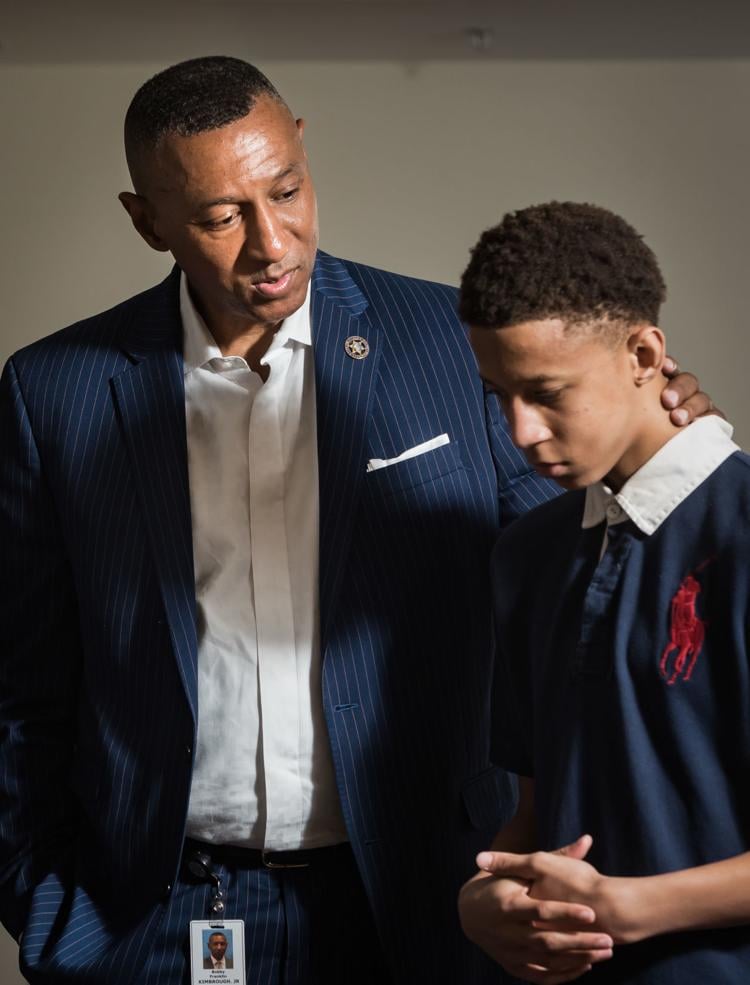 Forsyth County Sheriff Bobby Kimbrough, Sons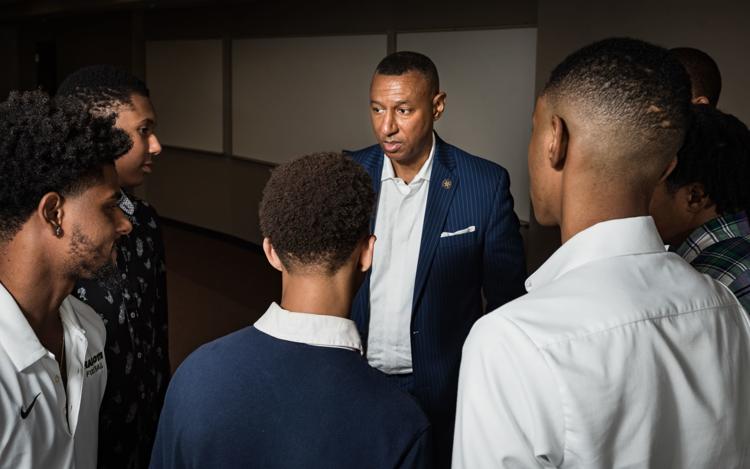 Forsyth County Sheriff Bobby Kimbrough, Sons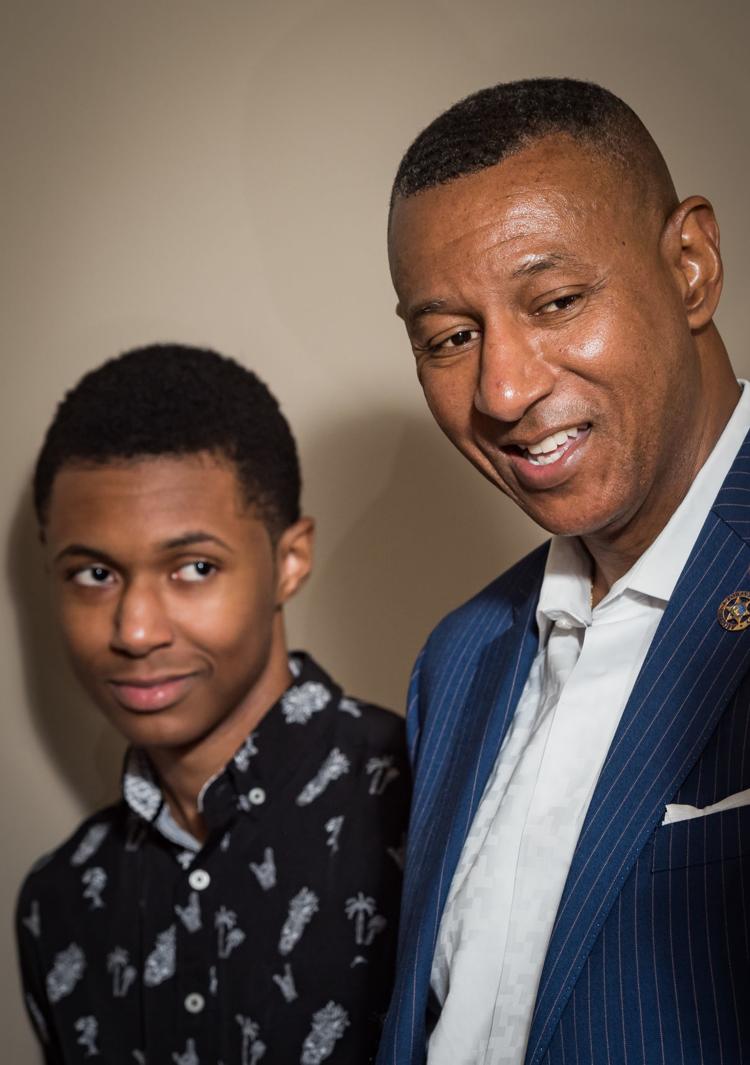 Forsyth County Sheriff Bobby Kimbrough, Sons
Forsyth County Sheriff Bobby Kimbrough, Sons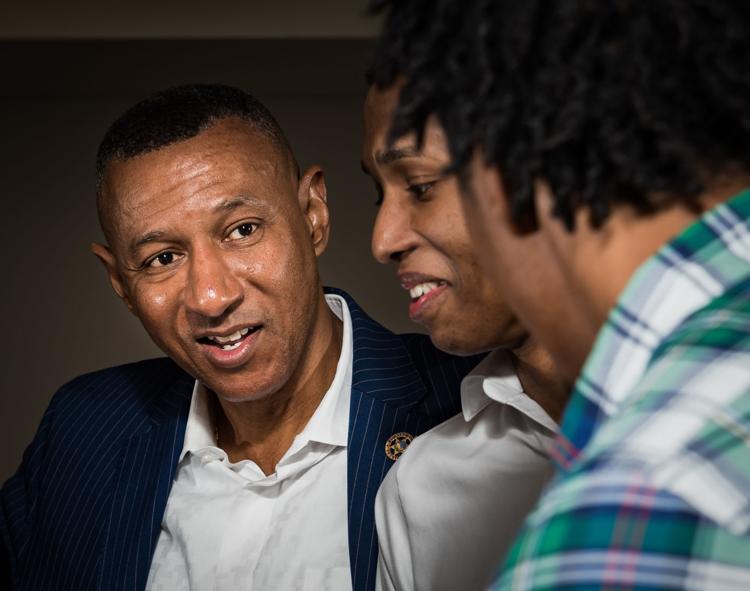 Forsyth County Sheriff Bobby Kimbrough, Sons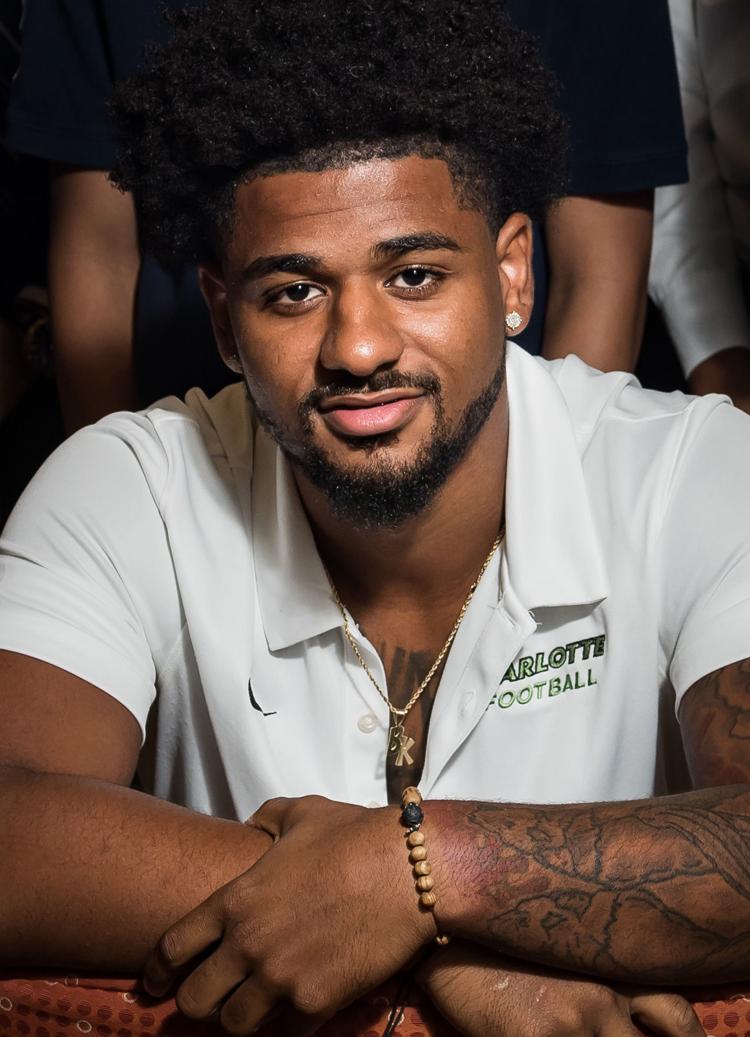 Forsyth County Sheriff Bobby Kimbrough, Sons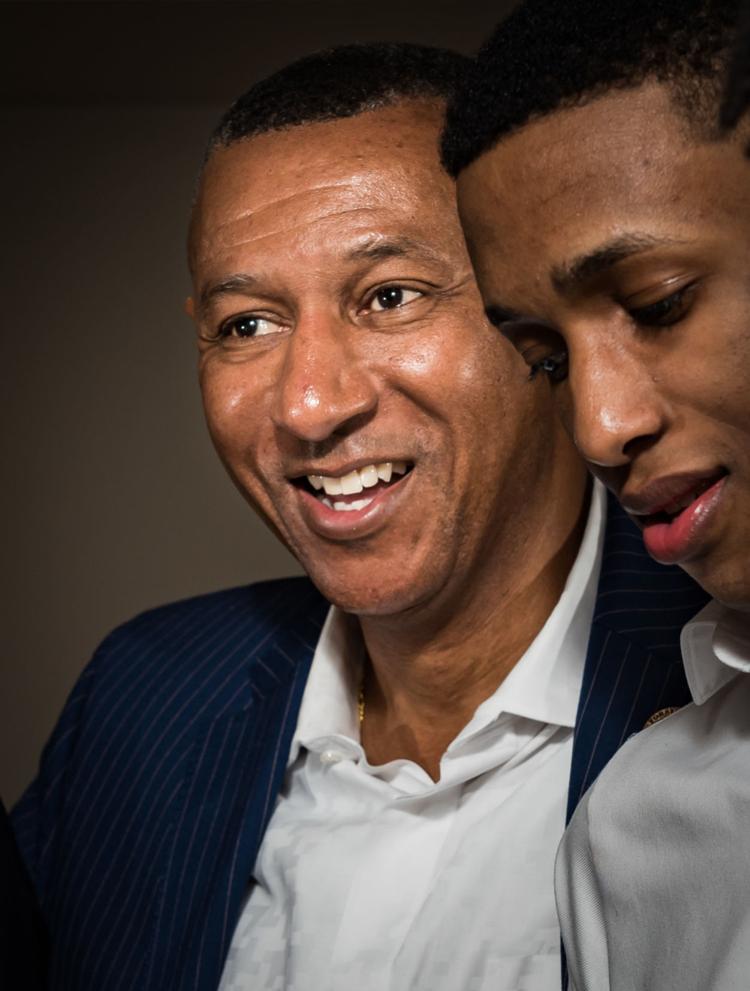 -- HIDE VERTICAL GALLERY ASSET TITLES -- (copy)