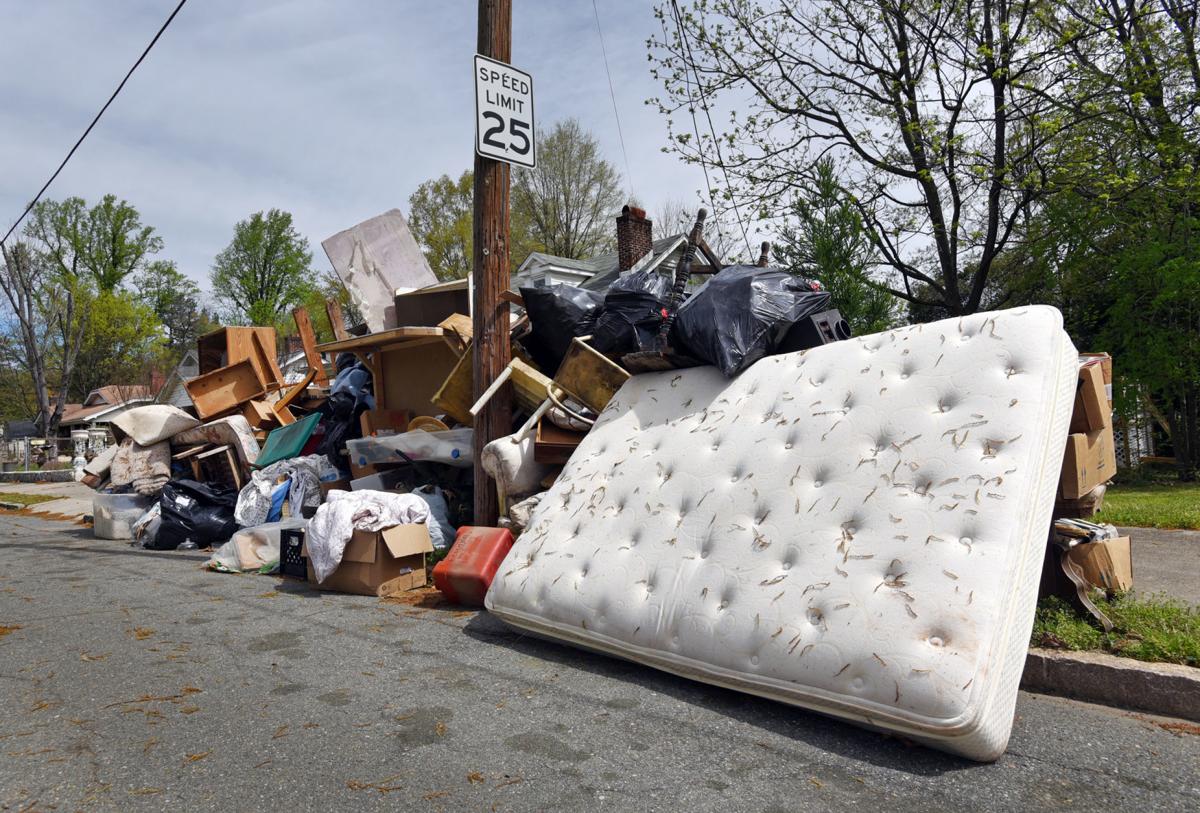 Bulky item pickup starts for Winston-Salem residents on March 1, with each neighborhood getting its turn to watch strangers drive streets in pickup trucks to scavenge among the cast-offs.
What the scavengers don't get will be picked up by city sanitation crews. But keep a sharp eye on the calendar because the crews will come by only once, city officials said.
An area on the east side of Winston-Salem between New Walkertown Road and Salem Parkway will have bulky items picked up first this year, during the week of March 1-5. 
Next up, for March 8-12, is an area mostly between Liberty Street and New Walkertown Road.  
After that, things start skipping around a little bit: a big chunk of Ardmore (but not all of it) gets picked up March 15-19.
Collections continue until Sept. 3 in the last neighborhood being picked up. So depending on where you live, your wait may be longer or shorter.
Fortunately, residents are getting mailers that say when their neighborhood is due for a pickup.
At the same site, people can use an address checker to find out exactly when their bulky-item pickup takes place.
Either way, city officials say residents should follow the rules to make sure their bulky-item disposal goes off as planned:
• Items accepted include appliances, carpet, furniture, mattresses and toys.
• Items that the city won't pick up include construction building materials, car parts, cement, electronic waste, glass, hazardous or infectious waste, lumber, oil drums, paint, rocks, tires, wood and yard waste.
• Nor will the city take electronics, such as televisions, central processing units, laptops, mice, keyboards, monitors, printers, fax machines or scanners.
City officials also warn that if items the city will collect are mixed with banned items, workers will skip your pile. 
Folks who live in a townhouse or condo may discover that items are being placed in a central location for all the units.
The city is also requiring that people not put out items for pickup more than three days in advance of the collection day.