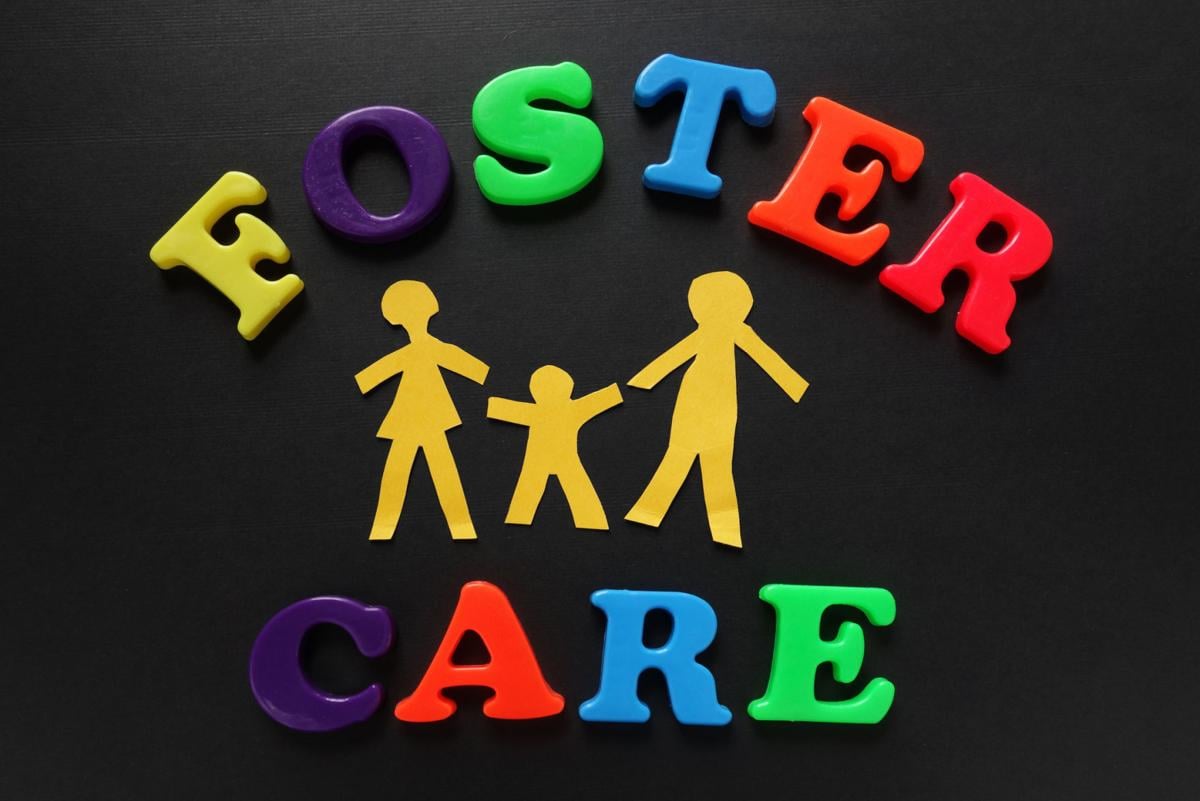 There has been an "alarming" increase in the number of children going into foster care, Brian Maness, the president and chief executive of the Children's Home Society of North Carolina, said last week.
Over the past five years, Maness said, the number of children going into foster care has increased 25 percent, from 8,200 to 10,500.
These are children who are put into temporary foster care because their homes are unsafe or because their families provide severely inadequate care.
They come from families who tend to face alcohol or drug addiction, homelessness or possibly a grave illness.
It's no wonder then, that Maness and other child-advocacy organizations support a sweeping proposal in Congress to overhaul the child-welfare system.
A version of the proposal — known as the Family First Prevention Act — had been passed in June by the U.S. House with bipartisan support.
The proposal was scheduled to come up for a vote last week in the U.S. Senate but never did.
Now, it appears as if it won't come up again until Congress reconvenes next year, according to Karen McLeod, the president and chief executive of Benchmarks, an advocacy group based in Raleigh.
Among key senators who raised concerns about the Family First proposal was Sen. Richard Burr, a Winston-Salem Republican.
According to Brett Loftis, the chief executive of The Crossnore School, which includes The Children's Home in Winston-Salem, Burr was working to fix some of the "unintended consequences" baked into the original proposal.
The original proposal to overhaul the child-welfare system puts a deeper emphasis on keeping families together — preventing children from winding up in foster care.
Among its provisions, biological families, adoptive families and families in which a relative is caring for a child would be eligible for mental-health and substance-abuse services, among other types of services.
The goal is to prevent the need for foster care.
"Most child-advocacy organizations support parts of this bill — the prevention aspect of this bill. We all want the prevention funding," Loftis said.
But the proposal, according to Loftis, would have a detrimental effect on the services provided by group homes, including The Children's Home, The Crossnore School and Baptist Children's Homes of North Carolina.
Keith Henry, the chief operating officer at Baptist Children's Homes of North Carolina, which was featured in a recent article on The Huffington Post website as opposing the proposal, said the organization is "very much a proponent of the prevention intent of the proposed legislation."
"We strongly believe that prevention is an essential part of the continuum of service to children and families," Henry said.
But under the Family First proposal, some children would be placed in group-home care for two weeks before moving again, he said.
"This is not enough time to do a proper assessment and determine the best possible care for a child depending on his or her unique circumstances. And, while there are benefits to children and families through H.R. 5456, any legislation that limits crucial options being available for the well-being of a child is not the solution," Henry said, referring to the bill's number.
Savings would come primarily from restrictions on federal funding for services provided by group homes.
According to the Congressional Budget Office, costs associated with programs aimed at preventing children from entering foster care would be "more than fully offset by reducing inappropriate group home placements," among other savings.
Under the Family First proposal, children would be sent to group homes on a much stricter basis, such as for medical needs, child advocates said.
But here's one of the problems, Loftis said: Siblings could be separated.
Those with medical needs could end up in a group home while those without medical needs end up in foster care.
Offering an example of how that could happen, Loftis said that his organization is now taking care of a set of five siblings — only one with medical needs.
"Really, that's one of the worst things that can happen," he said, referring to the possibility of splitting up the siblings.
Burr, he said, was negotiating last week to deal with that scenario, among several other similar scenarios.
In a written statement provided to the Winston-Salem Journal by his aides, Burr said that the Family First proposal has many aspects that he supports, including the emphasis on keeping children at home and helping prevent them from being placed in foster care.
But the proposal, he said, is "concerning because it eliminates group care in nearly all cases."
"While this seems intuitive in the effort to focus on families, it neglects the unfortunate truth that there are not enough families who are willing and able to take on the responsibility of caring for a foster child, and not all children can safely be placed with a family.
"Worse, in order to pay for the legislation overall, it diverts money from within the foster care system by eliminating funding for group homes across the country. In short, it robs Peter to pay Paul, where Peter and Paul are both vulnerable foster kids. That's completely unfair," Burr said.
Maness, the president and CEO of the Children's Home Society of N.C., which would not be largely affected by the provision on group homes, said he supports Burr's effort to amend the proposal as long as the original intent — keeping families together — remains intact.
"That sounds like a positive development," he said, referring to Burr's efforts. "If that helps get the legislation passed, we would be in favor of that."
"Our mission is to place children with a permanent, safe, loving family. If that's the biological family — great," Maness said.
"There are some kids that do need foster care, but our ultimate goal is to reunite them with their families or place them with a permanent family."