More than 12,000 spectators attended the 31st Annual Winston-Salem Jaycees' Holiday Parade Saturday in downtown Winston-Salem.
The spectators stood on Fourth and Liberty streets to watch parade participants march by them.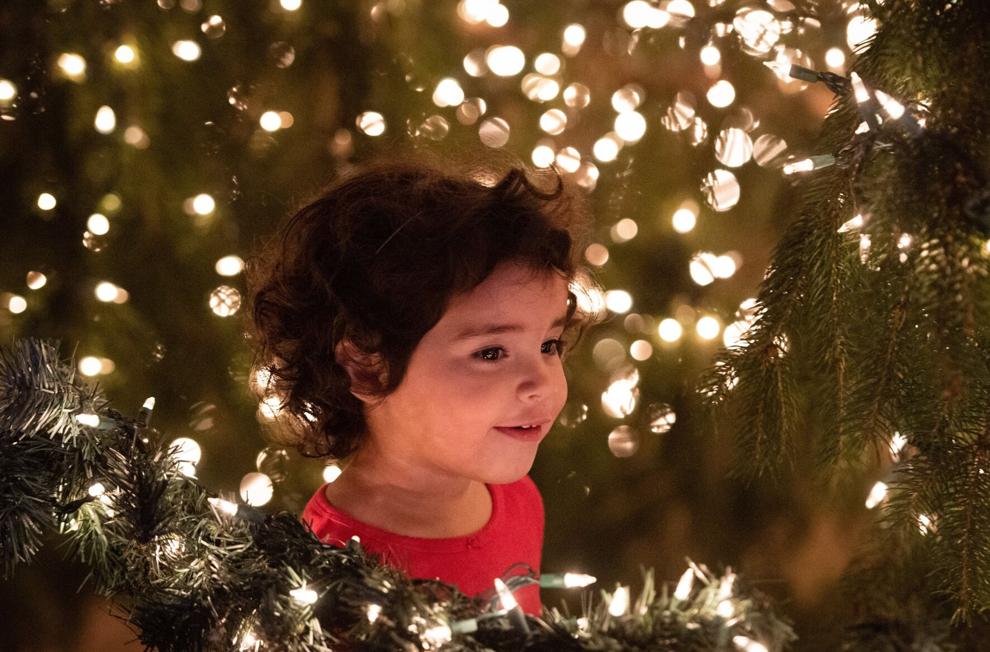 After the parade ended, city officials staged their Christmas tree lighting celebration at Corpening Plaza off West First Street.
Some parade participants yelled "Merry Christmas" to the spectators and waved to them. Many spectators applauded as the parade's participants walked by them.
When the parade started at Fourth and Spruce streets, it was 70 degrees amid partly cloudy skies and a setting sun.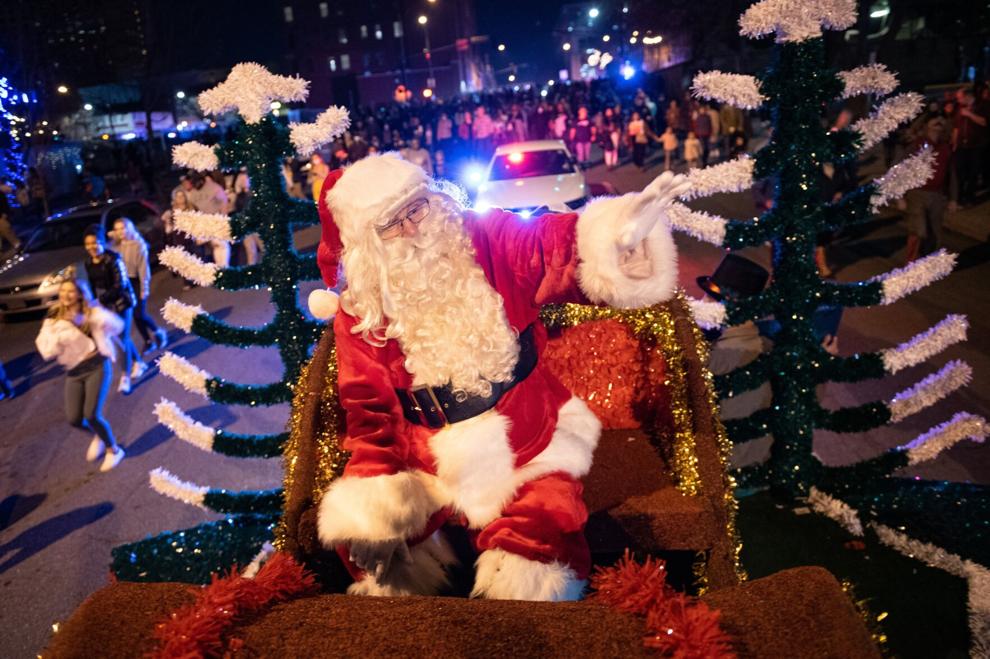 Organizers encouraged people to wear masks for the outdoor events. Some spectators and the parade's participants wore masks, but most spectators didn't wear masks.
Winston-Salem Mayor Allen Joines attributed the large crowd at the parade to a "pent up demand" among some city residents to attend outdoor events amid the coronavirus pandemic.
"It is one of the best turnouts we've had for the parade," Joines said as he stood on Liberty Street, across the street from the Wells Fargo building. "There is a little COVID fatigue among a lot of people."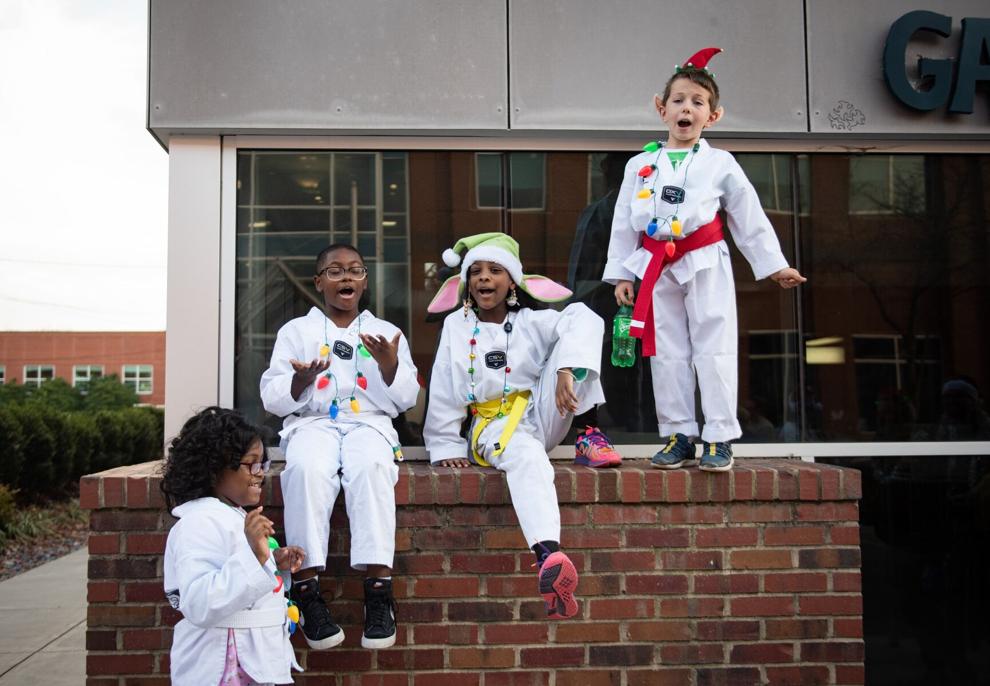 In 2020, the Winston-Salem Jaycees staged a drive-thru holiday parade in which spectators in vehicles traveled by more than 40 participants in that event.
That parade was held amid the COVID-19 pandemic as well. The parade's participants stayed in one place as the spectators drove along the parade route.
On Saturday, many parents brought their children to watch the parade. Local high school bands played Christmas music as they marched on Fourth and Liberty streets.
Many parade participants wore flashing Christmas lights on their shirts and sweatshirts. In addition, some band musicians displayed Christmas lights on their instruments.
Derrick Fair of Winston-Salem said he attended the parade because he wanted to get outdoors.
"Nobody has been outside because of this COVID thing," Fair said.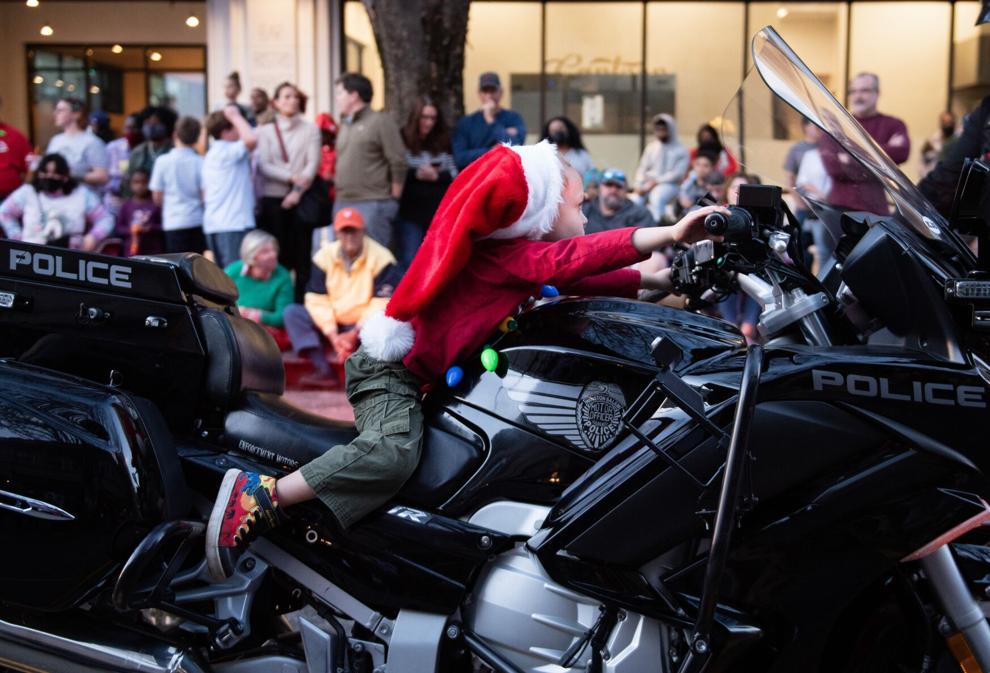 John Norman of Winston-Salem said he brought his two daughters, ages 1 and 4, to the parade and Christmas tree lighting because "they had never seen (either) before."
"My family just wanted to come," Norman said as he stood in Corpening Plaza.
Before the tree was lit, dozens of children played on the grass in the plaza.
During the ceremony, Joines told the crowd that organizers weren't able to stage the outdoor Christmas tree lighting celebration last year because of the pandemic.
"Hopefully, we will get out of COVID, but we are not out of it yet," Joines said.
The mayor then urged people to get vaccinated against COVID-19 and to wear a mask indoors.
Mayor Pro Tem Denise Adams urged the crowd in Corpening Plaza to enjoy the holiday season.
"You guys know we haven't seen each other for almost two years," Adams said. "Don't take anything for granted again. This is going to be the best holidays ever."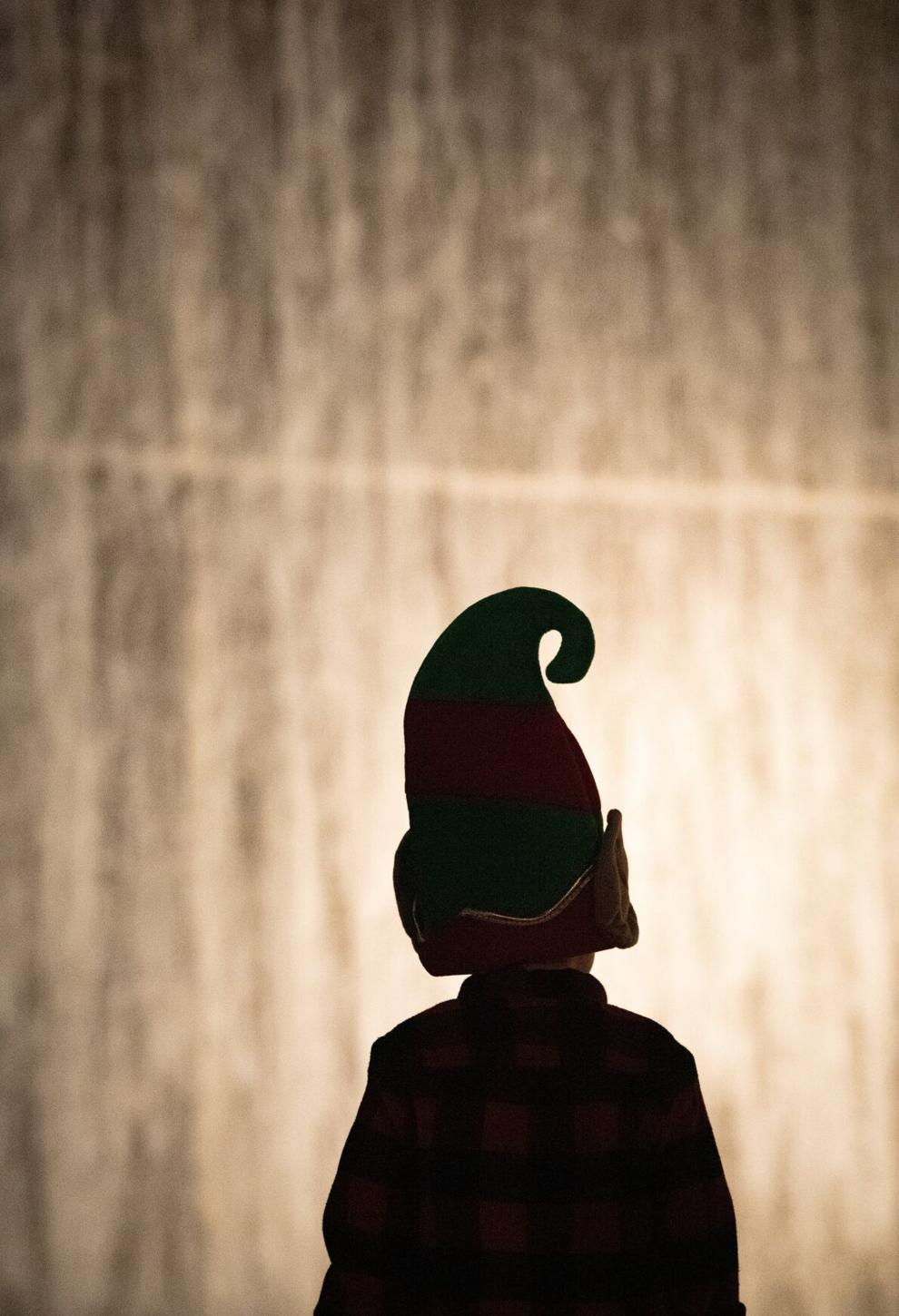 The crowd then cheered and applauded when the Christmas tree was lit.
Rebecca Brown of Holden Beach said she traveled to Winston-Salem to attend the parade and tree lighting ceremony with her two daughters.
"I just came to see these wonderful children," Brown said, referring to the children who attended the parade and the lighting of the Christmas tree. "Each one of them deserves to be celebrated."