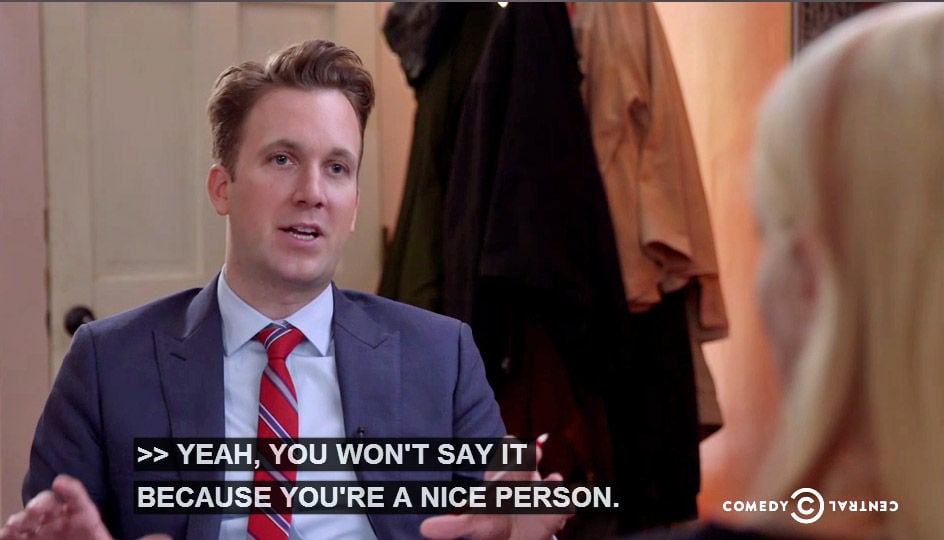 Mary's Gourmet Diner was featured Tuesday in a six-minute segment on Tuesday's episode of "The Daily Show with Jon Stewart," what the co-owner hopes is the final chapter in a firestorm that swirled around the business earlier this year.
The segment looked at the controversy over discounts given by the diner to some customers who prayed or paused before their meals. The news of the discount gained attention on social media in late July, and the Freedom From Religion Foundation protested, saying the diner was giving a discount to people for praying and was discriminatory to atheists.
The group sent a letter saying that Mary's was violating the federal Civil Rights Act.
After the uproar, co-owner Mary Haglund discontinued that particular discount.
Before the episode aired, Haglund said that she hoped that the TV appearance, which was taped several weeks ago, would be the final chapter in the whole saga. On Facebook after the broadcast, Haglund responded to compliments about her appearance by posting hearts. Asked how she kept a straight face during her interview, she said, "Believe me, that was really hard!"
Haglund said Wednesday evening that she "really loved the piece."
Daily Show correspondent Jordan Klepper interviewed Haglund, patrons at the restaurant who said they were atheists and didn't feel discriminated against, and FFRF representative Dan Barker, who compared his group's fight against the discount to the civil rights movement.
When Klepper pointed out that a person didn't need to pray but could simply pause before the meal, Barker disagreed.
"What atheist would pray to a nonentity? No one does that," Barker said.
"One who doesn't want to pay full price for a BLT," Klepper replied.
Klepper, who said he is an atheist, went on to say that "I get it, we need somebody fighting the good fight. Is this a good fight?"
To that, Barker made an analogy with the question of whether a genocide in which 20,000 people are killed is as horrific as a genocide in which 20 million are killed.
"Would you think a greater genocide is worse than a smaller genocide?" Barker asked.
"No, no," Klepper replied. "Genocide is genocide. Mary's Gourmet Diner is brunch."
Which would make for a darned good slogan for a T-shirt.