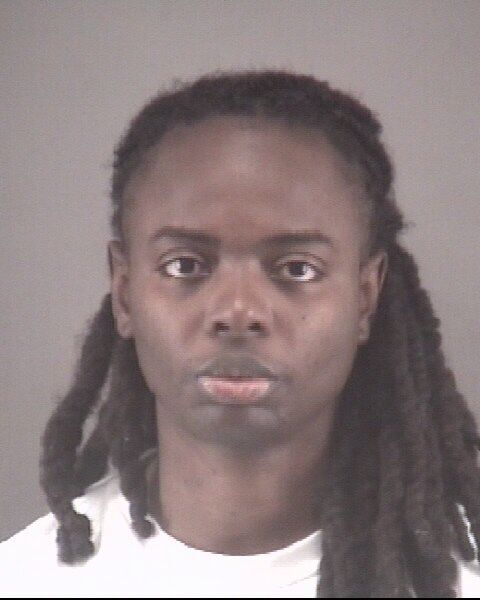 A Rural Hall woman was arrested Tuesday after her 5-year-old son was pronounced dead two days earlier at Brenner Children's Hospital, authorities said. The woman also faces an abuse charge in connection with injuries to another child.
Kimberly Monique Smith, 37, of Whisperwood Street is charged with murder in the death of Kendall Marquise Smith, Winston-Salem police said. Smith also is charged with intentional child abuse, inflicting serious injury, in the case of the second child.
Smith was being held in the Forsyth County Jail Tuesday with no bond allowed on the murder charge and a $200,000 bond on the child-abuse charge, court records show.
Shortly before 9:55 p.m. Sunday, officers and emergency-medical technicians went to a home on Whisperwood Street after receiving a 911 call about an unresponsive child at that home, police said. Kendall was immediately taken to the hospital.
A second child with signs of trauma was also found in the home, police said. That child was taken into protective custody for medical treatment.
An arrest warrant identified the second child as Kyrie M. Smith, 6, who had bruises on his back, chest and legs as well as a rib fracture and an upper-arm fracture.
Kimberly Smith is the mother of both children, said Kira Boyd, a police spokeswoman.
A Forsyth County medical examiner determined Tuesday that Kendall's death was a homicide.
Investigators then arrested Smith at her home without incident.
Kendall's death is the city's 15th homicide so far this year, as compared with 12 homicides for the same period in 2020, police said.
Anyone with information about this case can call Winston-Salem police at 336-773-7700, Crime Stoppers at 336-727-2800 or its Spanish line at 336-728-3904. Crime Stoppers of Winston-Salem/Forsyth County is on Facebook.
Anonymous text tips, photos and videos can be made to the police department at 336-276-1717 through its Text-A-Tip program.