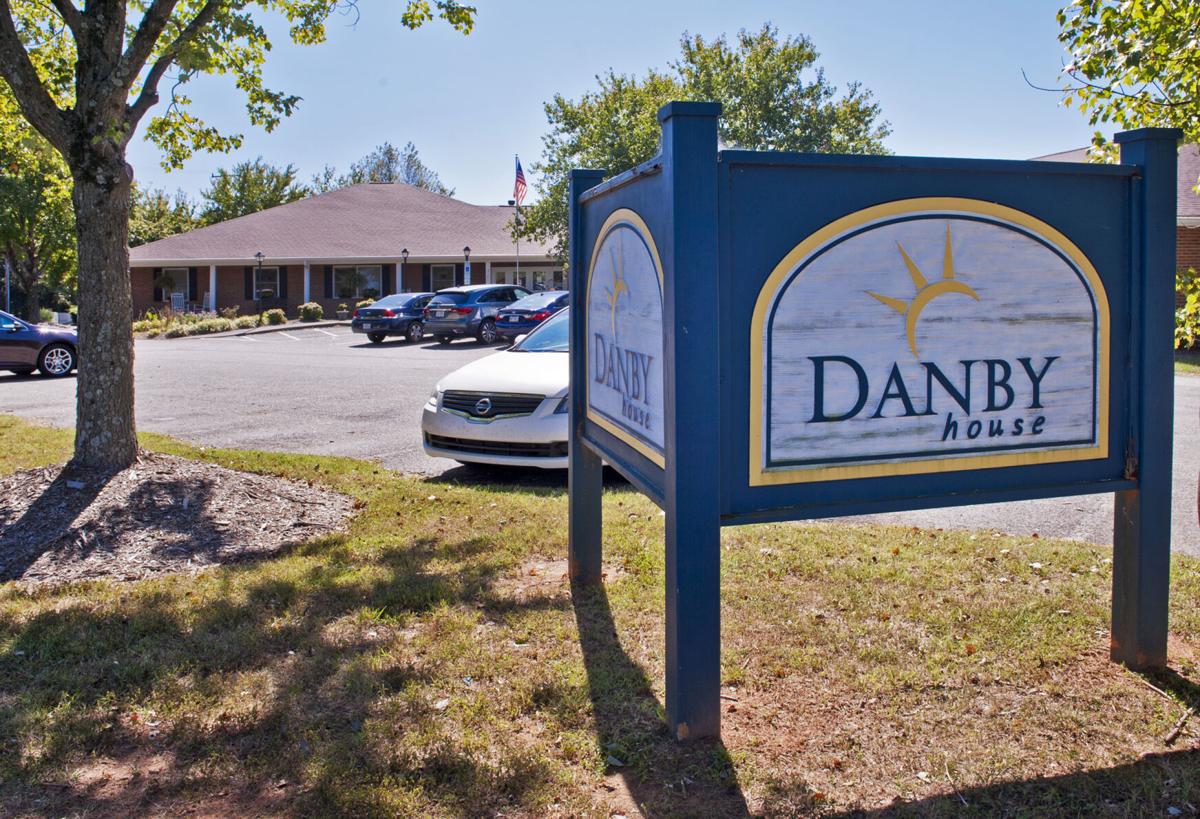 Danby House — the assisted-living facility where three employees were accused of inciting two female residents to fight each other last year — is facing a lawsuit filed by one of those residents. 
Attorneys for Betty Elaine Moore, a 75-year-old resident at Danby House, filed the lawsuit Wednesday in Forsyth Superior Court against Danby House LLC; ALG Senior LLC, which operates Danby House; and the three women who face charges in the incident that occurred on June 19, 2019. On Monday, Oct. 12, the women — Marilyn Latish McKey, 33; Tonacia Yvonne Tyson, 21; and Tanesha Deshawn Jordan, 27 — were all indicted on misdemeanor charges of assaulting an individual with a disability. ALG Senior LLC was formerly Affinity Living Group LLC. The company changed its name in June.
According to court documents, Forsyth County prosecutors allege that the three women encouraged Moore and a 71-year-old resident to fight each other. The lawsuit alleges that the three women shared the videos with other people, some of whom posted one of the videos to YouTube. According to a search warrant, Jordan recorded the fight and shared it with others. Tyson recorded a second incident in which McKey is alleged to have pushed Moore into her room. That video was also shared, the search warrant said.
Documents from the N.C. Department of Health and Human Services and the lawsuit allege that the 71-year-old resident hit Moore repeatedly and choked her. The lawsuit alleges that the three workers did not intervene in the fight and failed to notify supervisors. The lawsuit also alleges that officials at Danby House, when told of the incident, did not contact Winston-Salem police. According to a search warrant, Alexandria Johnson, an employee, contacted police on June 21, 2019, the same day that a staff meeting was held during which Brooke Wood, regional vice president of operations for what was then known as Affinity Living Group LLC, talked about the incident. 
The lawsuit makes several claims, including negligent hiring, supervision and retention and medical negligence. 
In a news release, Daniel Donovan, one of the attorneys for the woman, said the company should be held accountable.
"The actions of Ms. McKey, Ms. Tyson, and Ms. Jordan are indefensible," he said. "However, it is the corporation and the corporate decision-makers that are truly to blame for their policies of hiring unqualified staff, failing to properly train them, then leaving them unsupervised with the most vulnerable patients." 
In a statement Friday, Danby House said, "While we traditionally do not comment on pending litigation, and have not been served with a copy of the complaint, this was an isolated incident of criminal misconduct by three former Danby House employees. Danby House does not, and has never, condoned such egregious misconduct, which is contrary to the training, policies and values of this community. At all times, Danby House has fully cooperated with law enforcement and will continue to do so."
According to the lawsuit, Moore was in the Special Care Unit, which is reserved for residents suffering from dementia and Alzheimer's. On June 19, 2019, she was in her room when the other woman came into her room. The lawsuit said the 71-year-old resident had a history of coming into other resident's rooms and agitating them. She had come into Moore's room before, causing conflict, the lawsuit said.
McKey, Jordan and Tyson, all personal care aides, had come into Moore's room to check on her roommate, who had fallen. The 71-year-old resident began hitting Moore, knocking her back onto her bed, and then started choking her until "she was close to losing consciousness." 
The lawsuit said McKey, Jordan and Tyson did not do anything and in fact, encouraged the two female residents to fight each other. Another employee, a medication aide, also witnessed the attack but did not alert supervisors, the lawsuit said. 
On June 20, 2019, the regional vice president for Danby found out about the incident through text messages and asked about the incident at a staff meeting the next day, the lawsuit said. According to the lawsuit, the regional vice president failed to contact authorities or Moore's family. A search warrant identifies the regional vice president as Brooke Wood.
After the incident, the N.C. Department of Health and Human Services barred Danby House from admitting new residents because of numerous patient-care deficiencies. The deficiencies, laid out in documents filed last year, said that employees were not properly trained and that they failed to administer medications to residents as prescribed by a doctor. NCDHHS also found evidence that employees allowed, and in some cases encouraged, the residents to fight. The employees videotaped some of the fights because they didn't like one of the residents involved.
Danby House has had a history of having deficiencies, according to records with the N.C. Department of Health and Human Services. As of Sept. 29, Danby House did not have any deficiencies. 
The lawsuit is seeking at least $25,000 in compensatory damages and an unknown amount of punitive damages. 
Sign up for our Crime & Courts newsletter
Get the latest in local public safety news with this weekly email.