LEXINGTON — Molly Corbett and Thomas Martens, the father-daughter duo accused of murdering Irish businessman Jason Corbett in 2015, will go to trial a second time on June 26, 2023.
The trial will take place nearly six years after a Davidson County jury convicted the two of second-degree murder on Aug. 9, 2017, following a weeks-long high-profile trial. Judge David Lee of Davidson Superior Court sentenced each to 20 to 25 years in prison. But in a surprising twist, the N.C. Court of Appeals overturned the conviction in 2020, and last year, the N.C. Supreme Court upheld that ruling, sending the case back to Davidson County for a re-trial.
Wednesday's hearing in Courtroom 5 in Davidson Superior Court only took a smattering of minutes that was the culmination of more than a year since Molly Corbett, 38, and her father, Thomas Martens, 72, a former FBI agent, were each released on a $200,000 bond. The last court hearing in the case was in March. Judge David Hall, a Forsyth Superior Court judge assigned to the case, set a hearing for May 23. But the hearing was continued until Wednesday.
The hearing was scheduled to start at 8:30 a.m. but didn't start until almost an hour later as it appeared that Davidson County prosecutors and criminal defense attorneys met with Hall in chambers.
Hall said every effort was made to set the trial at an earlier date but it just couldn't be done.
The next court date will be Nov. 16, with another following on Jan. 9, 2023. Both court dates are designed to check the status of the case. Then on June 12, 2023, Hall will hold a hearing on any pre-trial motions.
Jason Corbett's family, particularly his sister, Tracey Corbett Lynch, has been vocal about making sure that a new trial date would be set. Last year, she expressed worry that Davidson County District Attorney Garry Frank was going to offer a plea deal to Molly Corbett and Martens, something she strongly opposes.
Marilyn Corbett, another of Jason's sister, told the Irish Independent recently that the family had been left in the dark.
"We don't know what's happening," she told the Irish paper, which also reported that the family had written to Foreign Affairs Minister Simon Coveney and the Department of Foreign Affairs in Ireland in an effort to find out when the case might be retried.
Tracey Corbett Lynch has custody of Jason's two children, Jack and Sarah, who were 10 and 8 when their father died. Jack Corbett is now 18 and Sarah is 16. Tracey Corbett Lynch; her husband, David Lynch; and Sarah Corbett traveled from Ireland to attend Wednesday's hearing. Jack Corbett did not attend, but he was in court at the March hearing.
The children did not testify at the first trial, but statements they made to social workers at the Union County Department of Social Services and at Dragonfly House Child Advocacy Center in Mocksville became an issue. Lee's decision to exclude their statements was partly the reason the convictions were overturned. They are expected to testify at the new trial.
The family did not say anything after Wednesday's hearing ended, but Sarah Corbett Lynch later tweeted "His name is JASON," with a picture of her father attached.
A brutal death
Jason Corbett's first wife, Margaret Fitzpatrick Corbett, died of an asthma attack in 2006. Two years later, Jason Corbett hired Molly Corbett, who traveled from Tennessee to Ireland, as an au pair. The two started dating and married in Tennessee in 2011 before settling in Davidson County, where Jason worked as a manager at Multi Packaging Solutions. They moved into an upscale golf community in Davidson County.
Then, in the early morning hours of Aug. 2, 2015, Davidson County sheriff's deputies responded to a 911 call and found Jason Corbett's nude body in the master bedroom of the couple's house at 160 Panther Creek Court. Davidson County prosecutors alleged that Molly Corbett and Martens brutally beat Jason to death with a 28-inch Louisville Slugger baseball bat and a concrete paving brick.
A medical examiner testified that Jason Corbett had been hit in the head at least 12 different times and that his skull had been crushed.
Blood spatter was all over the bedroom walls, floors and bedding, and the concrete paving brick was covered in blood, hair and tissue, according to prosecutors. DNA found on the baseball bat and the brick belonged to Jason Corbett.
Molly Corbett and Thomas Martens claimed self-defense, and during the trial, Martens took the stand and testified that he and his wife had traveled from Tennessee to visit Molly the day before and had stayed overnight in a guest bedroom in the basement.
Martens said during the night, he heard noise coming from upstairs and grabbed a baseball bat meant as a gift for Jack. He said when he got to the master bedroom upstairs, he found Jason Corbett with his hands around his daughter's neck. Then, Jason put his daughter in a chokehold, Martens said.
Martens testified that a life-and-death struggle began between Jason and him, resulting in him beating Jason with a baseball bat in a fight that went from the bedroom into an adjacent bathroom and back into the bedroom again.
Molly Corbett never testified but said in an ABC 20/20 interview that Jason was abusive.
Defense attorneys alleged that Jason was out-of-control, noting that he had been diagnosed with depression and told a health-care worker that he was stressed and getting angry for no reason two weeks before he died.
Overturned convictions
The statements Sarah and Jack made to social workers formed the crux of why the convictions were ultimately overturned.
Defense attorneys wanted the statements submitted as evidence to bolster their claims about self-defense. Sarah and Jack told the social workers that Jason had been physically and emotionally abusive to Molly. The statements became even more important, defense attorneys argued, because Sarah and Jack were in Ireland and could not be forced to come to the United States and testify.
David Lee, the judge in the first trial, excluded the statements. The N.C. Court of Appeals ruled that decision was prejudicial to Molly Corbett and Thomas Martens. The statements could have been used, the court said, to boost the credibility of Martens' testimony about self-defense.
Prosecutors have argued that Jack and Sarah have both recanted their statements to social workers and that they made those statements under pressure from Molly Corbett as part of a separate child custody case. Molly Corbett had filed to get custody of the children after Jason's death.
The appeals court also ruled that Lee should have excluded testimony from Stuart James, a national expert on bloodstain pattern analysis. The court ruled James should have never testified about stains found on the inside hem of Martens' shorts and the bottom of Molly Corbett's pajama pants without confirming whether the stains were blood, either Jason Corbett's or someone else's.
Gag order
Near the end of the short hearing, Hall admonished everyone involved in the case to keep their mouths shut in public.
Hall had issued a gag order on prosecutors, criminal defense attorneys, law-enforcement officials and any other stakeholders, including Jason Corbett's family members and family members for Molly Corbett and Martens.
Sarah Corbett appeared to say that the gag order was unfair in a tweet on Wednesday.
"So the person who murdered my dad, abused me shared all my images and my private notes to the whole world is ok to do so but I can't talk?," she said in the tweet, in an apparent reference to Molly Corbett. "Where is my protection? my freedom of speech ? I will speak the truth about MY Life!"
She added the hashtags "#justiceforjason #Freedomofspeech."
Molly Corbett had shared pictures of the two children on her social media.
Without getting into specifics, Hall said he had been made aware that there had been statements made that came close to violating his order. Assistant District Attorney Alan Martin stood up to make it clear that no one on the defense side had made any statements about the case outside a court hearing.
Hall said he issued the gag order to ensure that both sides are ensured a fair trial. The case has gotten both national and international attention, particularly in Ireland.
Hall said he has ordered that no one involved in the case should make any public statements about the case, including the alleged facts. And, he said, it doesn't matter if it seems benign. He said he will make no further comments about the matter and considered this a warning.
"If it happens again, there will be a hearing … a contempt hearing," he said.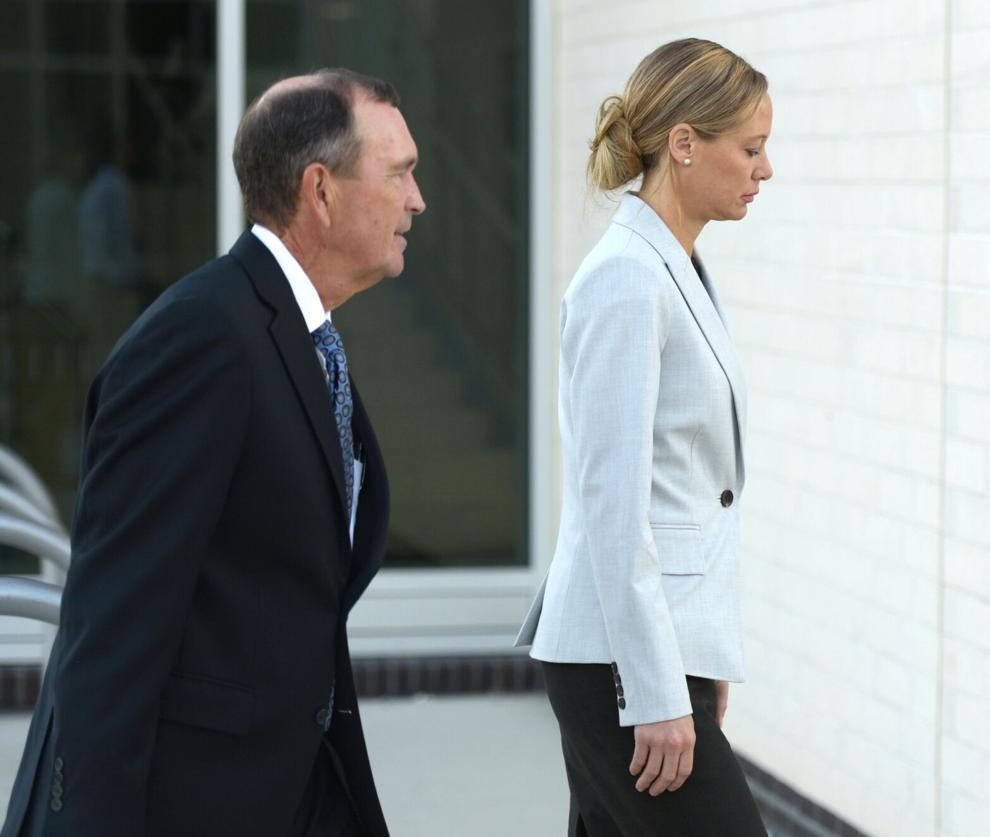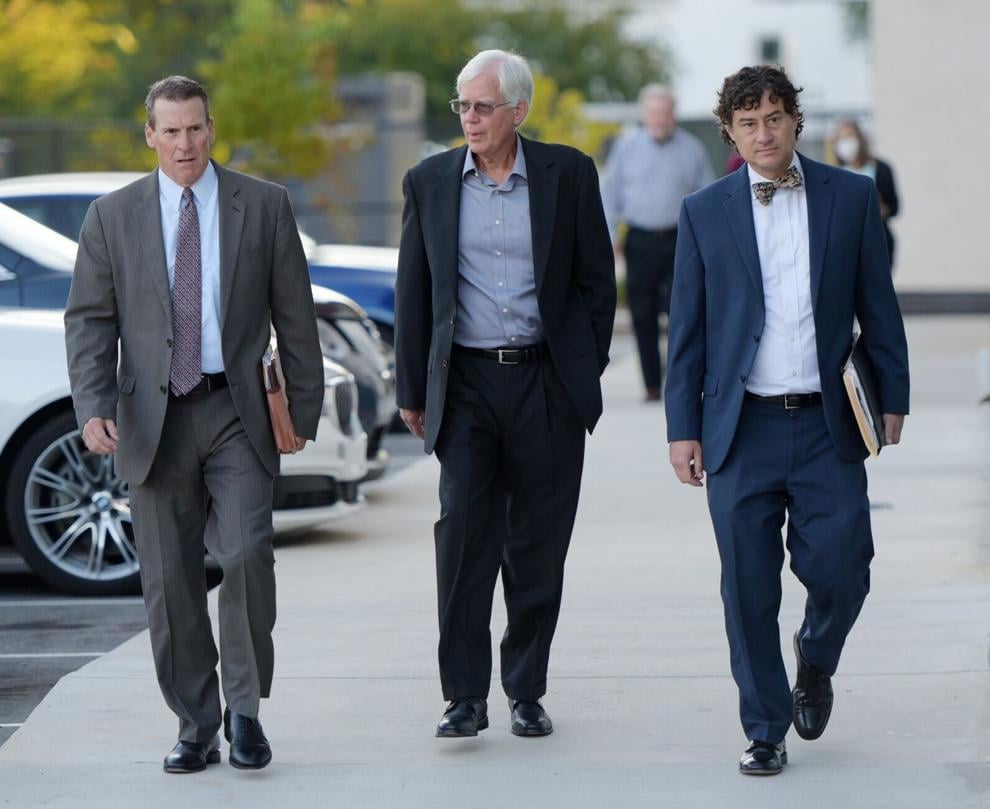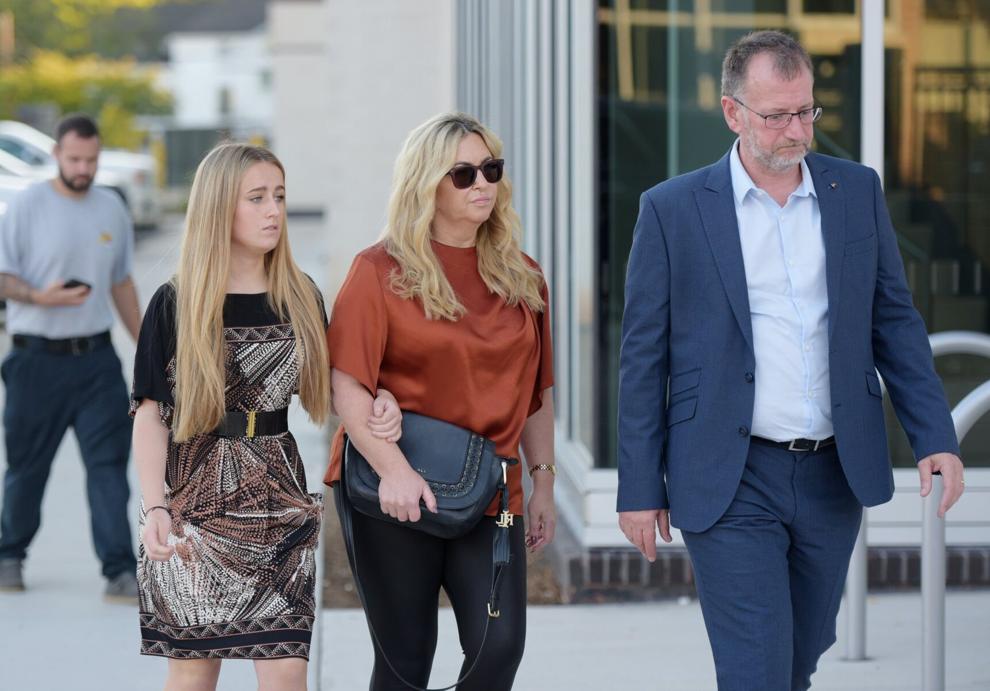 PHOTOS: Molly Corbett, Thomas Martens appear for hearing in death of Irish businessman Jason Corbett
Corbett Martens hearing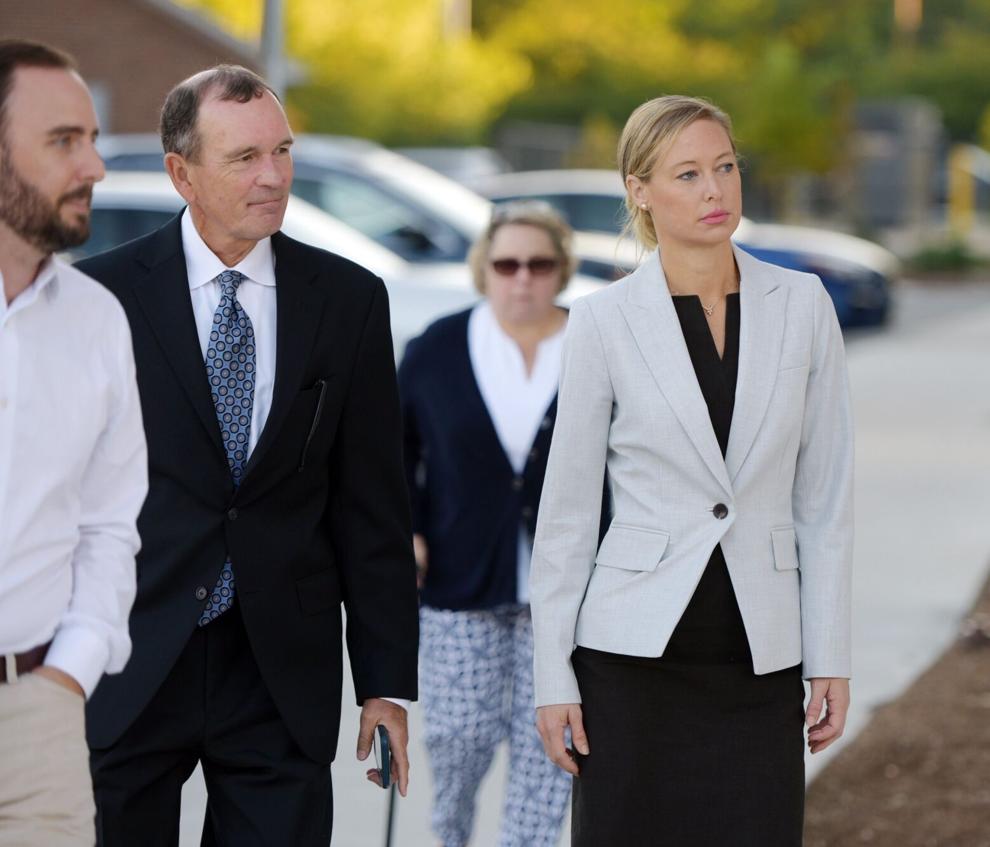 Corbett Martens hearing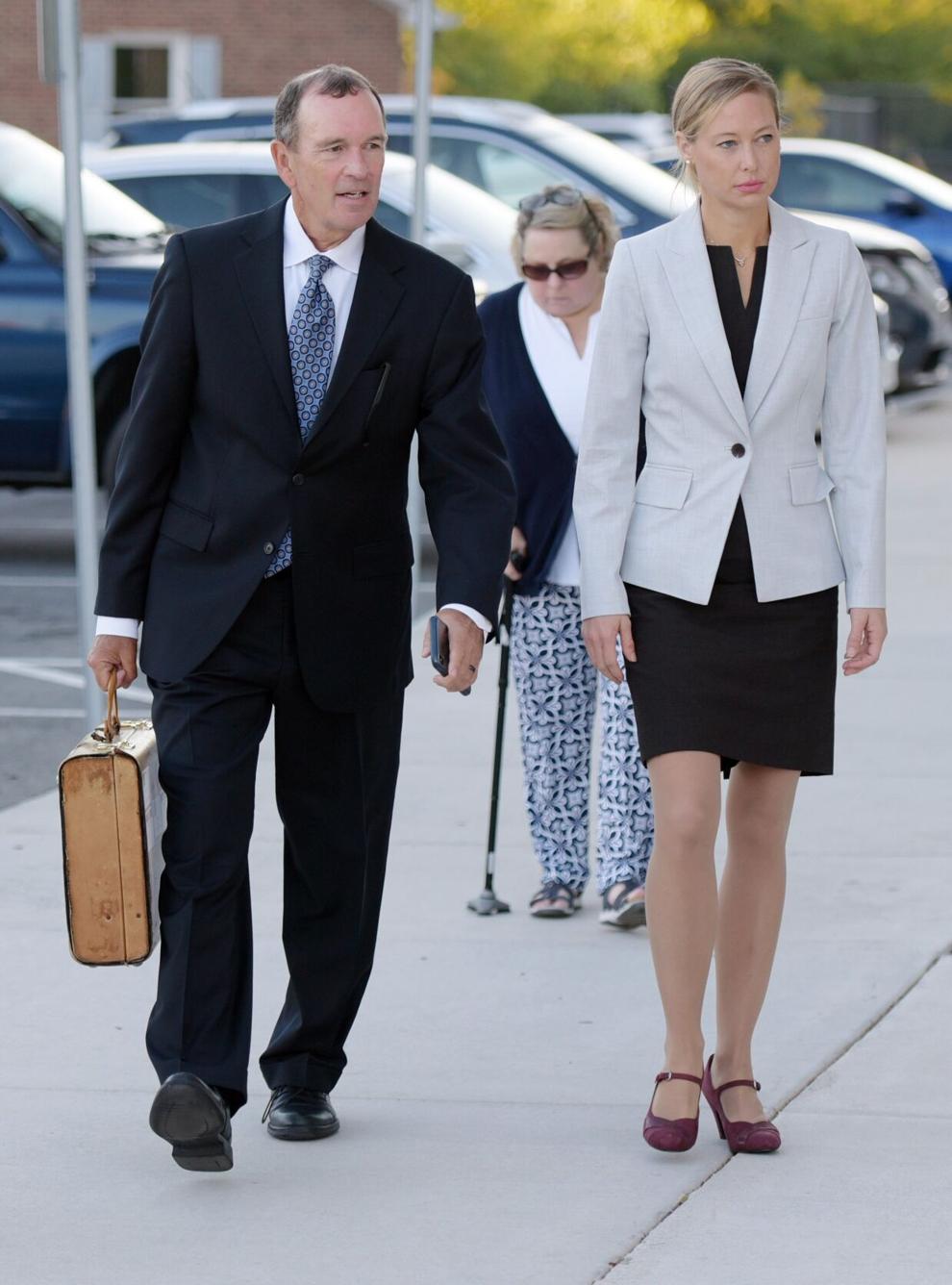 Corbett Martens hearing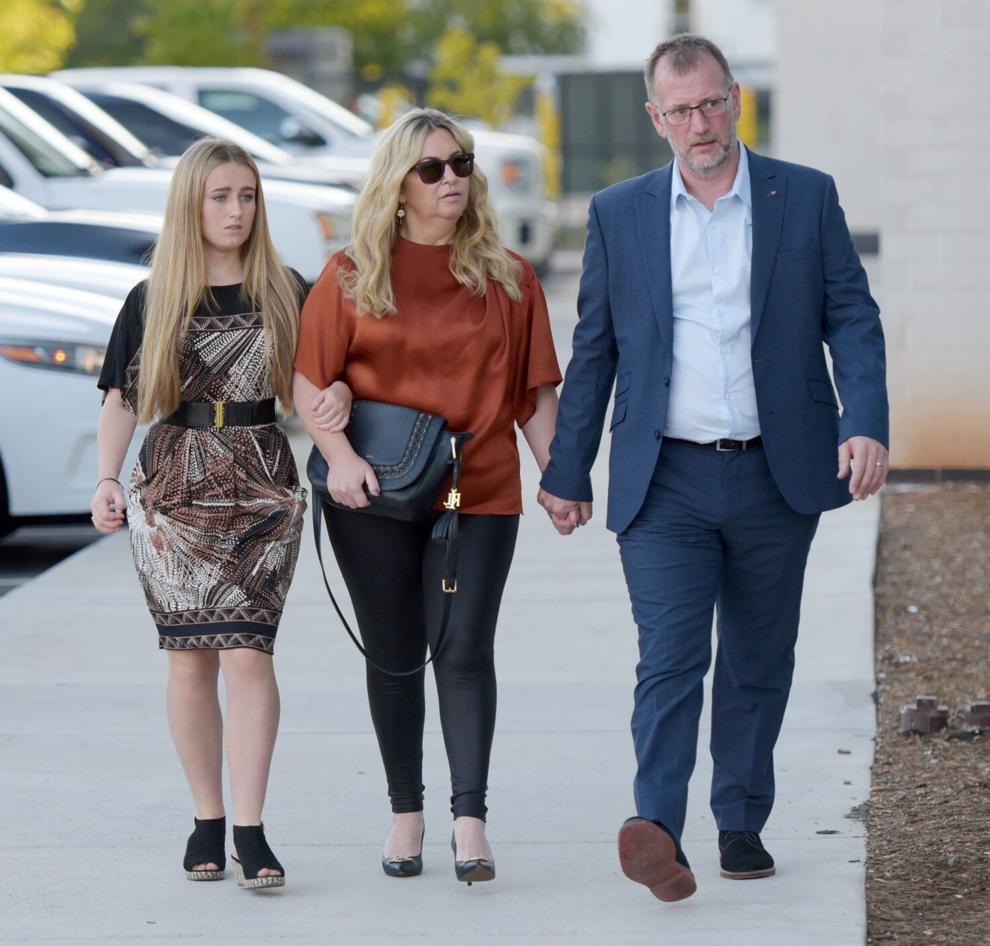 Corbett Martens hearing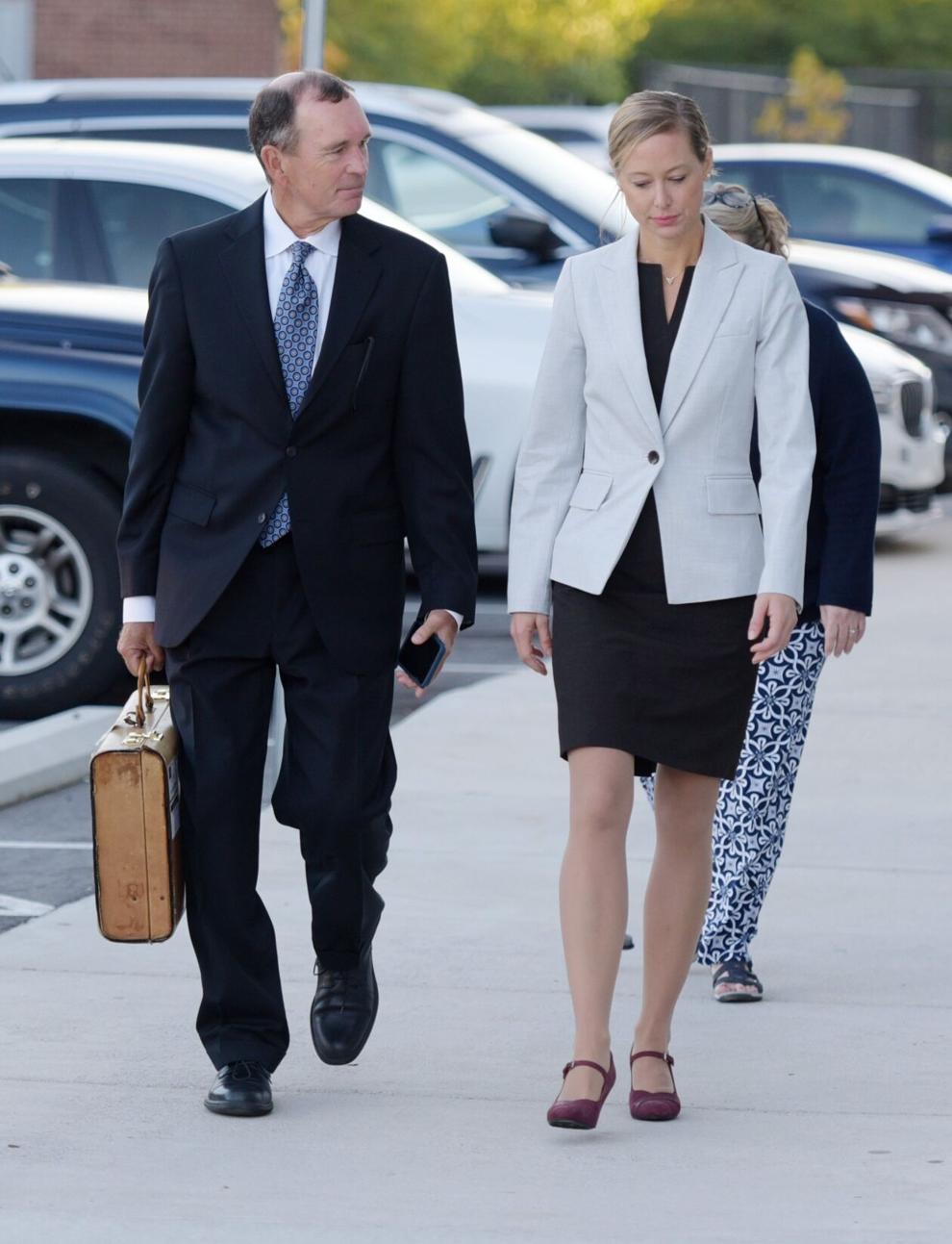 Corbett Martens hearing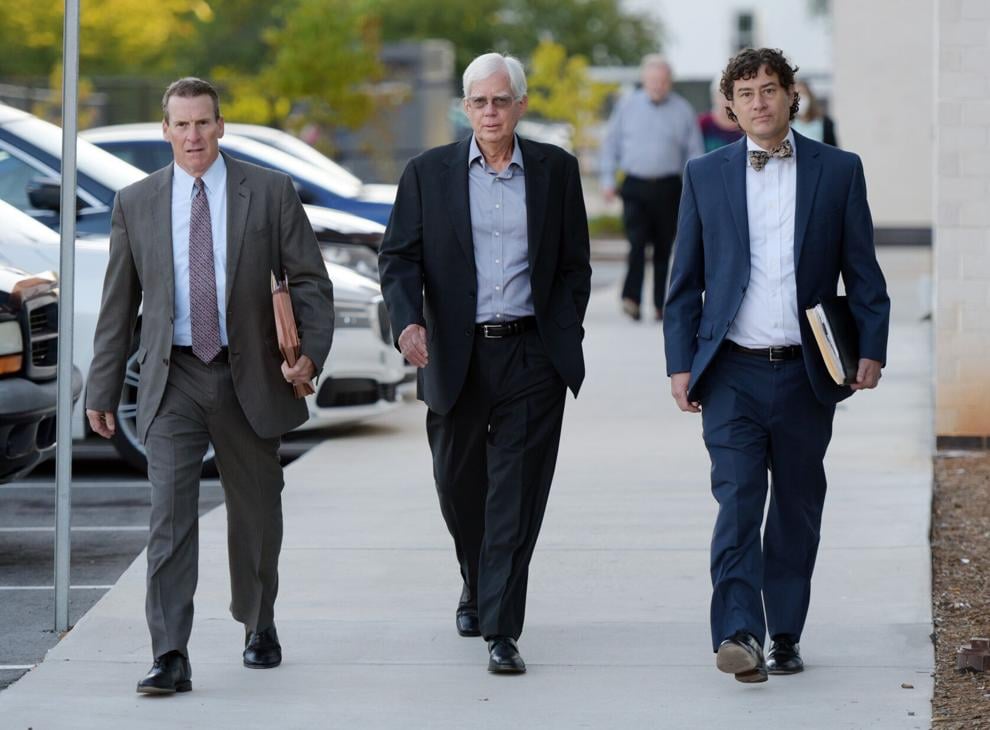 Corbett Martens hearing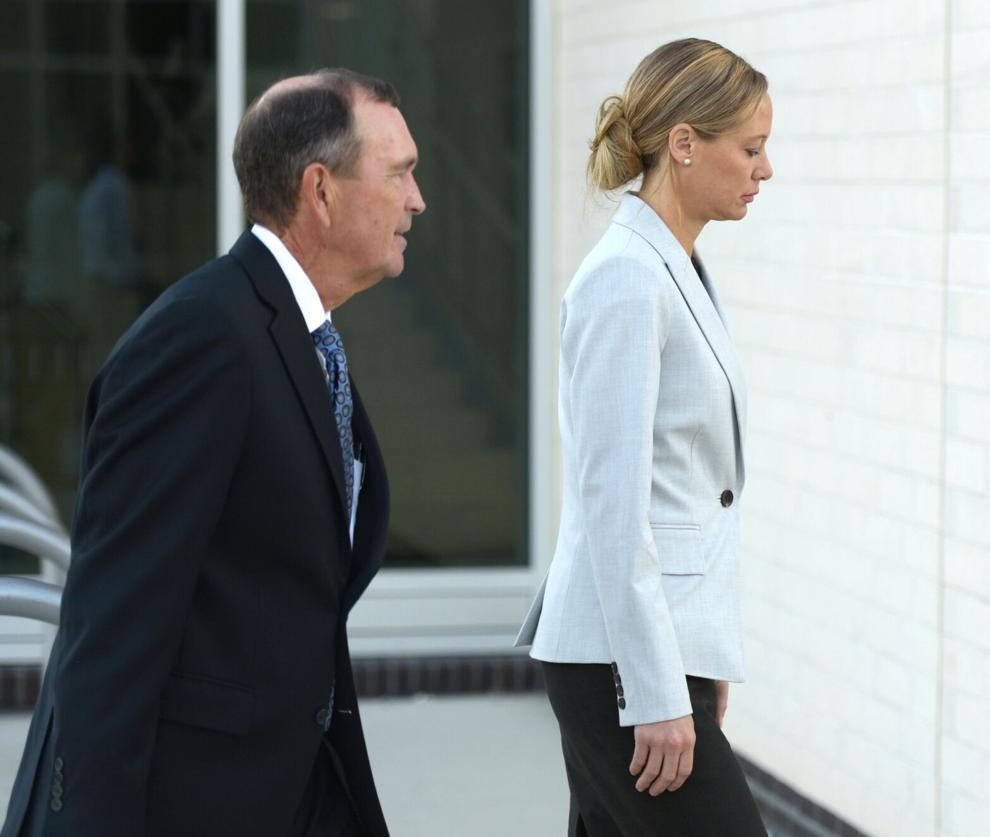 Corbett Martens hearing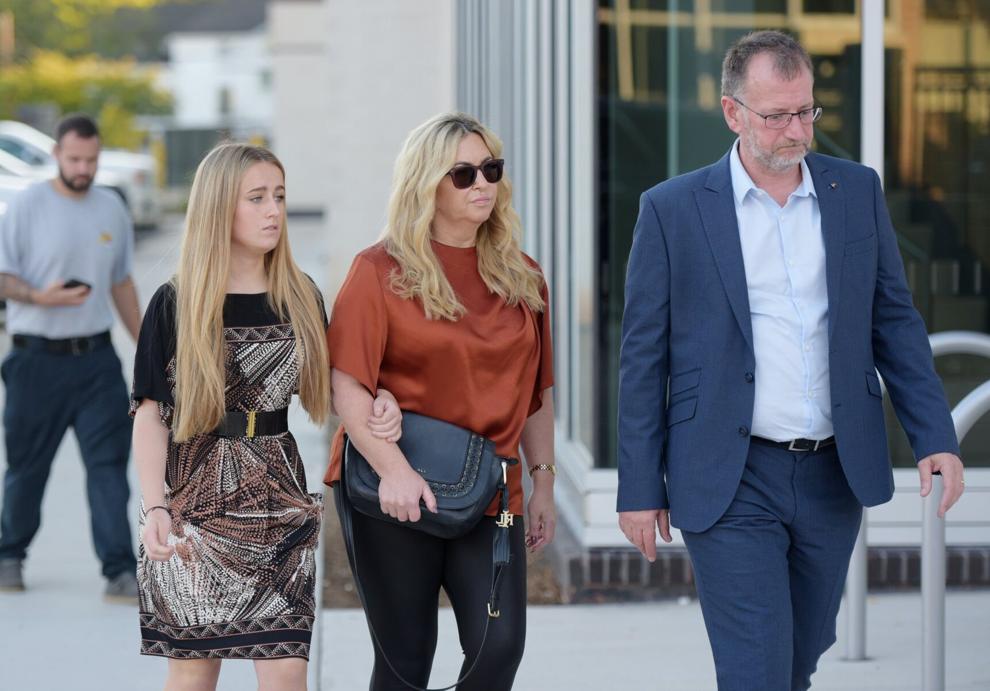 Corbett Martens hearing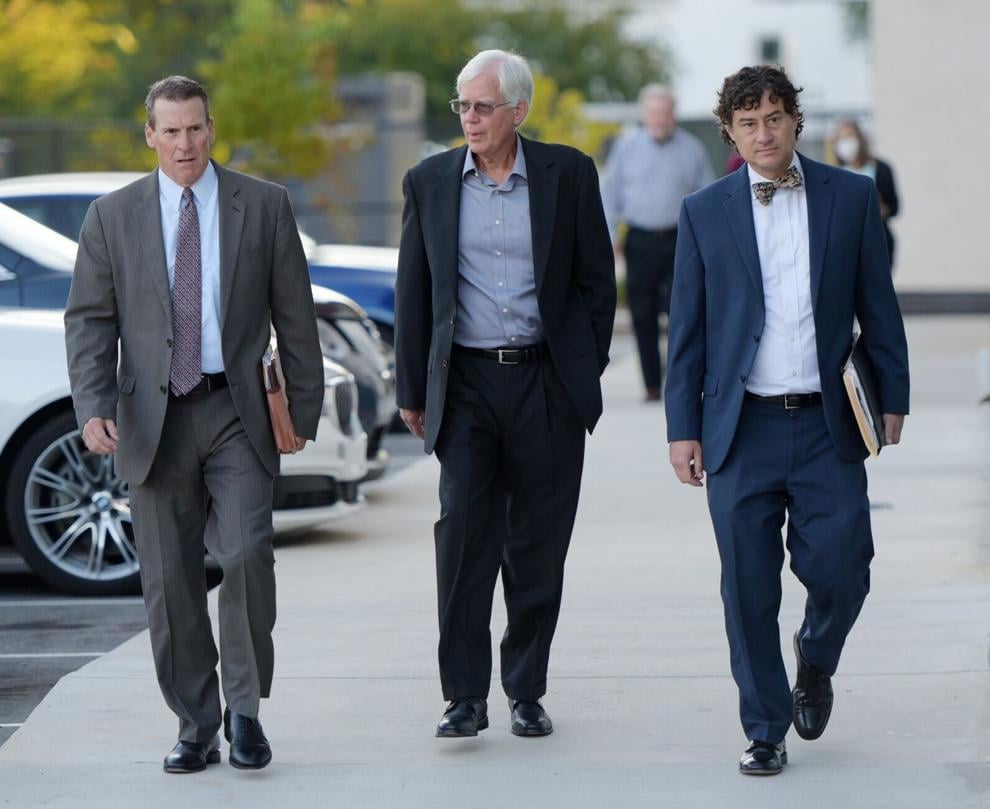 Corbett Martens hearing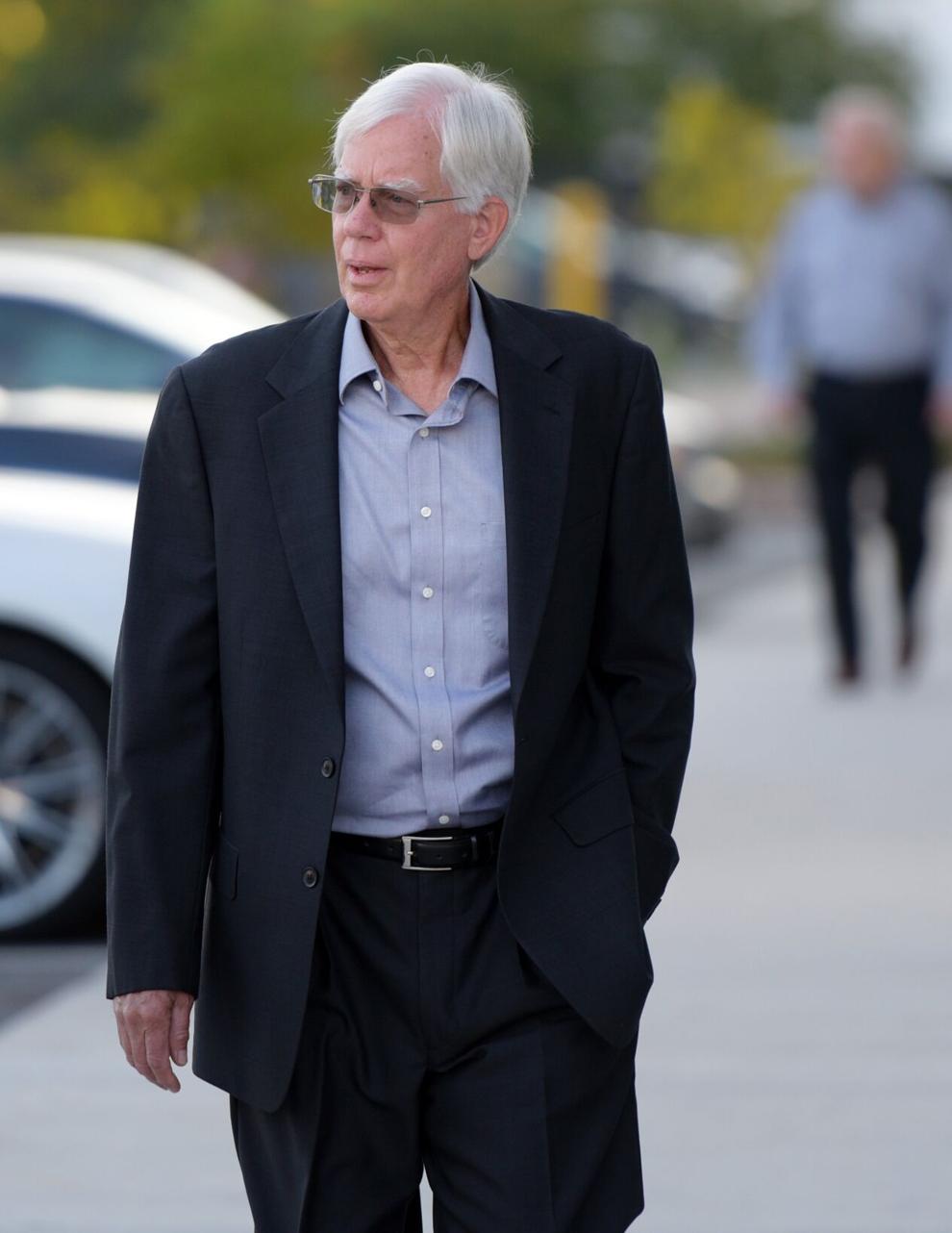 Corbett Martens hearing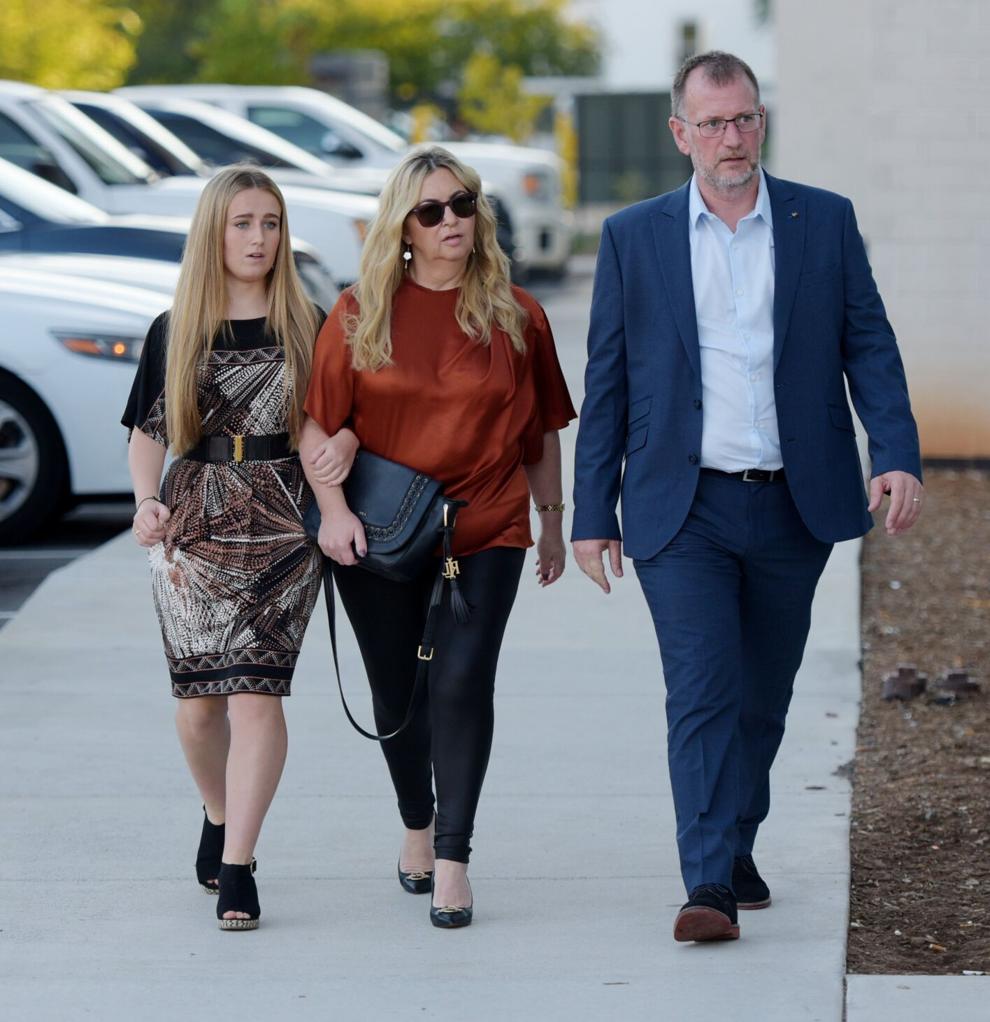 Corbett Martens hearing