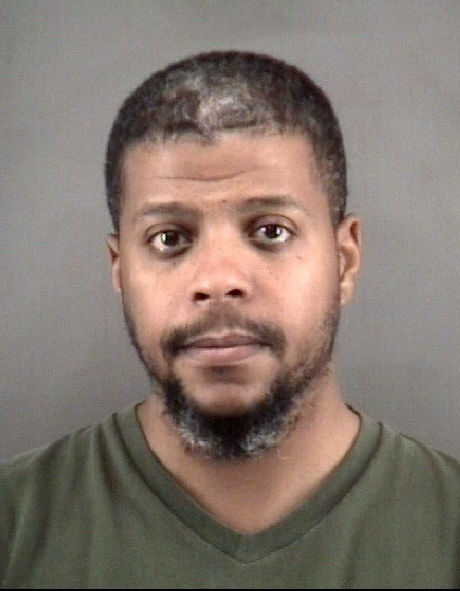 A Lexington man who once had control over a Winston-Salem church's finances was indicted Monday on additional charges alleging that he stole more than $500,000 either directly from the church or by defrauding church members out of their retirement money. 
Kenneth Ray Sullivan Jr., 36, of Hartman Road in Lexington was indicted on three felony counts of obtaining property by false pretenses, one count of obtaining property by false pretenses of over $100,000, three counts of securities fraud and one count of exploiting a disabled or elderly person while in a position of trust. 
Sullivan was already facing multiple charges connected to allegations that he stole hundreds of thousands of dollars from Grace Presbyterian Church on Carver School Road. Sullivan and his family had been members of the church for years, and Sullivan eventually became the church's clerk of session. The position essentially meant that he was the church's treasurer and had control over its financial accounts. 
Forsyth County prosecutors have alleged that Sullivan stole money from the church and also recruited church members and members of his family, including his parents, to invest in what were fake companies. In July, an agent with the N.C. Secretary of the State testified at a bond hearing that Sullivan is alleged to have stolen at least $668,000 from the church and from the retirement accounts of church members and relatives. Carol Stone, the agent with the N.C. Secretary of State, also testified that Sullivan also attempted to illegally obtain another $429,000 by applying for credit cards and personal loans using other people's names. 
He was initially charged last year with two counts of obtaining property by false pretenses of over $100,000 and one count of securities fraud. Those charges allege that he either stole from Grace Presbyterian Church or defrauded family and church members of a total of $340,384, according to indictments.
In the new indictments, Sullivan is alleged to illegally taken $28,568 from bank accounts belonging to Grace Presbyterian Church between Jan. 1, 2013 and Jan. 1, 2019. The indictments said Sullivan claimed that the money would be used for official business but instead converted the funds for his own use. Indictments also allege that between Oct. 1, 2014 and Sept. 15, 2017, Sullivan defrauded church members of $16,422 in order to open accounts and invest in New Covenant Mutual Funds. The money was instead used for Sullivan's personal benefit, the indictments said.
The indictments also said Sullivan committed securities fraud when he took $151,466 from the Individual Retirement Accounts of Carrie Laughry, Graciela Windsor and Devaldean Penn. He also took $31,375 from the personal bank accounts of Sherri D. Sullivan, Elaine Foster and Carrie Loughry, falsely telling them that the money would be used to invest in his companies, Prodigy Capital Management, The Sullivan Agency and Lion of Judah Properties, all of which were fake, according to the indictments. 
Sullivan withdrew another $94,489 from David Windsor and Sherri D. Sullivan through their IRA accounts to buy shares of those same fake companies, the indictments said. He withdrew a total of $182,821 from IRA accounts for Graciela Windsor, Sherri D. Sullivan, Devaldean Penn and Elaine Foster as well as personal money from Elaine Foster, Carrie Loughry and Sherri D. Sullivan. The allegation of exploiting a disabled or elderly person is in reference to Elaine Foster, the indictments said. 
The new indictments allege Sullivan illegally obtained a total of $505,143. 
At the bond hearing held in July, Kenny Faulkner, a church official, said church leaders found out on Sept. 12, 2018, that "the church didn't have a dime." Church leaders thought they had paid off the mortgage but later learned they had an outstanding balance of $14,000, Faulkner said at the hearing.
Stone, the agent at the N.C. Secretary of State, said Sullivan made multiple transfers of money from the church's account every day, which would be unusual. Sullivan, she said, used the money to pay off student loans and credit cards and making other purchases.
A pending lawsuit filed by Grace Presbyterian Church against Sullivan said that Sullivan bragged on social media about his newfound wealth and posted pictures of himself with $50 bills and $100 bills on his lap. Andrew Fitzgerald, an attorney for the church, has said that Sullivan would write checks that required an endorsement from him and another church member and that Sullivan would forge the endorsement of the other church member. Sullivan, Fitzgerald said, also would fraudulently open bank accounts in the church's name and deposit the church's money into them.
Stone said investigators had identified about 100 different accounts that Sullivan may have created and that he bragged that he had offices in Chicago and research facilities in Hong Kong and London.
Sullivan is in the Forsyth County Jail with bond set at $800,000.
Sign up for our Crime & Courts newsletter
Get the latest in local public safety news with this weekly email.