Attorneys for Kalvin Michael Smith have filed a motion seeking to exonerate Smith for his conviction in the December 1995 assault of Jill Marker at the now-closed Silk Plant Forest store on Silas Creek Parkway, citing newly-discovered evidence that includes a new witness. This comes five years after Smith was released on a technicality. He has never been exonerated.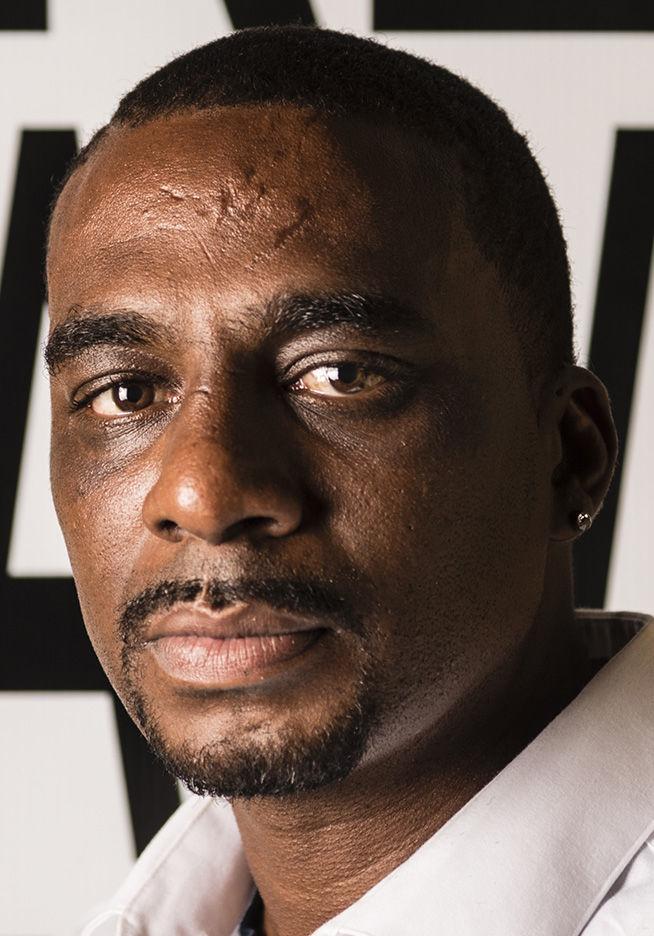 The motion was filed by Jim Coleman and Jamie Lau of the Wrongful Convictions Clinic at Duke University School of Law, which has long investigated Smith's claims of innocence.
Smith's case represents the most prominent allegation of a wrongful conviction in Winston-Salem since Darryl Hunt was exonerated nearly 20 years ago for the murder of Deborah Sykes, a copy editor at The Sentinel, the city's now-closed afternoon newspaper. Hunt was accused of raping and stabbing Sykes. Hunt killed himself in 2016.
The Winston-Salem Journal published a series in 2004 that raised questions about the police investigation into Marker's assault. Since then, the Silk Plant Forest Citizens Review Committee concluded that there was no evidence that Smith was at the scene of the crime. The Silk Plant Forest Truth Committee enlisted Chris Swecker, a former assistant FBI director, to conduct an independent review of the case. Swecker released a report in which he concluded that there were serious flaws in the police investigation and that those flaws undermined faith that Smith's conviction was just.
Forsyth County District Attorney Jim O'Neill did not immediately respond to a request Wednesday for comment. Both Forsyth County prosecutors and the N.C. Attorney General's Office have sought to uphold Smith's conviction.
According to the motion, filed in Forsyth Superior Court on Tuesday, a man told the host of a 2016 MTV documentary that he and his friend saw a white man matching the description of Kenneth Lamoureaux, who was initially a suspect in Marker's assault, walking toward the back of the Silk Plant Forest store and carrying a Maglite flashlight. That's significant because several witnesses told police that they saw a white man matching Lamoureux's description either in the store or near the store on Dec. 9, 1995, the night that Marker was assaulted. Some witnesses were able to identify Lamoureux from a photo lineup.
Winston-Salem police detectives investigated Lamoureux as a primary suspect for six months and then inexplicably dropped their investigation of him after Lamoureux moved to Charlotte to live with his stepfather. Don Williams, the lead detective, told a citizens review committee in 2009 that he dropped Lamoureux as a suspect in June 1996 because Marker had identified her attacker as a Black man. But that doesn't make sense because Winston-Salem police didn't interview Marker, who had severe brain injuries, until Oct. 31, 1996. According to the motion, Marker, who could not talk, did not identify Smith as her attacker and appeared to identify Lamoureux as the man who was in the store on the night of her attack. Smith's attorneys said that Forsyth County prosecutors did not disclose the Oct. 31, 1996 interview prior to Smith's trial.
The motion includes an affidavit from Lauren Eva Nagao, the host of the MTV documentary, "Unlocking the Truth," about what the man told her in September 2016. The names of the man and his friend are redacted in the affidavit. The man told Nagao that they reported what they saw to Winston-Salem police and Don Williams, the lead detective, interviewed them. Williams never documented the interview, the motion said. At a 2009 hearing for one of Smith's appeals, Williams defended his work and denied any misconduct.
The motion also includes an affidavit from Jeana Schopfer, who was Marker's former supervisor for a daycare center where Marker had previously worked. Schopfer called Winston-Salem police on Dec. 10, 1995 and told them that Lamoureux had repeatedly harassed Marker both at the daycare center and at the Silk Plant Forest store, where Marker worked as an assistant manager. Schopfer has previously said Marker called her on the night of her attack, saying that Lamoureux had come into the store to ask her out and then stormed out when she rebuffed him.
But in the 2016 MTV documentary, Schopfer revealed for the first time that before she hung up with Marker, Marker said, "He's here! He's here!" Coleman and Lau said that based on everything known about the case, it is clear Marker was telling Schopfer that Lamoureux had returned to the store.
According to the motion, it is undisputed that Marker was assaulted sometime between at least 8:48 p.m. and 8:50 p.m. on Dec. 9, 1995. Paula Glover and her son were the store's last customers and they left around 8:48 p.m. Glover heard snippets of Marker's conversation with Schopfer. One of two women who found Marker bleeding in the back of the store after 8:55 p.m. was a nurse. She said that judging from the blood's coagulation, Marker had been assaulted five to 10 minutes before she was found.
One witness saw a white man trying to park a white van outside Silk Plant Forest store, and other witnesses reported seeing a white man acting suspiciously either inside Silk Plant Forest store or outside, according to the motion. Lamoureux was known to drive a white van for work; detectives never processed that van for evidence.
There was never any physical evidence that tied Smith to the crime scene, and he was only identified as a suspect after two ex-girlfriends, seven months apart, falsely told Winston-Salem police that Smith was involved in the assault, the motion alleges. Smith was arrested in January 1997, more than a year after Marker was assaulted. Smith signed a statement saying that he was in the store, but his statement contradicted the physical evidence. Eugene Littlejohn testified that Smith was there but he made initial statements indicating that he was unfamiliar with any of the basic facts and he later recanted his testimony, according to the motion.
Lamoureux not only had a history of harassing Marker but he had a documented history of violence, according to the motion. He had physically assaulted his wife, who had Lamoureux involuntarily committed to Forsyth Medical Center weeks before Marker's assault. Lamoureux was released on Dec. 8, 1995 from the hospital, which was directly across Silas Creek Parkway from the store. In the MTV documentary, Ellen Lamoureux, Lamoureux's ex-wife, said that when she asked Williams why Smith was charged, instead of her ex-husband, Williams reportedly told her, "I don't see why it matters to you. Kenneth Lamoureux moved out of town and we're getting a known crack dealer off the street."
Coleman and Lau allege in the 85-page motion that there is overwhelming evidence that Smith is innocent and should be exonerated and that Winston-Salem police detectives, particularly Williams, and Forsyth County prosecutors withheld favorable evidence that would have proven Smith's innocence.
It took until 2014 before Smith's attorneys learned that Williams had admitted in an interview to the State Bureau of Investigations that he had videotaped a photo lineup with Marker on Sept. 4, 1997. In written reports, he and former detective Lonnie Maines claimed that Marker made a definitive identification of Smith as her attacker. Williams, who had previously denied that he had videotaped the interview, told the SBI that he turned the video over to former Forsyth County prosecutor Mary Jean Behan, who said she never received it.
The SBI submitted a report to the Forsyth County District Attorney's Office in 2004 but Coleman and Lau said they did not receive that report until 2014.
Williams also never turned over the video from Toys R Us, next to the Silk Plant Forest Store. The video might have bolstered Littlejohn's contention that he and Smith had gone to the toy store and that he had seen Smith in the Silk Plant Forest store. The video cannot be found, according to the motion, which alleges that Williams destroyed it after viewing it.
The motion also alleges that Williams used statements from a previous suspect, Shane Fletcher, a white man who was found to have been at Forsyth Medical Center on the night of Marker's attack, to frame Smith. His statement contained information that was never publicly shared, and Coleman and Lau said Fletcher's room was next to the room where Lamoureaux was. They contend it was possible that Fletcher got his information for his subsequent confession to police from Lamoureux.
Since his release from prison, Smith has been in and out of the Forsyth County Jail on a number of charges, including larceny, assault and drug possession. He is currently in the Forsyth County Jail awaiting trial on some of those charges.
Smith also has since had a child with a woman he was eventually convicted of assaulting.
Coleman said many of Smith's problems stem from the fact that he spent nearly 20 years in prison for a crime he didn't commit. That has made Smith's transition from prison into civilian life incredibly hard, he said.
"I make no excuse for his petty criminal conduct," Coleman said in an email. "But I am not ready to condemn him for it. He was wrongfully convicted and then dumped out on the street. Many of the offenses he committed were to survive on the streets."
That includes stealing soap, breaking into a car to sleep or having alcohol-fueled fights with his girlfriend, Coleman said.
"His conduct has turned away all of the people who supported him while he was in prison," Coleman said. "That also likely adds to the stress and trauma of his life."
Coleman said he is trying to get Smith an assessment for substance abuse so that he can be transferred to a residential treatment facility.