A federal lawsuit filed Tuesday alleges that John Neville's civil rights were violated when detention officers and a nurse ignored his medical distress and pinned him down in a prone position on a mattress in a cell while he yelled out 30 times that he could not breathe.
One detail stood out in the complaint — that Capt. C. Warren of the Forsyth County Sheriff's Office handed a handwritten note to EMS after Neville got to the hospital in the early morning hours of Dec. 2, 2019. The letter said: "Call if and when there is a time of death and if an autopsy is performed. We need to know yes or no. Thank you."
"The callousness of this note demonstrates that correctional defendants were more concerned with the potential fallout from their treatment of Mr. Neville than they were for Mr. Neville's wellbeing," the lawsuit said.
John Elliott Neville, 56, of Greensboro, died at Atrium Health Wake Forest Baptist medical center on Dec. 4, 2019, mere days after he was taken into custody and brought to the Forsyth County Jail on a misdemeanor assault charge out of Guilford County. His death prompted local protests and a 49-day occupation of Bailey Park led by Triad Abolition Project.
Forsyth County Sheriff Bobby Kimbrough Jr. did not publicly acknowledge Neville's death for six months. On June 26, he and his agency provided limited information about Neville's death. About two weeks later, Forsyth County District Attorney Jim O'Neill announced that five detention officers – Lt. Lavette Maria Williams, Cpl. Edward Joseph Roussel, Officer Christopher Bryan Stamper, Officer Antonio Woodley Jr., and Officer Sarah Elizabeth Poole – and nurse Michelle Heughins were all charged with involuntary manslaughter in Neville's death. The criminal charges are still pending, and no trial date has been set. The lawsuit said Heughins surrendered her North Carolina nursing license in January.
On Tuesday, attorneys for Sean Neville, John Neville's son and executor of his father's estate, filed a lawsuit in U.S. District Court in the Middle District of North Carolina. The detention officers and nurse were named as defendants. Also named were Kimbrough, Wellpath LLC, the jail's medical provider at the time, and Forsyth County.
Sean Neville issued a statement that partially said: "Never during the national protests and violence surrounding George Floyd's murder did we seek to inflame an already tense situation or foment unrest. Peace, justice and grace have been and will continue to be my family's guiding principles."
Neville continued: "In keeping with our previous stance, we had hoped to quietly and privately resolve our differences with Forsyth County, the Sheriff's office and Wellpath," he said. "They have made that impossible and so now we have hired the lawyers at Kilpatrick Townsend to help us seek the fair and just outcome which none of us children nor our father John have yet received."
None of the attorneys representing the detention officers and the nurse could be reached late Tuesday afternoon.
Kimbrough issued a statement late Tuesday: "I support the Neville family as they grieve the loss of their dad. I understand this is a civil process, and I cannot discuss details, but I continue to stand on what is legal, what is moral, and what is right. Let it be known, I still love the Neville family."
Forsyth County manager Dudley Watts did not immediately return a message seeking comment. Judy Lilley, a spokeswoman for Wellpath LLC, said the company has a policy of not commenting on pending litigation.
The 74-page lawsuit lays out the most comprehensive accounting of what happened to Neville starting on Dec. 1, 2019, when he was arrested and brought to Forsyth County Jail, until he died.
According to the lawsuit, everyone entrusted to care for Neville failed to do so.
At 3:25 a.m. on Dec. 1, 2019, Neville, a father of five children who worked in construction, was booked into the Forsyth County Jail. Officers with the Kernersville Police Department had arrested him on an outstanding warrant for misdemeanor assault on a female.
The lawsuit said that while he was being booked, Neville told an intake jail official that he had asthma. A form from Wellpath showed that the jail medical provider ordered that Neville be given his inhaler four times a day — at 5 a.m., 10 a.m., 5 p.m. and 10 p.m.
That didn't happen, and the last time Neville was able to use the inhaler was at 10:43 a.m. Dec. 1, 2019, the lawsuit said.
Neville ended up in a cell with another man, and the cellmate later told investigators that when Neville took naps during the day, it sounded "like he was trying to catch his breath."
Almost exactly 24 hours after Neville was first booked into the jail, detention officers and Heughins went to his cell after his cellmate pushed a button. Neville had fallen from his top bunk – 4 feet from the floor – after having seizure-like symptoms. He was found sweating with vomit on his clothes and blood around his mouth.
The lawsuit said that despite the fact that due to his asthma, Neville was considered a special needs inmate, he was not immediately sent to the hospital. He was pinned to the floor while Heughins tried to get a pulse, and then he was handcuffed, placed in a restraint chair and taken to a multipurpose room on another floor of the jail.
While in transport, Neville defecated on himself. Nothing was done.
At the multipurpose room, Heughins tried to take Neville's pulse again while Neville was in the restraint chair, with restraints on his ankles and handcuffed behind his back.
They took him to another cell, grabbed a mattress from a bunk and placed the mattress on the floor. Neville pleaded for his inhaler. He was ignored, the lawsuit said.
Then they had Neville get face down on the mattress while detention officers piled on top of him in an attempt to take the handcuffs off and ankle restraints off. The ankle restraints were removed and his legs were propped up to his buttocks in a trifold position, the lawsuit said.
Neville made some incoherent statements and said "I can't breathe" 30 times.
Two and a half minutes after being in the prone position, the handcuff key broke off in the left handcuff. Another key didn't work.
Neville asked to be turned over so he could breathe.
"Corporal Roussel told Mr. Neville that he was breathing because he was talking and yelling," the lawsuit said.
After three and a half minutes, Neville "uttered the last intelligible phrase he ever made."
Williams came into the room at one point and told the officers to straighten Neville's legs. She was in charge of jail operations that night, according to the lawsuit. She made no other suggestions, the lawsuit said.
Detention officers used a bolt cutter, which didn't work and one of the officers had to go get another bolt cutter that did work. After five minutes in the prone position, Neville had stopped moving.
Roussel asked Neville if he was okay and Neville groaned a reply. Roussel took that as Neville saying he was fine, the lawsuit said.
By the time the bolt cutters removed the handcuffs, Neville had been in a prone position for 12 minutes. Detention officers removed Neville's blue jumpsuit and left Neville alone in the prone position in the jail cell. They went back in and started life-saving measures when Heughins noticed Neville wasn't breathing.
Nearly 20 minutes after Neville was first placed in the prone position, Heughins started CPR. He had to be revived several times both at the jail and at the hospital before he went into a coma. He was declared dead on Dec. 4, 2019.
An autopsy report said Neville died from a brain injury caused when his heart stopped and his brain was deprived of oxygen. He asphyxiated while being restrained with his arms behind his back and his legs folded up, often referred to informally as "hog-tied."
The lawsuit outlines 12 different claims, including negligence, wrongful death and violations of federal civil rights laws. The lawsuit asks for compensatory damages totaling about $300,000 and an unknown amount of punitive damages. The lawsuit said the county continued to contract with Wellpath LLC and its predecessor, Correct Care Solutions, even though both corporations had been sued several times for inmate deaths in the county jail.
A trial date has not been set for the lawsuit.
Photos: Occupy the Block in Winston-Salem
Occupy the Block Day 2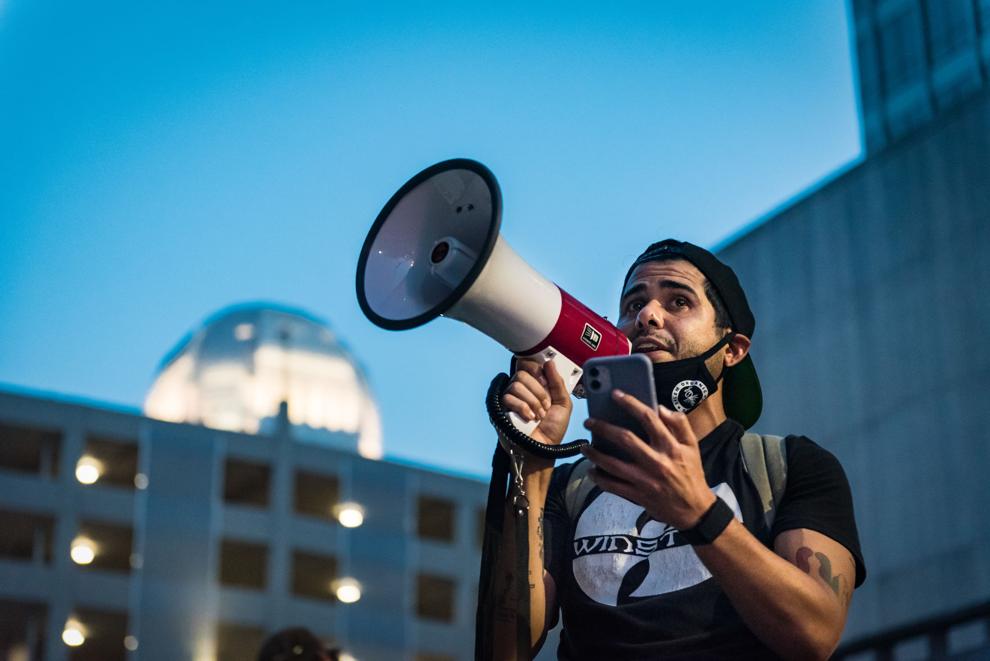 Occupy the Block Day 2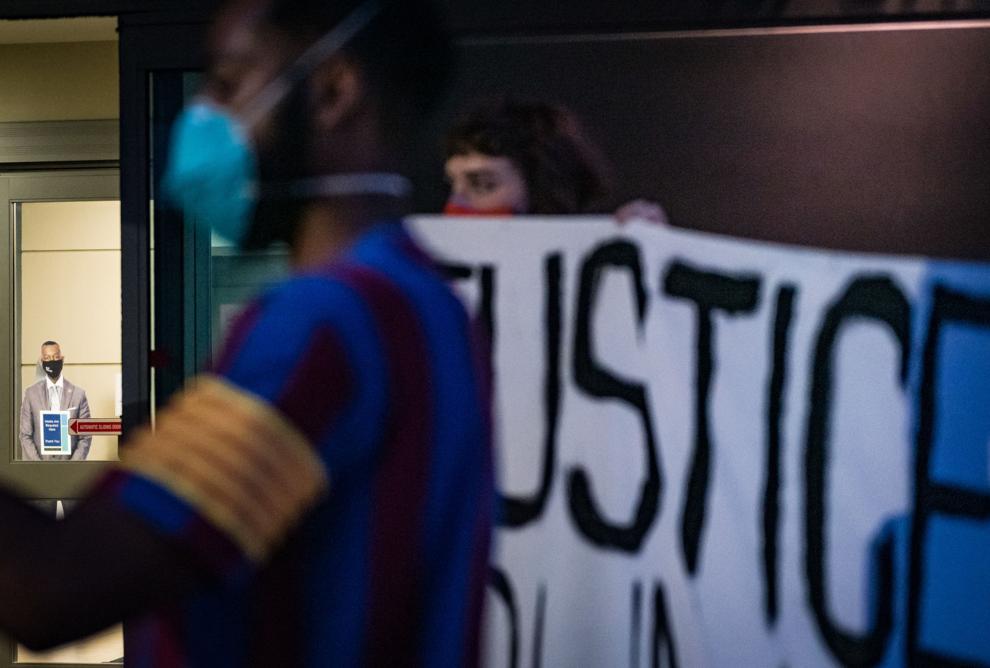 Occupy the Block Day 2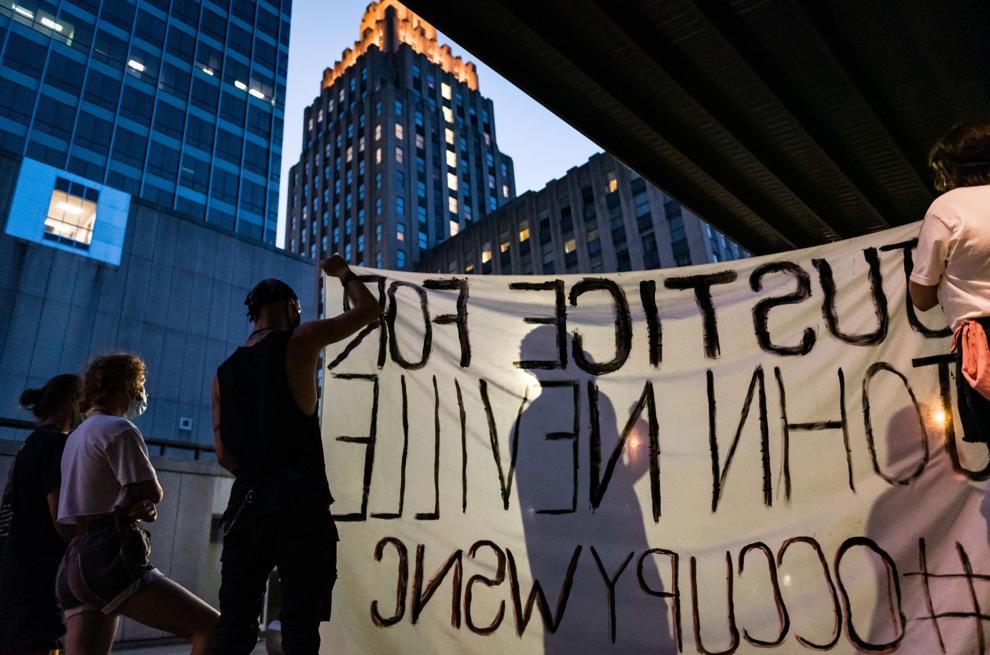 Occupy the Block Day 2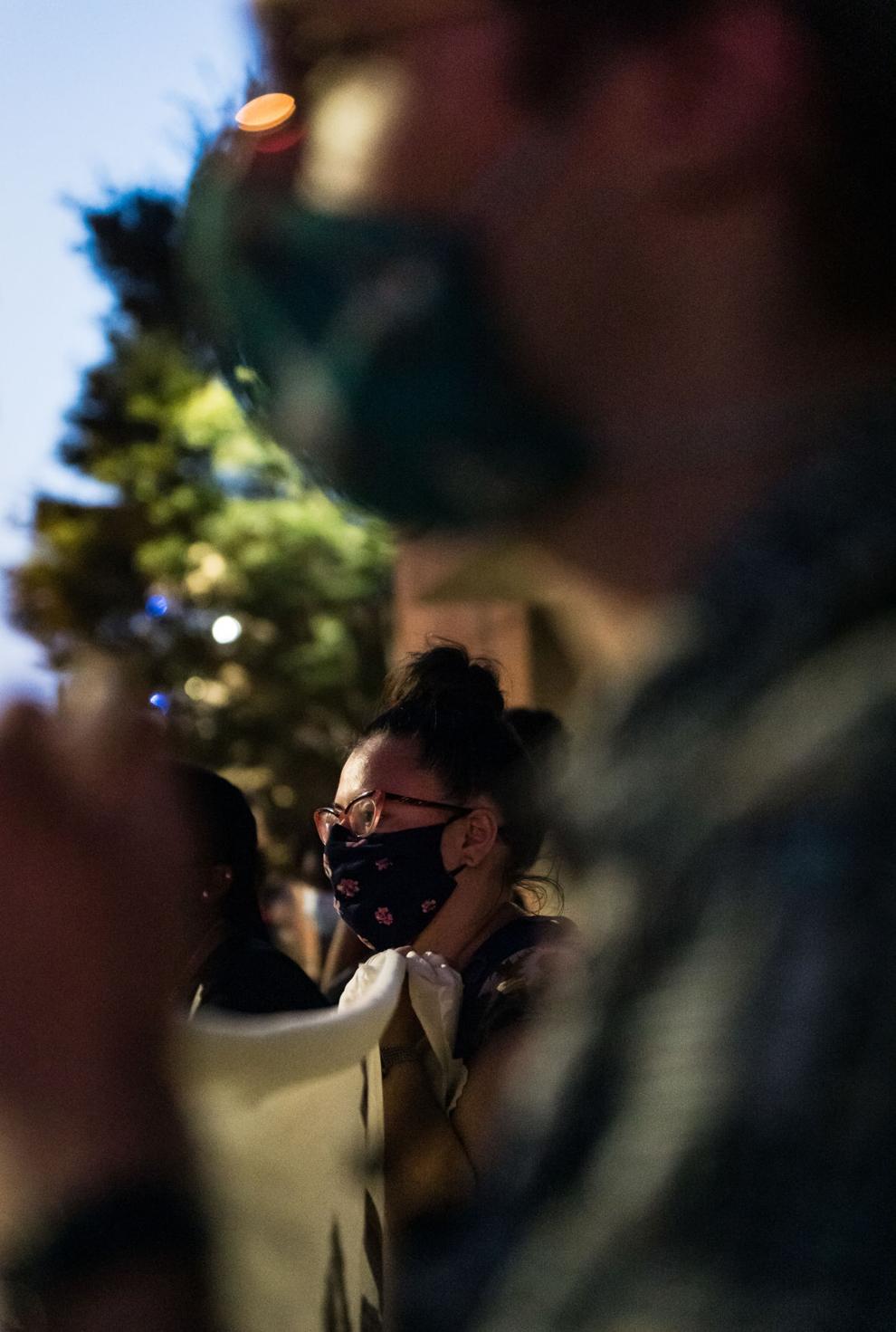 Occupy the Block Day 2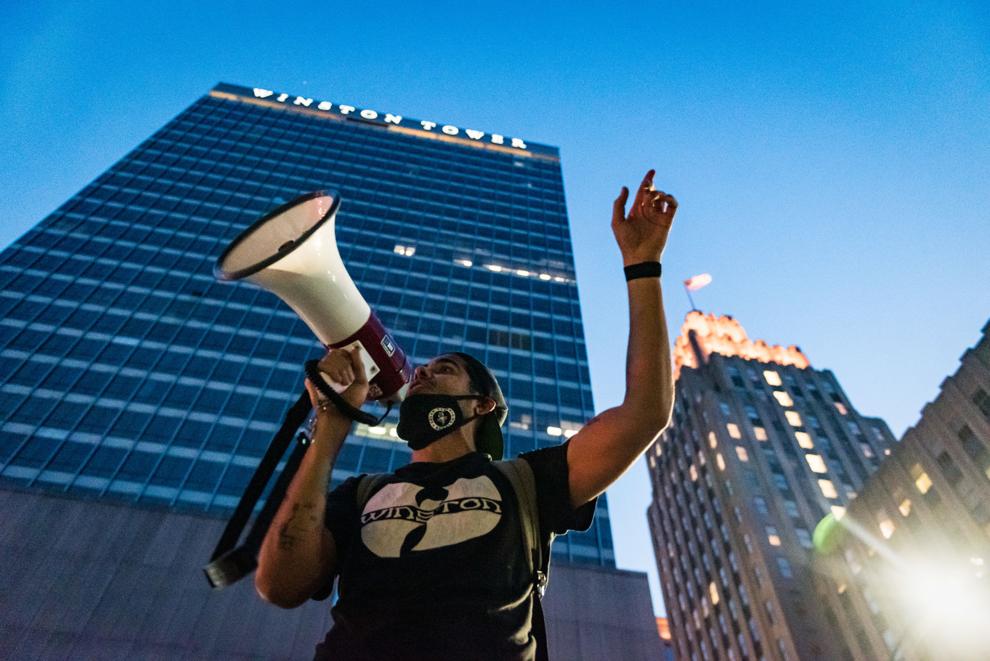 Occupy the Block Day 2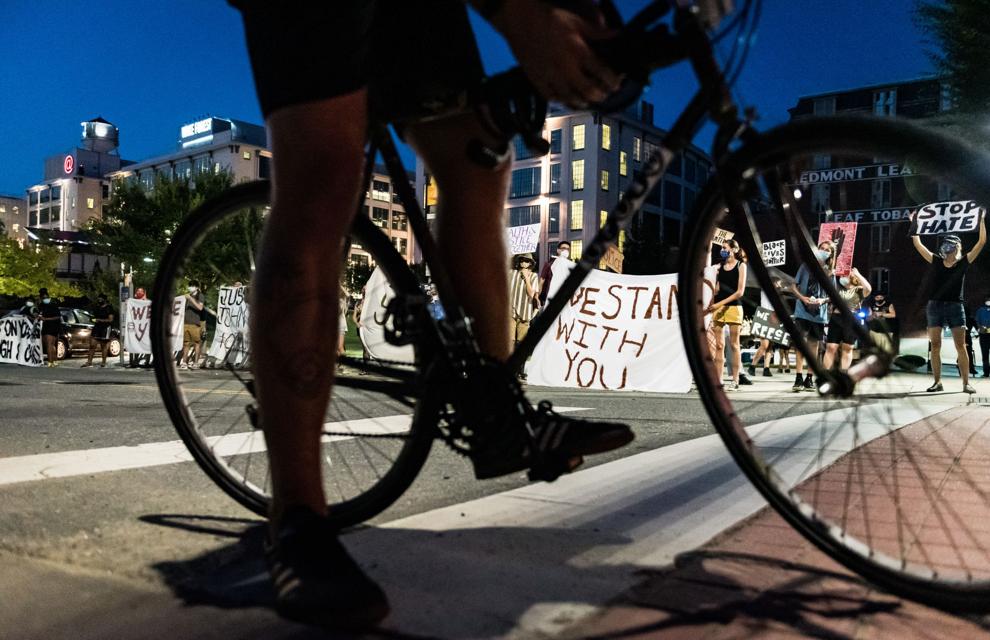 Occupy the Block Day 2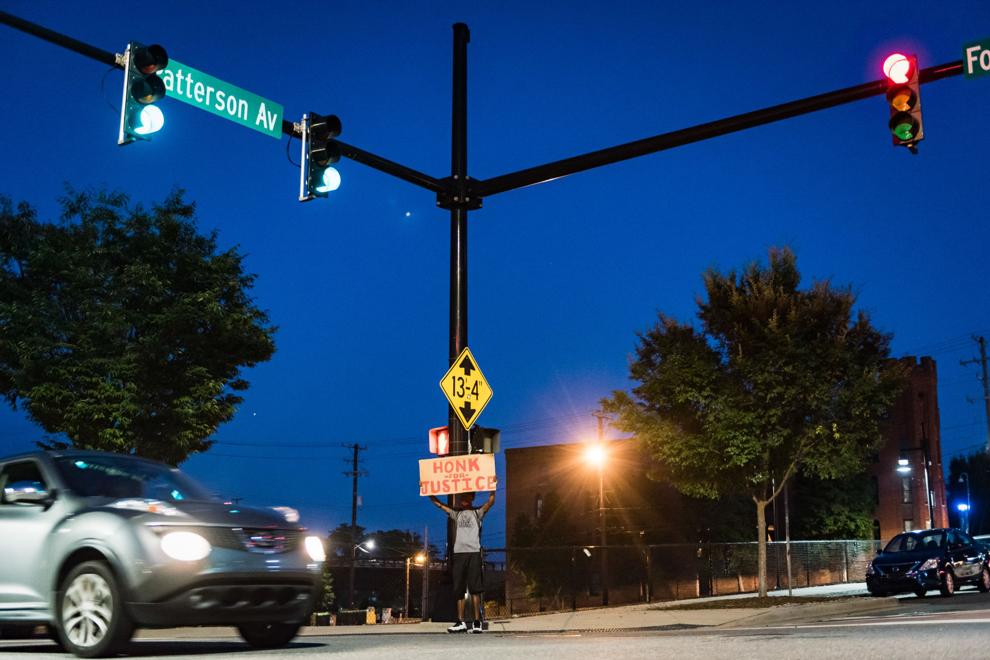 Occupy the Block Day 2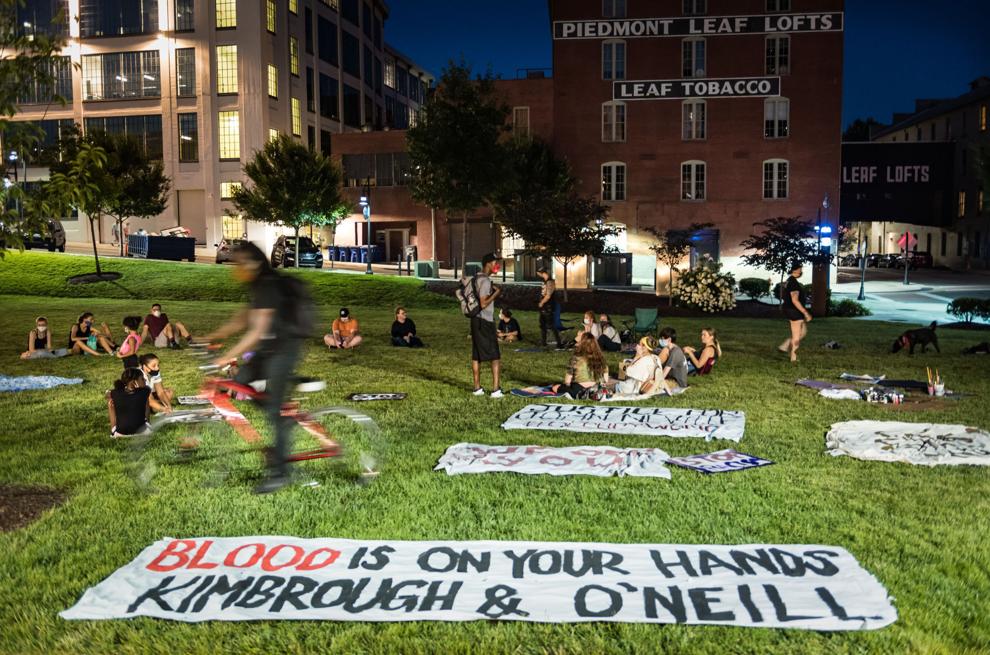 Occupy the Block Day 2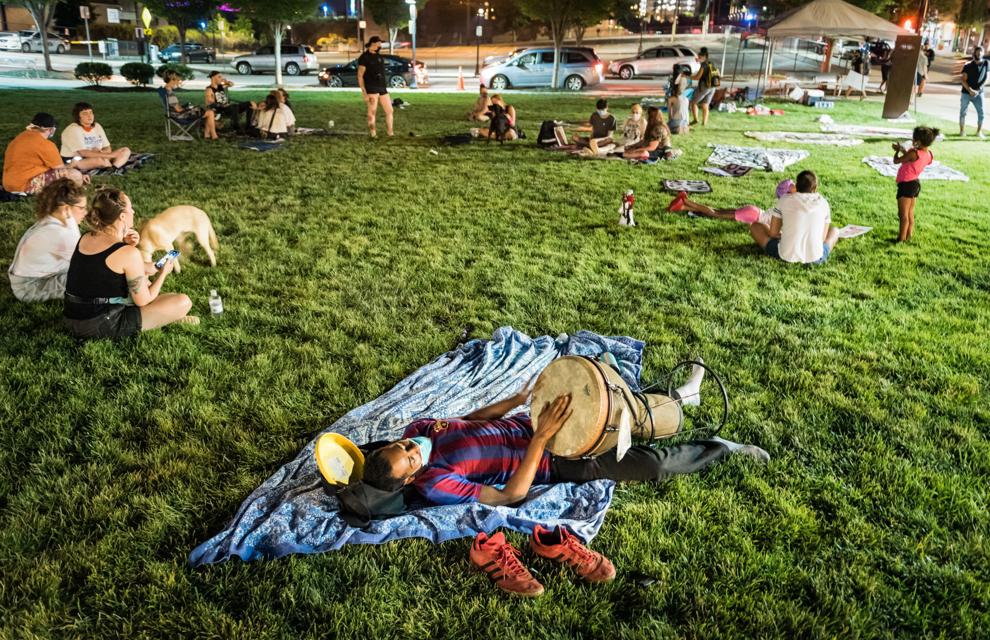 Occupy the Block Day 2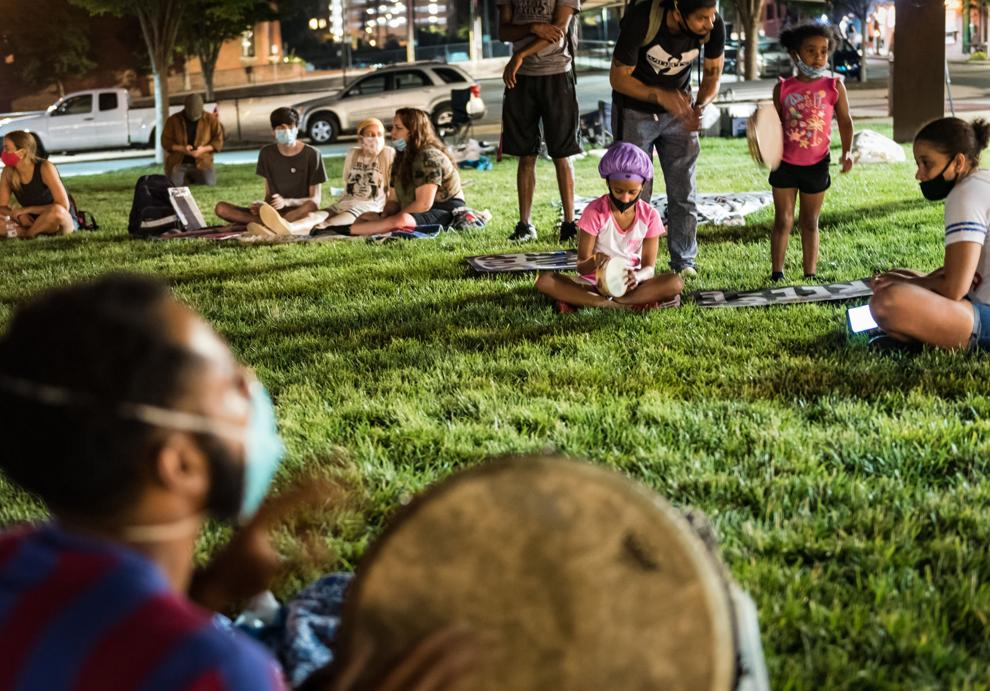 Occupy the Block Day 2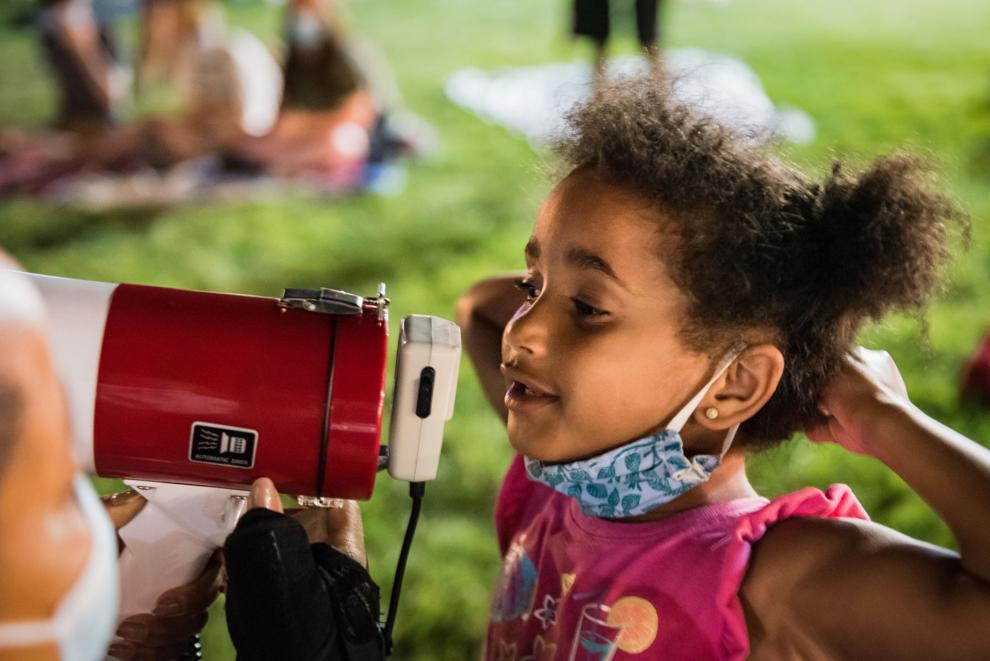 Occupy the Block Day 2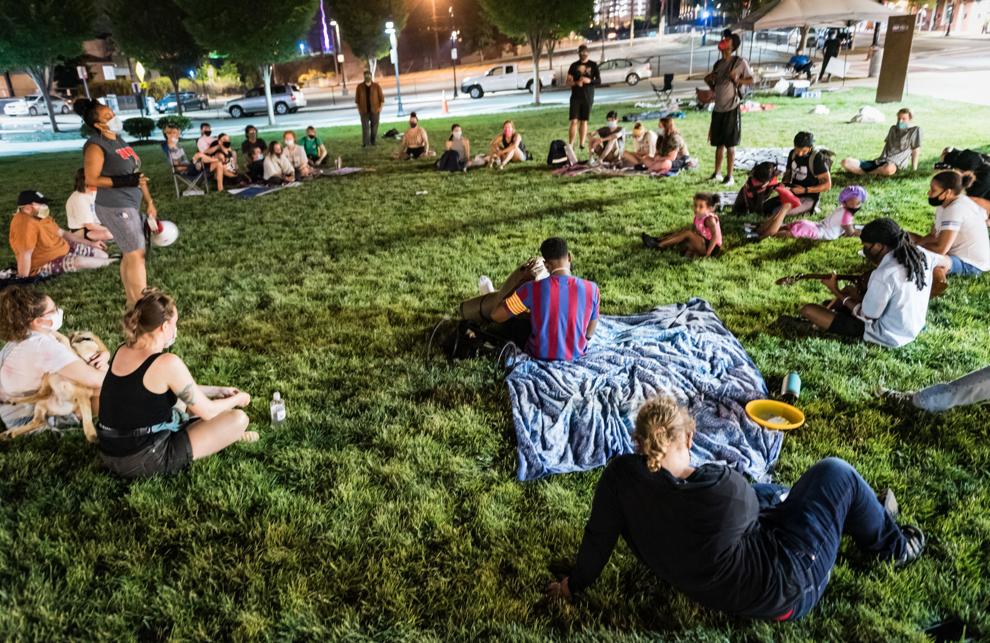 Occupy the Block Day 2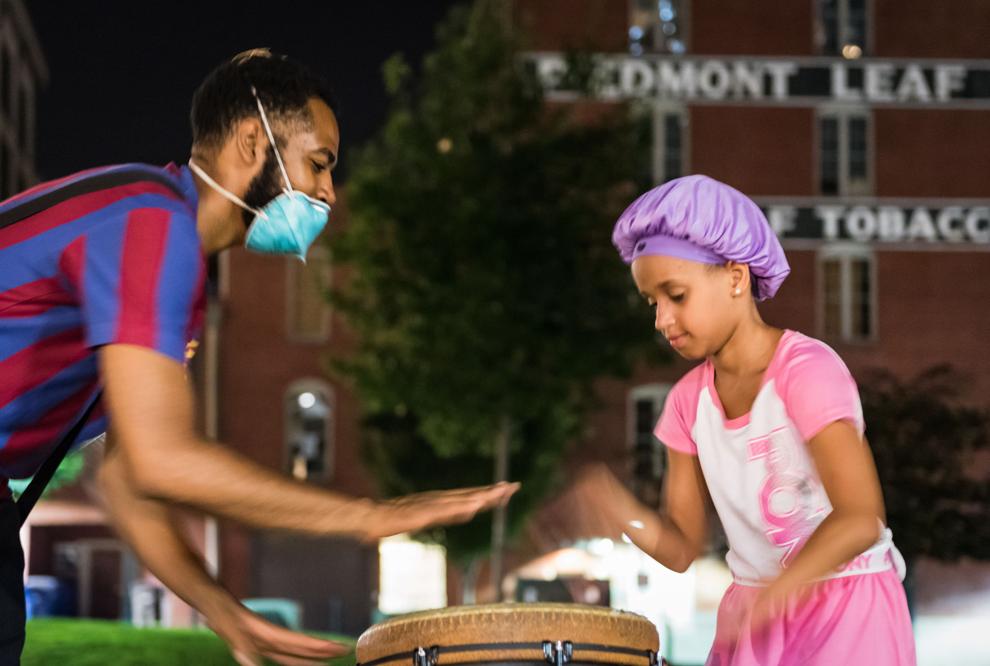 -- HIDE VERTICAL GALLERY ASSET TITLES -- (copy)