An Ardmore resident whose body was found after a standoff with Winston-Salem police Wednesday died from an exchange of gunfire with officers, police said Thursday.
An autopsy conducted Thursday at Wake Forest Baptist Medical Center showed that Edwin Joseph Castillo Jr., 34, died of a gunshot wound, according to a police news release.
There was no evidence that the wound was self-inflicted, police said.
Four officers who fired their guns at Castillo have been placed on administrative duty pending the outcome of the investigations, as is routine in officer-involved shootings.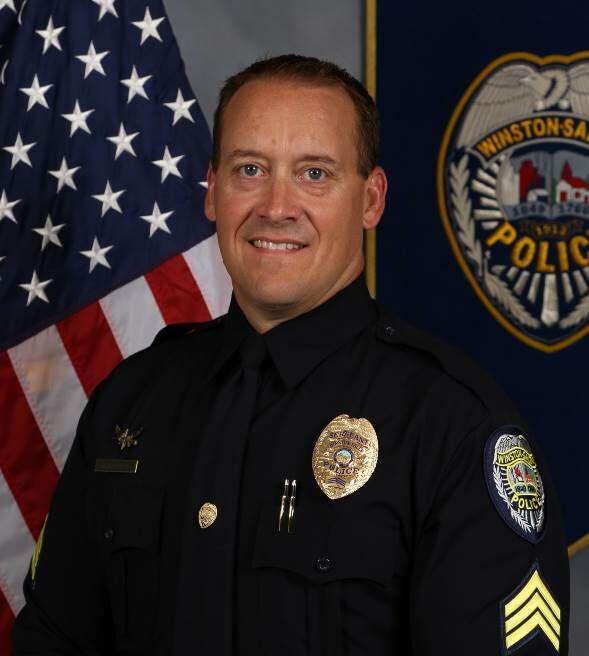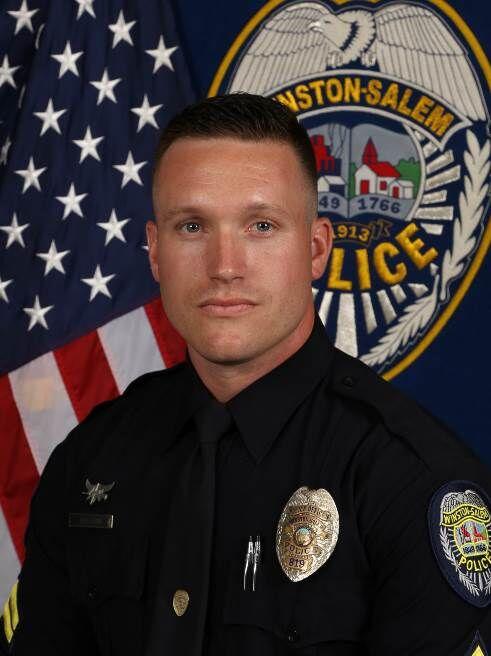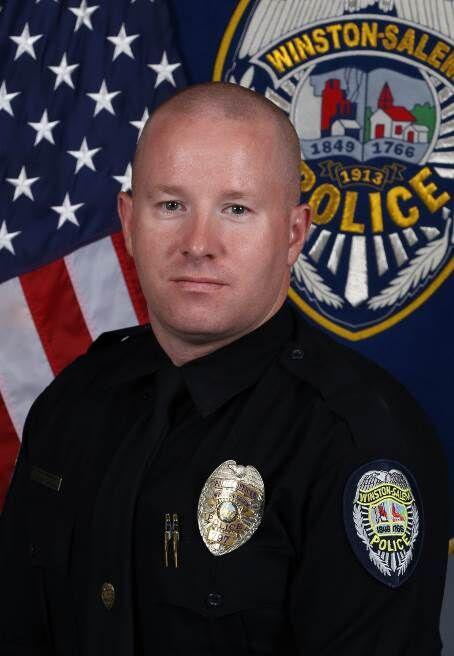 The news release also provided more details about the chaotic scene of gunfire and a housefire in the typically quiet neighborhood near Wake Forest Baptist Medical Center.
Castillo was involved with a struggle with an officer as the incident began at 1:22 p.m., police said. Officers had earlier received a report of unknown trouble at the house at 526 Lockland Ave.
When police Sgt. Robert Fenimore arrived at the house, he saw a person who appeared to be unconscious lying in the doorway of the home. That person was later identified as Castillo.
Fenimore called emergency medical technicians to treat Castillo, police said. Before the EMTs arrived, Fenimore removed a large knife from a hoister on Castillo's belt. An empty handgun holster also was visible inside the waistline of Castillo's jeans, police said.
As Fenimore was attending to Castillo, David Todd Knowles, 55, Terri Young Deal, 47, and Paul Edward Tesh, 68, were inside the home, police said.
Before the EMTs arrived, Castillo regained consciousness and stood up, police said. At this point, police noticed a concealed handgun in the left front pocket of Castillo's jeans.
Fenimore placed his hand over the pocket as Castillo attempted to remove the gun, police said.
A struggled ensued as Fenimore grabbed Castillo's hands to prevent him from removing the gun, police said. Castillo ignored Fenimore's commands to calm down, police said.
When police Sgt. Ryan Hagan arrived on the scene, the struggle between Fenimore and Castillo escalated, police said. Castillo broke free from Fenimore's grasp and ran into another room in the house.
Fenimore then told Hagan that Castillo was armed with a gun, police said. Both officers then sought cover outside the house.
Castillo continued to verbally challenge the officers. An officer's body camera footage shows Castillo pointing a handgun from inside the home directly at Fenimore, police said.
A witness later told investigators that a clicking sound could be heard as if Castillo was attempting to fire the gun at Fenimore, police said. Fenimore and Hagan then retreated further from the home and established a perimeter around the house.
Knowles, Deal and Tesh safely ran from the home, police said. Knowles and Deal were uninjured.
Tesh later told investigators that when Fenimore initially retreated from the home, Castillo hit Tesh several times on his head with a hammer, police said.
Tesh suffered serious injuries and was treated and released from a local hospital, police said.
As other officers demanded that Castillo disarm himself and leave the house, Fenimore obtained an arrest warrant that charged Castillo with assault on a law enforcement officer with a deadly weapon, police said.
At 2:33 p.m., Castillo fired at the officers from the inside the home, police said. Four minutes later, officers saw smoke coming from the home.
Investigators later learned that Castillo had contacted an associate during the standoff and Castillo told that person he didn't intend to surrender to the officers while he was alive and that he started a fire inside the home, police said.
Police didn't identify the person that Castillo contacted.
Numerous shots again were fired from inside the home, police said. At least one officer returned fire into a window, and Castillo could be seen falling to the floor, out of the officer's view.
Castillo reappeared in the window, and he fired another volley of shots from inside the home, police said. Multiple officers then returned fire toward Castillo and Castillo fell out of view of the officers.
The home then became engulfed in flames, police said. An adjacent home was partially ignited by the fire and sustained moderate damage, police said.
City firefighters eventually safely entered the house at 526 Lockland Ave. and brought the fire under control, police said. The home continued to smolder into Thursday morning.
Members of the SWAT team escorted a doctor inside the home, police said, and it was determined that Castillo was dead.
Police detectives, the Winston-Salem Police Department's professional standards division and the State Bureau of Investigation are investigating the incident.
The four officers who have been placed on administrative duty are Hagan, Sgt. Brian Ashley, Cpl. Adam Prim, who is a SWAT officer, and Officer Cody Robertson.
Hagan is a 15-year police veteran, and Ashley is a 16-year police veteran. Prim and Robertson are 10-year police veterans.
Roy Wakefield, a longtime Ardmore resident, looked at the burned home Thursday and call the fire and loss of life tragic.
Wakefield said he didn't know Castillo.
Police officers who surrounded the house and exchange gunfire with Castillo acted "in a climate that we have lived in during the past two years—with all of these protests," Wakefield said.
"The authorities are going to be a little cautious; both with the fire and the firing back at this person," Wakefield said.
Nick Kelble, another Ardmore resident, described Wednesday's events as unfortunate and hoped that the other people involved in the incident recover.
"It's a sign of our times," Kelble said. "You don't know what people are struggling with."