More records connected to the jail-related death of John Neville could be released to the public. A Forsyth County judge on Friday dismissed a court order preventing the public release of those records.
But Forsyth County prosecutors filed notice that they would appeal the decision and requested a stay to prevent the records from being publicly released.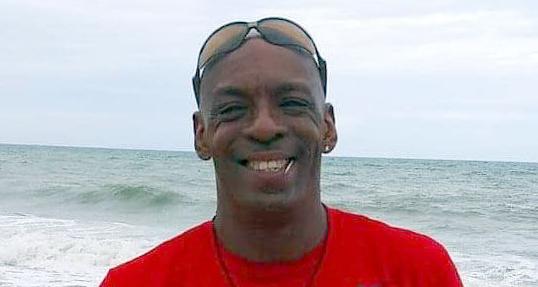 Judge David Hall of Forsyth Superior Court held a hearing Monday to deal with a motion filed by Assistant District Attorney Elisabeth Dresel. She had filed a motion a day after receiving notice from an attorney at the N.C. Department of Health and Human Services that the agency would be releasing certain records. The News & Observer of Raleigh had filed public-records request in June and July.
The Winston-Salem Journal is part of a coalition that requested public release of videos showing the events at the jail that led to Neville's death and is part of the same coalition in seeking the records from DHHS. Attorneys for the coalition weren't notified that prosecutors had filed a motion objecting to the release, and the News & Observer was not notified that DHHS was releasing the records.
Chris Clifton, an attorney for John Neville's family, said the family continues to support Forsyth County District Attorney Jim O'Neill "in his efforts to ensure the integrity of the criminal investigation and the defendants' right to a fair trial." He said O'Neill is also trying to protect "the victim's family from the additional stress of potentially private and confidential records of their loved one from being publicly scrutinized."
O'Neill said he disagrees with Hall's decision. Dresel filed a notice of appeal to the N.C. Court of Appeals on Friday and asked for a stay of Hall's decision.
"As the District Attorney, it is my ethical responsibility to ensure that every person charged with a crime is afforded the opportunity to have his or her case decided by an impartial jury that has not been influenced by information they may have read about or seen in the media that could affect their ability to be fair," he said in a statement. "Evidence presented to a jury at a trial, after being property vetted and monitored by a Superior Court judge, is the bedrock of our criminal justice system."
He said his heart goes out to the Neville family "as the death of their father continues to be played out publicly."
John Elliott Neville, 56, of Greensboro, died on Dec. 4, 2019. His death occurred after he was arrested Dec. 1, 2019, by Kernersville police officers on an assault charge. Twenty-four hours later, he had a medical emergency similar to a seizure, officials have said, while he was asleep in his cell.
He fell from his top bunk to the floor, and detention officers and a nurse were called to render medical aid. He was eventually taken to another cell, where he was placed on his stomach and handcuffed, with his hands behind his back and jailers holding his legs in a folded position, similar to what is unofficially called a "hog-tie."
He uttered the words, "I can't breathe," more than two dozen times over a three-minute period while detention officers piled on top of him in an attempt to take off the handcuffs. An autopsy report later said that Neville died of a brain injury that resulted from his heart stopping. He asphyxiated while being restrained.
The Forsyth County Sheriff's Office did not make Neville's death public for six months. On June 26, 2020, Sheriff Bobby Kimbrough Jr. acknowledged Neville's death publicly after questions from the Journal.
On July 8, 2020, O'Neill announced that five detention officers and a nurse would be charged with involuntary manslaughter — Lt. Lavette Maria Williams, 48; Cpl. Edward Roussel, 51; Officer Christopher Bryan Stamper, 43; Officer Antonio Woodley Jr., 26; Officer Elizabeth Poole, 37; and nurse Michelle Heughins, 45.
Neville's death sparked local protests, and a 49-day occupation, led by Triad Abolition Project, was held in Bailey Park. A total of 55 people were arrested, and Kimbrough and O'Neill were accused of covering up Neville's death.
The records in dispute include a 723-page report by the State Bureau of Investigation, an internal investigation by the Forsyth County Sheriff's Office, officer's statements, investigative notes, jail medical records, Neville's medical reports and video of the incident that led to Neville's death. All of those records were sent to the N.C. Office of the Chief Medical Examiner to help determine Neville's cause of death.
Normally, the SBI investigative report, along with other records, would not be released to the public. But Mike Tadych, attorney for the media coalition, said those records became public when they were received by DHHS, which oversees the medical examiner's office.
Tadych cited an N.C. Supreme Court decision involving the News & Observer. The case involved what was known as the Poole Commission, which investigated alleged improprieties of the men's basketball program at N.C. State University. The SBI submitted its investigative report to the Poole commission. The News & Observer made a public-records request for the investigative report.
Tadych said the N.C. Supreme Court concluded that those records were public when they were submitted to the Poole Commission.
During the hearing Monday, Hall expressed shock that state law would allow records that are not public to become public simply because they go from a law-enforcement agency to the N.C. Office of the Chief Medical Examiner.
O'Neill opposed the release of the records, saying he had an ethical obligation to ensure that the defendants have a fair trial. He also worried that law-enforcement agencies would be reluctant to share their records with medical examiners if they knew those records could become public.
Hall called O'Neill's argument an excellent policy question, but in his order, he concluded those records did become public once they were turned over to DHHS.
Both sides mentioned a bill filed last year, soon after the News & Observer filed its initial public-records request, which was made before O'Neill announced criminal charges. Senate Bill 168 would have prevented law-enforcement records in DHHS custody from being made public. It contained a provision that would make private "all information and records provided by a city, county or other public entity to the Office of the Chief Medical Examiner, or its agents, concerning a death investigation…"
Gov. Roy Cooper vetoed the bill after local advocates, including the Triad Abolition Project, criticized the bill and protests were held in Raleigh.
Forsyth County jail video from John Neville's cell (part 1 of 2)
Forsyth County jail video shows the night John Neville sustained injuries that would kill him. (Part 2 of 2)