Authorities are investigating a fatal shooting that happened Wednesday morning at an apartment complex near the corner of Cleveland Avenue and 12th Street in Winston-Salem.
Police were called to the Summit Square apartments around 10:30 a.m. They believe the male victim and his attacker had met in the apartments' parking lot, at 1204 E. Twelfth St.
Emergency medical responders said the victim died at the scene. During their investigation, police tentatively determined the identity of the man who was shot and spoke to his family members, but withheld the man's name pending a confirmation of his identity.
In the aftermath of the gunfire, a car in the parking lot could be seen that had apparently crashed into a retaining wall near one of the apartment buildings about the time of the shooting. The driver's door of the car was open just a few feet away from where the body of the shooting victim lay. An airbag in the car had deployed, and the front of the car was damaged.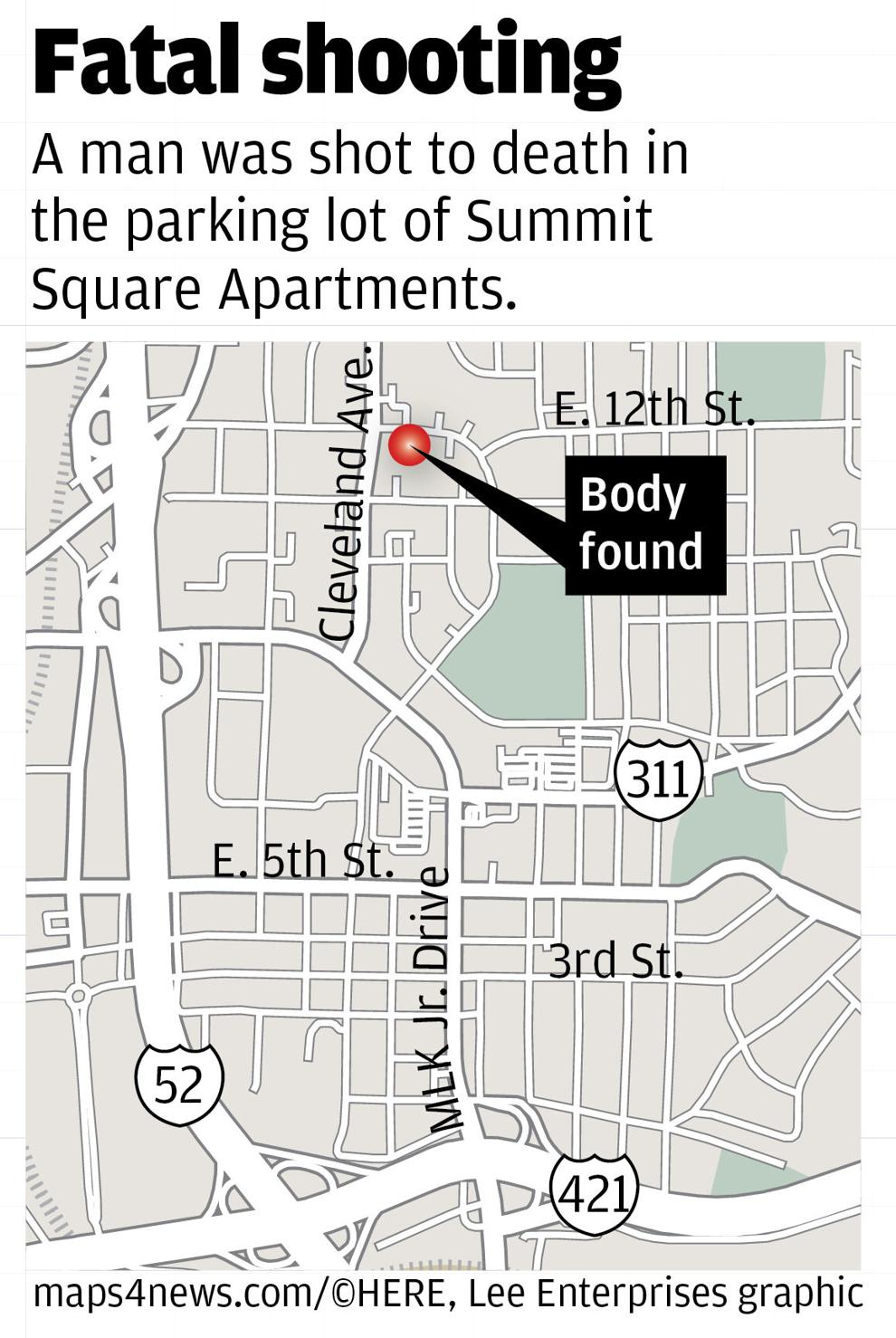 The victim's body was covered with a sheet and a pistol lay on the asphalt nearby as police started investigating. A toboggan cap lay on the asphalt nearby as well.
Police have not said whether the victim was in the car or on foot when the shooting took place.
Robert Robinson said he was inside his apartment at Camden Station Apartments across the street when heard two gunshots Wednesday morning.
"I wasn't about to look out the window," he said. "I didn't want to get shot."
Robinson said that after he heard the gunfire, he heard the loud noise made by the car when it struck the wall. When he did look out, he said he saw a man running east alongside the apartment building closest to where the car struck the retaining wall.
Robinson wondered if the shooting was the aftermath of another incident Tuesday night, when shots were fired near the same area as on Wednesday.
Police are asking anyone with information to call police at 336-7773-7700 or CrimeStoppers at 336-727-2800.
Police said the shooting was the third homicide to occur in 2021, compared to two homicides for the same period in 2020.