LEXINGTON — Davidson County gun owners can claim a victory as the Board of Commissioners voted unanimously Tuesday night to make the county a Second Amendment protection county.
The board, which is made up of seven Republicans, heard from 20 members of a standing-room-only crowd of more than 150 during a 30-minute public-comment period. Every person who spoke did so in favor of the proposed Second Amendment protection resolution.
"I want every one of you to think long and hard about the decision to declare Davidson County a sanctuary county for the Second Amendment," Tina Snyder, a Lexington resident, said. "There's a lot of patriots standing behind me who would support that decision, and they're voting, too."
The resolution, introduced by commissioner Zak Crotts, affirms the county's support of the right to keep and bear arms and prohibits the use of any county resources to enforce a law that would unconstitutionally infringe upon those rights. Davidson County joined Wilkes, Stokes, Surry, Rowan, Lincoln and Cherokee counties in passing such a resolution.
However, the resolution holds no legislative power based on the Supremacy Clause of the United States Constitution that establishes federal law as taking precedence over any state or local law. Commissioners Steve Shell, Chris Elliott and Crotts spoke in favor of the resolution before the vote.
Shell, who said he was quoting former President Ronald Reagan, said the only real gun control is disarming the "thugs."
Every person who spoke received vigorous applause and cheers from the crowds assembled in the meeting room and in the hallway outside of the meeting room. So many people attended to support the Second Amendment, the Davidson County Fire Marshal restricted access to the Commissioner Chambers about 20 minutes before the meeting started.
James Shores, a Republican candidate for the Board of Commissioners and sworn officer with the Thomasville Police Department, publicly displayed what appeared to be a firearm on his hip during his speech. Firearms are prohibited inside the Davidson County Governmental Center, but because Shores is law enforcement, he is allowed to have his weapon.
"Right now as we speak there's a huge liberal movement to take our guns from us," Shores said. "The people of this county want to send a message to the liberal legislators in Raleigh and our governor. I urge each and everyone of you to think about the bigger picture going on."
Many of those in attendance wore U.S. President Donald Trump hats and T-shirts, while some people made their own custom T-shirts specifically for the event. In December 2018, Trump's administration did enact a form of gun-control, banning bump stocks. A "bump stock" is a plastic or metal device that can be attached to the rear of a semiautomatic rifle to make it shoot almost as fast as a fully automatic weapon.
One man, Barney Hill of Thomasville, questioned the board's gumption. Hill said the county commissioners should treat "Uncle Sam" as tenderly as any other "deadbeat relative."
"Once Washington or Raleigh threatens to retaliate by snatching away your precious grants, I think you will crumble like a vanilla wafer," Hill said. "Pass the resolution and prove me wrong."
Perhaps the biggest cheers of the night came for Davidson County Sheriff's Deputy Tripp Kester, who spoke while wearing his sheriff's office uniform. Kester called the Second Amendment "God given," and called on the board to publicly demonstrate its willingness to protect those rights. Speaking with a hardened look on his face, Kester said as a law enforcement officer he would not enforce any law infringing on his right to keep and bear arms.
"I'm going to protect the people of the county regardless of what's done here," Kester said. "Let's get on board and let's do the right thing. We're not going to allocate any personnel, finances, resources or anything to infringe on their liberties."
Daniel Watson, an eighth-grade social studies teacher with Davidson County Schools, said he was almost reduced to tears that this debate is even an issue, claiming the founding fathers would be rolling in their graves if they knew the Second Amendment was ever at risk.
"The Second Amendment gives the First Amendment its teeth," Watson said. "(Democrats) will come for your Bibles next."
Photos: Davidson County Commissioners vote to make the county a gun sanctuary
Davidson County Commissioners Gun Sanctuary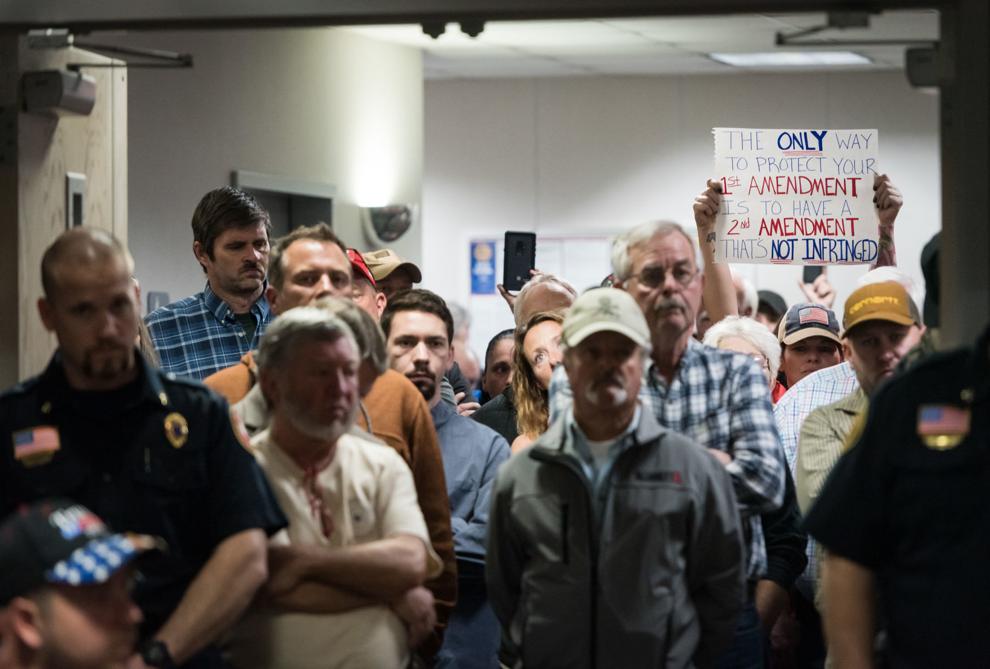 Davidson County Commissioners Gun Sanctuary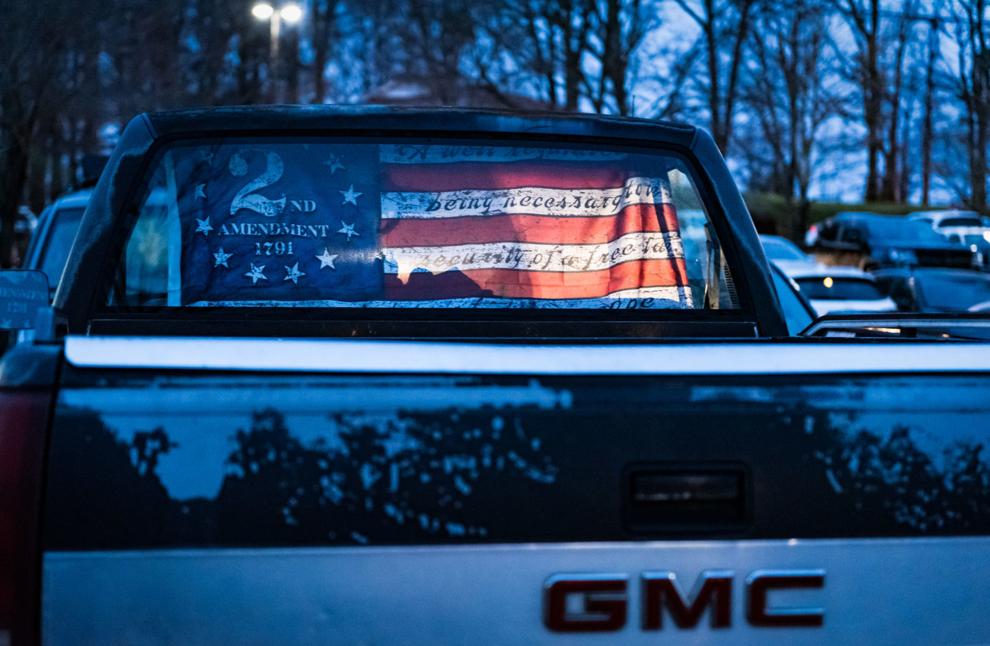 Davidson County Commissioners Gun Sanctuary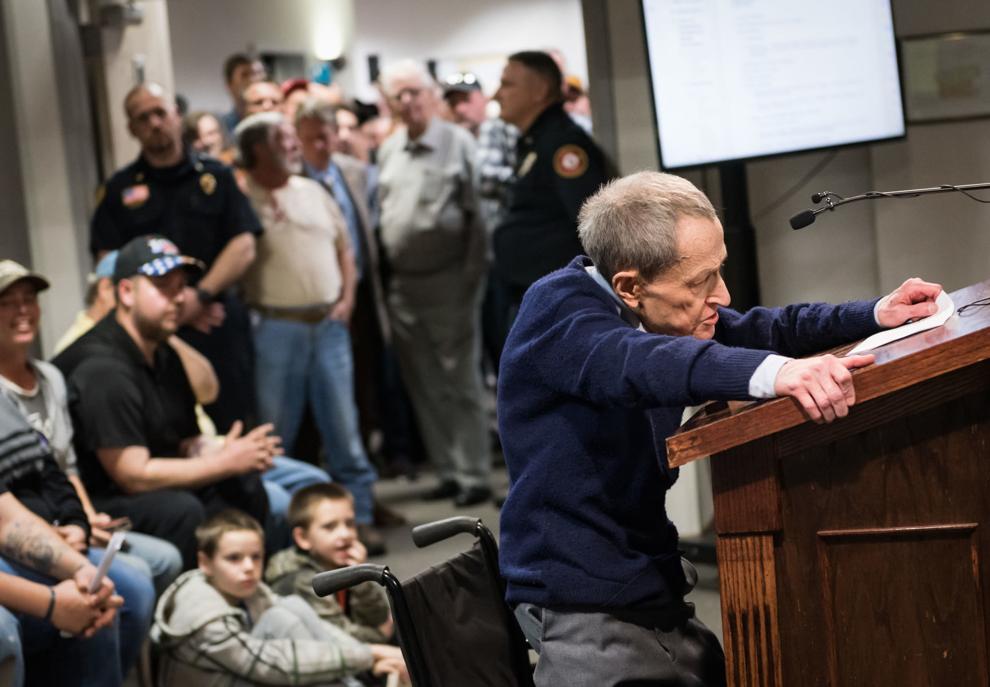 Davidson County Commissioners Gun Sanctuary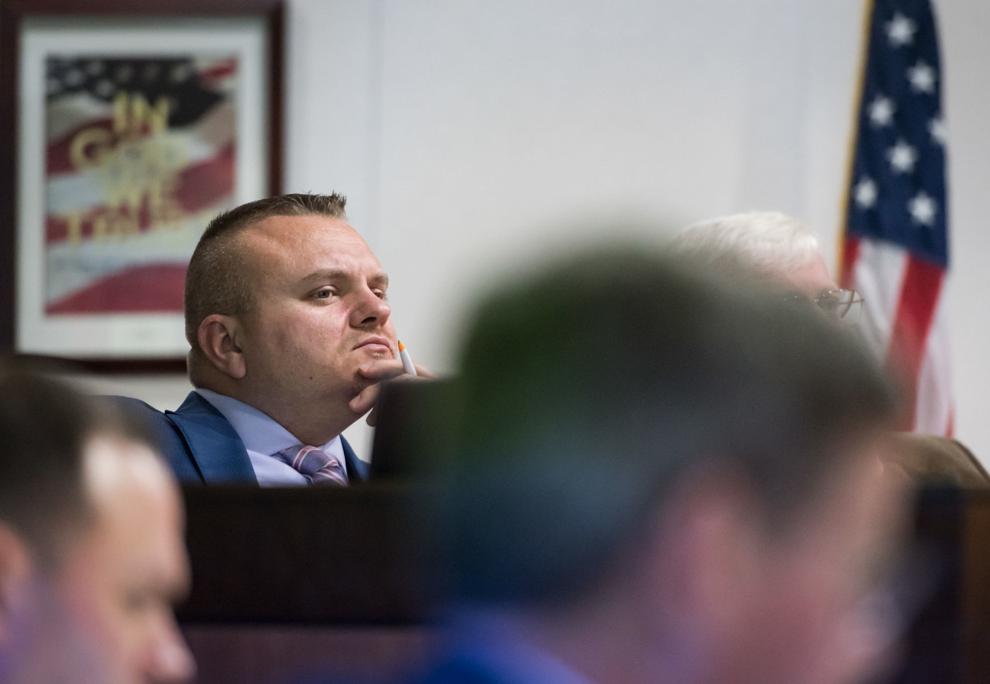 Davidson County Commissioners Gun Sanctuary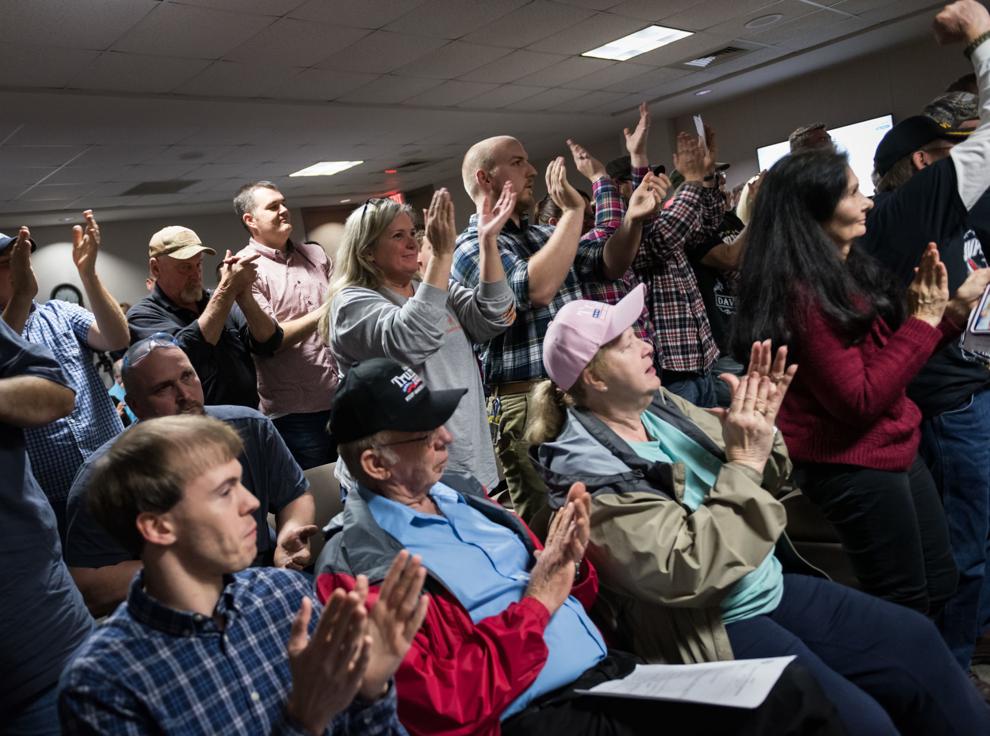 Davidson County Commissioners Gun Sanctuary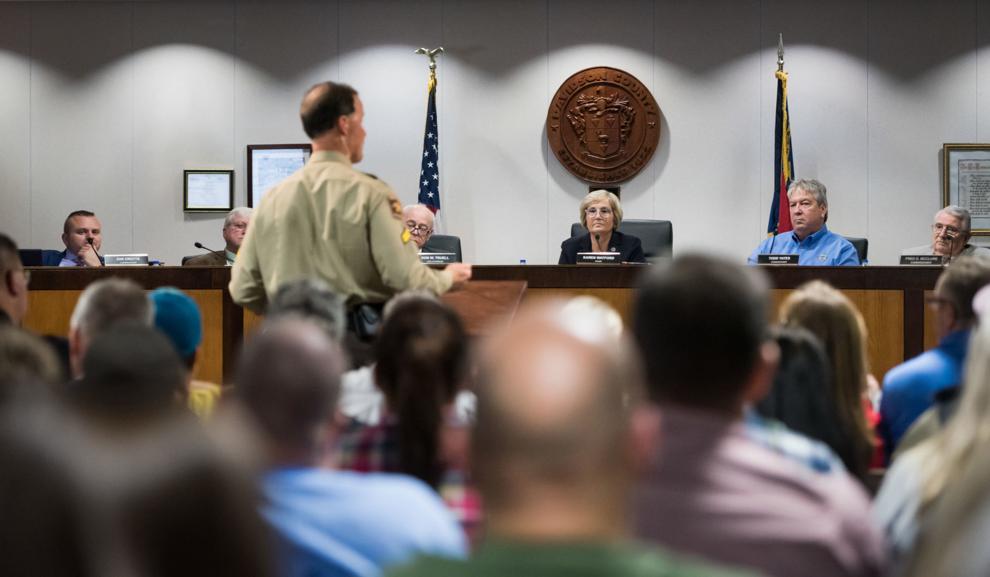 Davidson County Commissioners Gun Sanctuary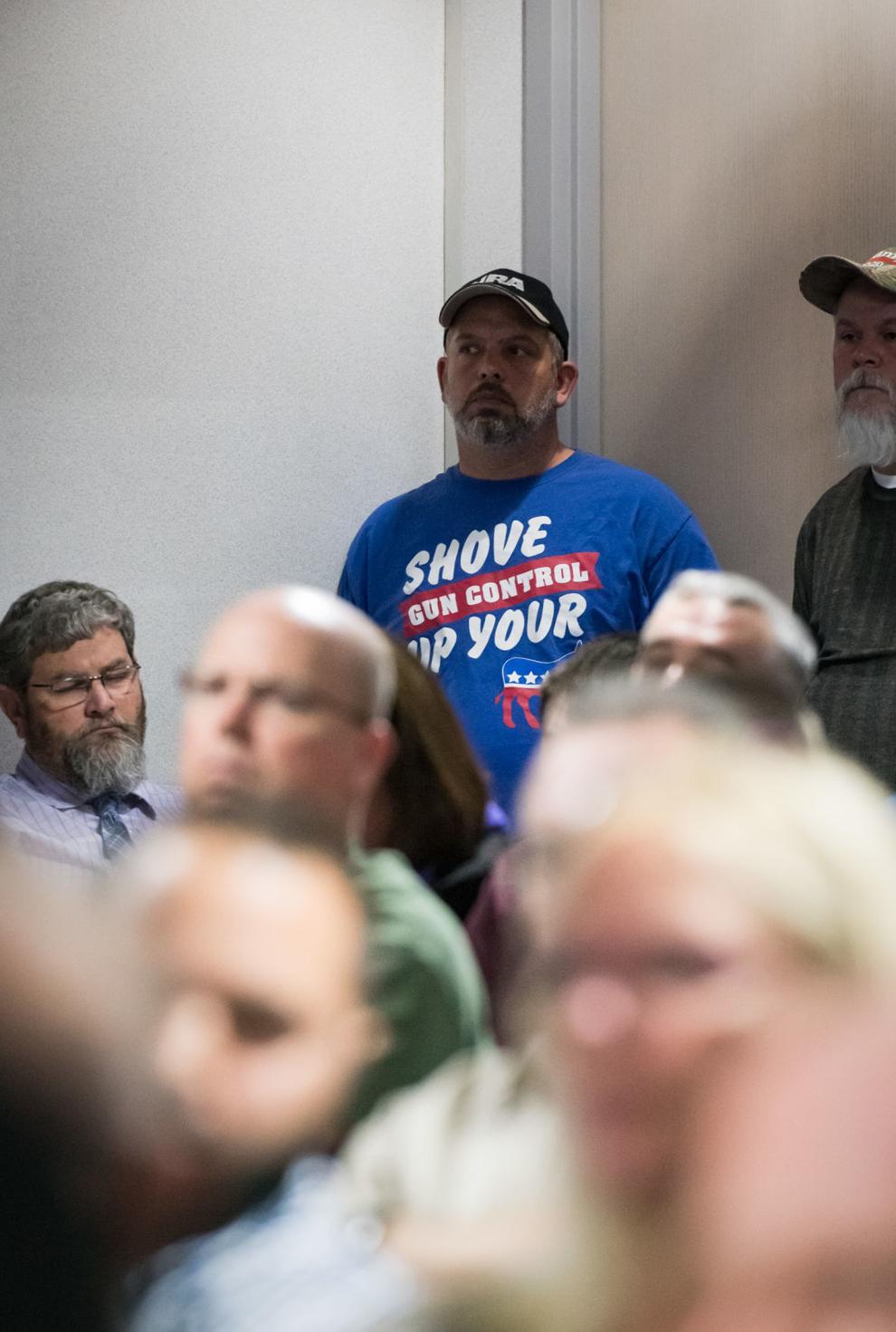 Davidson County Commissioners Gun Sanctuary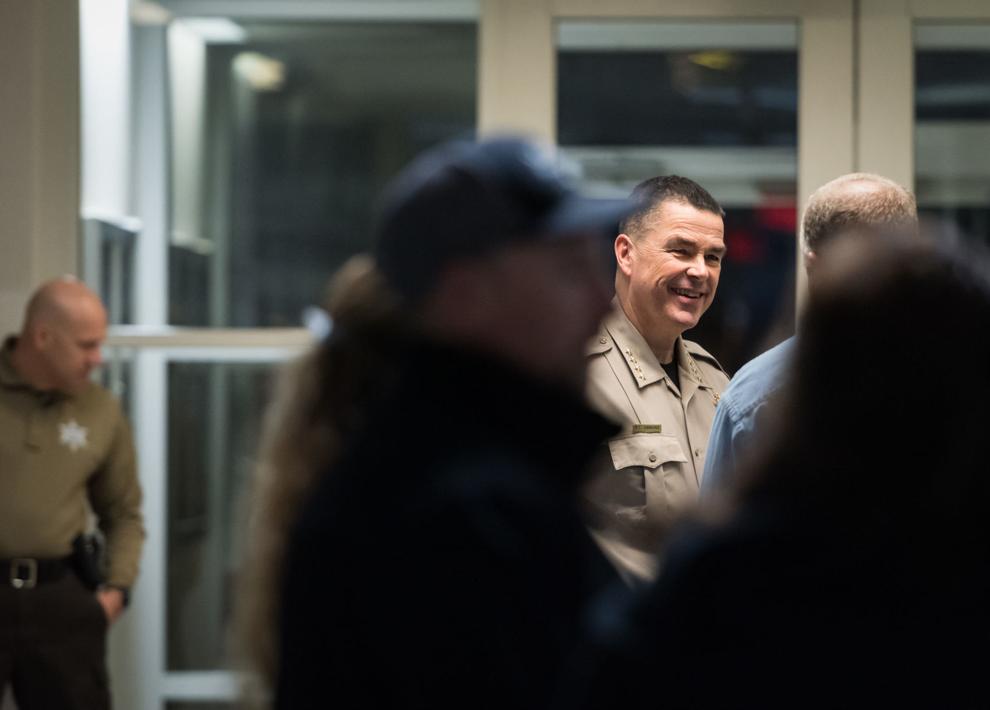 Davidson County Commissioners Gun Sanctuary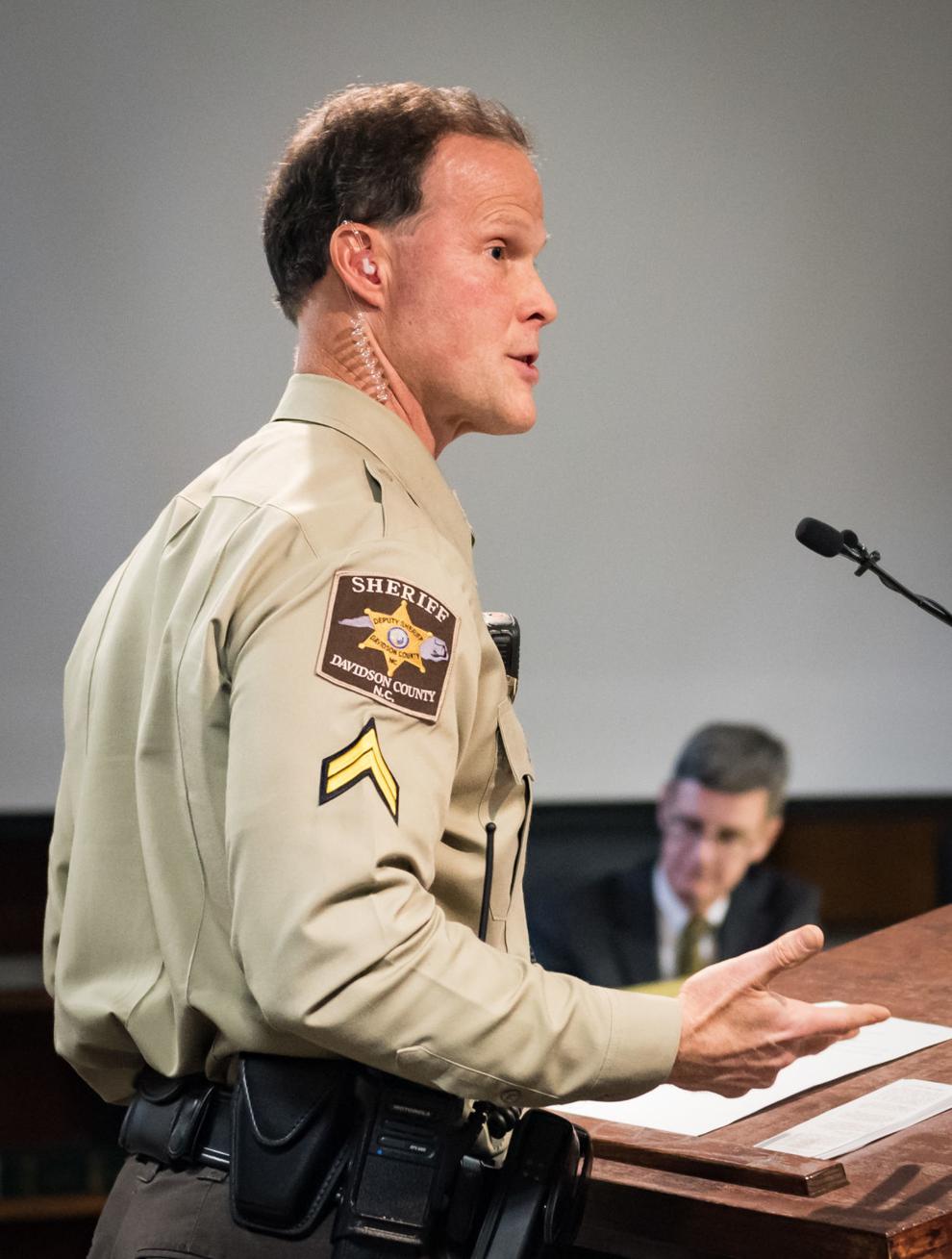 -- HIDE VERTICAL GALLERY ASSET TITLES --
On Twitter @LeeOSanderlin
336-727-7339