As Salem Academy and College turns to preparing its college graduates for careers and leadership roles in health-related fields, the institution has picked a new president who helped start a health sciences school at a New England university.
Salem Academy and College on Thursday announced its 21st president: Summer Johnson McGee, the founding dean of the School of Health Sciences at the University of New Haven in Connecticut. McGee, 40, will start July 1.
In an interview Thursday, Salem trustee Elizabeth Baird said McGee will bring a wide range of skills and abilities to the Winston-Salem women's college and high school for girls. During McGee's recent job interview, Baird said, "listening to her speak about her hopes and visions for the Academy and College made me inspired and made me want to go back to school.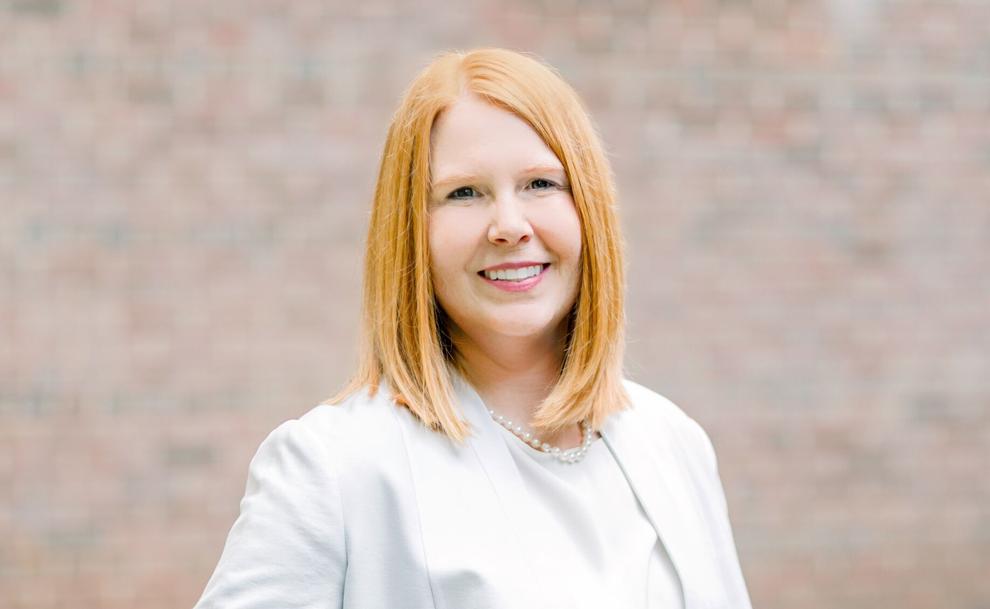 "It just gave me the sense that — she might not have known it yet — that she was part of Salem already. She brought that spirit to the forefront," said Baird, who led the school's presidential search committee and will become the Board of Trustees chairwoman July 1.
Outgoing board chairman McDara Folan said in a statement that he's confident McGee is "a perfect fit" for Salem.
McGee will arrive at Salem at a pivotal moment in its history. Not only will the nation's 13th oldest college this fall begin a year-long celebration of its 250th anniversary, the college division will launch revamped academic and extracurricular programs that mesh Salem's traditional liberal arts offerings with its new focus on careers in health leadership.
McGee has spent much of her life preparing for a role like this one.
She grew up in a tiny northwest Indiana town of Wheatfield. ("It's as rural as it sounds," McGee said Thursday.) Her dad taught junior high social studies. Her mom was a nurse practitioner.
"I tell people it's no surprise I grew up to be an academic in the health professions," McGee said.
McGee attended Indiana University Bloomington on a full scholarship. There, she designed her own major in bioethics that combined her long-time interests in policy and ethical issues in health and health care. By age 25, McGee had earned a doctorate in health policy and management from The Johns Hopkins University in Baltimore.
Her professional career includes faculty and administrative roles at several universities and a four-year stint at an academic journal. In 2013 she joined the faculty at the University of New Haven. Like Salem, New Haven is private, but its enrollment of nearly 7,000 undergraduate and graduate students makes it roughly seven times larger than Salem.
Two years after she arrived in Connecticut, McGee was named the first chair of the university's new health sciences department. In 2018, she became the founding dean of the School of Health Sciences. For the past year she has been co-chair of the university's COVID-19 task force and has been interviewed by local and national media about vaccines, mask-wearing and reopening in the waning days of the pandemic.
In her current role as dean, McGee is responsible for an academic division that offers undergraduate, graduate and dual-degree programs in about a dozen areas.
The new health sciences school was part reorganization of existing academic programs, part creation of several new offerings, including bachelor's degrees in exercise science and medical laboratory sciences and a master's degree in public health. The school launched one of the nation's first doctoral programs in health sciences — something that New Haven's master's graduates asked for, McGee said — and started the region's first graduate program in health care administration.
Though McGee hasn't attended or worked at a women's college, the health sciences school is the next closest thing: Nearly 90 percent of its students are women, she said.
McGee said Thursday she learned several lessons from her recent experiences that she will bring to Salem as the college embarks on a new health leadership path and the high school looks to modernize its curriculum.
"Part of my philosophy and approach is you build a strong team," McGee said. "You recruit strong faculty, and you listen to your alumni" as well as the community, both on campus and off.
McGee said she's especially intrigued by the college's new focus, especially because women hold most of the jobs in many health professions — but few of the leadership roles.
"I think that's something that Salem women can do and become," McGee said. "I think what Salem is doing is bold, it's innovative and exactly the right thing a liberal arts institution should be doing at this time."
McGee succeeds Sandra Doran, who led Salem from 2018 to 2020 before leaving Winston-Salem last June to become president of Bay Path University in Massachusetts.
Susan Henking has served as Salem's interim president since Doran's departure. Henking, the former president of the former Shimer College in Illinois, had been the interim vice president for academic and student affairs and dean of Salem College before she became the interim president of Salem Academy and College. Henking will be leaving Salem on June 30, a school spokesman said Thursday.
Contact John Newsom at 336-373-7312 and follow @JohnNewsomNR on Twitter.