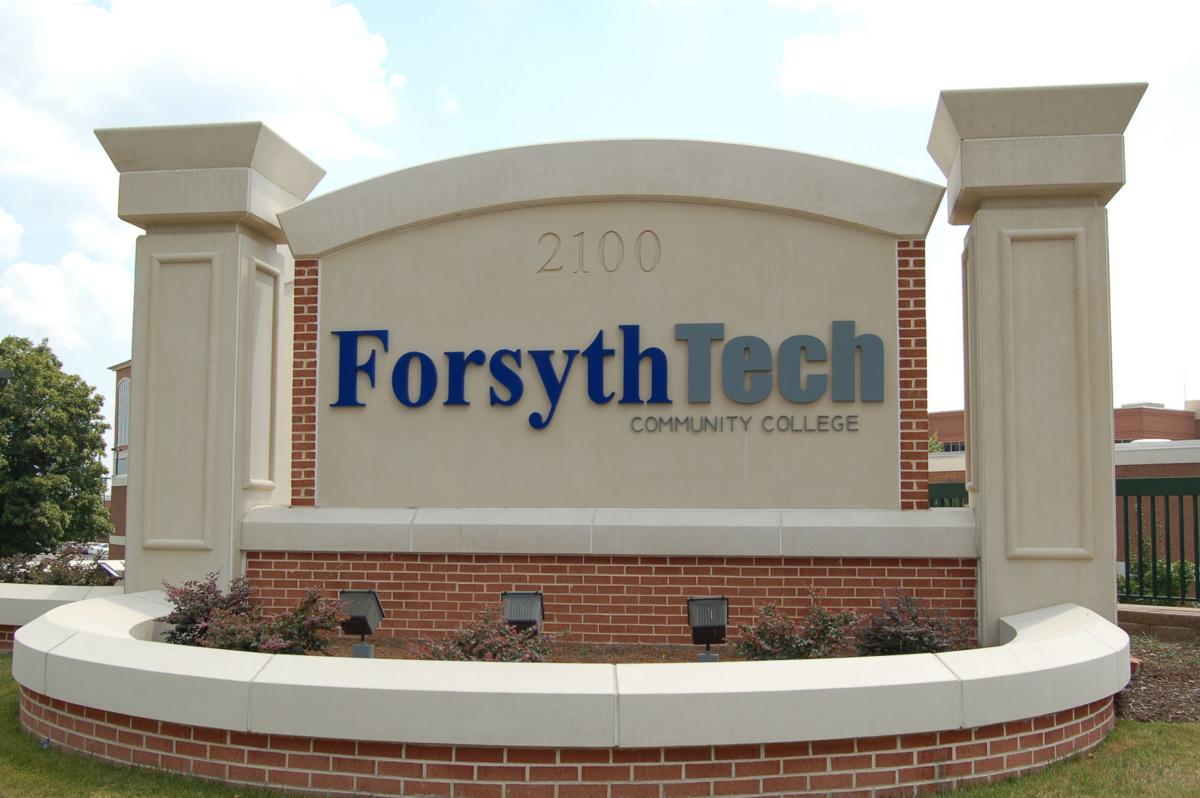 Many high school students who take colleges classes at Forsyth Tech are getting a financial break.
The Forsyth County community college is waiving fees for high school students who take one or two classes each semester through the Career and College Promise program.
The new fee waiver will save eligible students at least $65 each semester. Career and College Promise students already don't pay tuition to take classes at Forsyth Tech.
College leaders say the fee waiver could encourage more low-income students to enroll in Career and College Promise, a program that lets students earn college credits while still in high school.
Waiving these fees "is an important step in removing a barrier that has most significantly impacted our students with a low socioeconomic status," Forsyth Tech President Janet Spriggs said. "By enrolling more first-generation, low-income, under-represented minorities into this program while still in high school, we help them get a head start. These students save both time and money while investing in their futures."
The fee waiver was approved by the college's Board of Trustees last month. It took effect with the spring semester, which began Monday.
In interviews this week, Forsyth Tech officials said they adopted the fee waiver in part because some other nearby community colleges, including Davidson-Davie and Rowan-Cabarrus, offer similar deals for their Career and College Promise students.
In addition, they said, the new policy will help the college reach its equity goals as outlined in its current strategic plan. Forsyth Tech wants to improve graduation and retention rates and academic performance of minority students, some of whom are from low-income families.
Forsyth Tech estimates the fee waiver could help attract between 400 and 600 new Career and College Promise students over the next five years. College leaders say increases in enrollment will result in more state funding, which will help offset the lost revenue from canceling fees.
"It was good timing, and it was something we've been wanting to do for our students," Paula Dibley, Forsyth Tech's vice president of strategy and outreach, said of the fee waiver. "We feel like there's more capacity for this program to grow based upon how many high school juniors there are in Winston-Salem and Stokes County as well. This could have a significant impact."
The fee waiver means eligible students — those who take eight or fewer credit hours each semester through Forsyth Tech's Career and College Promise program — no longer have to pay a $35-per-semester student activity fee or a $30-per-semester technology fee. The college also is eliminating course and lab fees that students pay to take certain classes.
The college has extended the fee waiver to all eligible Career and College Promise students regardless of where they live or whether they attend public, private, charter or home schools.
About two-thirds of the 1,019 students enrolled in the college's Career and College Promise program qualified for the fee waiver this semester.
Winston-Salem/Forsyth County Schools is pleased to see the price break.
"As a district, we are committed to identifying and removing barriers that limit access for our students ...," said Nicolette Grant, the district's chief academic officer. "We hope more of our students will take advantage of the college level course offerings provided by our partners at Forsyth Tech Community College."
Forsyth Tech's Career and College Promise program is open to high school juniors and seniors with good grades. The program includes Early College of Forsyth and Middle College of Forsyth — two public high schools housed on the Forsyth Tech campus — as well as students who take classes both at the college and their home high school.
The program offers a track toward associate's degrees, where credits earned can be applied toward a two-year degree at Forsyth Tech or another community college or can be transferred to a four-year college or university.
Career and College Promise also has paths toward certificates and diplomas in several job-related and technical fields, including information technology, automotive, early childhood education, graphic arts, plumbing, welding and biotechnology.
Contact John Newsom at 336-373-7312 and follow @JohnNewsomNR on Twitter.​