There's never going to be an easy time to become president of a private university with a major academic, athletics, research and — increasingly — community outreach presence.
Yet, Susan Wente (pronounced Wen-TEE) has spent her first two months diving into the deep end of her new role at Wake Forest University's 14th — and first female — president.
She replaced Nathan Hatch, who retired June 30 after 16 years.
A biomedical scientist and a higher education leader, Wente previously served as Vanderbilt University's provost and vice chancellor. She also took on the role of interim chancellor for 11 months and guided Vanderbilt's response to the coronavirus pandemic.
During her time at Vanderbilt — a private university with similar academic, athletic and research accomplishments — she was cited for her appointment of Vanderbilt's first female athletic director and the creation of the university's first Office of Inclusive Excellence.
Those experiences already are being put to the test.
There's the challenge of limiting the reach of the pandemic onto the Reynolda campus during the 2021-22 school year.
Wente is faced with striking the right balance between raising Wake Forest's flag in Charlotte while not allowing those initiatives to overshadow its core on-campus mission.
Then, there's being the president of an Atlantic Coast Conference and Power 5 athletic department during the latest season of upheaval in collegiate sports, helping the university and the conference resolve the riddles of realignment, balancing athletes' name, image and likeness opportunities, and finding new revenue streams to close the financial gap from the pandemic.
She defined the vision as "building partnerships and working in concert in ways that inspire individuals to offer the best of themselves, encourage all to seek out the opinions of others, and drive our community to develop solutions to the problems of the day."
Wente took time from her hectic schedule on Aug. 12 to speak with the Winston-Salem Journal about the challenges and opportunities in her first year as president.
An edited version along with an additional question and answer follows:
Q: What has been your first impression of Wake Forest University, and what do you hope the first impressions of you will be with students and faculty once everything is as normal as it can be right now?
Answer: In terms of my first impressions of Wake Forest University, I would say it is a warm and welcoming community that truly embraces our motto of Pro Humanitate (pro humanity).
In terms of what I hope others' first impressions of me are, I hope that it is of someone who is here to really work with and for others, here to help us aspire to fulfill our mission and to act on all the tenets of what makes Wake Forest a great university.
I want them to see me as someone who is listening and learning. I am brand new here, and I am making no assumptions about where we are and what we want to be, and someone who wants to get to know them, and take Wake Forest forward in an inclusive (way) and make progress forward.
Q: What kind of advice did you get from your predecessor of what to expect, knowing you were hired to create your own path?
Answer: Dr. Hatch has been a great partner in this transition, talking with him often even before arriving on July 1.
His guidance to get to know Wake Forest better was "to reach out broadly" across the student body, the faculty, the staff, the alumni.
To think about this as a community that has many diverse perspectives and to really learn Wake Forest, to take that step of being new to learn.
Q: I imagine you will have a number of Priority Ones, but what is on the top of your list?
Answer: Any university right now is looking at how do we launch the fall semester as successfully as possible ... for a new president, for a continuing president, given what we have been through the past 18 months.
A short-term priority — aside from learning the community, which a new president should be focused on — is assuring that we have as successful as possible the launch to this new academic semester.
Q: What is the current status of the plans for renaming Wingate Hall?
Answer: I am committed to continuing the essential work of addressing the university's history and fostering open dialogue and inclusion. Much of my work over the years has been focused on building inclusive communities and environments where people have the opportunity to succeed.
At Wake Forest, I will continue to be a strong advocate for equity, diversity and inclusion, and to achieve those ends as a university, we must embrace and prioritize our inclusivity efforts across the spectrum of diverse experiences, identities and perspectives.
As announced (on Aug. 10), the building formerly known as Wingate Hall is now referred to as the Divinity and Religious Studies Building on all signage, websites and search engines until a permanent name is approved.
We are also launching processes and structures to engage the community to further advance diversity and inclusivity. I am eager to contribute my time, energy and experience to our future."
Q: COVID-19 has changed pretty much everything — society, politics, economics, education.
At this point, how well prepared do you feel the university is in terms of blending all these students from so many different areas to the campus, and how will you be able to prevent — as best as possible — more clusters and other things from happening?
Answer: Wake Forest is in an incredibly strong position in terms of handling whatever (unfolds in) the next phases of the pandemic.
That incredibly strong position comes from everything we have learned over the past 18 months in how to deploy different tools and different resources in ways that help our community be as healthy and safe as possible.
The real underpinning of our success going forward is based upon a number of decisions that were made before I got here.
The vaccination rate amongst our Wake Forest community — at least 97% of our student body will be vaccinated, and the 3% remaining are individuals who have received exemptions for religious and medical reasons.
Our faculty and staff in academic areas, greater than 97% of them have said they are vaccinated. All staff in all areas are at greater than 90% vaccinated.
We know we're going to have to be nimble and flexible and to be positioned to be able to use other tools that become available to us. That includes the temporary mask mandate indoors as we started the semester.
Another important message is that we know how to do this because we've been through so much in the past 18 months.
We want to be able to act on our mission as fully as possible as safely as possible, and we have the protective measures in place for that to happen.
Q: How much of what Wake Forest has put into place has been influenced by statewide decisions from Gov. Roy Cooper and state public health officials.
As a private university, you don't necessarily have to follow what the Cooper administration has chosen to do.
But it sounds like the university has chosen to have taken some prudent public-health steps.
Answer: We are continuing to consult with epidemiologists and public health experts, in particular (Atrium Health Wake Forest Baptist infectious diseases expert) Dr. Christopher Ohl, to provide us with cutting-edge infectious diseases interpretations of the current situations (in the pandemic).
We look at other peer institutions, of course the local and state conditions, and also what those local and state leaders are concluding from their analysis of the data and the evidence that's available.
Like we have over the past 18 months, we're going to make data-driven decisions and apply evidence-based strategies. We're going to make those decisions when those decisions need to be made.
We're not going to be reactive. We want to provide consistency and uniformity.
Q: Every university has had to deal with a crash course in digital learning. Wake Forest prides itself on the on-campus experience.
How do you look to mesh the two?
Answer: In terms of our mission, we are a residential university that really sees the value in in-person interactions, connectivity, creativity, and both how that impacts the learning experience, as well as the knowledge creation experience in terms of discovery, scholarship and creative expression.
What we have learned through having this crash course in deploying different pedagogical strategies that use virtual and online tools, some of them can be quite effective in your traditional classroom situation.
We're going to take advantage of that where appropriate, but not in terms of moving from our mission of the residential, in-person undergraduate experience.
I think every university will look at how those different innovations have allowed opportunities to teach and share knowledge in new ways.
With the safety measures in place in our classrooms, we really don't think we will have to put any further steps into place in order to be protective of our community for this next phase of the pandemic.
Q: On the same theme as crash course, from the athletic perspective there's a Wild, Wild West out there in terms of conference realignments, name, image and likeness, how many people can you put into an indoor or outdoor venue.
What are your impressions of where things might be going in terms of how it could affect Wake Forest?
Answer: I have a broad experience in terms of previously being very deeply engaged in a Division I Power 5 athletics program (at Vanderbilt).
From that perspective, I really believe in the fact that we can provide student-athletes with a unique experience in terms of allowing them to succeed on and off the field, and they are really important members of our overall university community.
In terms of Wake Forest University and the ACC, we're in a great position. This is an amazing conference, and I am so excited to be the president of a university that's in the ACC because we're competing at the highest level with universities that value both academics and athletics successes.
We're going to continue to really focus on what are our values, our commitments ... for student-athletes and an amazing fan experience also.
Should there be any guidelines put forward by local officials or the state, we will be taking all of that into consideration as we move forward.
Thankfully, in terms of the fall sports season, the vast, vast majority of those are outdoors. You will see me at all the games.
Q: Your two predecessors, Dr. Thomas Hearn and Dr. Nathan Hatch — in their own ways reached out to the local community, whether educational aspects or socioeconomic aspects, Innovation Quarter being an example of that.
Where do you feel like you will look to continue that outreach in your own way?
Answer: I am tremendously impressed with the breadth and depth of the partnerships between Wake Forest and the community. That's vitally important.
A university is only as strong as the community around it is.
It's a wonderful city. We have enjoyed exploring downtown, walking through the parks, and I'm looking forward to learning more and meeting more folks.
When I think of about innovation and creativity, education plays such a central role in that. We can see how further joint partnerships, further joint investments are going to be beneficial to the city and the university.
I will look to the community to be a great partner, and I look forward to meeting more of our leaders across all parts of the community.
The university coming to the table with solutions and ideas, new opportunities, is going to be really exciting.
Q: Talking about going off-campus, Wake Forest is creating a larger presence in the Charlotte market. There's an alumni base there, the largest city in the state.
It makes a lot sense to have a presence there with the law school, the business school and, in a couple of years, the medical school.
Where do you see that effort, where do you see Charlotte fitting in, in terms of the big picture of Wake Forest?
Answer: This is just part of how, in the region, connectivity is needed between cities and communities. We can't view ourselves as just Winston-Salem by ourselves.
There are so many strengths to leverage between the Winston-Salem and Charlotte corridor. We have to really think about that greater whole.
The step to have the school of medicine in Charlotte is a bold step forward, and will allow opportunities not just in Charlotte, but also back and forth with Winston-Salem.
This isn't a zero-sum game. Both are going to benefit, in the same way the new School for Professional Studies (based in Charlotte) piece will create opportunities not just in Charlotte, but the greater region.
I can see some of the mutual benefit right now in terms of the plans (for the School of Medicine) that have been talked about by Dr. (Julie Ann) Freischlag and Mr. Woods, whom I meet with on a very regular basis.
These common commitments between Atrium Health and Wake Forest University — being committed to the health and education of our communities — are really exciting.
We should look at this as a way for all of us to move forward.
Q: Everything seems to be about branding these days, whether on social media or other ways.
How do you anticipate your ability to help Wake Forest get further out there in the ways you want it to be out there?
A side part of that is how much of those efforts will you have your fingerprints on?
Answer: In terms of my role in that brand, in my role as president I am the chief spokesperson for the university and I need to be embodying our virtues, our values, our mission in all the work I'm doing.
I am very much a 'this is us' person, we not me, and how we are going to take our motto Pro Humanitate forward on campus and into the community.
Q: So, where does that philosophy come from, your parents and upbringing, from experiences?
Answer: I grew up in a very small rural town in Iowa. It was very much instilled by my parents and their embrace of a very strong work ethic and being very service oriented.
My mother was a nurse and my father was an educator. I saw on a daily basis how they were giving back to the community. I saw through them the transformative power of education, and how education creates opportunities for individuals to really find their passions and act on their full potential.
I was very influenced by my mentors, both at home and at college, who gave me a vision for how I could continue to aim and build my own confidence, and really inspired me to give back to others in terms of creating environments where individuals could be successful.
Now, I have that great opportunity to create environments for our students, and those we work with across the greater community, to be successful.
WATCH NOW: WFU President Susan Wente on COVID, college athletics and more
WATCH NOW: Wake Forest University president Susan Wente on COVID protocols
WATCH NOW: Wake Forest University president Susan Wente on first priorities
WATCH NOW: Wake Forest University president Susan Wente on branding
WATCH NOW: Wake Forest University president Susan Wente on college athletics
WATCH NOW: Wake Forest University president Susan Wente on community outreach
WATCH NOW: Wake Forest University president Susan Wente on Charlotte presence
WATCH NOW: Wake Forest University president Susan Wente on first impressions
WATCH NOW: Wake Forest University president Susan Wente on her upbringing, final thoughts
Susan R. Wente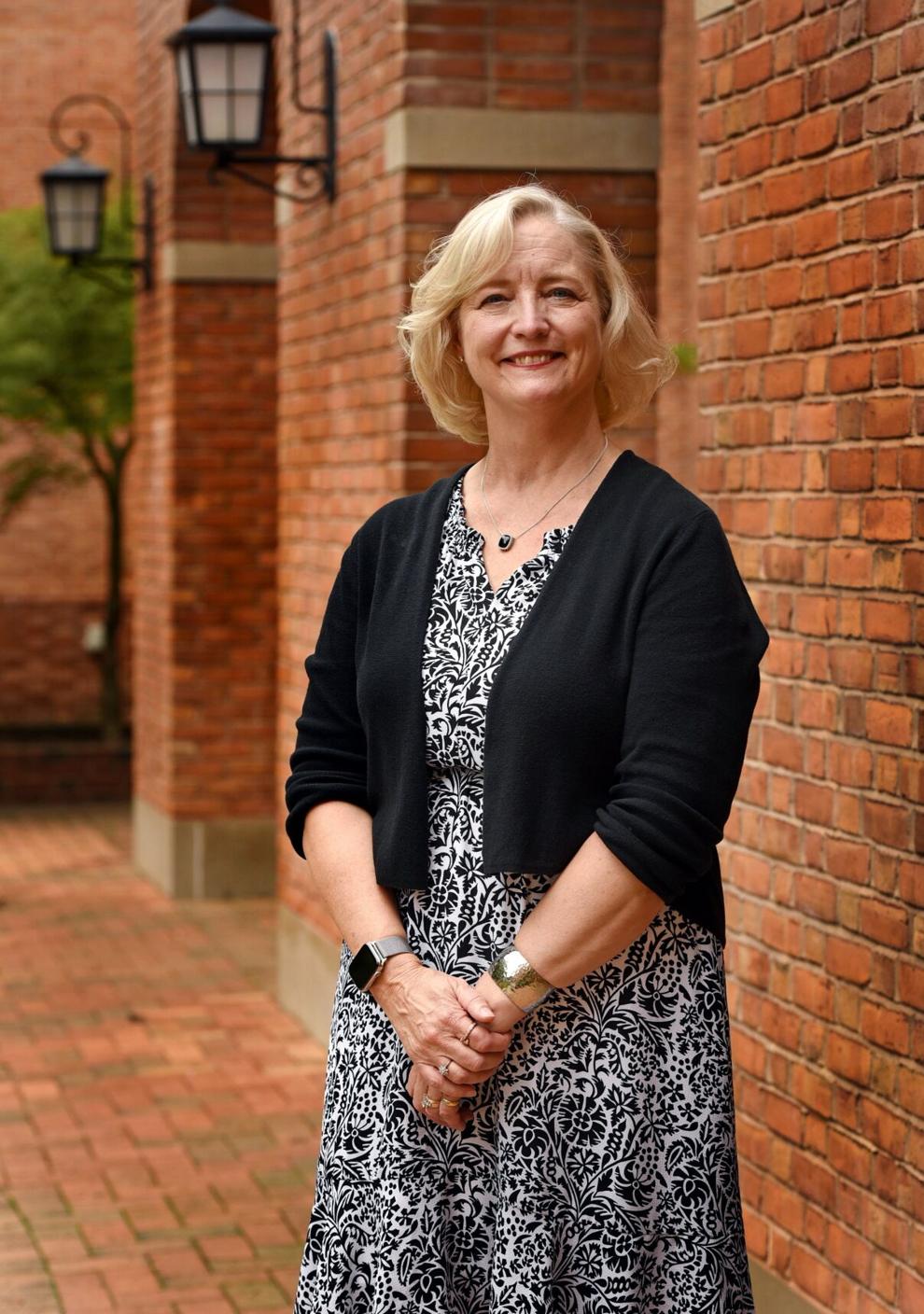 Susan R. Wente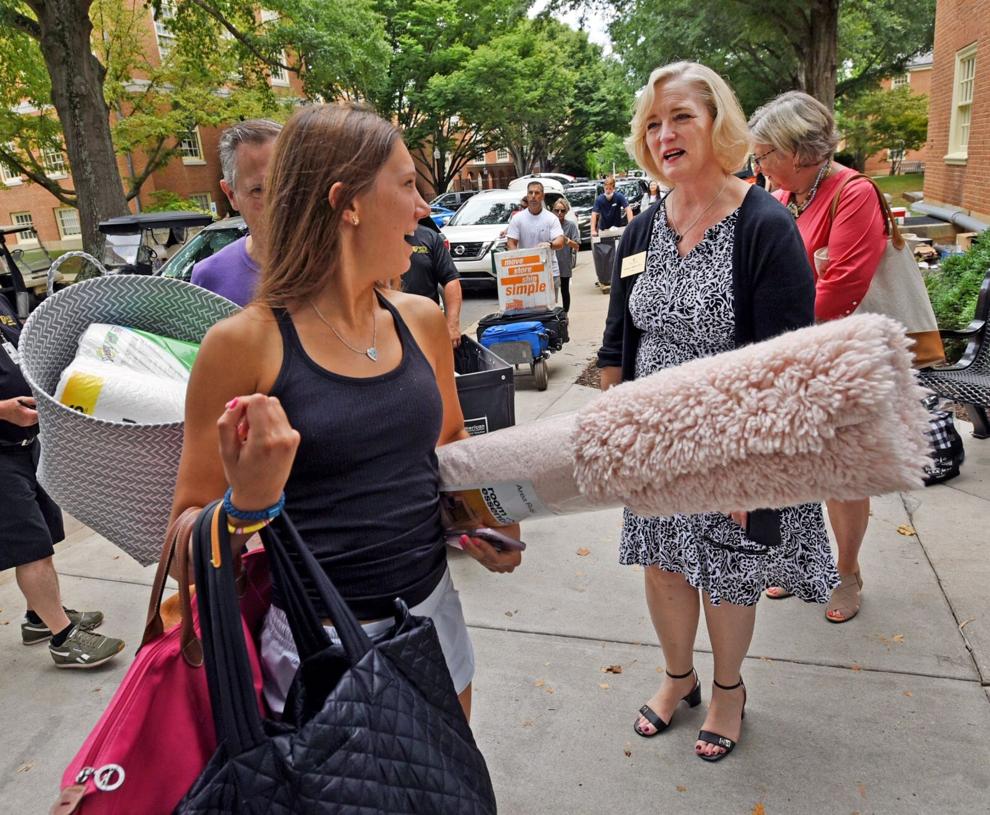 Susan R. Wente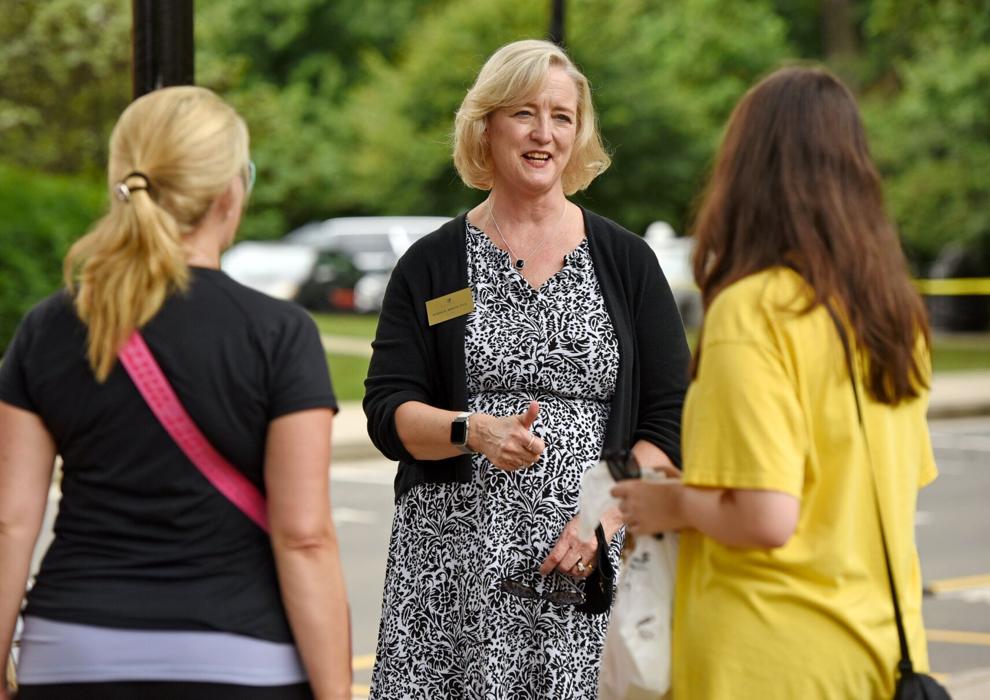 Susan R. Wente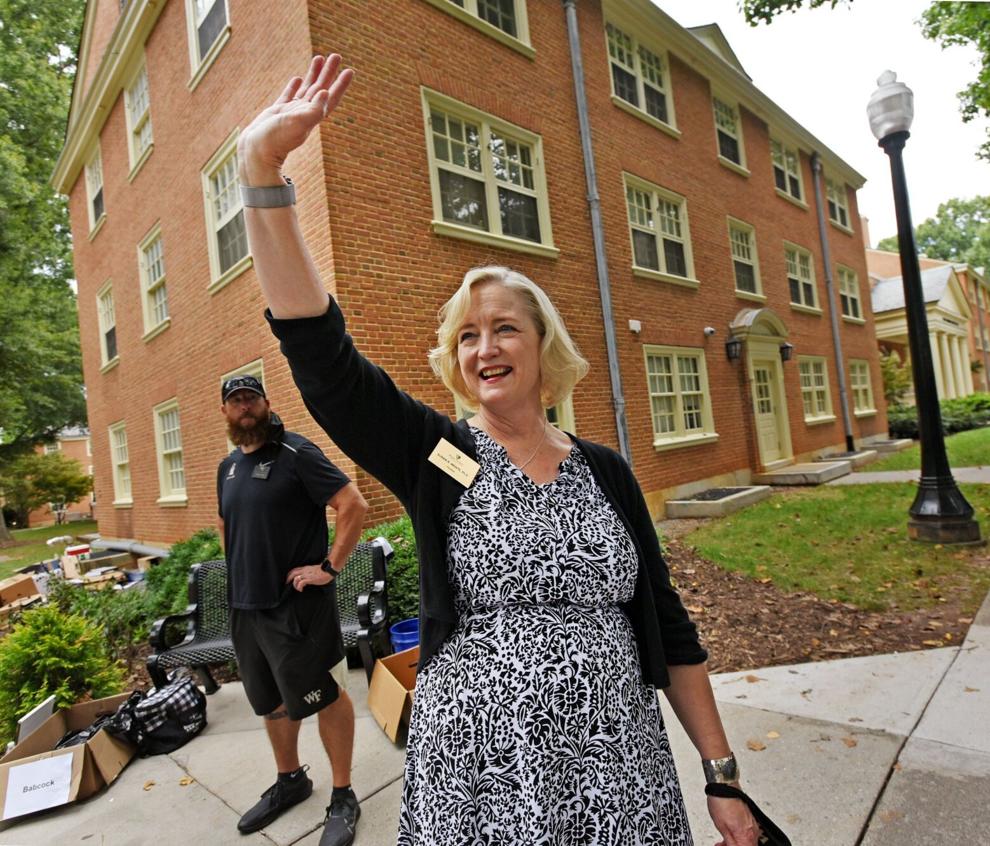 At Wake Forest, I will continue to be a strong advocate for equity, diversity and inclusion, and to achieve those ends as a university, we must embrace and prioritize our inclusivity efforts across the spectrum of diverse experiences, identities and perspectives.

Susan R. Wente, Wake Forest University president