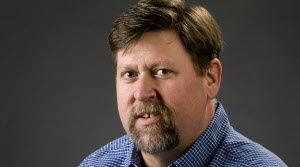 Even as officials of the Winston-Salem/Forsyth County Schools dithered over whether — and how soon — to reopen campuses to the littlest kids, potential outbreaks were brewing.
A pre-kindergarten teacher who on Friday tested positive for COVID-19 told them so.
Oh, and none of them — neither school board members nor school administrators — bothered to tell people with whom she'd been working.
She decided to do that on her own.
And on Tuesday night, despite knowing, the Winston-Salem Forsyth County Board of Education voted 6-3 to reopen for pre-K and exceptional students.
"As a board, you have a responsibility to protect your employees, not just the students," wrote Heather Robbins, a teacher at Caleb's Creek Elementary, in an email to board members on Sunday. "I have comorbidities that could make COVID very dangerous for me and I KNOW others in my building do as well.
"When no one else takes responsibility for informing us of possible exposures, for disinfecting, for watching out for us … we lose faith. In WSFCS, its leadership and the board."
Easy decision
Robbins started feeling unwell late last week. She attributed it to seasonal allergies as her symptoms were slight — a headache and a stuffy nose. Her teacher's assistant also had a headache.
No health screening questions prevented either woman from entering the school building Thursday or Friday. During the temperature scan, Robbins said, the thermometer repeatedly malfunctioned, registering her temperature between 92 and 97 degrees.
But when the assistant mentioned Friday that she thought she had a fever — Robbins had developed one, too — she knew it was time to get tested.
Both tests came back positive. And Robbins knew she had to do something.
School policy, as near as anyone can tell, is scattershot. Officials at many levels of government (not just schools) tend to slavishly bow to HIPPA laws — thanks, lawyers — and keep information tightly under wraps.
No matter how many others might have been exposed, get sick or, God forbid, die.
Nobody is asking for names, medical histories or blood types. Responsible contact tracing and basic human decency demands some barebones fact-sharing. Anything wrong with a simple heads-up like this one?
Staff: One of your co-workers has tested positive for COVID-19. You may wish to be tested yourself and your continued adherence to CDC recommendations is appreciated.
But in Robbins' case, that didn't happen.
So she self-reported Friday to supervisors and coworkers with whom she'd been in close proximity as soon as she learned of her positive test.
She followed up Sunday with emails to board members after no one from the administration reached out to ask who she might have been around — contact tracing, one of the basics of COVID-19 — or where she'd been in the Caleb's Creek building
"We don't want to panic you but want to share that we are OK, we don't feel good and will not return to the building (until cleared) … we wanted you to know and for you all to be careful and diligent in your health and safety practices," Robbins wrote to colleagues.
Was that so hard? Who in their right mind would have a problem with sharing that with people who really ought to know?
You might be surprised. Nevertheless, it took an individual act to inform other teachers and staff in her building. Frustration motivated Robbins to speak out.
"Very easy decision … spoke with my assistant and we both agreed it (was) the right thing to do to inform staff as the building hadn't been cleaned," Robbins wrote in a text message Wednesday afternoon.
'Very concerning'
Robbins' emails, as you might expect, landed with a thud.
An administrator got around to doing some basic contact tracing Sunday afternoon. Cleaning crews went to her classroom Monday morning.
And some, but not all, school board members replied thoughtfully and with concern for her health. One, Deanna Kaplan, offered her cell number for a follow-up conversation.
"I am so sorry you were treated this way," wrote Lida Calvert Hayes.
"Your e-mail is very concerning," wrote Kaplan. "I would like to talk with you further if you have the time."
"It was my understanding that (N.C. Health and Human Services) would notify the entire staff if anyone contacted COVID," wrote Andrea Bramer. "Your personal information would not be given but the generic statement that someone on campus tested positive on this day. Hearing that this is not happening prompted me to write the superintendent myself. I am very concerned."
Fat lot of good any of that did. The board voted 6-3 to re-open Monday for pre-kindergarteners and students in exceptional children's programs, for kindergarteners to return Nov. 9 and first-graders Nov. 16. Unless the board changes its mind. Again.
The decision to open Tuesday flew directly in the face of a recommendation to delay made by its own five-person COVID-19 committee and the fact school officials changed on the fly which guidelines it would use.
Caleb's Creek is likely not the only school campus where staff members have tested positive. With daily case counts in Forsyth County rising to near record levels, it's a safe bet that it's not.
Whether to re-open, the when and how, are not easy decisions.
But the dithering, the lack of a unified message based on science and falling down on basic notification is a failure of leadership.
The Winston-Salem/Forsyth County Schools, it would appear, is a rudderless ship careening toward a rocky landing.
School board members know what's brewing. They were told, and voted to move ahead anyhow.
Heather Robbins is not the only one losing faith in school leaders.