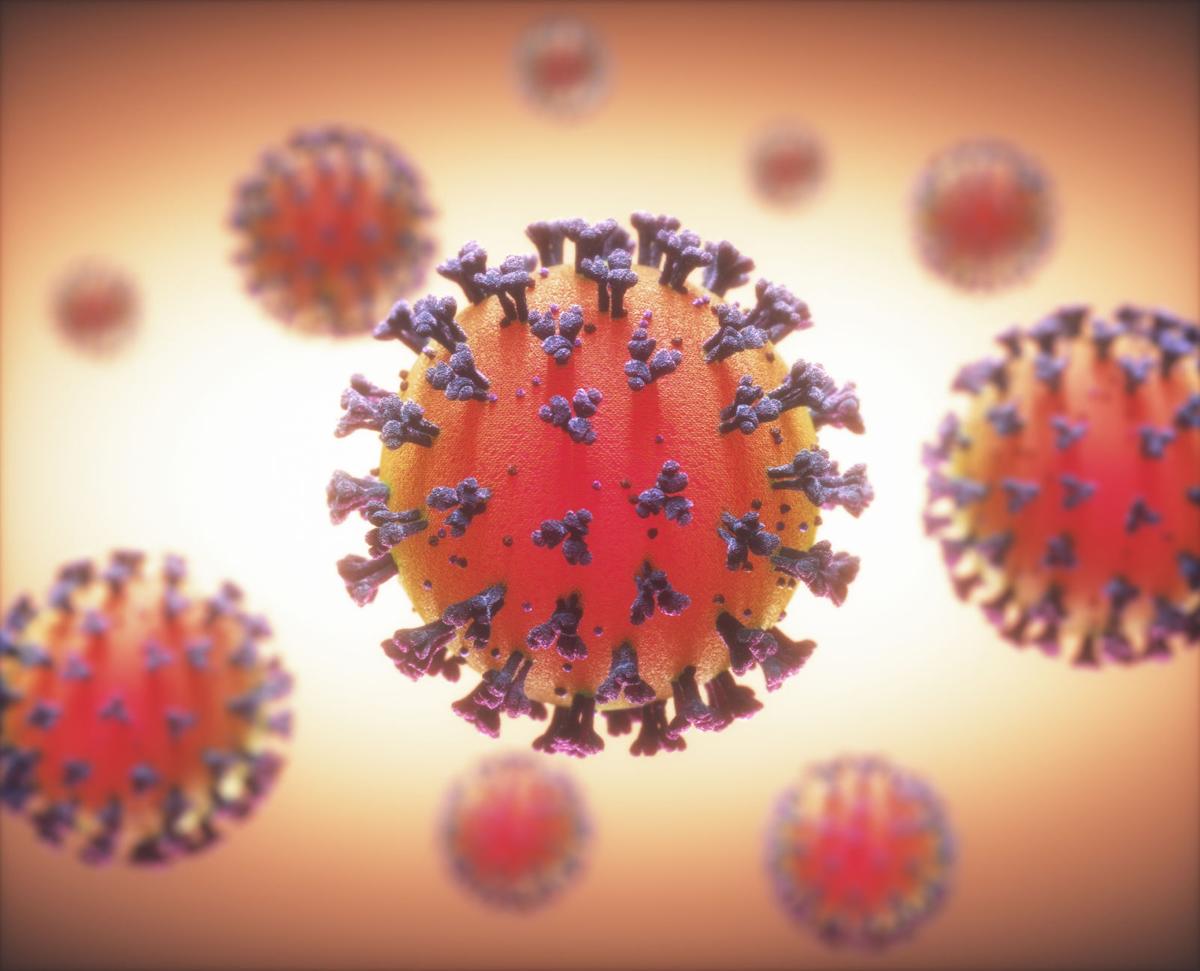 College students across the area are heading home this week for the Thanksgiving break. Because of the COVID-19 pandemic, they'll finish the fall semester online from somewhere else off campus. 
Students normally don't leave campus for winter break until December, but many colleges and universities opted for virtual instruction and exams after Thanksgiving so students wouldn't bring the coronavirus back to campus after the long weekend. Needless to say, lots of folks have pointed out that COVID-19 goes both ways and that college students risk bringing the virus home for Thanksgiving. As the Centers for Disease Control and Prevention suggested last week, people should have in-person Thanksgiving celebrations only with members of their own household. "People who do not currently live in your housing unit, such as college students who are returning home from school for the holidays," the CDC noted (emphasis mine), "should be considered part of different households."
But because most campuses are emptying out — some athletes, international students and a few others will remain — now is as good as time as any to take one last look at the campus COVID-19 dashboards. I'm not expecting the case numbers to change much over the next couple of months, so this will be a pretty good snapshot of the fall semester.
I've been watching these dashboards all fall, so I'll sort area institutions into four categories: no surge, early surge, mid-semester surge and late-semester surge. And, no, there appears to be no rhyme or reason to any of this except (as others have pointed out) smaller schools tended to have smaller number of cases.
Let's dive in, and make sure to click on a school's name to visit their dashboard.
No surge
Let's start with the schools who saw few cases or no rapid rises in cases.
Three of the area's smallest campuses — Greensboro College (43 cumulative cases since March), Guilford College (36 since Aug. 13) and UNC School of the Arts (27 since July 1) — saw relatively few cases throughout the fall semester. None of these three schools had as many as 10 active cases at one time, based on my more-or-less-weekly checks, and in most weeks active cases numbered five or less. The only two schools with fewer cases were two other small schools: Bennett College in Greensboro and Salem College in Winston-Salem, both of which did their fall semesters virtually.
Among the area's larger schools, only UNCG had no real surge, relatively speaking. UNCG reported about 20 new cases, give or take, per week since August. UNCG's last two weeks were its roughest — 38 new cases the week of Nov. 9 and 54 new cases the week of Nov. 16 (but just three new cases this week) — but those are relatively low numbers for a university that enrolls about 20,000 students and much lower compared to some other area schools. UNCG has recorded 311 cases since July 1 and one just one cluster (among its women's basketball team).
Early spike
UNC-Chapel Hill, N.C. State University and East Carolina University saw cases number rocket as soon as classes began. All three universities also reported multiple clusters of cases in dorms, off-campus housing and fraternities and sororities. The universities sent students home for a second straight semester of all-online instruction. All three have reported more than 1,300 cases, with ECU at the top of the list with 1,550 cases.
High Point University saw an early spike, too. Active cases peaked at 171 on Sept. 11 — about 2.6 percent of its total campus population of students and employees. But High Point's health and safety measures kicked in, students recovered and the number of active cases fell quickly. Active on-campus cases have been in the teens for much of November before kicking up to 28 as of Tuesday. High Point, unlike other area schools, has not reported a cumulative number of cases.
Mid-semester spike
I wrote a lot this fall about Elon, Wake Forest and Appalachian State universities, which struggled at times to contain the coronavirus. Elon and Wake Forest required students to test negative for COVID-19 before they returned to campus, and health and safety measures (mask-wearing, social distancing, limits on gathering, etc.) at all three schools seemed to keep the virus in check early on.
Elon saw spikes at the end of September and again at the end of October and recorded at least 13 case clusters in its dorms, Greek-life groups and sports teams. At one point right before Election Day, Elon had nearly 300 active cases and 620 students in isolation (because they were sick) or in quarantine (because they had been exposed). Elon has reported 858 cumulative cases since Aug. 14 and finished the semester at Level 3-High Alert, where it has been since late October. (Higher alert levels mean additional campus restrictions, including  stricter limits on eat-in dining, dorm room visitation, in-person meetings and other activities that bring people into close contact.)
Wake Forest peaked at 127 daily active cases in late October, followed by two weeks of declining case counts, before reporting another smaller surge over the last two weeks. Wake Forest now has 80 active and 610 cumulative cases. It finished the in-person portion of its fall semester at Orange Status, one step up from the Yellow Status the university operated until through late October.
As cases climbed rapidly, Appalachian State hit some of the same thresholds (high numbers of new daily cases, multiple clusters, positive test rates above local and state averages) that UNC-CH, N.C. State and ECU saw back in August, and faculty were pushing back hard on the notion that Appalachian State should stay the course. But unlike the three other UNC System schools, Appalachian State didn't come close to exhausting its available isolation and quarantine space, and by mid-October the COVID-19 threat had largely passed.
Appalachian State now has just 39 active cases, and rates of positive tests have been below 3 percent for the past month. But the university has reported 1,232 total cases — not quite as many as UNC-CH, State and ECU, but more than any other N.C. school that stuck with in-person classes throughout the fall semester.
Late spike
WSSU didn't hit 50 cumulative cases until the end of October, and the university has recorded just 132 total cases since Aug. 1. But new cases have nearly tripled in the past month, and WSSU reported its single-day high in new cases (11) on Nov. 12.
N.C. A&T, meanwhile, got some nice media buzz for its efforts to keep the coronavirus in check. But the positive press wasn't enough to counteract the dual forces of homecoming and Halloween happening on the same Saturday. A&T officials blamed student parties that weekend on a rapid rise in COVID-19 cases throughout November — from 235 cumulative cases as of Oct. 30 to 518 as of Tuesday. (That increase includes three clusters, all in campus housing.) The worst stretch seemed to have happened in a seven-day span from Nov. 9-15, when A&T recorded 129 new cases. On Nov. 12, Chancellor Harold Martin laid down the COVID-19 law for the final two weeks of the semester: there would be no eat-in dining on campus, no student or other visitors allowed in dorms, no in-person events or gatherings of any kind, and no seating in the commons areas of the student center.
A&T's case count has come down quickly, with just eight new cases reported from Nov. 19-22.
Nationally
If you think things are bad here in North Carolina, check out the latest update of the New York Times' coronavirus-on-campus tracker. A couple of universities (Clemson, Florida) have reported more than 5,000 cases, and a few others schools (Ohio State, Georgia, Penn State, Wisconsin) have topped the 4,000-case mark. Nationally, according to this tracker, U.S. college and universities have reported more than 321,000 coronavirus cases among students, faculty and staff since March.
The spring semester
The spring semester will look a lot like the fall. Expect to see a continuation of online and hybrid classes, required mask-wearing, limits on social gatherings, and social-distancing measures for classrooms, dining halls and other campus spaces.
The UNC System schools all will have additional requirements for the spring. According to a memo that went to Board of Governors members on Friday, those extra measures are:
• The spring semester will start at least two weeks later than normal. Classes at UNCG (Jan. 19) and A&T (Jan. 25) don't start until late January; Winston-Salem State (Feb. 1) and UNC School of the Arts (Feb. 8) don't come back until February.
• There's no spring break to limit off-campus travel by students and employees. Instead, there will be one-day breaks scattered throughout the semester. The lone exception is UNC-Charlotte, which will have spring break in late March and move all classes online after that.
• Residence halls will reduce capacity to somewhere between 31 percent and 75 percent of normal. Several schools will offer only single-occupancy dorm rooms.
• Universities will have more on- and off-campus space to isolate and quarantine students.
• The UNC System schools will do more surveillance testing (i.e. random testing of students and employees who don't have COVID-19 symptoms).
• Almost all UNC System schools will require students living on campus during the spring semester to test negative for COVID-19 before moving into their dorm rooms. This is a big change, as none of the public state universities required entry testing in the fall. 
That's all I've got, and thanks for reading this far. I hope all y'all have a safe and healthy Thanksgiving holiday.
Staff writer John Newsom covers higher education for the News & Record of Greensboro and the Winston-Salem Journal.
Have something to say about this blog post? Email him at john.newsom@greensboro.com. You can also follow him on Twitter at @JohnNewsomNR.
Support his coverage of higher education. Click here and here to learn about digital subscriptions the News & Record and the Journal.