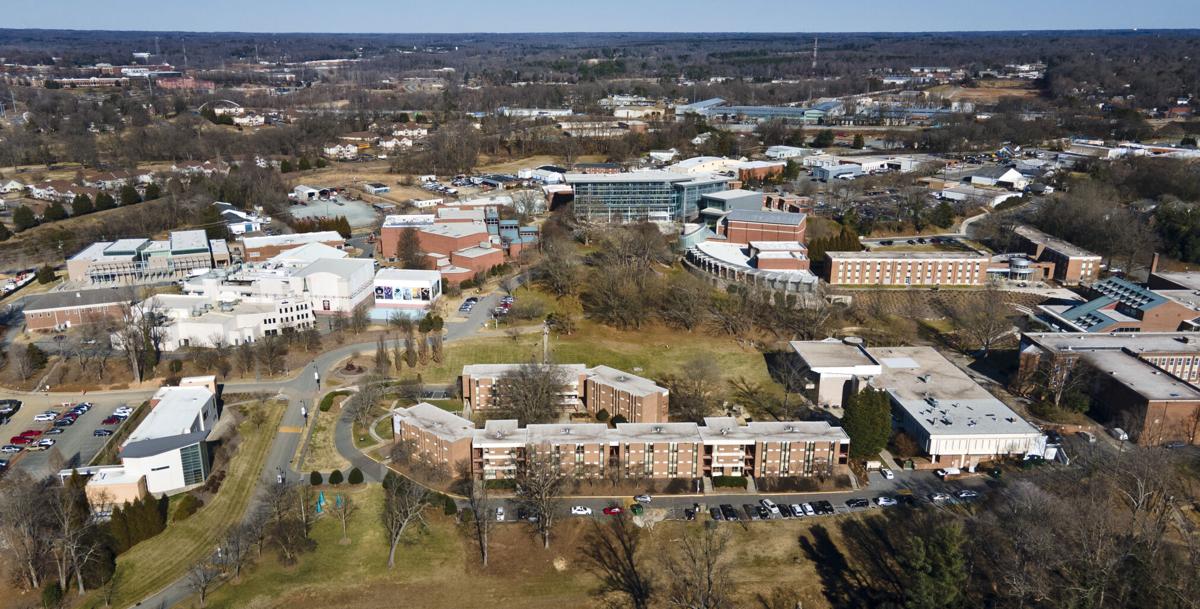 UNC School of the Arts is nearly out of quarantine space, and it has told students it might take some drastic steps to stem the potential spread of COVID-19 on its campus.
In a message posted to its website Wednesday and in an all-campus announcement earlier this week, the Winston-Salem arts school said it might move online temporarily all classes, rehearsals, labs and studio time that had been meeting in person. Also under consideration is the suspension of upcoming productions and performances.
If those measures don't work, the school said that students might have to finish the semester at home.
"If our campus community is unable to follow health and safety guidelines and effectively manage the spread of the virus on our campus, we may have to temporarily move all in-person performance and production activities and classes online," the school announced Wednesday. "If necessary, this would be a last effort before a more extreme action of sending everyone home for the rest of the semester."
The school has just seven active COVID-19 cases, all among students, according to its online dashboard. That's a fraction of the cases reported at other, larger colleges and universities in the area since January. But it's a lot for a school that didn't have more than 10 active cases for the entire academic year until early February.
Less than three weeks into the spring semester, UNC School of the Arts already has reported more COVID-19 cases among students, employees and contractors in 2021 — 50 — than it did during the entire fall semester (34).
The school said it caught some of these cases early because students, faculty and staff were required to be tested before returning to campus after the winter break. But more cases have been reported since classes began Feb. 8.
More troubling, however, is that the school said it's almost out of on-campus quarantine space.
Though its number of COVID-19 cases remains relatively low, the school said that for each recently confirmed case it identified up to nine other students as close contacts who need to be quarantined for two weeks.
The school said as of Thursday it's using 36 of its 42 on-campus spaces set aside to isolate or quarantine college students. It also has rented more off-campus hotel rooms to handle the increase in students needing to be quarantined. Another 13 spaces are reserved for high school students in their dorms but none of those spaces are being used.
The school blamed the rise in close contacts on out-of-class gatherings where students didn't wear masks or follow social-distancing guidelines. Chancellor Brian Cole earlier this week said it's evidence of "Covid fatigue" among students, faculty and staff.
"Though our case count might look low on the dashboard, the circumstances in which the cases are happening have let us know that Community Health Standards are not being followed," Cole wrote to the campus community Monday. "The number of contacts being traced from exposures is highly concerning."
Those community standards include wearing a mask at all times while on campus, staying at least six feet apart from others and avoiding in-person gatherings. Students and employees also are required to do a daily health assessment and stay away from campus if they show potential COVID-19 symptoms.
The school also said that all students are required to take part in weekly surveillance testing for the coronavirus. Not all students will be tested each week. But students picked for weekly testing who refuse can face punishments ranging from loss of use of their student IDs, which students use to buy meals, food and other items on campus and gain access to campus buildings, to probation.
Watch the Feb. 18 all-campus meeting in which Chancellor Brian Cole and other administrators address COVID-19 issues:
Contact John Newsom at (336) 373-7312 and follow @JohnNewsomNR on Twitter.